Last Updated on November 29, 2023
SEO automation is known as the technique of systematizing SEO tasks using tools or software to make your campaign easier. With SEO automation, you can speed up tiresome processes and reduce the amount of manual labor required for your campaign. You can't automate every part of SEO, but you can automate some tasks to make them run more smoothly.
What Aspects Of SEO Can I Automate?
As you look into SEO automation, you may wonder what business tasks you can automate.
Some things you can optimize in your SEO campaign are:
Backlink analysis
Competitor monitoring
Site monitoring
Tracking rankings
Backlink Analysis
Backlink Analysis are an essential part of your SEO strategy because they boost your site's authority and trust, which helps it move up in the rankings.
Competitor Monitoring
To rank in search results, you must outperform dozens of other companies to be at the top of the list. It's important to know who you're against so you can find ways to beat them.
Site Monitoring
When you start an SEO campaign, you should track how it goes so you know what to fix. Doing this by hand can take a long time because there are many parts of your site to keep an eye on.
Tracking Rankings
SEO as a strategy aims to help you rank high in search engines for target keywords. Search engine rank tracking is one of the most important routine SEO tasks.
To make the process easier, you can use a tool like SE Ranking that automates SEO and helps you keep track of where your pages rank. It will help you track all your new and old pages, so you can see how their rankings change or improve over time.
23 Best SEO Automation Software
1. Semrush
One of the best SEO automation tools is SEMrush. This SEO automation tool is top-rated because it automates many parts of your SEO campaign.
First, you can find good keywords for your SEO campaign by using SEMrush. Since how you optimize for keywords affects where your site shows up in search results, you need to use relevant keywords on your pages.
SEMrush helps you find the keywords that your competitors rank for so that you can also rank for those keywords.
Semrush
Do SEO, content marketing, competitor research, PPC and social media marketing from just one platform.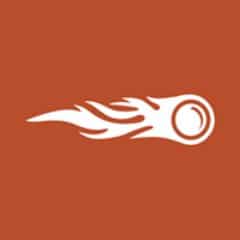 Cost And Price Plans
Pro: $119.95/month
Guru: $229.95/month
Business: $449.95/month
You may accomplish numerous repetitive SEO tasks with SE Ranking without putting in a lot of effort. You can use this tool to automate routine SEO tasks, to monitor backlinks, conduct keyword research, track rankings, and analyze websites.
SE Ranking SEO automation tool is useful for SEO automation because it gives you information on how to improve your search engine ranking.
This automation tool uses a lot of data. You can gather information on technical issues, meta tags and headers, page load time, internal links, and images when you use SE Ranking.
SE Ranking
Join thousands of professionals who streamline their SEO workflow with SE Ranking, from leadgen to reporting.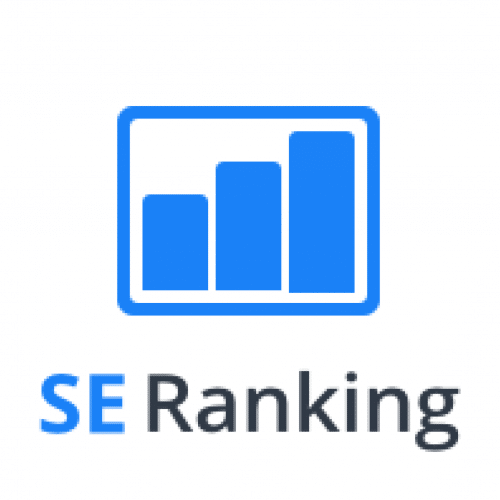 Essential: $31.20/month
Pro: $71.20/month
Business: $151.20/month
A web-based SEO management tool called Seobility assists companies with backlink monitoring, website crawling, and site auditing tasks. Employees can use a single platform to streamline processes for keyword monitoring, competition analysis, and website improvement.
Managers may create SEO reports, automate SEO tasks, and get insights into various performance data using the tool. Seobility provides multiple capabilities, including project management, analytics, data import and export, and customer experience management.
Seobility
Online SEO Software for better website optimization. Seobility comes with all SEO analyses and tools you need
Premium: 7 days free trial then you will be charged $50/month afterwards
Agency: $200/month
4. Serpstat
Serpstat is a cloud-based search marketing analysis tool appropriate for all industries and organizations, particularly marketing firms, e-commerce companies, and PPC campaign managers. Search engine optimization (SEO) analysis, keyword research, analytics, rank tracking, backlink analysis, and other services are all provided by Serpstat.
Users can gather keywords for SEO and PPC campaigns, obtain lists of rival keywords and compare keywords to performance factors like search volume, cost per click, level of competition, or the number of search results.
Keywords can be tailored to specific countries, and rank tracking can be measured for user-specified cities, states, or languages.
Lite: $69/month
Standard: $149/month
Advanced: $299/month
Enterprise: $499/month
ContentKing SEO automation tool is a free software and the only platform that offers real-time SEO monitoring and auditing; thus, it maintains track of all site activity in real-time. You are protected if links suddenly stop working, pages contain an index or the title of a page changes.
ContentKing continuously monitors your web pages, notifies you in real time of on-page issues and updates, and provides you the chance to address on-page SEO issues before they influence your rankings.
You can begin your free trial by giving your company or personal email address or scheduling a live demo to examine their platform's features before committing to membership.
ContentKing
Real-time SEO Auditing & Monitoring Platform Because search engines never sleep.
A fantastic SEO automation tool for tracking who is ranking for your keywords is SERPWoo.
You can find helpful information about the sites ranking in those positions when you receive the list of the top 20 websites for your keyword. Metrics are available, including page link authority, domain link popularity, and social shares.
Cost And Price Plans
Bronze: $49.95/month
Silver: $99.95/month
Gold: $199.95/month
Platinum: $299.95/month
Using Ahrefs SEO automation to improve your SEO is a good idea because backlinks help your site rank higher in search results. With this backlinks analysis tool, you can automate SEO tasks and see how well the pages on your site rank in search results. You can see where your site ranks and who links to it, among other things.
You can also use Ahrefs to keep an eye on your competitors' backlinks. It creates a new opportunity for you to find potential places to earn backlinks for your site.
Cost And Price Plans
Lite: $99/month
Standard: $199/month
Advanced: $399/month
Enterprise: $999/month
You can see how your pages rank for different keywords and which ones get the most traffic using Google Search Console.
This information can be beneficial because the keywords you wish to rank for are not the same as those related to your website.
Additionally, Google will immediately notify you if something is incorrect. Example of these problems are:
Broken links
Missing tags
Contradictory information
After you've fixed the issues, let Google know so that it can update its sitemap.
Cost and Price Plans
You can use it for no charge.
You can view relevant searches and keywords associated with the most crucial ones for your brand using the free software, AnswerThePublic SEO automation tool.
The best part is that you can learn a ton of knowledge with just one or two words. Using this technique, you can start with your industry and then delve further into particular topics.
The SEO automation tool immediately generates every helpful phrase and query people use surrounding your term by listening in on autocomplete data from search engines like Google.
You may mine this wealth of customer insight into new, efficient goods, services, and content.
Cost And Price Plans
Monthly: $99/month
Annual: $79/month
Expert: $199/month
HawkeAI SEO automation tool will develop a strategy to build on the existing methods and analyze your website. The best part is that it interfaces with most marketing tools, including:
Slack
Google Analytics
Google Ads
Facebook Ads
HawkeAI will offer insights options to earn more from each campaign rather than requiring you to process your SEO data and determine what to do with it. The same automated capabilities, including audits, backlink monitoring, and others, are also provided.
Cost And Price Plans
Plans starting from $89 per month.
The best client reporting platform for advertising companies is called Agency Analytics. With informative insights and real-time dashboards that display the full impact of your marketing, you can save time, increase income, and impress your clients. Watch over each of your marketing channels from one location.
To report on SEO, PPC, call tracking, social media, email marketing, and other topics, Agency Analytics interfaces with more than 70 platforms. It is best for serving brands, multi-location franchises, digital marketing firms, and media companies across all industries.
Cost And Price Plans
Freelancer: $12/month
Agency: $18/month
AccuRanker SEO automation tool offers the fastest and most accurate keyword rankings for enterprise SEO and SEO agencies.
With the features users "can't live without," this search engine optimization software serves over 32,000 customers. In-depth analytics and a vital infrastructure take the guesswork out of the equation by giving accurate, fast, and up-to-date data.
The cloud-based technology makes it possible to gain excellent insights on keyword performance for both desktop and mobile on
Google
Bin
Baidu
Yandex
YouTube
Cost And Price Plans
Depending on your required keywords, the plan's monthly price starts at $129.
Tools that make up the SEO software package called SEO PowerSuite are:
Rank Tracker
WebSite Auditor
SEO SpyGlass
LinkAssistant
Each SEO automation tool aids website owners and SEOs in concentrating on a specific area of search engine optimization.
Rank Tracker lets users monitor rankings, assess rivals, find fresh keyword ideas, and group them. WebSite Auditor assists in conducting site-wide technical assessments and provides actionable advice for any landing page.
Any website on the internet can benefit from using SpyGlass to locate and analyze backlink opportunities. Finally, LinkAssistant enables the management of link outreach programs, from prospect identification to the distribution of customized outreach emails.
Cost And Price Plans
Professional: $299/year
Enterprise: $499/year
It's essential to pay attention to both your SEO and social media campaigns when you're trying to improve them. Even though social media has no direct effect on rankings, sharing your pages on social media can bring more people to your site.
SentiOne SEO automation tool can help you with social listening, which is keeping an eye on what people say about your brand and how they interact with it.
Cost And Price Plans
Team Plan: $300/month
Enterprise Plan: You can book a demo to know more about the platform's features and capabilities
With the help of the SEO automation tool SISTRIX, you may customize the campaign metrics you wish to track. They provide a variety of solutions aimed at raising your SEO.
You can select a plan that concentrates on your rivals. With the help of this package, you may examine the profiles of your competitors to find out which keywords they rank for but that you need to focus on.
Cost And Price Plans
Start: $99/month
Plus: $199/month
Professional: $349/month
Premium: $599/month
Lumar functions as the brains of your website. This SEO automation tool assists you in scaling your digital operations by bringing together the personnel, data, and insights needed for a high-performing, revenue-generating website.
Lumar's website intelligence platform identifies technical and structural flaws in your site and helps you repair them. Utilize Lumar to manage the health of your website and tap into all its profit potential.
Cost And Price Plans
Set up a time to talk about the right Lumar plan for you.
17. SEOBlazer
A 54-in-1 SEO automation toolcalled SEOBlazer helps in managing your SEO website campaign. You may use this to inspect your website for SEO problems, examine the SEO of competing sites, and use the information you gather to outrank your rivals in search engine results.
Using SEO BLAZER, you can monitor competitors' websites, analyze your website, and examine any other website. Then, you can use the information you learn to outrank and outcompete your rivals.
Cost And Price Plans
Gold Monthly: $10/month
Gold Yearly: $99/year
Gold LIfetime: $499/lifetime
It excels at domain and keyword analysis but competes favorably as a backlink analysis tool. Smaller companies who want to concentrate on the key metrics that will get them onto page one of Google search results pages at a very affordable price might use SpyFu as an excellent choice.
A wide range of tactical tools for SEO and PPC are included in SpyFu. Although it does not address technical SEO or content marketing, it does feature some useful backlink-building tools.
Cost And Price Plans
Basic: $39/month
Professional: $39 for the first month then additional $79 per month thereafter
Team: $299/month
19. StoreYa
The best SEO automation service for PPC ads is StoreYa. The tool's users are promoted to the top position using a potent proprietary algorithm.
It's developed exclusively for eCommerce enterprises to examine the brief "application" form that entrepreneurs complete when they create their adverts.
Traffic Booster identifies a brand's target market, pertinent keywords, and the best strategies and distribution channels for ads.
With the aid of Traffic Booster, businesses can manage their advertising campaigns. Campaigns are optimized using the tool's algorithm to generate more sales at the most affordable cost.
Cost And Price Plans
Basic: $120/month
Standard: $335/month
Pro: $1,000/month
Ubersuggest is a free online domain and keyword research tool that gives companies access to information about traffic to rival websites and well-liked organic keyword phrases.
Users may analyze the volume, competitiveness, and even seasonal trends of specific keywords with Ubersuggest's free keyword tool, which will also produce a list of optimized keywords.
Ubersuggest offers consumers extensive insights into the best-performing content for any keyword in content optimization.
Ubersuggest also makes it feasible to build backlinks and lets users view the explicit material to which people are connecting. Users can create action plans to raise their page rankings and link profiles.
Cost And Price Plans
Individual: $12/month
Business: $20/month
Enterprise: $40/month
Sales and marketing teams can use Wappalyzer as a lookup tool to locate the appropriate contact information.
Wappalyzer offers search features for lead creation, market research, competitive analysis, data enrichment, email verification, and website monitoring.
Specialists in marketing or sales can quickly determine the technical stack of any website, validate email addresses and other contact information, identify new prospects, and assess technology and market trends.
Cost and Price Plans
You can begin your Plan with 10,000 credits worth $170, good for one year.
You may take care of some of the fundamental On-Page issues for your WordPress site with Yoast SEO. For instance, it informs you of the readability and SEO scores for your blogs and web pages, enabling you to make improvements that will benefit readers and bots.
Additionally, it provides tools for creating social media share images for your blogs and websites without requiring a deep understanding of open graph tags or Twitter cards.
Another feature is that it will notify you of any obvious errors that could harm your SEO efforts, such as robotx.txt difficulties or other concerns.
Cost And Price Plans
It costs $99/year.
Screaming Frog SEO automation tool is an excellent choice if you want to put money into SEO marketing automation. With Screaming Frog, you can crawl your site to find out what's stopping it from doing better in search results and improve your ranking.
This tool will also examine your page title and information to ensure that it is search engine optimized. The best feature of Screaming Frog is that you can set up regularly scheduled crawls so that you don't have to spend time performing them manually.
Cost And Price Plans
It costs $209 per year.
IV. FAQ
Can SEO Be Automated?
The technique of mechanically optimizing a website's performance through the software is known as SEO automation. Here are a few specific instances of AI-driven SEO automation. The technique of mechanically optimizing a website's performance through software is known as SEO automation.
Semrush is one of the most potent and feature-rich SEO tools accessible right now, according to both users and SEO specialists. Use Semrush to create and track PPC campaigns, analyze your website in-depth, conduct keyword research, and raise your overall search engine rankings.
I Need SEO For My Business?
Yes, your company should spend money on SEO. There is a way to generate traffic through search engine optimization without paying for every click.
How Do I Spot Technical SEO Mistakes?
Your site may perform better in organic search than it should due to technical SEO problems. You must be able to see problems, take quick action to address them, and stay on top of them.
You can utilize the SEMrush Site Audit Tool to find faults and opportunities when monitoring technical issues. Many topical reports cover topics like crawlability, HTTPS, site performance, and others. Problems, warnings, and alerts spanning more than 130 points.
V. Conclusion
The following SEO automation tools bring solutions to minimize boring activities, save time, and boost your productivity.
The usage of SEO automation software can increase the effectiveness in a range of areas. It comprises experts in digital marketing, SEO specialists, SEO firms, and internal marketing teams.
You may use the time saved by automating SEO duties, insights, and reporting to focus on more important tasks like content creation.
You can advance your SEO approach by using the software tools mentioned above.
I hope this article is helpful to you in locating the ideal SEO automation service.