Last Updated on September 14, 2023
rank_math_breadcrumb]
AI content creation has gained popularity in the marketing sector. If you don't use it, the chances are rivals will outperform and rank higher than you. AI paragraph generators assist you in automating the content creation process, giving you the flexibility to produce content whenever you need it and the time to concentrate on other tasks.
This article will tackle the 37-paragraph builders you can use for marketing purposes and what they excel on.
Paragraph Generators For Your E-Commerce Business
There aren't any templates in this program, which is a drawback if you like using them. Instead, you can use Articoolo to write new articles, edit existing ones, come up with titles, condense them, and find quotes and images to go with them.
Price: starts at $29 for 30 articles on monthly subscriptions
Rytr is a simple paragraph generator and writing assistant with over 30 templates and use cases. Its goal is to assist content marketers in creating a copy of the content for advertisements, landing pages, product descriptions, and other purposes.
Price: Premium costs starts at $29/month
Rytr
Rytr is an AI writing assistant that helps you create high-quality content, in just a few seconds, at a fraction of the cost!
CopyAI is yet another well-known AI writing program.
Price: starts at $49 per month
Rytr
Rytr is an AI writing assistant that helps you create high-quality content, in just a few seconds, at a fraction of the cost!
This tool produces concise outputs and is best for short-form writing, such as ad copy. Peppertype's team functionality is a plus. Many AI paragraph generators impose a single word limit on all users, restrict the ability to add users to higher-tier plans, or both.
Price: starts at $35 per month
Peppertype.ai
Your virtual content assistant generates content that converts in seconds.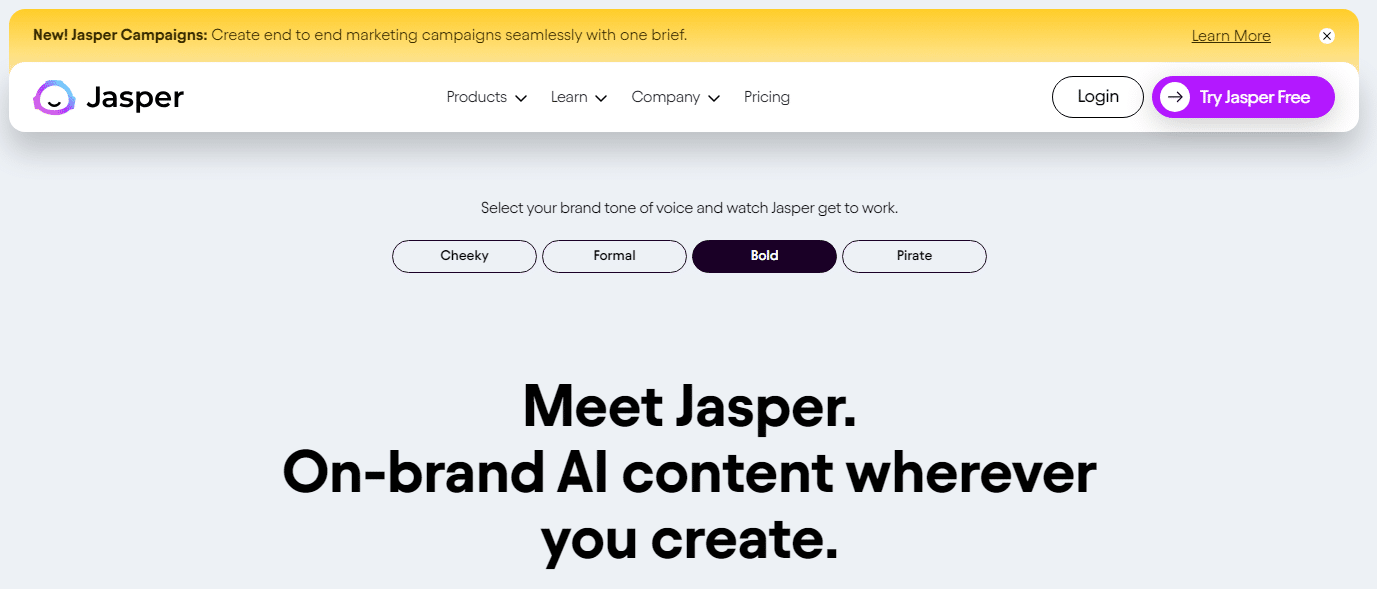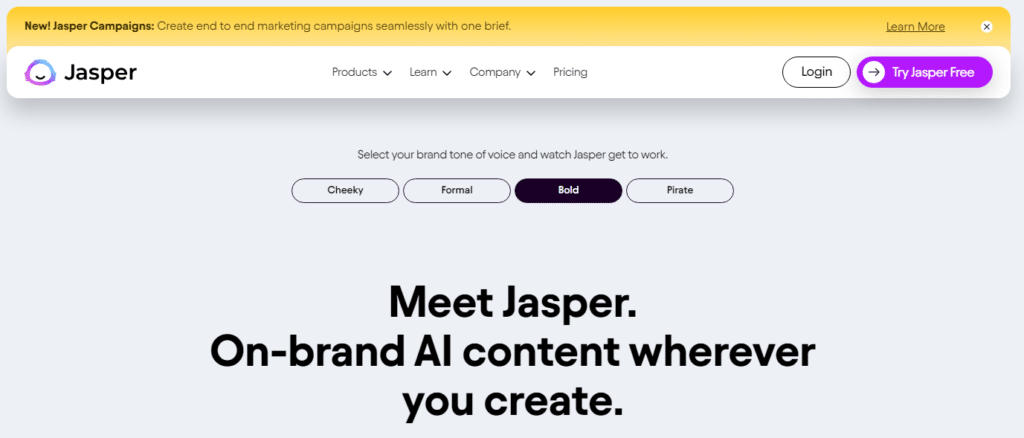 When trying to figure out how to create compelling paragraphs for your website, the interesting paragraphs from the Jasper blog post can be especially helpful in breaking through writers block. It usually happens when you are stuck with a project.
As a result, the paragraph generator tool includes an impressive array of training tools and help documents that explain how Jasper thinks and how to make the most of the software.
Price: $29. When they sign up, new users will have 10K credits.
Jasper
Jasper is a generative AI platform for business that enables your team to produce content targeted to your brand ten times more rapidly, no matter how you work digitally.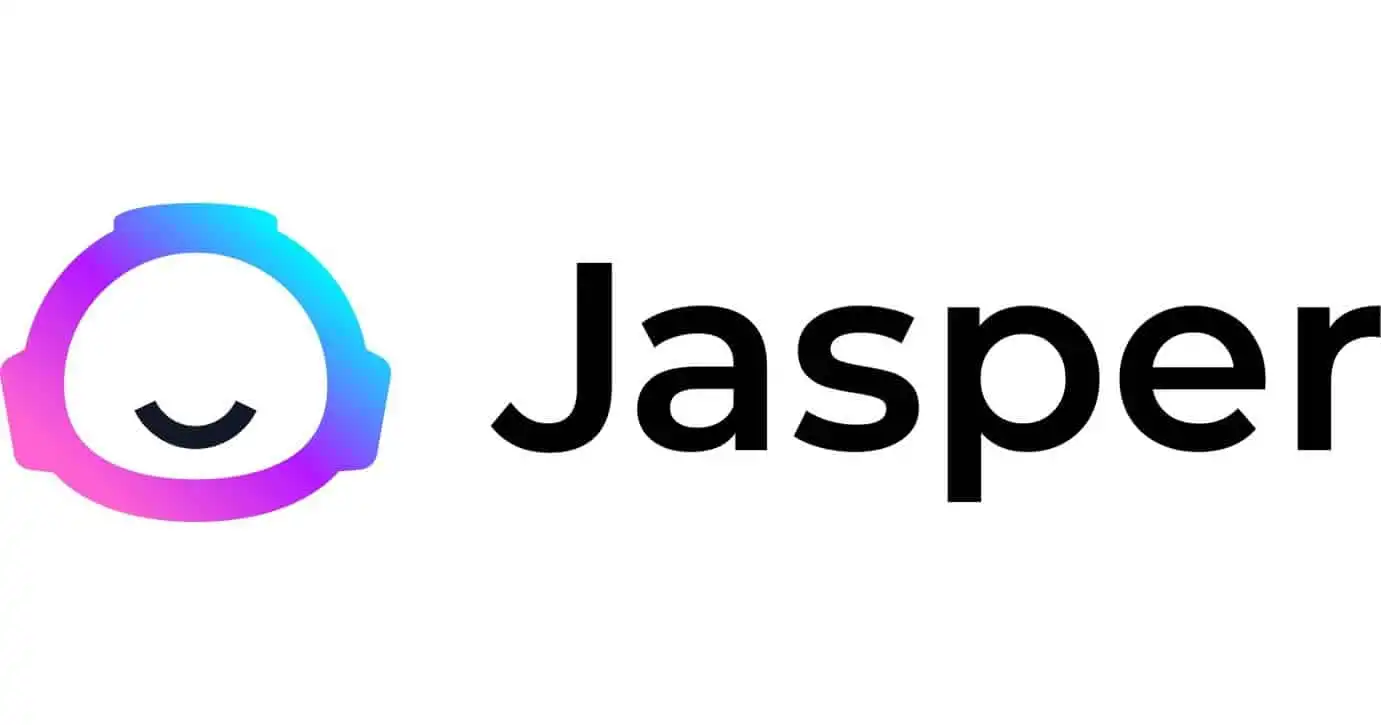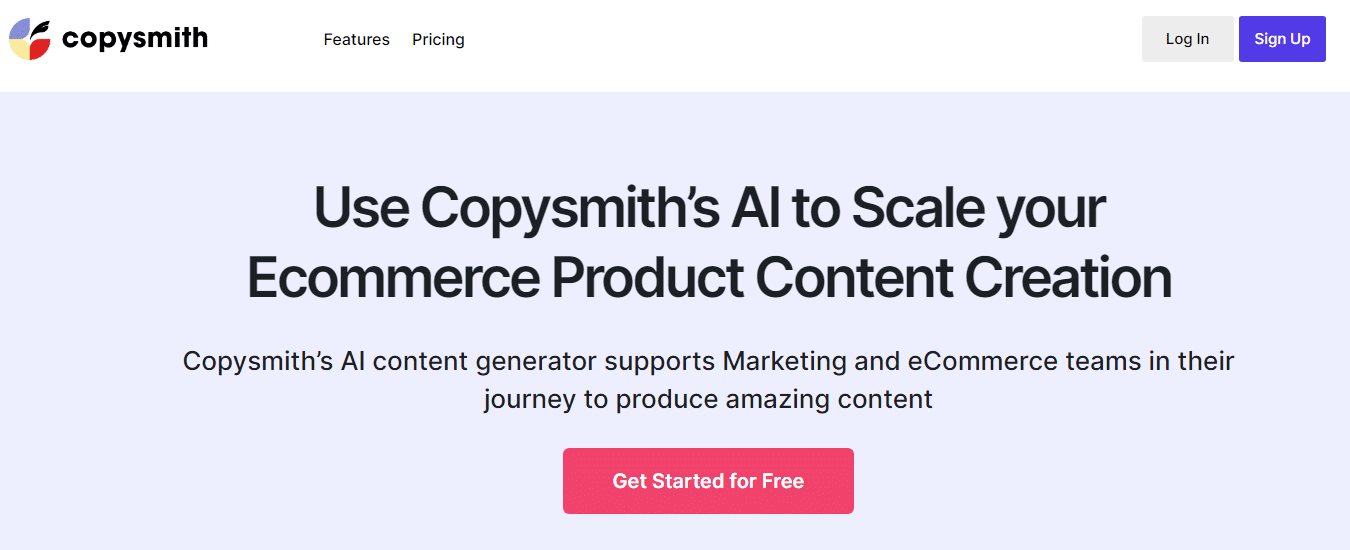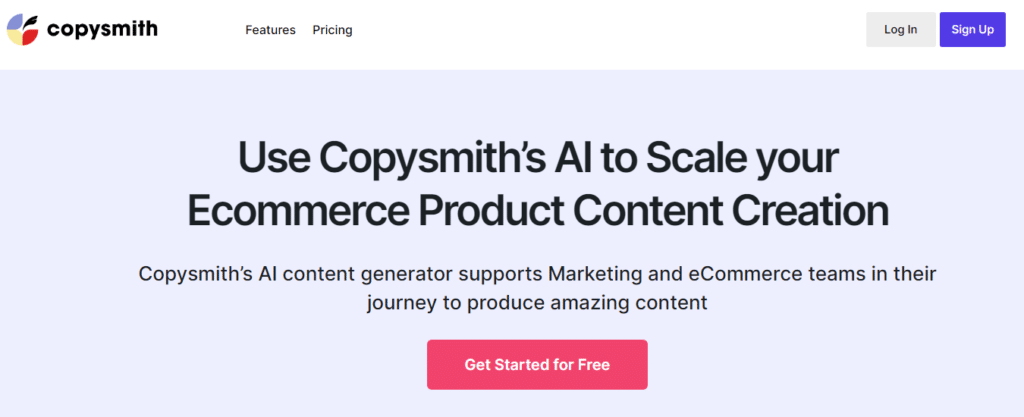 A paragraph generator writing tool called Copysmith can generate unique content, including blogs, product descriptions, ad copy, and social media posts.
Price: Starting at $19
Copysmith
Copysmith's AI content generator makes product description writing fast, easy and fun – are you ready for your mind to be blown?



Writesonic aims to produce a copy that generates traffic for your business. There are two content generator options available.
Price: Starts at $15/month
Writesonic
Create SEO-optimized and plagiarism-free content for your blogs, ads, emails, and website 10X faster.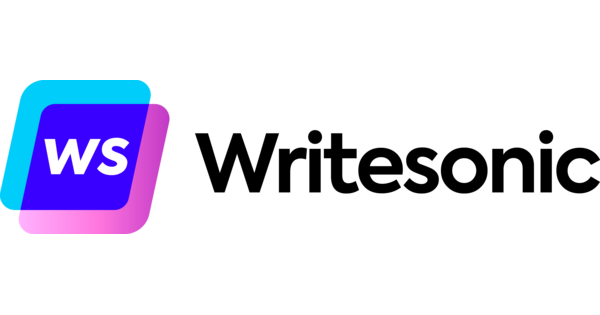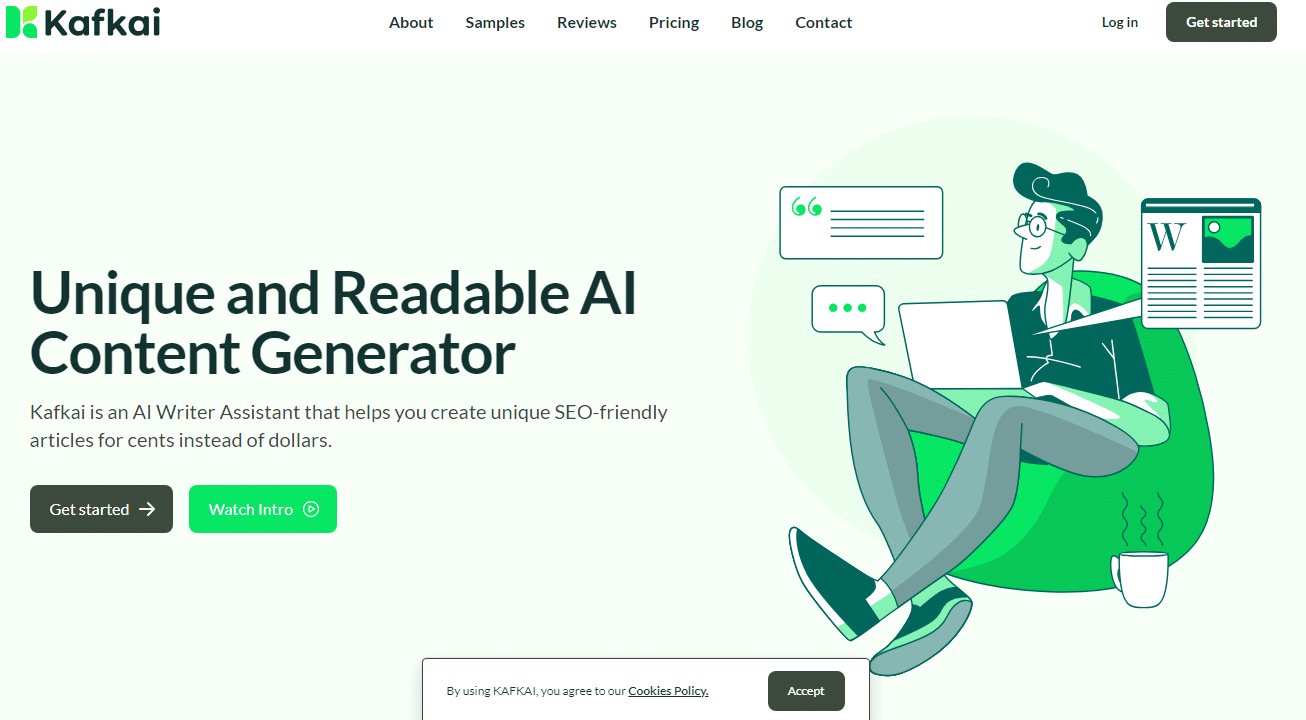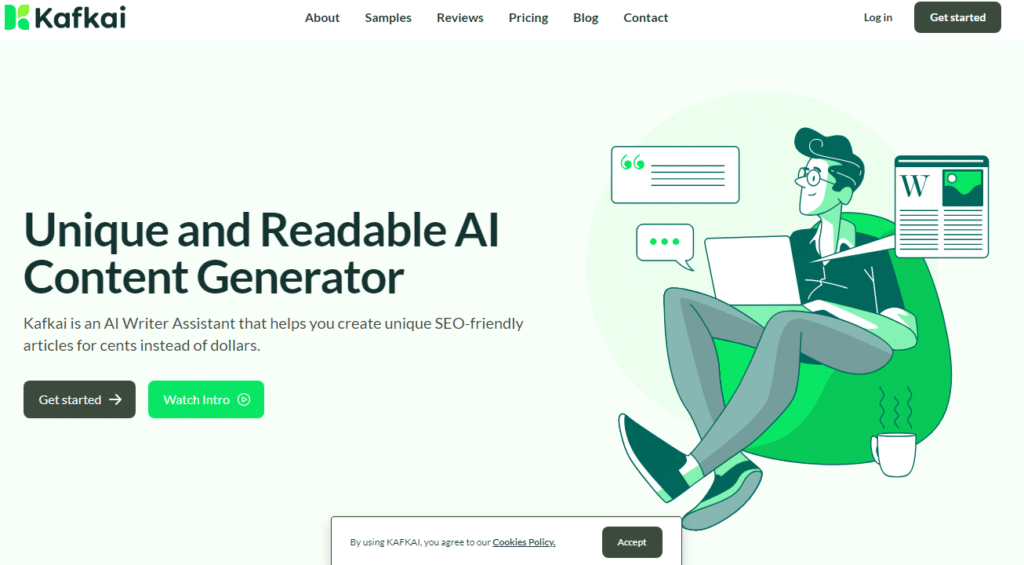 The first AI paragraph generator designed to produce SEO-relevant content is called Kafkai. Rather than using conventional templates, the software operates on a writing niche system.
Price: Starts at $29 per month
Kafkai
Kafkai is an AI Writer Assistant that helps you create unique SEO-friendly articles for cents instead of dollars.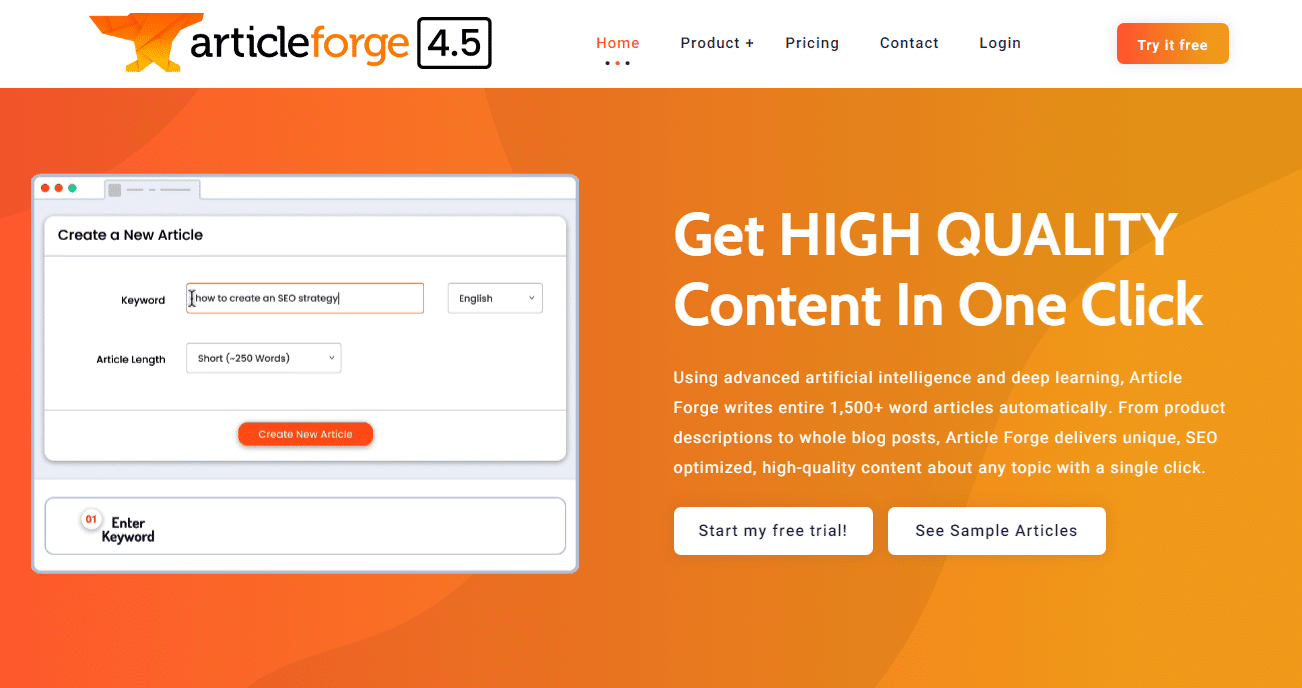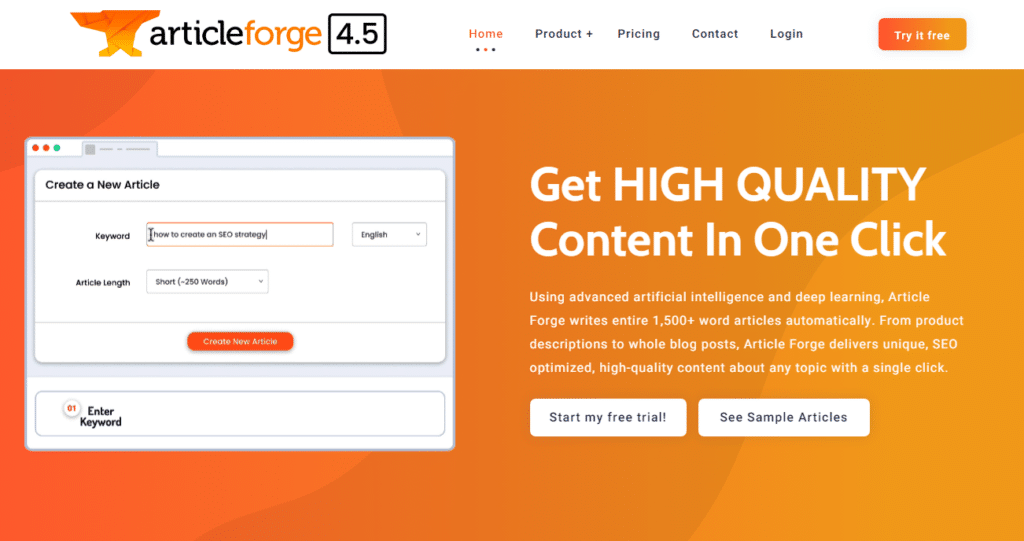 You can produce excellent content in up to seven different foreign languages using Article Forge. You can save time because this AI writing tool uses deep learning to make unique SEO content.
Price: Starts at $57/month
Use the online paragraph generator tool Scalenut SEO Assistant to create engaging paragraphs. It provides several templates to lengthen your paragraphs. It is the ideal tool for beginners to use. For creating quality paragraphs quickly, Scalenut provides templates for introductions, conclusions, and headings to complete paragraphs.
Price: starts at $10 per month.
An AI writing assistant called Anyword is excellent for coming up with ad copy. Additionally, it can be used to create blog posts and improve the copy on landing pages.
Price: Starts at $24 per month.
Anyword
Let our smart copywriting tool create your ads, social media, blog, website, and more! We'll tell you what works before you publish. Rated 5/5 stars in 3,000+ reviews.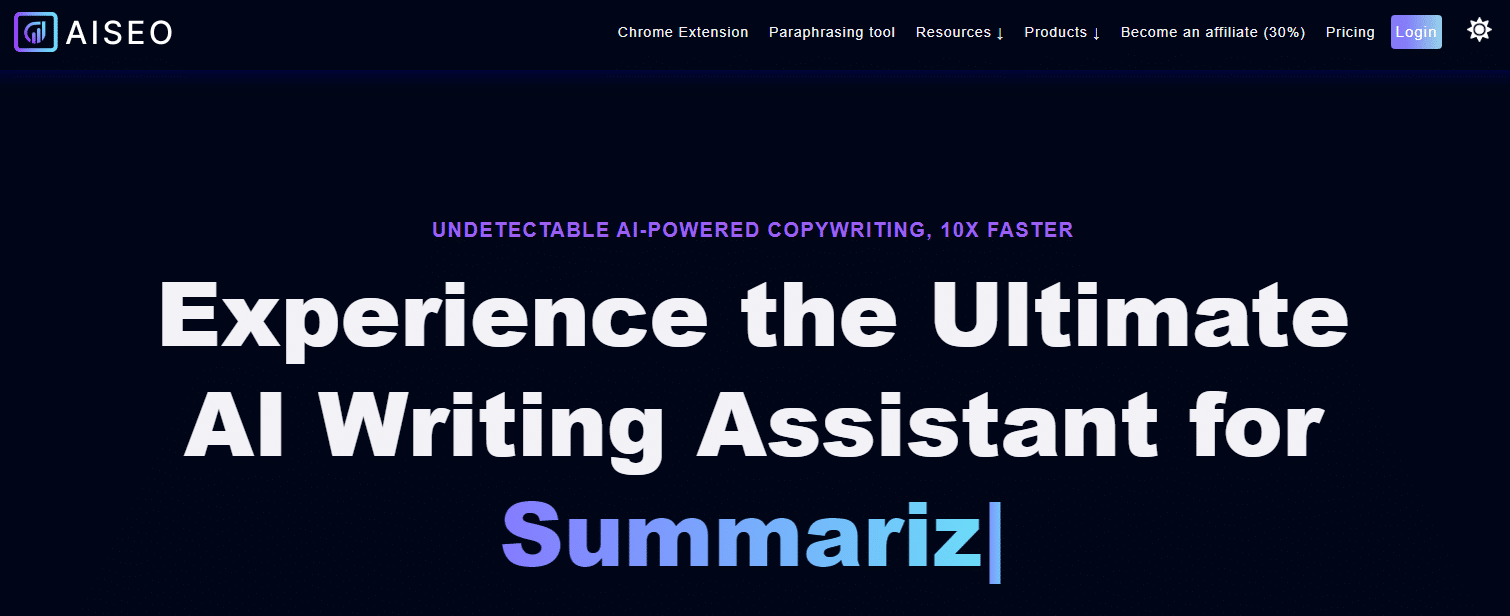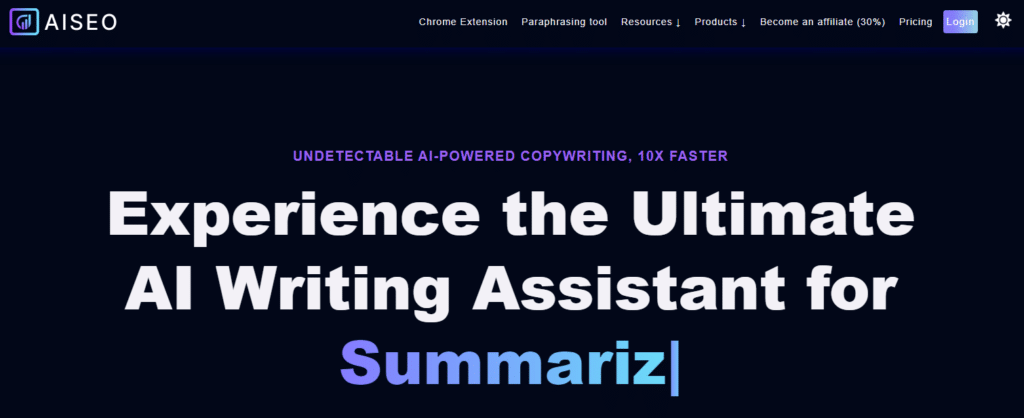 The AISEO Paragraph Generator is an effective tool that will enable you to create high-quality content quickly and easily, regardless of your level of writing experience.
Price: Starts at $15 per month.
AISEO
Get writing superpowers with artificial intelligence. We at AISEO will help you convert your thoughts to blogs and can write for you at the click of a button.

Consider signing up for INK's SEO Suite plan, which includes optimizing your content for search engines, if you want to increase the visibility of your content on search engines. As a result, there is a higher likelihood that people will find your website when they search for terms relating to your industry.
Price: starts at $44 per month.
Inkforall
Google and other platforms are cracking down hard on AI content. We can detect it. Finally, there's an all-in-one AI Content Platform that puts safety first.
No matter the subject, if you require a random paragraph, Nicchesss can produce one. The best feature is that you will receive a lengthy sentence. Consider this paragraph generator tool as a random text generator that employs AI to produce content.
Price: Starts at $9 per month.
This tool is best for finding a random paragraph generator if a word or sentence that you create isn't quite enough. You can specify how many random paragraphs to display. The number of sentences will appear right away.
An AI writing tool called CloserScopy helps to write blog posts and other types of marketing copy, including emails, social media ads, Google ads, and more. Thesaurus and ClosersCopy are combined.
Price: Starts at $49 per month
Rephraser is a paraphrasing tool that improves the sentence structure of essays. It is the best generator to change a word or a phrase.
Price: Starts at $8.95 per month.
Ten languages are available for creating filler text using this dummy text generator. Additionally, you can choose a writing style because the generator has a built-in CSS system that allows you to modify the text to your preferences.
Paraphrase Tool uses cutting-edge AI to generate variations of your text in more than 100 different languages.
With LambdaTest's online automation browser testing grid, cross-browser development, testing, and delivery are quick.
It is a tool that rewrites articles.
Your writing is scanned by QuillBot, which will point out any grammar, spelling, punctuation, and other mistakes.
Price: Starts at $9.95 per month.
WordAi uses artificial intelligence to read the text and automatically revise your content to sound more human.
Price: Starts at $57 per month.
EssaySoft Essay Generator creates original, high-quality, and plagiarism-free content from an essay question and keywords.
The best paraphrasing tool for improving vocabulary, removing plagiarism, and enabling confident writing is paraphrasingtool.ai. The paraphrasing tool is simple to use for students, writers, and authors students, writers, and authors.
Price: starts at $20 per month.
Contenttools.io offers the most innovative tools offered for content professionals for daily use.
You can prevent plagiarism with Prepostseo by rephrasing sentences.
Price: Starts at $10 per month.
NeuralText is an easy-to-use tool that will aid your team in creating better content by analyzing SERP. NeuralText omitted everything else and built it with the bare minimum of features anyone can use.
Price: Starts at $19 per month.
29. WhitecreamAI
Whitecream lets you quickly and inexpensively create marketing content and sales emails.
Free plan available.
The community-powered marketplace for Testsigma offers add-ons for automated actions and data generators that can be used immediately or tailored to your use case.
Price: Starts at $349 per month on pro plan.
A website called StudyCrumb will create essays for you while adhering to strict intellectual standards.
Price: starts at $15.
Thousands of free essays are available at StudyCorgi, covering subjects.
Totally free.
Frase uses original technology and commercialized versions from firms like IBM or Google. Results produced by Frase are of a higher caliber and accuracy due to its focus on the first 20 SERP results rather than pages.
Price: starts at $14 .99 monthly on solo plan.
Use the Unbounce smartcopy copywriting software to produce better marketing content that converts.
Price: Starts at $8 per month on essential plan.
Using Copymatic's AI-powered copywriter, create a high-quality copy in seconds.
Price: starts at $6 per month on pro plan.
36. Grammarly Business
Grammarly business creates several style manuals to maintain consistency and clarity in each team's communication.
Price: starts at $15 per month.
With LongShot AI, you can quickly transition from an idea to research, generation, and SEO.
Price: starts at $29 per month.
Frequently Asked Questions
What is a paragraph generator?
A paragraph generator is a piece of online software that takes user input and create paragraphs. An entire sentence or a list of keywords is used as input. The computer program then employs AI to produce a text that incorporates the ideas or keywords entered.
Is there a free paragraph generator? 
Yes, there is. Many free paragraph generators can create compelling and quality paragraphs.
How does a paragraph generator work?
Based on user-supplied criteria, business users can use a paragraph generator to point to potential markets and opportunities.
Technology, health care, and transportation are examples of business sectors for which a paragraph generator create ideas. Generated paragraphs can be shared with others to get their feedback.
What is a long paragraph?
A paragraph over 200 words long and rambling is very long. This kind of paragraph can be challenging to read and comprehend, and it can give your writing an amateurish appearance. If you frequently write a lengthy one, try dividing it into a short paragraph or a list of bullet points.
Final Thoughts
Humans do not have the luxury of being active constantly. Additionally, if you overwork yourself, your output will be of lower quality. You might also feel too stressed out and eventually get sick.
The best AI content generators rely on artificial intelligence and GPT-3, which never gets boring. It always works, provided you have access to it.
An AI content generator will act as your starter's assistant. And no matter how many times a day you use it, it will always have new suggestions. That gives you a competitive advantage.