Last Updated on November 30, 2023
Make content and sell things online! Are you looking for cheap tools to make material that will help you be more creative? Stop looking! To create engaging material in today's digital world, you need the right tools.
How do you choose the best free content creation tools for your goals and your cash when there are so many to choose from? Don't worry; we looked into it! This piece discusses the 17 best tools for making content and how much they cost.
We made sure to include things for all price ranges because we know how important it is to find the right balance between price and quality. Whether you've been making content for a while or are just starting out, this guide will help you choose the right tools. So get ready to create better content while living within your budget.
Programming is fun and creative with Jasper AI because it uses AI. It makes work and personal chores easier, making them faster and more efficient. Jasper AI looks at information, makes predictions, and acts independently.
With Jasper AI, you can automate things you often do, get insights from a lot of data, and use those insights to make intelligent decisions. It can look at information and improve processes like a supercharged virtual helper.
Jasper AI can help with customer service, managing data, and automating processes. It helps businesses run more quickly, smartly, and efficiently. Then they can put their efforts where they really matter. Jasper AI has the power to automate and grow your business.
Paying for the Creator Plan for single people all at once costs $39 per month. You can write as much as you want every month.
The Teams Plan for small teams costs $99 per month if paid upfront. For $49 per month, you can add people. You can write as many words as you want each month, just like with the Creator Plan.
With the Business Plan, you can set prices based on what you need. For bigger teams, departments, and businesses that need an AI platform that can grow with their needs.
To get started with Jasper AI right away, click here.
Jasper
Jasper is a generative AI platform for business that enables your team to produce content targeted to your brand ten times more rapidly, no matter how you work digitally.
AI Copy, a writing tool that uses AI, changes how we make exciting content. AI simplifies the process of creating content by using NLP and deep learning. This makes it easier to come up with information. Send the raw text to Copy AI; this fantastic program will cover everything else. It can make material in more than 25 different languages so that it can reach people all over the world.
AI not only makes words, but it also does other things. It makes catchphrases, business writing, and ads that are easy to remember. This cutting-edge tool can tell the difference between different kinds of data and develop words that explain what you want to say.
Do you need help finding the features you're looking for in Copy AI? Use your own creative ideas to come up with unique material. AI-assisted content creation process helps writers be more creative and get more done. It makes it possible to make more material. AI repetition is the way of the future when it comes to making things.
Copy AI has a $29/month Starter Plan that gives you essential tools and limits your use.
The Professional Plan costs $109 per month and comes with more tools and higher usage limits.
The Business Plan offers custom prices and solutions that are made to fit the needs of businesses with more complex needs.
To get started with Copy AI right away, click here.
Copy.ai
Experience the full power of an AI content generator that delivers premium results in seconds.
3. Grammarly
Grammarly has changed the way people write. It is a powerful tool and its easy-to-use layout helps people get more done. It's like having an editor all the time. Grammarly fixes typing mistakes and complex words. This great app uses powerful algorithms to examine writing.
It helps with grammar, writing, punctuation, and style in real-time. Grammarly has free and paid versions and it protects your business writing, emails, and reports. Writing is not enough. It gives details and examples to help you determine what's wrong and how to fix it.
Users can use Grammarly anywhere because it has a browser extension, a PC app, and a mobile keyboard. Your work will be more impressive if it is clear and free of mistakes.
Price Plans
The Free Plan: Grammarly checks your work for spelling and basic grammar.
Premium Plan: The Premium plan, which costs $29.95 per month. It gives you tips on language, spelling, punctuation, style, word choice, and vocabulary that are more advanced.
The Business plan for Grammarly has different prices for companies and groups. This method includes team management, tools for working together, and help with the most important things.
To get started with Grammarly right away, click here.
Grammarly
Compose bold, clear, mistake-free writing with Grammarly's new AI-powered desktop Windows app.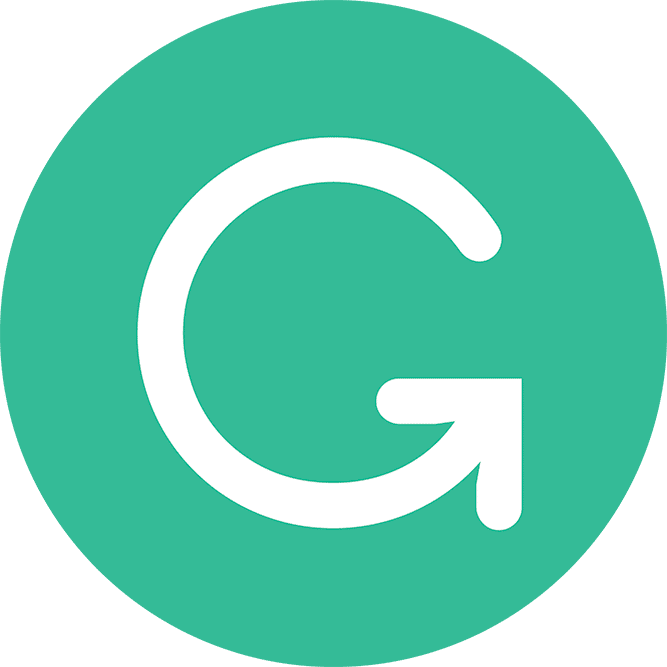 4. Semrush
Semrush Topic Research can help SEOs, writers, and managers come up with ideas for what to write. When you type in a topic, you'll get cards with facts about that issue. It's like having someone help you come up with story ideas, titles, and key points.
People will read your articles and other material if you stay up-to-date and write about important things. Planning lessons is easy with Semrush Topic Research. Using Semrush's Topic Research, you can get more leads from organic searches.
Data can give you an advantage over other people. It's a wide range of advertising. Stats and research can help with SEO. With Semrush Topic Research, you no longer have to keep track of changes. Instead, you can focus on making exciting content. When you use Semrush Topic Research, your work gets better.
Price Plans
Semrush Topic Research's free plan gives you some simple tools.
Pro Plan: For $119.95 per month, Semrush offers a Pro plan with better tools for researching topics. It has researched keywords, analyzed competition, and optimized content.
Guru Plan: The Guru plan costs $229.95 per month and gives you more than the Pro plan. The Pro plan has more projects, reports, and statistics from the past.
To get started with Semrush Topic Research right away, click here.
Semrush
Do SEO, content marketing, competitor research, PPC and social media marketing from just one platform.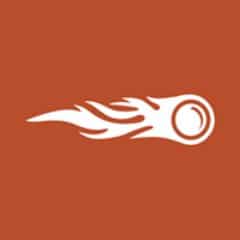 5. SurferSEO
SurferSEO is exciting. It improves how well a website works and where it ranks. SurferSEO lets you look at your rivals' websites, choose the best keywords, and rank higher. This tool provides information on phrase density, backlink profiles, and content optimization.
Then you can make content that is SEO-friendly and geared toward your audience. SurferSEO has tools and a layout that is easy to use.
SurferSEO helps all online marketers boost organic traffic, conversions, and online success. Why settle for average when SurferSEO can rule SERPs? SurferSEO speeds up and brings more people to a website.
Price Plans
Basic Plan: The Basic plan from SurferSEO costs $59 monthly and gives you the most essential tools for optimizing website content and better search results.
SurferSEO's $99 Pro plan has tools like a text editor, a SERP analyzer, and keyword study for advanced users.
The $199/month business plan for SurferSEO Includes API access, white-label reports, and top-level help as part of the company plan. This plan helps businesses and big tasks.
To get started with SurferSEO right away, click here.
Surfer
Don't leave your SEO strategy up to chance. Surfer will give you an SEO workflow to boost your organic traffic, increase your visibility, and improve your rank.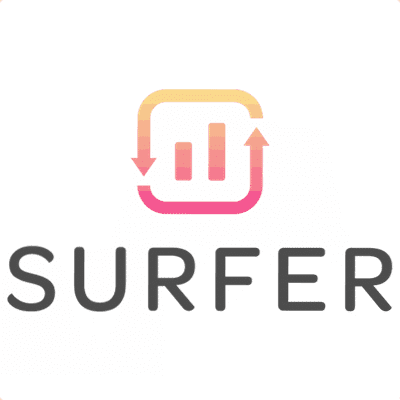 There are many ways to change movies on VEED. Artists and companies are both affected. VEED makes it easier to edit your films and make them better. This tool makes it easy to trim, crop and put pictures together. You can improve your movies by adding effects, filters, and transitions. VEED doesn't just fix it, but it also does many other things.
Adding text, names, and subtitles to visuals can make them easier to read and more enjoyable. It can change the color, add sounds, and get rid of noises in the background. People find it easy to share with VEED.
If you use different methods, you can store and share your movies on YouTube and social networking sites in different ways. VEED gives tools to marketers, video content creation tools, makers, and anyone else who wants to make better videos. VEED is a fun way to make videos. Try it out right away!
Price Plans
Free Plan: Veed has a free plan that lets people edit movies with only the most basic features and a limited number of times.
Pro Plan: Veed's Pro Plan costs $20 per month and gives you access to premium features and powerful video editing tools.
Business Plan: Veed's Business Plan offers businesses custom pricing and features, such as team collaboration, priority support, and more choices for personalization.
To get started with VEED right away, click here.
VEED.IO
We offer bespoke education plans for faculty wide use. Please contact sales via this form.
Google Trends shows how people feel about different things all over the world. To stay up-to-date, it is shown that some interesting and well-known ideas have always been around. Google Trends is a place where you can find out about the latest search results and trends.
This tool is live and shows buzzwords that are becoming more popular or less popular. Look at the pictures of well-known questions, topics, and places. They can help you decide what to do.
Google Trends lets marketers, business owners, writers, and anyone else who wants to know what's going on in the world find out. By watching what people are talking about online, Google Trends can help you stay ahead of your rivals.
Price Plans
Free Plan: Anyone can use Google Trends for free, and it lets users look at and study search trends and interests over time for many different topics and areas.
You don't need a contract or payment to use Google Trends. You don't need a subscription or to pay to use Google Trends. It is a tool that Google gives away for free.
Everyone can use it. Whether you're an individual, a business, a researcher, or a marketer, you can use Google Trends for free to learn about how people look and what trends are happening.
To get started with Google Trends right away, click here.
Ahrefs can help you build a better image online. It makes it easier for search engines to find your site. Ahrefs lets you find out about your rivals, find the best keywords, and keep track of where your website ranks.
This tool finds good backlinks to boost the authority of a website. The powerful keyword research tools on Ahrefs can help you find high-volume terms that you can use in your writing.
Ahrefs makes it easy to use SEO techniques that work and beat your competitors. Ahrefs is the best tool for improving search engine rankings, organic traffic, and exposure. Ahrefs makes SEO better. Use it today to improve your business.
Price Plans
Ahrefs' $99/month Lite Plan The Lite Plan gives you essential tools for SEO research and analysis on a small scale.
Standard Plan: $179 per month for Ahrefs Standard Plan has more options and features for websites and businesses that want to grow.
The $399 per month Advanced Plan from Ahrefs Advanced Plan gives big businesses and organizations that want to learn more about SEO and study it a complete set of SEO tools and services.
To get started with Ahrefs right away, click here.
BuzzSumo has been a tool for writers worldwide to use for content marketing since 2014. This cloud-based tool helps businesses make great content, keep an eye on their brand and industry, and grow. You can find the search tool with BuzzSumo. It can look for ways to use social media posts for information, engagement, and reaching out.
It looks for keywords, popular stories, customer questions, and great content. There are also tools for keeping track of names. The site helps marketers find hot topics and gives them a lot of information. BuzzSumo is more than just a list of famous articles; it also has tools to help you learn.
BuzzSumo gives you information that is correct and up-to-date to help you come up with ideas for content. It allows digital marketing companies to come up with new ideas. BuzzSumo can help you get better at using digital content creation tools and find new ways to be successful.
Price Plans
Buzzsumo's Pro Plan costs $99/month if you pay for it all at once. This package lets you find content, look for influencers, get a limited amount of data from the past, have five users, five notifications, and more.
The Plus Plan costs $179 per month if you pay for it all at once. It has all of the benefits of the Pro Plan. It has more past data, up to 10 users, 10 alarms, material analysis, and more.
The "Large Plan" from Buzzsumo lets you set your own prices. This package enables you to add as many people as you want and send as many alerts as you wish. It comes with solid tools and personal help.
To get started with BuzzSumo right away, click here.
Audacity is a fun and helpful way to record and edit music. You can be creative with Audacity and make sounds that sound like they came from a professional studio. This free, open-source music editing tool has many features. You can cut, copy, paste, add effects, change the volume, and remove background noise.
Audacity works with many different types of recording devices and file formats. You can use Audacity to make your ideas come to life and make exciting music, whether you're a singer, a podcaster, or just a fan of the sound.
People with different experience levels can use it because it has a clear layout and directions. With Audacity, you can change sounds in creative ways. Using Audacity to edit music is an enjoyable thing to do.
Price Plans
Audacity is free, open-source software that lets you change sounds.
Since Audacity is open source, gifts from the community help it grow.
Brass doesn't have a payment plan, but users can give money to help keep it going.
To get started with Audacity right away, click here.
Alitu makes it easier to look at things. Alitu lets podcasters who aren't professionals make podcasts that sound like they were made in a studio. Alitu makes it easier to change sounds, adds music and sound effects, and makes the finished product.
You can make your job easier and save time by adding introductions and endings and changing the audio and background sounds. Alitu's paid shows come in many different styles.
Alitu lets content makers of all skill levels make exciting podcasts. It's like having a tech helper for your show. Alitu eliminates difficult-to-navigate apps. This new device helps to improve results.
Price Plans
Alitu's basic plan costs $28 a month. Basic Plan gives people who have never edited or made a podcast before everything they need to edit and create podcasts.
Each month, it costs $58 to use Alitu Standard. Podcasters can change and make more with the Standard Plan.
Alitu Pro: $98 per month A complete set of recording tools and features can help both experienced podcasters and companies that want to make more podcasts.
To get started with Alitu right away, click here.
Animaker makes it fun and easy to do video creation and create animations. Animaker is excellent for artists of all levels because it is easy to use and has many features. Animaker has many video and animation themes, characters, scenes, and motion graphics.
Drag-and-drop is a fun way to change things. With Animaker, you can add things like lip-syncing, motion tracking, and special effects to your movies. You can make them more realistic and exciting. This app works with a variety of devices because it can play videos in different forms and resolutions.
With Animaker, you can make explainer videos, presentations, educational material, and ads for social media. With Animaker, you can show off your skills in any way you want. Get ready to make beautiful moving pictures.
Price Plans
Personal Plan: For $19 a month, the Personal Plan from Animaker lets people make essential cartoon movies with limited usage.
Startup Plan: For $35 per month, Animaker's Startup Plan gives premium assets and advanced tools to small businesses and companies.
Business Plan: Animaker's Business Plan costs $59 per month and comes with a wide range of high-quality materials for creating and branding professional videos.
To get started with Animaker right away, click here.
Loom changes the way people learn and talk to each other through video records. People can easily make movies to share their ideas using screen recording and video messaging. You can record your screen, your video, or both at the same time with Loom. It's great for lessons, practice, and working from afar.
It is easy to use so people can take pictures with little trouble. Using Loom's editing tools, you can fix, resize, and improve your photographs. Movies are more interesting to watch with subtitles, comments, and visuals. Direct sharing makes it easier to send movies to other people on Loom. You can send them, make them public, or add them to something else.
Loom is a great tool for professionals, teachers, people who make videos, and regular people who want to improve their video connection. Loom makes giving presentations, teaching your coworkers, or sharing your knowledge easy, fun, and enjoyable. Check out the perks of using Loom for group video work right away.
Price Plans
Free version plan: With Loom's free plan, users can make and share films with limited storage and simple features.
If you pay for Loom upfront, it costs $8 per person per month. It has endless storage, powerful video editing tools, and tools for working together as a team.
Enterprise Plan: Loom's Enterprise Plan offers significant businesses custom pricing and features, such as better security, dedicated support, and a lot of admin controls.
To get started with Loom right away, click here.
ChatGPT sounds like people talking. Vital artificial intelligence can change the way the body works. Through deep learning, ChatGPT is able to write like a person. It can guess the next word in a text by looking at the data. The answers are interesting and make sense.
This GPT-3 AI system is very advanced. It can answer questions, start conversations, and do other things. GPT-4's AI language models get better. Imagine if you could talk to a robot that understood you and answered like a person.
ChatGPT makes dialogue better, helps customers, and is fun. It's like having a friend you can talk to and support online. ChatGPT is a fun way to learn about artificial intelligence and how people and machines can work together.
Price Plans
Free Plan: ChatGPT has a free plan that lets you use AI models for simple tasks.
Plus, you can pay $20 a month to subscribe to ChatGPT. With a Plus subscription, you can get answers faster and get entry first when it's busy.
Custom Enterprise Plans: ChatGPT lets businesses choose their own prices and extra features.
To get started with ChatGPT right away, click here.
15. Canva
Canva makes it easier and better for people to create content. It helps beginners and experts make good graphics, presentations, and banners. With Canva's drag-and-drop redactor, customizable blueprints, and high-quality images, making things is fun. It is also a project management tool that gives you new ways to work with your team.
Canva gives you all the tools you need to make eye-catching drawings for work, for fun, or for online networking. By using your own ideas, you can create professional designs without knowing much about design or spending a lot of money. Canva is a flexible design tool that lets you show yourself in many different ways. Go to Canva and let your imagination run wild!
Price Plans
Canva has a free plan that gives you access to essential design tools, a lot of themes, and photos.
Pro Plan: For $12.95 per month, you can make a brand kit, change the size of images, and use special features.
Enterprise Plan: Canva's Enterprise Plan gives businesses a unique price for team teamwork. It offers better workflow management and brand control.
To get started with Canva right away, click here.
Everyone, not just graphic artists, can use Piktochart to make charts that look good. It gives you a tool that you can use on the internet, and that has easy-to-understand settings. It is easy to use. Piktochart lets its users make and change infographics by using shapes, lines, colors, and pre-made designs.
Using a suitable color scheme can give a picture more meaning. Piktochart uses colors and numbers to get its point across. It can keep people interested. Using a drag-and-drop interface, people can add, resize, and move canvas pieces to make good graphics.
The design features of Piktochart let users make attractive. Piktochart gives users the tools they need to show facts, content ideas, or stories in a visual way. Use your thoughts and Piktochart to get your message across effectively today.
Price Plans
Free Plan: Piktochart lets you make straightforward visual content with a limited free plan.
If you pay for the Pro Plan all at once, it costs $24.17 per month. There are high-resolution files, templates with custom logos, and premium templates.
Team Plan: Piktochart's Team Plan, which has a custom price, lets team members work together on projects and give comments in real time.
To get started with Piktochart right away, click here.
By using VismeChart, making charts online becomes a fun and helpful activity. VismeChart has many themes, graphic design tool, and is an easy-to-use infographic maker, which makes it easy to create charts, graphs, and other ways to show data. VismeChart lets you see detailed data and trends in a transparent manner.
Choose a chart style, change the colors and designs, and quickly add data to make a beautiful illustration. VismeChart is easy to use. It makes it easier to create good, useful, and attractive infographics.
VismeChart turns data into pictures and improves presentations, papers, and marketing materials. It makes your message more attractive to people. Find out how you can use VismeChart to show facts in the present.
Price Plans
Basic Plan: The free Basic Plan for VismeChart lets people make and share simple charts and graphs with limited features.
Standard Plan: For $15 a month, you can get additional charting features, a custom logo, and more than one way to download charts.
The whole plan for VismeChart costs $39 per month. The Complete Plan has all the same features as the Standard Plan. It has plus premium templates, contact tools, and priority support.
To get started with VismeChart right away, click here.
Frequently Asked Questions
What are content creation tools?
Tools for making content help people write, edit, and handle things like articles, videos, images, and more.
Why should I use content creation tools?
Tools for making content can help improve the efficiency, quality, and speed of the content creation journey. You can write engaging material with the help of templates, editing tools, tools for working together, visual content creation tools, and data.
How can I choose the right content creation tool for my needs?
When picking the right one from the several content creation tools, you should consider your content needs. Then your budget, how easy it is to use, what features it has, how good the customer service is, and what other people have said about it. With these things in mind, you'll be able to choose a tool that meets your needs.
Final Thoughts
The tools for making content in this article have a wide range of features and price plans to meet the needs and budgets of any content creator.
These tools can help improve content in many ways, such as through visual design, video editing, SEO optimization, and managing social media. You can find the best price-to-use ratio by closely looking at each tool's price plans and features. Think about how it can be used, how it can help customers, and how it can grow.
This guide should help you make better content without spending a lot of money. Please do it now! Visit our blog to learn about tools for improving material. Compare the tools' features and reviews to find the ones that will help you reach your goals. Make your process for making content better and show off your talent. Start making interesting stuff right away by going to our website.