Last Updated on September 22, 2023
As technology evolves, staying on top of the latest products and tools can become a challenge. But you need reliable software that not only keeps you organized but also helps maximize your employees' productivity. If so, this time-tracking software is worth considering. This review of Clicktime will explore why it is an effective tool for businesses in 2023, detailing its flexibility, accuracy, and support options — without forgetting to discuss its pricing plans! Read on to determine if this cloud-based platform suits you and your team.
Clicktime: Time Tracking Software: Overview
Do you have a Hard Time Tracking your Employees' Hours?
ClickTime is here to make time tracking easy with our intuitive web-based software. We allow companies to accurately track and manage employee information from anywhere, at any time, efficiently. What does this mean for you? The opportunity to save your business money and keep it on budget by making sure everyone works their allocated number of hours.
With our robust solution, you'll have peace of mind knowing that all timesheets are accurate and compliant, payroll errors can be quickly identified and resolved, and overtime costs are tracked and managed efficiently – saving your company up to 10% or more each year! Plus, our reporting feature enables businesses like yours to understand better where labor is being used most efficiently so they can focus on the right tasks at the right cost.
Clicktime Overview
As a time-tracker software, this makes it easy to keep tabs on all your employees' working hours and guarantees that each billable minute is used productively for maximum profitability. It offers an intuitive, easy-to-use interface that allows you to customize the software's features to meet your business needs. With this, you can track time online from anywhere and even on mobile devices, ensuring that all your data is always safe and secure.
It integrates seamlessly with most accounting software to ensure everything lines up perfectly. The software also automates payroll calculations to accurately track employee hours worked, making the entire process much smoother and more efficient. With this, you can optimize your business operations and confidently manage employees.
How To Use The Clicktime: Time Tracking App step by step
If you're looking for an effective time-tracking solution, this app might be the answer. This app can help you track and manage your time efficiently.
Here's how to get started:
First, sign up for a free account. Once you've created your account, log in and set up your time-tracking preferences.
Set a start date for the time tracking period, such as when you began working on a project, or your team started their current billing cycle.
Once you've set the start date, it's simple to start tracking your time with the Clicktime app. Log in and click the "Start Tracking" button to begin tracking your time.
When you are finished with a task, click on the "Stop Tracking" button and enter details about the task that you completed, such as its duration and any notes related to it.
The app also allows you to track non-billable hours. To do this, select the "Non-Billable" option in the time tracking apps window.
Once you have finished tracking your time for a particular period, you can review your results by clicking on the "View Reports" button from the dashboard. This will provide a detailed breakdown of your usage, including the total time and hours worked by the project.
You can export the data to other programs or share it with colleagues. This makes it easy to collaborate and work efficiently as a team.
These are the basic steps for getting started with this app. With these simple tools, you can easily track and manage your time efficiently. Try it today to see how much easier it can make managing your time.
The Features And Benefits Of Clicktime
When you invest in this, you can access various features designed to help make time tracking as seamless and easy as possible. Here are the key features and corresponding benefits:
Features
Reporting
Clicktime has powerful reporting features that easily track time spent on projects, tasks, activities, etc. With the ability to run reports on any date range and view data in multiple formats, you'll have real-time insights into where your team is spending their time.
Enhanced Integrations
Clicktime is integrated with various popular tools like QuickBooks, Microsoft Teams, Jira, and more. This means you can easily pull data from these platforms into Clicktime to gain greater insights into your team's productivity.
Changes
With Clicktime, you can keep track of changes and updates as they are made. This makes it easier to stay on top of projects and tasks that your team is working on so nothing falls through the cracks.
Timesheets
Easily track time with Clicktime's timesheets. You can set timesheets to run on a weekly or bi-weekly basis, so your team can easily log the hours they are working each week.
Invoicing
Clicktime makes it easy to generate invoices for clients and customers based on the data in your system. This helps to ensure that you are always paid for the work your team is doing.
Mobile App
Clicktime also has a mobile app, so your teams can easily track their time from anywhere. The app also allows them to quickly view their timesheets and project reports while on the go.
Security
Clicktime is a secure platform with built-in features that ensure all data is safe and secure. This means you can trust that your information will remain private and confidential at all times.
Support
Clicktime also offers customer support when you need it. Whether it's help setting up your account or troubleshooting an issue, you'll have access to knowledgeable and helpful staff ready to assist.
Benefits:
Quantify Your Effort
ClickTime's project management software will allow you to log and track the amount of time spent on each so that you can accurately quantify the effort needed for various tasks.
Increase Your Team's Impact
ClickTime's time-tracking software makes it easy to understand how much work your team is doing and where they are focusing their efforts. This will help you allocate resources more efficiently so that the unlimited projects get finished faster and with maximum impact.
Accurate Time Logging
ClickTime's time-tracking software allows you to track and log your time accurately to report the work each team member has completed easily. This will help you ensure everyone is working efficiently and effectively while ensuring accuracy in all reporting.
Customize Your Timesheets
ClickTime's time-tracking software allows you to customize your timesheets according to your needs. This makes it easy to track the specific tasks and activities that are most important for each project, giving you a full understanding of how work is progressing.
These are just some features and benefits of using Clicktime's time-tracking software. With its powerful reporting capabilities, enhanced integrations, and secure platform, you can rest assured that your team is working efficiently and effectively—all while keeping track of their progress in real-time.
The Cost And Price Plans Of Clicktime: Best Time Tracking Software
Clicktime offers a variety of plans to fit any budget, like up to five users. Their time-tracking software is offered on both monthly and annual subscription packages.
Here are some of the features that are included in all Clicktime plans:
This is the basic version of Clicktime that includes:
Easy Time Tracking.
70+ Reports.
Email Reminders.
This plan includes all of the features of the Starter plan, as well as:
Approval Workflows.
Advanced Billing Rates.
Time Off Management.
This plan includes all of the features of the Starter and Team plans, as well as:
Project Budgeting.
Resource Planning.
Utilization Goals.
This plan is designed for larger organizations and includes everything from the Premier plan, as well as:
Single Sign On.
Named Account Manager.
Custom Integrations.
If you want to compare plans, you can easily visit the Clicktime website and review the features of each plan. The features are listed, so you can make an informed decision about which plan is right for your business. Additionally, all plans offer a free time tracking app trial period to try it out before committing to any long-term contract.
The Pros And Cons Of Using Clicktime: Time Tracking Tools
Using Clicktime, an online time-tracking tool can bring various tangible and intangible benefits to businesses. But with any project management tools, there are also potential drawbacks worth considering before taking the plunge. Here are the pros and cons of Clicktime that should be carefully weighed when deciding whether or not to use it for your business:
Pros:
Easy to Use Once you Get the Hang of It
Clicktime is designed to be easy to use, even for those unfamiliar with time-tracking software. With a little practice, users can quickly become familiar with the interface and process of time tracking with Clicktime.
Many Useful Features in One Place
Clicktime offers a variety of features, including time tracking, budgeting, project management, and payroll. This allows users to easily keep track of all their business operations in one convenient place.
Many Options are Available when Needing to Drill-Down in Detail or Analyze Time Categories
Clicktime's powerful analytics tools make it easy to drill down into the details of each project or task and analyze different time categories. This makes it simple to identify any inefficiencies quickly and make necessary adjustments.
Cons:
A Bit of a Learning Curve
While Clicktime is easy to use, it can still be daunting. It may take some time for users to get the hang of navigating the platform and understanding all its features and functions.
Reporting is Tricky and Inconsistent
Clicktime's reporting features are somewhat limited, making it difficult to generate accurate customer invoices or reports. Additionally, its inconsistent formatting may cause issues when generating custom reports.
Not a lot of Room for Explaining Categories in the Interface
Clicktime's interface does not offer much flexibility when categorizing and explaining tasks. This can make it harder to track time and data accurately.
Clicktime is a powerful project management tool that offers users many useful features in one place. However, a few drawbacks are still worth considering before committing to the platform. Weighing the pros and cons will help you make an informed decision about whether or not using Clicktime is right for your business.
Frequently Asked Questions About Clicktime: Clicktime
What Are the System Requirements and Supported Browsers for using ClickTime?
ClickTime is compatible with all major desktop app operating systems (Windows, Mac, and Linux) and web browsers (Chrome, Firefox, Safari, and Edge).
How Do I Track My Time?
Dayview and week view are options available in ClickTime for tracking your time. With Dayview, you can easily enter hours worked throughout the day. Weekview allows you to view and adjust hours entered in a week.
What Kind of Reports Does Clicktime Provide?
ClickTime provides several reports to make it easy to track and analyze time spent on projects for unlimited users. Reports include Time & Expense Summary by Employee, Activity Summary, Project Analysis, and more.
Are There Mobile Apps for ClickTime?
Yes! ClickTime has iOS and Android apps available to make it easier than ever to track your time from anywhere.
A Great Alternative for Clicktime is Paymo
Paymo, an alternative to ClickTime's time tracking software, has the potential to radically improve how businesses manage their time and resources. Paymo is an excellent time tracking, analysis, and optimization tool due to its comprehensive features and user-friendly interface. With its extensive time tracking features, employees' time spent on the job can be tracked and accounted for in a transparent and reliable manner.
Paymo
Manage projects, track work time, invoice your clients, and measure profitability from the same platform.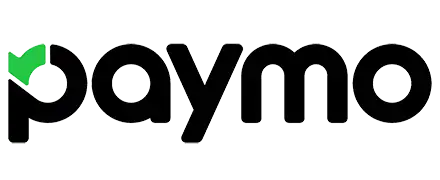 Final Thoughts
Clicktime is one of the best time tracking tools for business owners and freelancers, including toggl track. It provides an easy-to-use interface with plenty of features to make managing time more efficient. With its detailed reporting capabilities, you can easily monitor your employees' performance and productivity. Now that you've read this post, you know exactly what time-tracking software is and what it is used for.
We hope this article has given you a comprehensive overview of Clicktime and its features. With this information, you can decide if it's the right fit for your business needs. Clicktime offers a comprehensive solution for effective time task management, from tracking projects to managing payroll.