Last Updated on September 27, 2023
This blog will provide all the necessary information to determine which will work better for you is it NightCafe AI VS Art Breeder. It will give you a better idea of what both tools are all about and make it easier to decide which is more likely to help meet your needs.
What is Art Breeder?
Art Breeder is an AI generator that can generate original art from text. The AI uses a deep learning model called a generative adversarial network (GAN) to learn how to draw and paint. You can give it any piece of text, and it will create an original work of art based on that text. Art Breeder makes all kinds of art — landscapes, portraits, abstract pieces, etc. It also makes paintings that look like humans drew them. Image Generation is a new feature that lets you create images from text descriptions.
Art Breeder takes any text you provide and creates paintings based on it. You can then save the images generated as wallpapers, share them on social media, or print them out as posters. The AI model was trained on a large dataset of unique photos, descriptions, and art styles. It uses this knowledge to generate new ideas with corresponding descriptions and various art styles matching your input.
Other AI tools often require you to find an image first, and then type text over it. This makes them less flexible and more limited in what they can do. In contrast, Art Breeder allows you to type directly into the canvas without worrying about finding an image first. It also provides various options for styling text on top of the generated artwork.
How does Art Breeder work?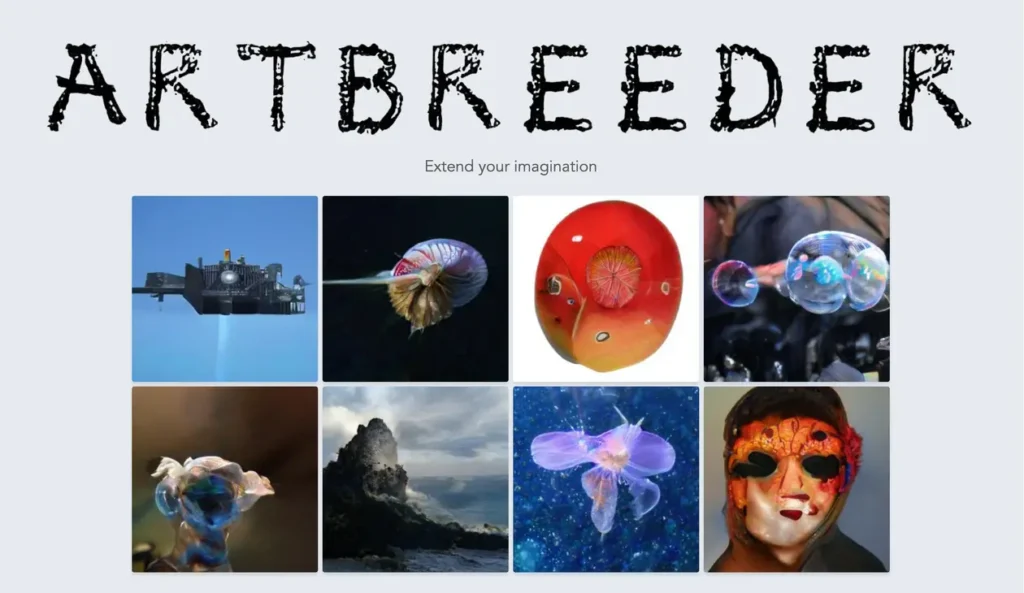 Art Breeder is a generative art app that uses artificial intelligence to create mood-based artwork.
Art Breeder combines an ever-growing collection of images and colors into unique paintings. Humans create the images used in these paintings or can be generated by AI, but the colors are all chosen randomly.
Art Breeder's AI has been trained on thousands of images and learns how different colors combine to create different moods. It then combines these colors into new images with similar effects.
Art Breeder can be used by anyone who wants to create beautiful images without special skills or knowledge about art. You only need to provide some text as input, and Art Breeder will do the rest for you!
What can I do with Art Breeder?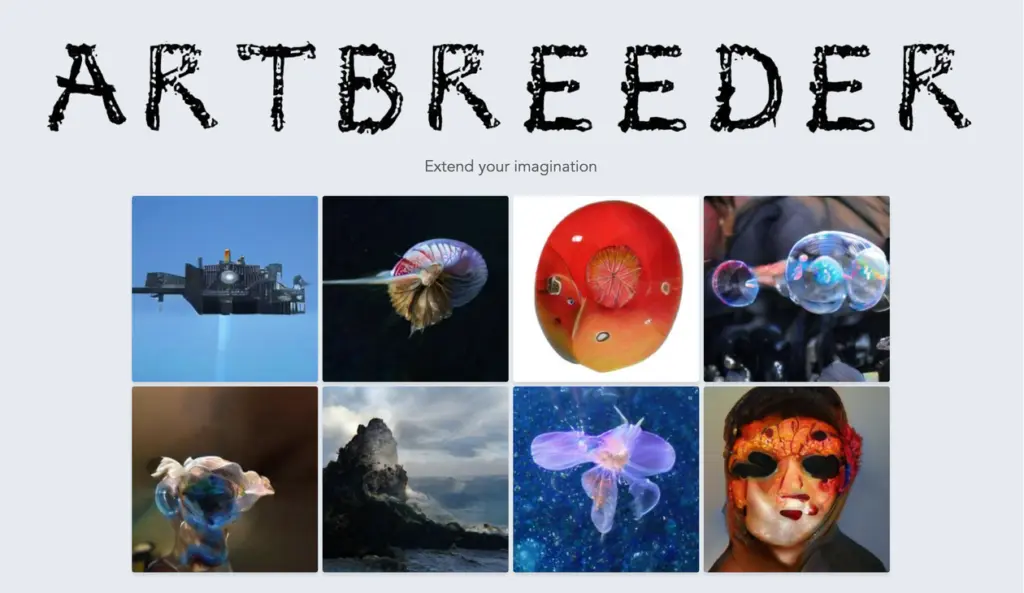 Art Breeder is a tool for creating art, memes, and other things with the help of artificial intelligence.
It's a neural network that learns to create images from examples. You can give it an image and tell it how much you like or dislike it. The more feedback you give, the better it learns to create similar photographs.
The easiest way to get started is by using one of the pre-made templates or uploading your picture. It's also possible to enter text convert it into an image and use one of the many filters to alter the look of your image.
You can save your images locally or share them on social media such as Facebook, Twitter, or Instagram.
PROS of Using Art Breeder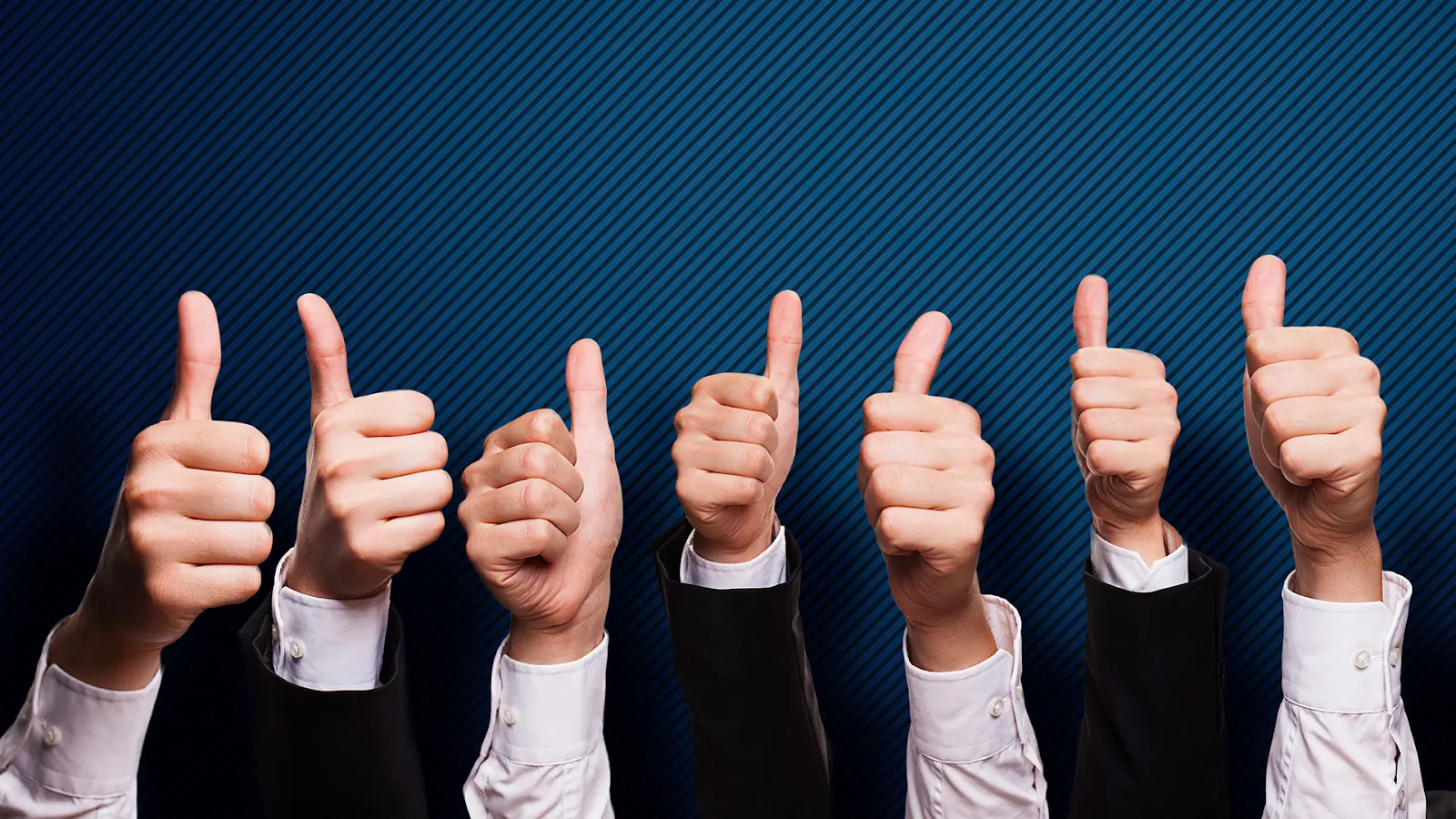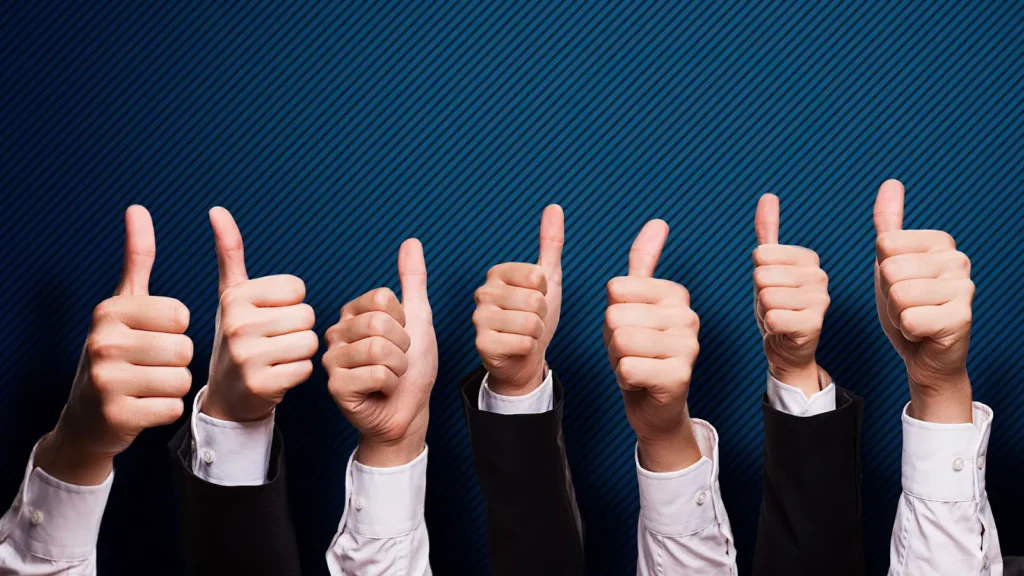 Art Breeder is a free-to-use online tool to create unique artwork from text. It uses AI technology to generate artwork based on your reader.
Art Breeder can be used to generate an unlimited number of unique and beautiful images. You can use it as a personal tool or to create excellent content for your social media pages.
Here are the PROS of using Art Breeder:
You can create your own unique piece of artwork.
You don't have to be an artist to create a beautiful piece of art with Art Breeder AI! Simply select the style of painting you want and then paste it into your text. Your artwork will be created automatically!
Art Breeder AI lets you choose from over 100 different styles
You can create something that fits your personality. There are paintings in all kinds of styles, including abstracts and realism. You can even choose between different colors or textures!
Easy-to-use interface
The interface for Art Breeder is highly user-friendly and intuitive; anyone can easily navigate its features in no time! The goal was to ensure that even those with little or no computer experience could quickly learn how to use it within minutes of opening the site for the first time. And they think they did just that!
It's safe
Art Breeder uses a secure connection to protect your information while you're using it. If you're uncomfortable sharing your email address, you can use an anonymous one like Gmail or Yahoo instead of your primary one.
It allows you to create templates using text or images you like.
This means you can start using Art Breeder immediately without having to spend time searching for what works best for your needs!
CONS of Using Art Breeder
The following are the cons of using Art Breeder:
It's very slow.
It takes a long time for images to load and even longer to generate new ones. When you click the 'Generate' button, a loading screen will show up for about 30 seconds before you get your image. This is frustrating if you're looking for something quick and easy, like an image of someone's face or a landscape scene.
It has few features available compared to similar websites.
You can apply no filters or effects to your images, so if you want more than just a plain photo, there is a better site for you.
They're very hard to contact if something goes wrong with your account or you need help.
The only way to contact them is through their social media accounts, which isn't helpful when there's an issue.
Don't have a free trial period for their services.
If you want to try their service before paying for it, you need more time!
What Can I Use NightCafe For?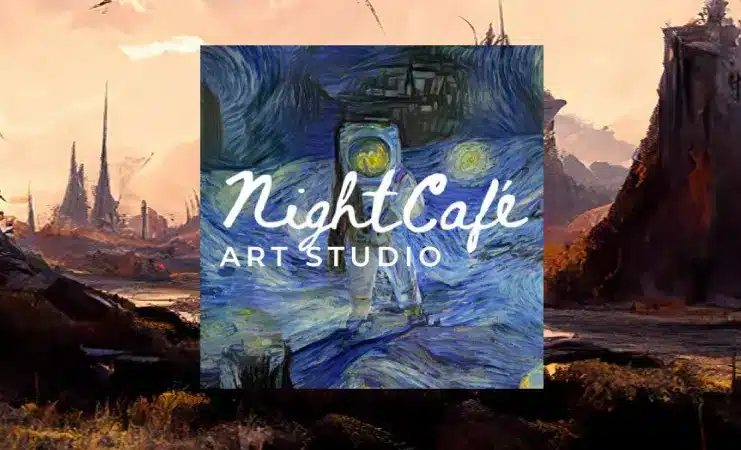 NightCafe is a text-to-art generator. It takes a simple sentence as input and outputs an image of art. The art is generated using an artificial intelligence model trained on thousands of photos from the web.
NightCafe can be used for:
Visualizing the ideas in your head.

Making a poster for an event or project.

Creating artwork from other people's writing.

Generating art for your website or blog.

Making memes and other internet humor.

What Are The Key Features of NightCafe AI?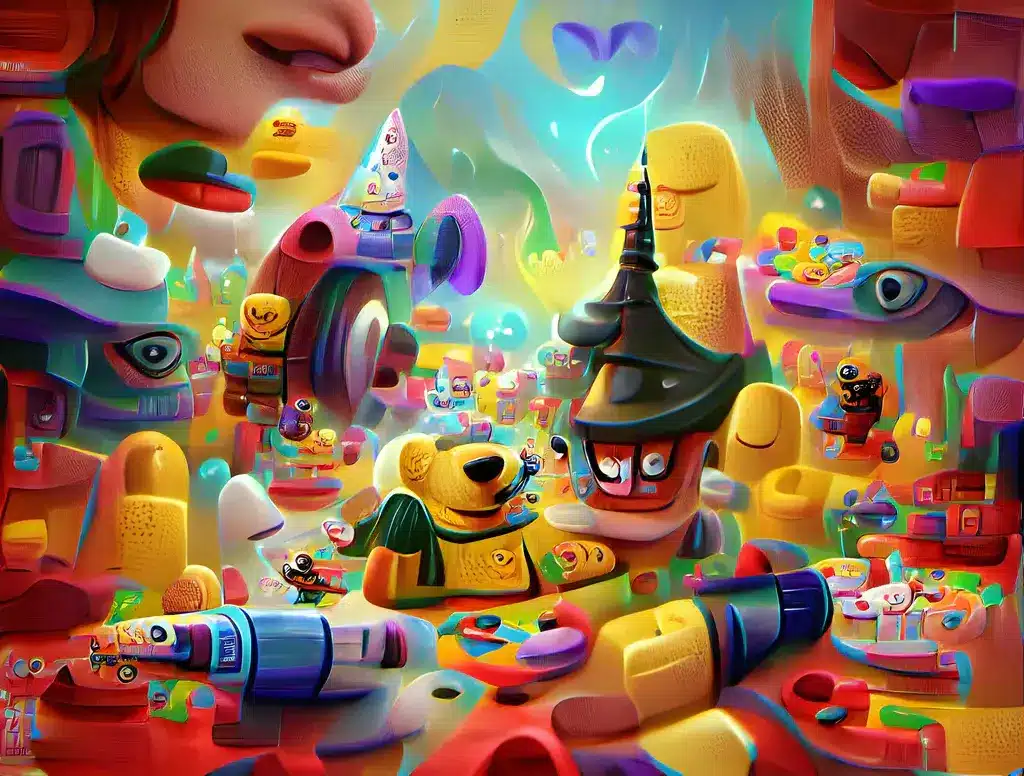 The NightCafe AI is a new generation of AI art generators that can create amazing artwork from text!
The key features of NightCafe AI are:
You can generate text-based artwork in different styles (realistic or abstract) and with different resolutions (from small to large).

You can save your artwork as an image file or print it on paper.

You can share your artwork on social media or send it via email.

All the generated images are free of charge and do not require registration, subscription, or payment.

One-click access to a library of over 5000+ high-quality images, illustrations, and videos

Powerful search and filter features

The ability to upload your photos from your computer or phone camera

PROS of Using NightCafe AI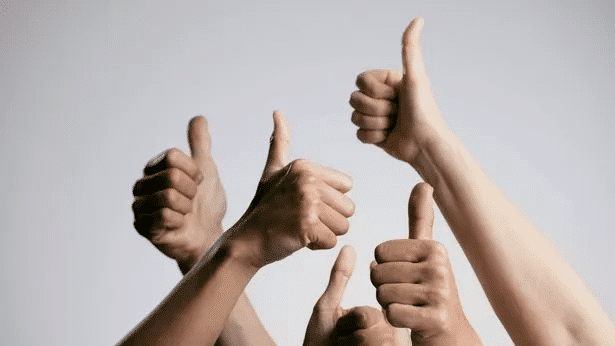 NightCafe AI is a new AI-based application that allows users to generate word art from any text.
A complex AI algorithm powers the application and uses deep learning. It can produce excellent images that look like they were hand-drawn or sketched.
Here are some of the main benefits of using NightCafe AI:
It's easy to use
The application is designed to be user-friendly, so there's no need for you to have special technical knowledge or skills. All you need to do is enter your text, choose an image style, and then wait for the result!
You get unlimited results.
There are no limits on how many times you can use NightCafe AI, so you can create as many artworks as you want without worrying about paying extra fees. Moreover, all images created using this app are yours to keep forever!
You'll enjoy high-quality results.
NightCafe AI produces high-quality images that look like they were created by an artist who uses traditional tools such as pencils, pens, and paper. These images look great whether they're used as desktop wallpapers or printed onto canvas prints for hanging on your wall.
Fast Results
With Nightcafe AI, you can create unique images in just seconds! There's no waiting around for hours while something renders – if you want it done fast, NightCafe AI can do it!
CONS of Using NightCafe AI
We have provided a list of some disadvantages of using NightCafe AI.
Here are the CONS of using NightCafe AI:
There are no instructions on how to use NightCafe AI.
You might think this is good because if you don't know how to use an app, you can learn from the people who made it. Still, in this case, there is no instruction manual included with the download file, so you will have to figure out what buttons do what yourself by trial and error, which can be frustrating and time-consuming.
NightCafe AI only works on certain types of images and files.
This means you cannot do it anymore if you want to use it on other images. This can be very frustrating since many people think this tool will work with any file they wish to use, but this is untrue! You must ensure that your files are compatible with this software if you want them to work correctly!
The AI-generated art images are not always the same size as the original image.
So they won't fit perfectly when added to your website or blog post. Also, some images might be much larger than needed, interrupting memory and slowing your site loading speed.
The Difference Between NightCafe AI vs Art Breeder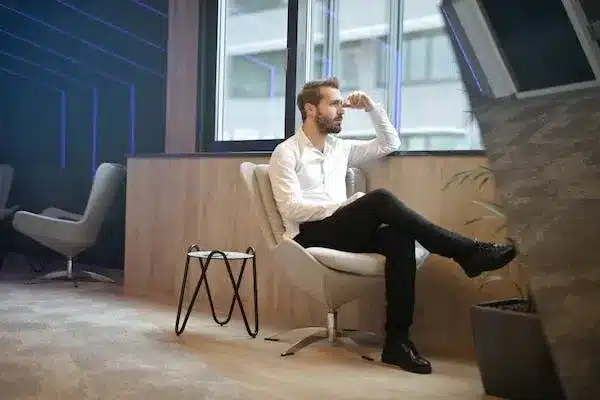 NightCafe AI is an artificial intelligence that generates artwork from text, while the Art Breeder is a machine learning model trained on a dataset of images.
The NightCafe AI can create art from any text, including your writing or a book you want to read. On the other hand, The Art Breeder was trained on a dataset of paintings and drawings, so if you want to generate art from text that has already been converted into images (like a scanned book page), it might be more useful for you.
The main difference between the two is that NightCafe AI uses an algorithm that mimics the thought process of a human artist to create unique pieces of image based on an input image. By contrast, Art Breeder uses machine learning algorithms to generate paintings from scratch based on an input photo.
Best AI Art Generator: Our Top Picks
Conclusion
NightCafe and Art Breeder are both great when creating images with AI. They each have strong points and shortcomings, but both can help you channel that creative energy into something new and exciting. Please check out our blogs for additional information about the different art generators.
FAQs
What are the prerequisites to using NightCafe?
There are no specific prerequisites to using NightCafe, but if you want to get the best results, you should use image-quality data. If you upload good or complete data, it will produce excellent or full results!
Can I use any kind of text input?
Yes! You can use whatever text you want (if it's short enough). The more words you give the program, the more diverse the generated artwork will be.
What is the difference between an AI art generator and an AI art generator from the text?
AI Art Generator tool uses artificial intelligence to generate original paintings, drawings, and sculptures. AI Art Generator From Text allows you to use any image as a starting point for your creation.