Last Updated on September 27, 2023
Artificial intelligence (AI) voice generators have become increasingly common in recent years.
While they offer several benefits for businesses and individuals, they also come with risks.
This blog post will discuss the pros and cons of using AI voice generators.
We'll also tell you how to use them best in business and your personal life. Thanks for stopping by!
Pros of AI Voice Generators
Simple to Operate
AI voices are simple to operate. You can generate a high-quality voice-over for your video or audio project with a few clicks.
Several different tools are available online, and they all work similarly.
First, you type or paste the text you want to read aloud. Then, you select a voice from a range of options.
Finally, you hit the generate button, and the AI voice generator will create a synthetic voice that sounds realistic and professionally produced.
You can also customize the speed and pitch of the generated voice to get the perfect sound for your project.
Built-in Redundancy
One of the benefits of using an AI voice generator is that it can create natural-sounding speech.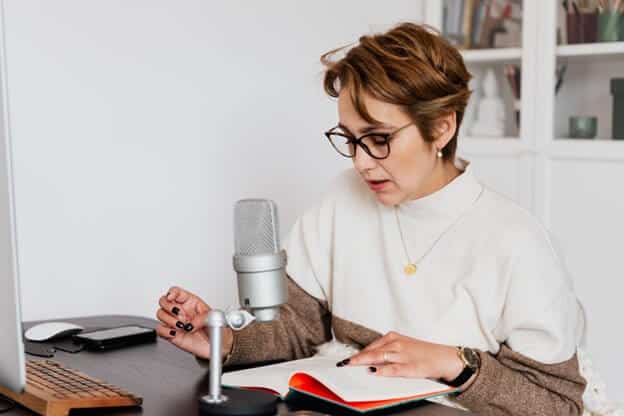 This is because the generator can mimic human speech's natural rhythms and intonations. As a result, the generated speech can be used for voice-overs and other applications where a natural-sounding voice is desired.
Additionally, AI voice generators can be customized to create unique synthetic voices for your brand or product.
This can help create a distinctive identity for your company or product.
Finally, built-in redundancy helps to ensure that your generated speech is of high quality and free of errors. This is because the generator can generate multiple versions of the same address, allowing you to choose the best one.
Inherent Qualities of Natural Sounding Speech
Many inherent qualities of artificially generated voices make them distinct from natural voices.
For one, you can generate much higher precision artificial voices than natural ones. This means that they can be made to exactly match the pitch, intonation, and timbre of a particular speaker.
Additionally, you can generate artificial voices with a wide range of emotional expressions, which natural speakers may find difficult or impossible to produce.
Finally, artificial voices can be generated with a very high degree of fluency, making them sound more natural and less robot-like than some naturally generated speech.
Overall, these qualities make artificially generated voices a powerful tool for communication and expression.
Create Realistic Human Voices with an AI Voice generator
Several AI voice generators on the market can create authentic human voices.
This technology can be used for various purposes, from creating character voices for video games to generating speech for navigation systems.
The best AI voice generators use unit selection to create realistic speech.
This involves recording many short audio clips and selecting the pins that you will use to create the final speech.
This ensures that the resulting voice sounds natural and lifelike. Unit selection is a complex process but creating the best possible AI voice is necessary.
Superior Pitching Field Controls
If you're looking for a way to generate superior AI voice, a computer-generated voice platform like Superior Pitching Field Controls can help.
With this tool, you can create custom voices for your AI that are realistic and lifelike.
Moreover, the free version of the platform gives you access to a wide range of features, making it easy to create high-quality voiceovers for your AI projects.
So, if you're looking for a way to improve the quality of your AI voice, ai voice generator tool like Superior Pitching Field Controls is a great option.
Audio Editing Tools That Deliver
As anyone who has tried to make a phone call using a computer knows, the default text-to-speech voice is often robotic and difficult to understand.
This can be a significant problem when communicating with customers or clients. Luckily, several online tools now allow you to create a more natural-sounding voice using artificial intelligence.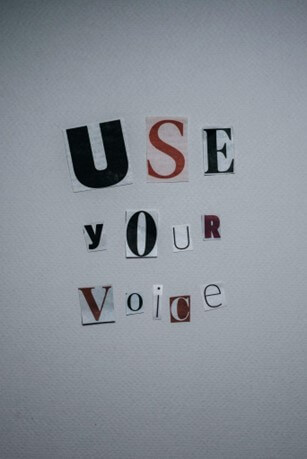 One of the most popular options is called a voice clone. Voice cloning technology allows you to take a recording of someone's voice and use it to create a digital copy.
You can then use this copy to generate speech in any language.
The voice clone will sound exactly like the original speaker, making it perfect for customer service or sales calls.
Several other AI voice generator tools can produce accurate results if you're not looking for a perfect replica of someone's voice.
These tools usually allow you to select from various voices, each with its distinct personality.
This can be a great way to add some personality to your business calls or make yourself sound more human.
Whichever option you choose, there are now several powerful audio editing tools that can help you create the perfect voice for your needs.
Converting Sounds Effortlessly
Voice generation is a platform that allows you to type in words and see them transformed into an audio file.
In the past, you could only create such files by recording your voice or hiring a professional voice actor.
However, with the advent of artificial intelligence, it is now possible to generate realistic-sounding voices using nothing more than a text file.
The benefits of this technology are numerous.
For one, hiring a professional voice actor can save you time and expense. Additionally, it can allow you to create voices for characters that would be otherwise difficult or impossible to recreate.
Finally, it can simply be fun to experiment with different sounds and create your unique voice.
Whatever your reason for using voice generation, the process is straightforward. Type in words you want to be spoken, and let the AI do the rest.
Cons of AI Voice Generators
Concerns About Data Security
While online tools that use AI to generate voices have become increasingly popular, there are still concerns about data security.
When users input text into an AI voice generator tool, the tool creates a unique voice profile based on the user's speech patterns.
This voice profile contains much sensitive personal information, including the user's age, gender, and accent. If this information falls into the wrong hands, you could use it for identity theft or other malicious purposes.
Additionally, the AI voice generator platform may collect other sensitive data, such as the user's IP address or browser history. This raises the question of how secure these platforms are.
While most voice generators use encryption to protect user data, there is always the possibility of a data leak.
For these reasons, it is essential to be aware of the potential risks when using an online AI voice generator.
Over-dependence on AI voice generators
While AI voice generators can create human-like voices, they often lack a natural person's emotional depth and range.
This can lead to people becoming emotionally detached from the AI voice, which can, in turn, make it harder for them to connect with other people.
Additionally, while AI voice generators can create high-quality audio files, they are often not as accurate as professional voice actors.
This can be a problem for businesses that rely on AI voice generators to create professional-sounding audio files, as the inaccuracies can make the audio sound less natural and less credible.
To avoid these problems, people need to use AI voice generators responsibly and supplement them with other forms of communication.
Spending on an AI voice generator
When choosing the best AI voice generator, there are a few things to consider. First, what type of AI voices do you need?
There are many different speech styles available, so choosing one that best suits your needs is essential.
Second, what is your budget? AI voice generators can range in price from a few hundred dollars to several thousand.
Finally, what is your level of experience? If you're unfamiliar with voice generators, it's best to choose a model that is easy to use and has clear instructions.
Choosing the best AI voice generator can be challenging, with so many factors to consider. However, taking the time to research your options will ensure that you find the perfect model for your needs.
AI Voice generator can be challenging to use for some people.
Voice generators are a popular tool for people who want to create synthetic or computer-generated voices.
While these tools can be fun and easy for some people, others may find them challenging. One of the main reasons for this is that it can be hard to create a natural-sounding voice.
This is because the generator is limited to a small number of sounds and words, making it challenging to create an authentic voice.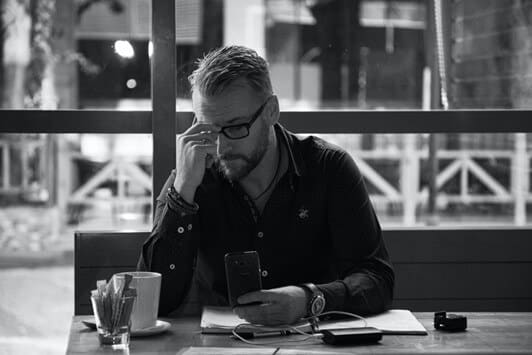 Another issue is that some voice generators produce a robotic or synthesized sound, which can be off-putting for some people.
For these reasons, it's essential to consider all of the options before choosing a voice generator.
There are various types of voice generators available, so there's sure to be one that's right for you.
Creating a Voice with AI Voice Generator is Expensive
In a world where technology constantly evolves, businesses continually look for ways to stay ahead of the curve.
One way to do this is by using artificial intelligence (AI) to create a more natural-sounding voice for their products and services.
However, this process can be pretty expensive. The cost of developing and implementing a voice generator that can produce authentic, human-like voices can run into hundreds of thousands of dollars.
In addition, the ongoing maintenance and update costs can be high. For smaller businesses, the expense may not be feasible.
However, investing in a voice generator may be a wise long-term decision for larger businesses with deep pockets.
There is a limited number of voices to choose from
There is a limited number of voices to choose from regarding ai assistants.
The free versions of ai assistants usually have a handful of pre-recorded voices to choose from.
While this is enough for most people, some want more options. These people will need to purchase the premium version of the ai assistant, which will give them access to a broader selection of voices.
Premium ai assistants also usually allow users to create their own voice recordings, giving them even more control over the experience.
Some people find AI voices creepy or artificial.
In recent years, AI-generated voices have become increasingly common.
Many people now interact with synthetic voices daily from digital assistants to navigation apps.
However, not everyone is a fan of these AI-generated voices. Some people find them creepy or artificial-sounding and prefer to use a natural voice.
Others find that the multi-voice feature can be confusing and prefer to use a single voice for all interactions.
Regardless of personal preferences, it's clear that ai generated voices are here to stay.
As more and more companies adopt this technology, AI-generated voices will likely become even more commonplace in the years to come.
Frequently Asked Questions
What is AI Voice Generators?
AI voice generators are tools that allow you to create synthetic or computer-generated voices.
You can use them to create various voices, including male and female, and customize them to fit your needs.
Are AI voices free?
Most AI voices are free to use, but a few require a paid subscription.
In general, the free versions of AI voice generators offer a limited number of voices to choose from, while the premium versions offer a more comprehensive selection.
How does AI generate voice?
There are a few different ways that AI can generate voices.
One way is by using a text-to-speech converter. This AI voice generator takes text input and converts it into a spoken word or phrase.
Another way is by using voice recordings. This type of AI voice generator uses a database of pre-recorded voices to create a synthetic version of the desired voice.
Wrap Up
While voice-Generators are still in their early developmental stages, they have the potential to change how people interact with technology entirely.
There are pros and cons to this new technology, which we've outlined for you.
However, it will ultimately be up to the consumer whether or not they decide to adopt this type of artificial intelligence.
We want to hear your thoughts on AI voice generators! Comment below and let us know what you think about this emerging technology.