Last Updated on December 8, 2023
Working to run an online store is difficult. When you already have a lot on your plate, the last thing you need is more work. Finding concise product descriptions that people want to read can be even more challenging. Fortunately, that's where the product description generator tool comes in handy. Let's look closer at how product description works and why using an AI product description generator tool can be beneficial.
What Are Product Descriptions?
Source: Mikhail Nilov of Pexels
Product descriptions are the most crucial part of your e-commerce store. If you want to sell products online, then you need to write product descriptions that convert.
These descriptions are what convince people to buy your products. They are the first thing potential customers see and read when they see your product. The better those descriptions are, the more sales you will make.
Product descriptions are also essential to SEO (search engine optimization). When someone searches for something related to your item, Google's algorithm will use your description as a ranking factor for how relevant your website is for that search query. Product descriptions tend to be one of the most critical factors in conversion rates, especially if they're well-written.
In addition to helping customers make informed decisions about what they want to buy, product descriptions also serve another purpose: they allow you to connect with them emotionally by showing off your brand's personality and values through storytelling.
How Important is a Product Description Generator Tool?
Source: Alena Darmel of Pexels
The product description generator helps you create a product description that will help you sell your products by providing information about the product's features, quality, and benefits. It also enables you to highlight key elements of the product that make it stand out from other similar products on the market.
Product descriptions are an essential part of every e-commerce store. They can help convert visitors into customers and improve your SEO rankings by providing more product information.
The product description generator can be used for both digital and physical products. You can use it for eCommerce websites like Shopify and WooCommerce, but you can also use it for your website or blog.
A product description generator tool is the best way to do this. This will allow you to create unique content that will help you rank higher in search engines and drive more traffic to your site.
How Do You Write Catchy Product Descriptions?
Source: Arina Krasnikova of Pexels
Product descriptions are one of the most critical aspects of your eCommerce business. They're what help convert customers into buyers, and they can also help increase your bottom line by bringing in more sales and leads.
But product descriptions aren't just a matter of writing words on a page. Product descriptions must be catchy and engaging to convert visitors to your site and get them to buy your products. They also need to provide enough information so that customers can make an informed decision about whether or not they want to buy the item being sold.
If you're looking for some inspiration, here's some tips on how to write a catchy product description:
Use emotive language.
Make sure it's clear where your product fits into the market.
Describe what makes your product better than the competition.
Showcase your personality.
Use simple language.
Be Helpful.
Showcase benefits.
Why Use Product Descriptions Generators?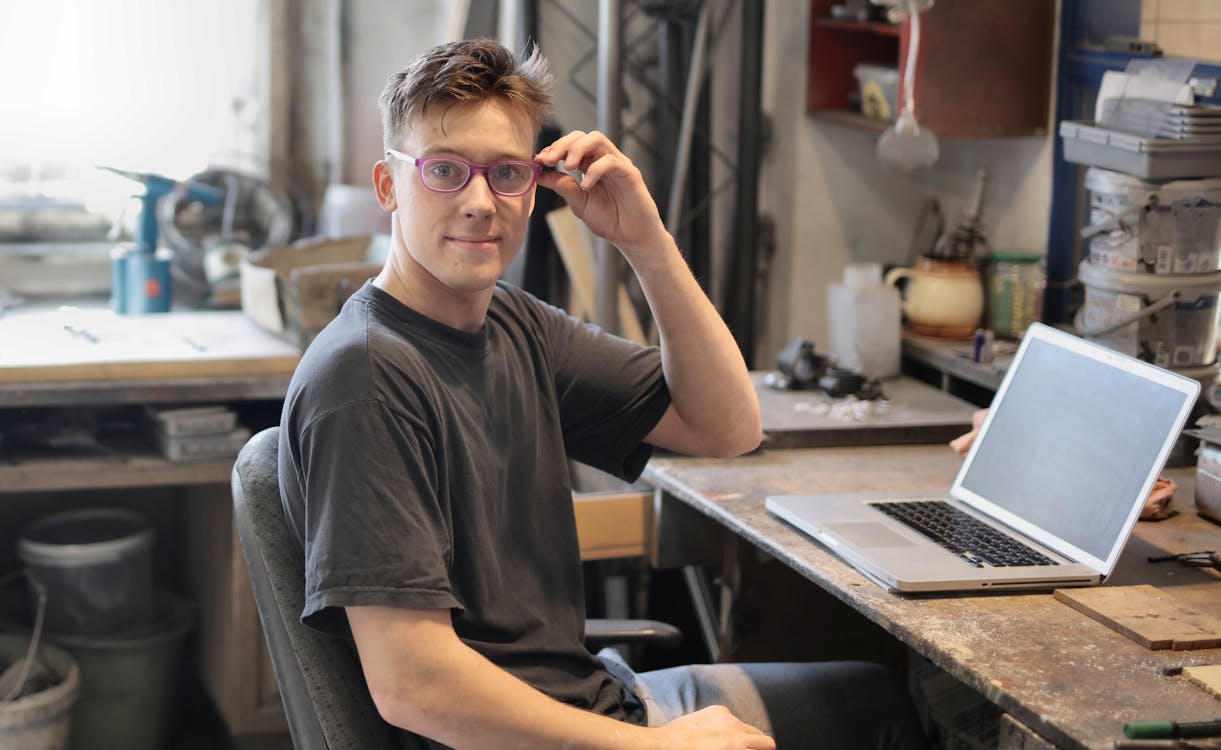 Source: Andrea Piacquadio of Pexels
Free product description generator to help you write descriptions for your eCommerce store.
For many reasons, it would be best to use a product description generator for your online store. Product descriptions are the first thing potential customers see when they visit your website, and they must provide enough information to decide whether to purchase the product.
This is one of the most used tools for online sellers. It is so popular because it can help you write descriptions that appeal to your customers. It's easy to use, and you don't have to spend hours writing a good description for your product.
You can choose from hundreds of templates and start editing them as you like. It's swift and easy to use this tool to create a good description quickly!
What Are the Benefits of Using This Tool?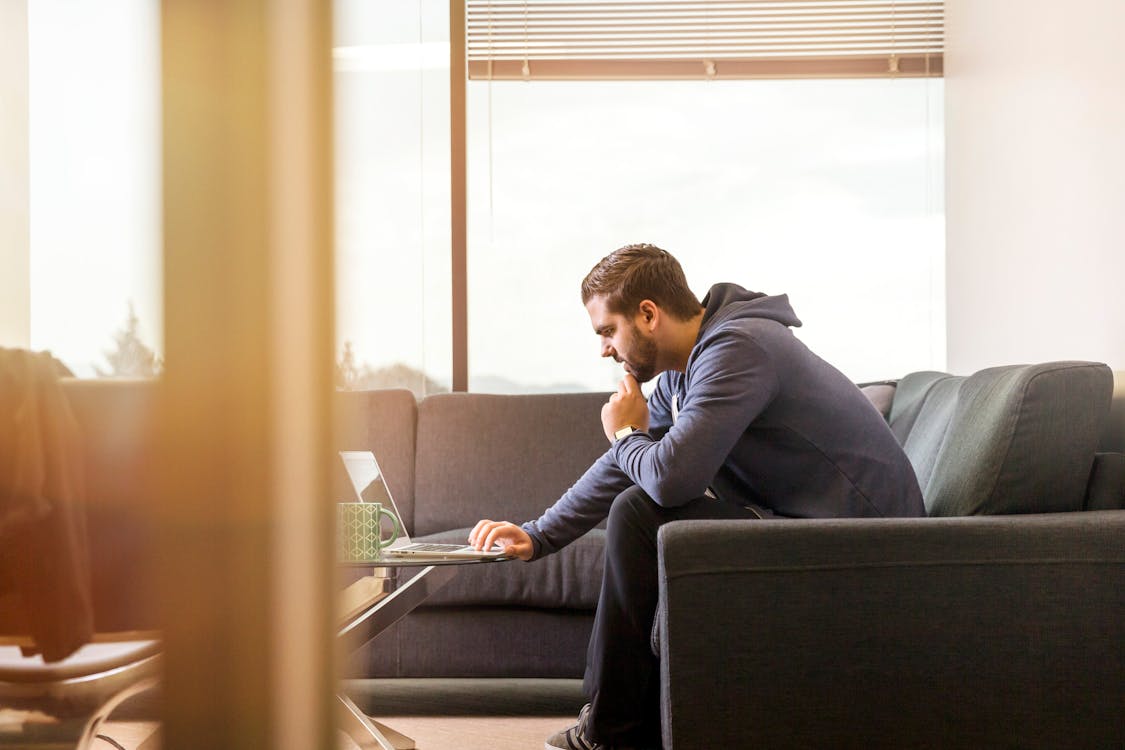 Source: LinkedIn Sales Navigator of Pexels
This tool can help you create product descriptions that effectively sell your products. It has been designed to be easy to use and save you a lot of time.
Here are some of the main benefits:
You can save time.
The first benefit of using this tool is that it saves your time. You do not have to spend hours writing a good product description because this tool will do it for you. All you need to do is fill in some information about your product and then click on the button that says "Generate." The tool will then generate a description for you, ready to be used by your store or website.
You can use different templates and models to create your product description!
When using this tool, you have different templates and models to choose from to create the best possible description for your product! No matter what kind of business or industry you are in, a template or model will always be available for your needs!
Increases conversion rate.
People buy products based on what they see and read on the page. They may leave without buying anything if they see insufficient information about the item or don't find what they want. The templates provided by this tool will help increase the conversion rate by giving everything that customers need to make their purchase decisions more accessible and faster.
Increase your profits with better SEO.
Using the tool will make your product pages more attractive with better search engine optimization (SEO) than if you create them manually without any tools. The tool helps you create great-looking, easy-to-read content that Google loves!
It works with any type of product.
This tool works with any product – whether it's an ebook, t-shirt, or smartphone case, it will generate unique descriptions for each one without any errors!
Conclusion
Product description generators are an excellent way to fill in the gaps in your online store and build on your expertise as an online merchant. They allow you to provide compelling, detailed descriptions to customers without knowing hundreds of product specifications in detail. They are valuable tools that stand to grow in popularity in the coming years as e-commerce continues to grow. For more blogs, please click here!
FAQs
How often should I update my product descriptions?
Updating your product descriptions regularly is essential to remain relevant to customers' searches.
You enter the name of your product, and it will automatically generate an attractive description that includes all the features of your product! The system uses AI technology to learn from existing data and produce new and unique content.
Do I need to sign up?
No, you don't need to sign up or create an account to use the tool. You can type in your product name and generate as many descriptions as you want without restrictions or limitations!