Last Updated on August 24, 2023
Looking for a top-quality AI-assisted writing tool but don't know how much to expect to pay? Look no further! In this blog post, we will take a look at the cost and price plans for some of the most popular AI-assisted writing tools on the market. We will also discuss some of the features that each tool offers so that you can make an informed decision about which one is right for you.
Most of us write online in some form or another – be it social media posts, emails, texts, website content, product descriptions, video ads, and even customer support.
AI-assisted writing can help to improve your efficiency and effectiveness as a writer.
Although AI writing tools can be extremely helpful, they are not likely to replace human intelligence anytime soon.
AI is not attempting to take your job away from you. On the contrary, it exists to make your work easier and more efficient. You can content much faster by utilizing AI-assisted writing software as part of your process. If you're wondering "Why should utilize an AI writing tool?" then look no further!
What is an AI writing assistant?
Although AI-assisted writing software tools help electronic content creators, for example, bloggers and e-book authors, to focus on their artwork rather than worry about how to create original content or entire blog posts from scratch, they have not yet developed enough natural language processing to where popular blogs depend entirely on them.
How does AI-assisted writing work?
Neural networks created by combining artificial intelligence with machine learning algorithms can be taught to read text and experiment with it. After acquiring knowledge through repetition, the ai copywriting tool can start writing quite accurately.
Is AI-assisted writing well for content creators?
I think AI writing software is a great addition to content writing. It can help with composing blog posts, advertisements, landing pages and so much more. These best AI tools fulfill every content marketer's dream! Even though there are many types of AI software out there, they all learn from previous writings to generate bulk content that can help any type of writer.
Top 21 AI-ASSISTED WRITING Generator pricing: Cost and Price plans
Here is a list of the best AI-assisted writing tools available, each with key features and pricing so that you can make the best decision for your needs.
1. Rytr: Best for Beginners
Rytr is a content writing platform with a free version that uses AI to write articles for you. Rytr's algorithms are trained with historical data, so they can produce long-form content or original and interesting pieces with the appropriate tone and style, while also being free of grammatical errors.
Rytr's AI-assisted writing assistant is so fast and efficient that you can have your high-quality content or article written in less than an hour, without any need for human intervention.
Rytr can write blog posts and generate text on various topics and interests, such as sports, business, reviews, blog posts, and articles on technology.
Rytr
Rytr is an AI writing assistant that helps you create high-quality content, in just a few seconds, at a fraction of the cost!
With character, word, and tone checkers, anyone can generate quality content quickly.
Checking your content for plagiarism gives you the peace of mind that it is high-quality.
Use our grammar check tool to take your writing up a notch and make it more professional.
Choose from our library of over 2,000 ideas and writing styles to find the best way to bring your idea to life.
Form Generator allows you to personalize your content with a professional touch.
Please login to Rytr.me in order to save your progress.
Free Plan
Saver Plan: $9/month; $90/year (Get 2 months free!)
Unlimited Plan: $29/month; $290/year (Get 2 months free!)
2. Jasper: Best for Power Users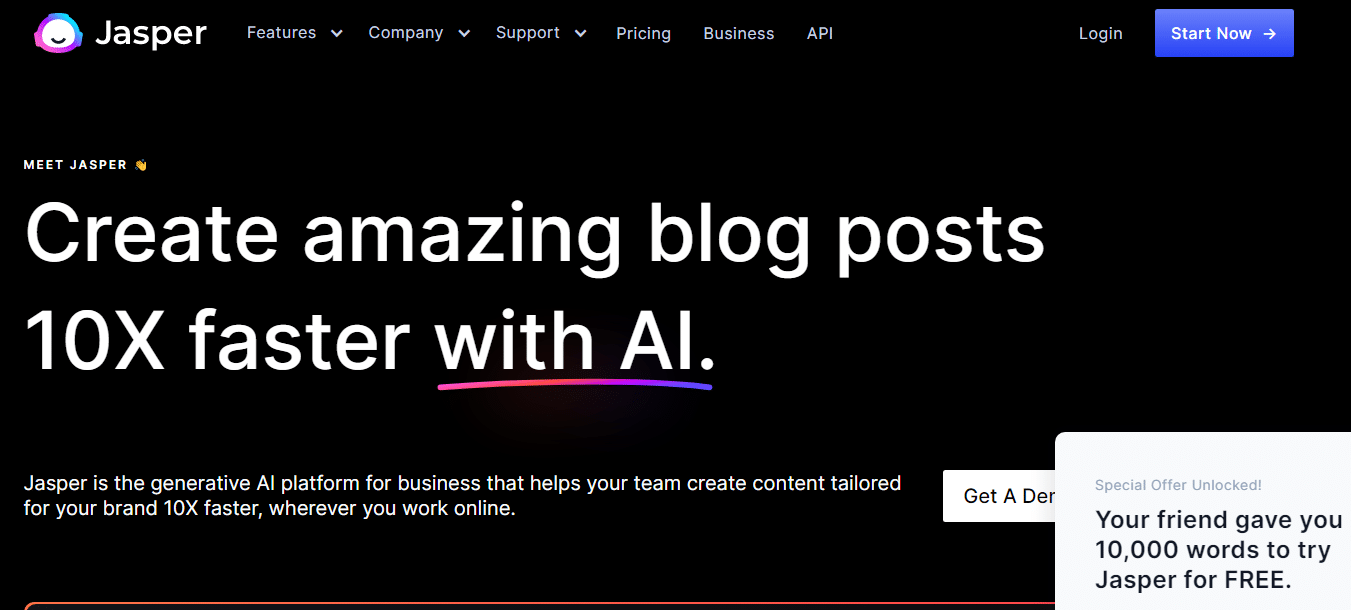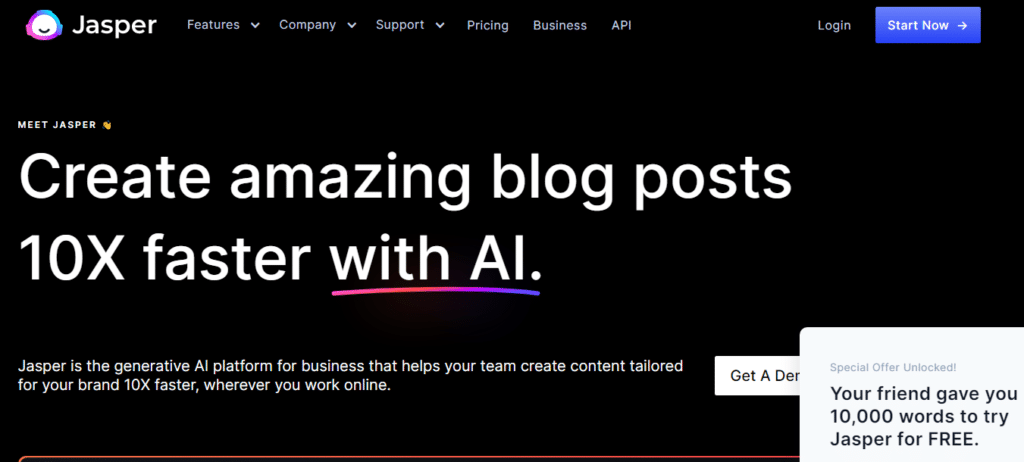 Jasper, formerly known as Jarvis, plans to integrate Headlime and Shortly AI-assisted writing software fully. As of now, both tools remain standalone products but are subject to change in the future.
Jasper
Jasper is a generative AI platform for business that enables your team to produce content targeted to your brand ten times more rapidly, no matter how you work digitally.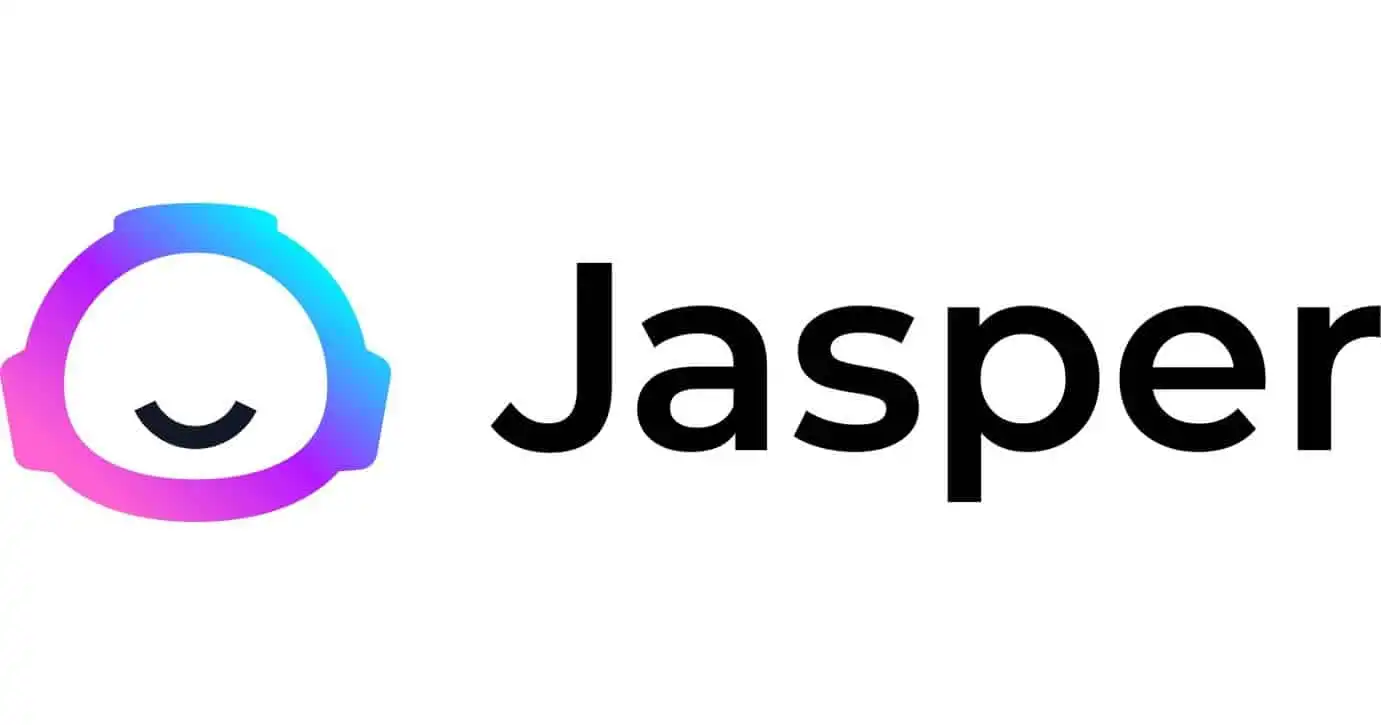 Starter Mode: Starts at $29/month for 20,000 words/month.
Boss Mode: Starts at $59/month for 50,000 words/month.
SEO Surfer add-on: starts at $59/month.
3. Surfer: Best for SEO Writing
If you can only get one AI-assisted writing tool for content creation, Surfer is the way to go. It generates SEO-friendly content, allows you to find ideas by crawling the web, and gets your website ranking high on search engines in no time. This AI-assisted writing assistant software can generate content using different ai content writing tools and can be transferred to different platforms like google docs.
Surfer
Don't leave your SEO strategy up to chance. Surfer will give you an SEO workflow to boost your organic traffic, increase your visibility, and improve your rank.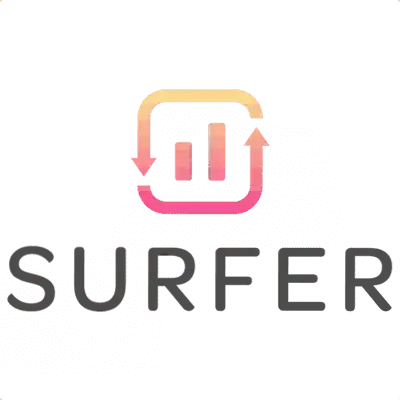 Basic: $59/mo; $49/mo annually
Pro: $119/mo; $99/mo annually
Business: $239/mo; $199 annually
4. CopyAI: Best for Copywriting
CopyAI not only features several automated creativity tools to help end writer's block, but also a plethora of AI-generated templates.
Copy.ai
Experience the full power of an AI content generator that delivers premium results in seconds.
Free Plan
Pro: $49/month
Team: Custom Pricing
5. Scalenut: Best All-in-one for SEO and Powerful AI Commands
Scalenut is a powerful AI-assisted writing tool that automates content creation, using SEO and NLP techniques to help you produce engaging content and improve your page ranking.
Scalenut's SEO Assistant allows you to create content that is optimized for searches. It operates similarly to Jasper with the added functionality of being able to see your competition. I appreciate that it provides an editor centred around my keywords as well as a panel on the left side of the interface showing who I am competing against.
Scalenut
Organic Marketing Platform, with AI that powers your entire content lifecycle.
Free plan
Individual: $29/month
Growth: $79/month
Pro: $149/month
6. WriteSonic: Budget-Friendly SEO Writer
Generate original content based on your preferences and needs with WriteSonic. This AI-assisted writing tool also provides you with pre-written content to use as an outline, so you can get a head start on your writing project.
Writesonic
Create SEO-optimized and plagiarism-free content for your blogs, ads, emails, and website 10X faster.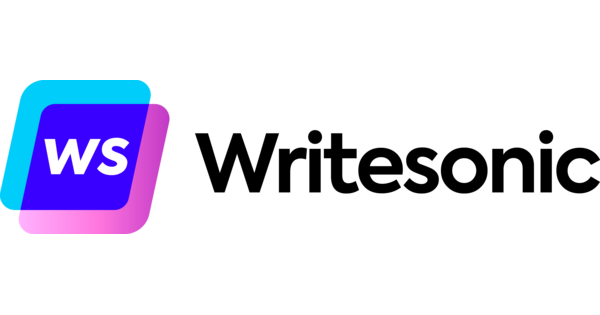 Free Trial: $0
Basic: $15/month
Professional: $45/month
Startup: $95/month
Agency: $195/month
7. QuillBot: Excellent for Proofreading, Plagiarism Checking, and Citations
QuillBot is an AI-assisted writing tool that students will find indispensable. With its help, you can write essays and research papers with ease, as well as generate citations quickly and easily.
You don't need to sign up or input any personal information to start using this tool, which is great. The best part is that it's free to use.
Quillbot
Improve your fluency while also ensuring you have the appropriate vocabulary, tone, and style for any occasion.

Pricing
Annual: $8.33/mo
Semi-Annual: $13.33/mo
Monthly: $19.95/mo
8. Ink for All: Well-Designed UI with Paraphrasing, AI Writer, and SEO
Ink for All is AI-assisted writing software that allows you to create content quickly and easily. It functions as both a text editor with several writing styles and a browser extension, making it simple and convenient to use. Ink for All democratizes the content marketing process by offering writing assistance tools that enable anyone to create high-performing content.
Inkforall
Google and other platforms are cracking down hard on AI content. We can detect it. Finally, there's an all-in-one AI Content Platform that puts safety first.
Starter: $8.80/mo
Pro SEO: $44/mo
Team SEO Unlimited: $177/mo
9. Article Forge: Industry-Specific Writing
Article Forge is an ai article-writing software that can help you write articles faster by automatically generating content for a specific topic or niche and giving unique writing suggestions. This ai writing software has been used by AI-assisted writing tools and companies like the BBC, Forbes, and The New York Times to create articles on various topics.
Article Forge
Article Forge Uses AI To Write Entire Articles With The Same Quality As A Human For A Fraction Of The Cost.

Standard: $27/month – 250,000 words/mo
Unlimited: $57/month- unlimited words
10. Copysmith: Copywriting for eCommerce
Copysmith is the perfect assistant for anyone who wants to create content for their blog or website. It generates high-quality, original content quickly and easily, and also makes it easy to share and promote your existing content.
Copysmith
Copysmith's AI content generator makes product description writing fast, easy and fun – are you ready for your mind to be blown?

Starter: $19/month
Professional: $59/month
Teams: $118/month for 2 users
11. Grammarly: Best Grammar Assistant
Grammarly is an AI-assisted writing tool that improves your content in more ways than one. Not only does it focus on grammar, but also the tone and style of your writing. This makes sure that what you're putting out there resonates with your target audience.
Grammarly
Compose bold, clear, mistake-free writing with Grammarly's new AI-powered desktop Windows app.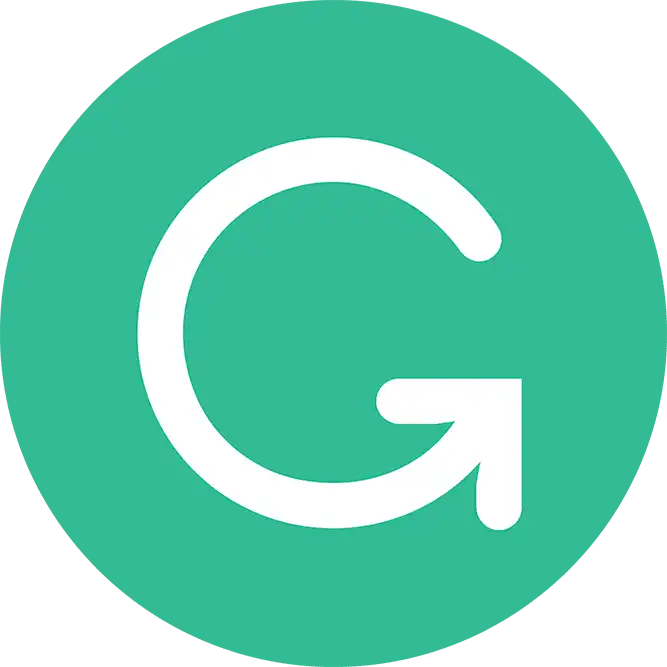 Pricing
Free
Premium (for individuals): $12.00/month
Business (for teams): $12.50/month
12. Frase: best ai writing software
Frase is an AI-assisted writing tool that significantly helps with long-form writing projects. It has an array of features that makes it ideal for content creators.
Frase
Frase AI helps you research, write, and optimize high-quality SEO content in minutes instead of hours.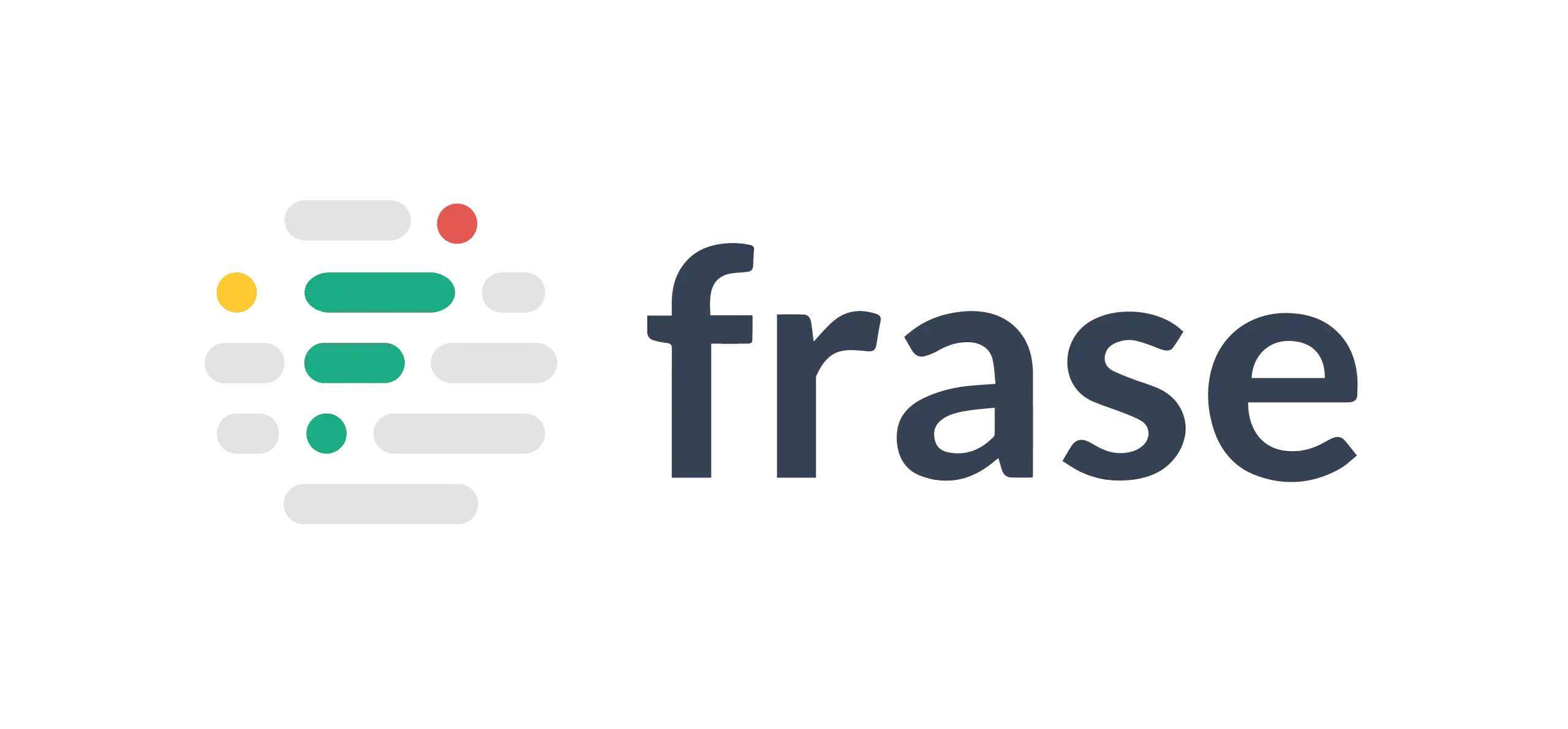 Basic: $44.99/mo
Team: $114.99/mo
13. Peppertype: Virtual Content Assistant
Peppertype is an AI writing software that uses machine learning to understand what the user wants and provides relevant responses.
Peppertype.ai
Your virtual content assistant generates content that converts in seconds.
Starter Plan: $25 per month
Growth Plan: $165 per month
14. AI Writer: Content Generation Platform
AI Writer is an AI-assisted writing software that automatically generates content ideas at scale for bloggers and other content creators.
If you're looking for a content generation platform that is accurate and uses state-of-the-art AI writing models, look no further than [Name of Platform]. Not only will it provide you with high-quality and relevant content, but it will also match your target audience's needs.
Pricing
Basic: $29 per month
Standard Plan: $59 per month
Power Plan: $375 per month
15. Closers Copy: Proprietary Copywriting Machine Learning Model
Closers Copy is an AI-assisted writing software that takes a different approach than many of its competitors by not using GPT-3. Closer'sCopy uses machine learning models that are trained to write marketing copy, providing you with content that sells your products and services without any restrictions on what can be said or written.
Pricing
Power: $49.99/mo
Superpower: $79.99/mo
Superpower Squad: $99.99/mo
16. Wordtune: Simple Tool for Paraphrasing
Those who write online should definitely consider Wordtune, as it offers a browser extension and long-form document editor to help you write more compelling copy. It's perfect for those who want to self-edit and improve their writing skills. Plus, since it integrates with a number of different tools, it's extremely versatile.
Pricing
Free plan
Premium plan $9.99/month
17. Neural Text: Free Tool for Copywriting
Neural Text is a machine learning platform that can automatically generate text. It has been used in different industries such as healthcare, education, and marketing. The platform has also been used by journalists to create articles with the help of AI. If you're looking for an AI essay writer free tool, this might be worth checking out.
Pricing
Free: $0
Starter: $49/mo for freelancers or solopreneurs.
Pro: $119/mo for larger teams and established companies.
18. TextSpark: Best for Novelists
TextSpark is writing software that helps you come up with creative and original ideas and generate content ideas for blog content. It does this by being playful and having a personality, rather than being an adversary.
Pricing
Premium Tier – $9.99/mo – 5,000 AI Words per month
Professional Tier – $14.99/mo – 10,000 AI Words per month
Unlimited Tier – $24.99/mo – Unlimited AI Words per month
19. AdZis: eCommerce Content Generation
AdZis is an e-commerce content engine that's created specifically for store owners. This tool won't do you any good if you don't have an e-commerce store. Content marketers use this tool to produce ai generated content by creating long-form content with other tools such as grammar checker to monitor your grammar mistakes, plagiarism checker, content creation workflow, user interface, and seo optimized content.
Pricing
Free plan
Starter: $9/mo
Intermediate: $49/mo
Professional: $99/mo
20. Sudowrite: ai writing tool
Sudowrite is an AI content generator that not only helps you write content but also edits your existing material. If you find yourself coming up short on words, it provides brainstorming ideas. One of the best things about Sudowrite is how user-friendly it is and gives access to all the features and multiple languages – give it a try and see for yourself.
21. Hyperwrite ai: ai writing software
The Hyperwrite.ai extension for Chrome is a FREE way to make writing easier and faster by giving you suggestions of what to write as you type. It functions similarly to Gmail's automatic email suggestion feature but can be used for anything you need to write.
Conclusion
Finding the right AI writing tool for you will depend on what your needs and goals are. Do some research and see if any of these top 21 AI-assisted writing generators could help improve your content creation process. Whatever tool you choose, it's important to keep in mind that AI should be used as a supplement, not a replacement, for human writers.
FAQ
1. Can AI writing tools replace human writers?
AI writing tools can assist with the writing process, but they should not completely replace human writers. AI algorithms cannot provide the same level of creativity and emotional intelligence as a human writer can.
2. How much do these AI writing tools cost?
Pricing varies among the different tools, ranging from free plans to monthly subscriptions that can cost up to $99/mo.
3. Do these AI writing tools work for all industries and niches?
No, some AI writing tools may be more specialized for certain industries or niches such as e-commerce or novelists. It's important to research and find the tool that best fits your needs.