Last Updated on September 26, 2023
WordPress Plugins are a hot topic when it comes to WordPress. WordPress is an open-source platform, and Plugins help you customize your website according to your needs. Many WordPress plugins are available in Premium, free, Open Source, and Developer's worlds. Choosing the best WordPress plugins are a challenging task. In this post, I have compiled a list of the best 21 WordPress plugins which can do wonders for your blog.
WPForms is a plugin that lets you create forms easily and quickly. WPForms is an essential plugin for any WordPress website. It has everything you need to create, customize, and embed beautiful contact forms on your website. WPForms has five pre-built form templates, which can be modified through the WordPress Customizer. You can also use the Form XML Editor to create any form with unlimited inputs, checkboxes, radio buttons, etc.
Basic: $49.50
Plus: $99.50
Pro: $199.50
Elite: $299.50
WP Rocket is a popular caching plugin for WordPress plugins. It uses multiple techniques to speed up your site, including server-side cache, browser caching, and CDN support. It can help you make your site faster and more secure and includes many optimization features. The best part about this plugin is its user-friendly interface. It's straightforward to use, even for newbies. In addition, many different settings allow you to customize the plugin to fit your needs. WP Rocket has an excellent support team offering email and live chat support.
Singe: $59/year
Plus: $119/year
Infinite: $299/year
Wp-rocket
WP Rocket is much more than just a WordPress caching plugin. It's the most powerful solution to boost your loading time, improve your PageSpeed performance score, and optimize your Core Web Vitals.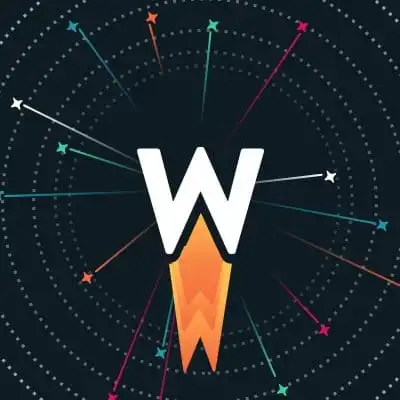 WooCommerce is the most popular wordpress plugins. It's easy to install and lets you set up an online shop in minutes. With WooCommerce, you can sell physical products and digital downloads. You can even sell subscriptions and memberships. The free plugin version of WooCommerce is perfect for small to medium-sized businesses and websites. If you want to sell more than just digital downloads, then the premium version of WooCommerce is for you. It has more features, such as a built-in payment gateway system that supports all major credit cards and PayPal. WooCommerce is one of the open-source wordpress plugins for WordPress that allows you to sell anything online with WordPress plugins.
Pricing
WooCommerce costs $19.92 per month.
Yoast SEO is the most popular plugin for WordPress plugins on the web and for good reason. It's easy to use, has many features, and works well with almost any WordPress plugins theme. Yoast SEO is also very customizable. Whether you want to optimize your content for search engines or focus on your readers, Yoast has you covered. Yoast SEO handles all the technical optimization, but you have complete control over how your content looks. This makes it ideal for bloggers who want to create great content and optimize it simultaneously.
Pricing
Yoast SEO costs $99 per year.
SeedProd is the best WordPress plugins and theme company to help you grow your business. They have 100+ products on the market, including the best WordPress plugins themes, best wordpress plugins, and marketing tools for small businesses. The SeedProd team is committed to creating high-quality products with beautiful designs and great functionality. They listen to customers' feedback and use it to improve products constantly.
Pricing
Basic: $31.60/year
Plus: $79.60/year
Pro: $159.60/year
Elite: $239.60/year
PushEngage is a WordPress plugins that allows you to send notifications to your website visitors. Notices can be sent directly from the WordPress dashboard of your WordPress plugins site. It is an easy-to-use and powerful tool for marketing and sales, allowing you to send targeted notifications based on user actions, such as viewing a product or visiting a specific page. You can also use PushEngage for marketing automation, sending automatic messages based on the content of your website or blog.
Pricing
Business: $9.00 per month.
Premium: $29.00 per month.
MonsterInsights is the best all-in-one plugin for WordPress plugins. It provides everything you need to know about your site's visitors and their behavior. MonsterInsights helps you track and analyze your website's traffic and gives you insights into how people interact with your site. This can help you decide what content to publish and how to promote it effectively. MonsterInsights offers a wide range of features that will help you get more value from your existing web analytics tools like Google Analytics and HubSpot by integrating them with MonsterInsights. The plugin also allows you to use these services' powerful features without worrying about configuring them yourself.
Pricing
Plus: $99.50
Pro: $199.50
Agency: $399.50
Constant Contact
Constant Contact is a WordPress plugins that allows you to add a contact form to your website. It is one of WordPress's most popular contact form plugins and has over 1 million installs. The plugin also comes with other features like automated email marketing and analytics. It supports unlimited forms and unlimited emails, so you can send any number of emails to anyone who fills in your state. You can use it to get feedback from your customers or leads or keep them up-to-date on what's happening at your business.
Pricing
Lite: $12/month
Standard: $35/month
Premium: $80/month
All-in-One SEO is the best SEO plugin for WordPress plugins. It's a complete SEO solution that provides you with everything you need to optimize your website for search engines. All-in-One SEO is a powerful, professional, and easy-to-use tool to help you optimize your website for search engines. It allows you to easily add and edit your meta tags, titles, and descriptions, insert Google authorship, generate XML sitemaps, and analyze your site's link popularity. All-in-One SEO can also be used as an all-in-one WordPress plugins. It has been designed to help you save time by automating tedious tasks such as generating meta tags or updating your social media profiles.
Pricing
Basic: $49.60/year
Plus: $99.60/year
Pro: $199.60/year
Elite: $299.60/year
WordFence Security is a great security plugin for WordPress. It's a free wordpress plugin and easy to install, but it has some advanced features that others don't have. WordFence Security protects your website against malware, spam, brute force attacks, and other forms of attack. It also helps prevent your site from being hacked by checking for known vulnerabilities and exploits. It scans your site for malware, blacklists bad sites trying to hack you, checks for vulnerabilities and exploits in your plugins or themes, checks for weak passwords, and much more. You can even configure it to clean up hacked sites automatically.
Pricing
Free
Premium: $119/year
Care: $490/year
Response: $950/year
Disqus is one of the best comment management plugins for WordPress plugins. It allows you to manage comments on your website and provides analytics to see how many people are leaving comments on each post. Disqus also offers social networking features so you can connect with others who have used it on their sites. Disqus makes it easy to add comments to your website, and the interface is straightforward to use. There are also several options for customizing the appearance of your comments, including various themes and fonts. Disqus also has a mobile version for smartphones and tablets, allowing users to view your website from their mobile devices.
Pricing
Basic: $0
Plus: $12/month
Pro: $115/month
Business: Custom pricing
Wassup Real-Time Analytics is a real-time analytics plugin for WordPress plugins. It is one of WordPress's best real-time analytics plugins that provides you with the most advanced real-time analytics features. With this plugin, you can track visitors' behavior on your site in real-time and get insights about their activities. Wassup Real-Time Analytics offers many features, such as visitor tracking, page tracking, heat map, funnels, and many more.
Pricing
Contact Wassup Real-Time Analytics for pricing details.
WP-Touch is a WordPress plugins that allows you to create mobile-friendly versions of your posts and pages. The plugin can be configured to create mobile-friendly versions of posts and pages automatically, or the user can use it manually. It's easy to use and works with any theme. The plugin also features an in-built slider for displaying ads, videos or images, social icons, and more.
Pricing
Go Pro: $79/year
Business/Mobilestone: $189/year
Developer: $259/year
Enterprise: $359/year
Jetpack is an all-in-one plugin for WordPress plugins. It includes stats, SEO, security, and more to help you manage your site. Jetpack is a plugin that can be installed on any WordPress site. The plugin provides many great features like social networking, traffic analytics, and security. You can also install additional modules to extend the functionality of the plugin. Jetpack is designed to be used on any WordPress site. It's one of the most popular plugins in the world, so many people would love to see it on their sites.
Pricing
Starter: ₱150.95 per month for the first year, billed yearly
Security: ₱378.95 per month for the first year, billed yearly
Complete: ₱945 per month for the first year, billed yearly
Akismet is one of the most popular and widely used anti-spam plugins for WordPress. It's free and can help you to fight spam on your blog. Akismet filters out annoying comments and trackbacks by automatically detecting comment and trackback spam and spammy links within your site's content.
Pricing
Pro: $472.50/month
Business: $2,362/month
Enterprise: Custom pricing
Really Simple SSL is a WordPress plugin that makes it easy to serve your site over HTTPS. No need to install software or pay for an SSL certificate. You can configure it in a few clicks and be up and running in seconds. Really Simple SSL works with any web host and requires no technical knowledge or assistance from your web host. It's 100% compatible with all major browsers and devices, including mobile phones and tablets.
Pricing
Personal: $39
Professional: $99
Agency: $199
W3 Total Cache is a WordPress plugin that improves the speed of your website. It's the most popular caching plugin for WordPress, and it's used on hundreds of thousands of websites worldwide. W3 Total Cache can cache all files (HTML, CSS, JS) on your site, including static assets like pictures and videos. This results in a much faster website with improved SEO. It increases your site's performance by caching pages and serving them faster to visitors. The plugin has advanced features like preloading, purging, browser caching, and more.
Pricing
W3 Total Cache costs $99/site.
Optimize your WordPress site and boost conversions with OptinMonster, the best WordPress plugin for email list building and marketing. OptinMonster is a suite of tools that will help you build better lists, create better popups, and capture more leads from your website. Building an email list is the most critical task on your to-do list. It's the most direct way to build relationships with your customers and get them to return to your website repeatedly. OptinMonster makes it easy to grow your email list with exit intent popups, slide-ins, scroll boxes, lead magnets, or other content upgrades. You can even use OptinMonster's drag-and-drop builder to create custom templates in minutes!
Pricing
Basic: $9month
Plus: $19/month
Pro: $29/month
Growth: $49/month
Pretty Links is a great WordPress plugin that allows you to create short links that can be used on any website, blog, or social media. Pretty Links makes it easy to create short links and track clicks. You can also redirect your quick links or use them as affiliate links. Pretty Links is the best way to shorten URLs and track clicks.
Pricing
Beginner: $99.50/year
Marketer: $149.50/year
Super Affiliate: $199.50/year
MemberPress is a powerful membership plugin for WordPress that allows you to easily create and manage membership sites, build recurring subscription business models and integrate with third-party payment processors. MemberPress is the best WordPress membership plugin because it is easy to use yet highly flexible and extendable.
Pricing
Basic: $179.50/year
Plus: $299.50/year
Pro: $399.50/year
Duplicator is a popular wordpress plugin that allows you to duplicate your site with all its content, plugins, and settings. Duplicator enables you to create an exact copy of your website that you can use for testing purposes or other uses. Duplicator's easy-to-use interface allows users to manage their duplicated wordpress sites easily.
Pricing
Basic: $49.50/year
Plus: $99.50/year
Pro: $199.50/year
Elite: $299.50/year
Conclusion
We have compiled your top 21 WordPress plugins, keep in mind that this list is not ranked; the order of presentation does not matter. Each plugin has a short description, and we have provided links for you to learn more about each plugin and try them out for yourself. This list is meant to help you to find the best plugins and build up your website as needed. If you need are in interest with benefits of a website builder for your site, we also have an article for you. Visit our blog and get to know it's benefits.
FAQs
How to install a WordPress plugin?
Installing plugins in WordPress is accessible by simply clicking on the 'Plugins' tab at the top of your admin panel and then searching for the one you want. Once you have found what you are looking for, click 'Install Now' and follow the instructions on the screen. The wizard will lead you through the plugin installation and ask if you want to activate it immediately or later. The WordPress Plugin Directory is the official directory of free versions and premium WordPress plugins.
How often do you update your plugins?
The answer to this question depends on what type of website you are running. For example, if it's a blog or news site with only one or two authors and no eCommerce store, you probably don't need to update your plugins as often. But if your site is a wordpress ecommerce plugin with hundreds of products, you should update your plugins more frequently. The top wordpress ecommerce plugins are the most popular ecommerce solutions for WordPress. I recommend updating plugins every 2-3 months. This will ensure that you have the latest security and bug fixes and any new features that have been added.
What is the best way to determine if a plugin is secure?
There are many ways to determine if a plugin is secure. One of the best ways is to look at its reviews. If the plugin has a lot of bad reviews and only a few good ones, it is probably not worth installing. Another way is to look at the number of downloads the plugin has had. The more downloads it has, the more likely it is to be secure and reliable. The best way to determine if a plugin is protected is by doing your research on the company that created it. They would be an excellent choice if they have been around for a long time and have produced other popular plugins.