Last Updated on September 13, 2023
If you are a beginner in data science, you will find this article very useful. In this article, I will list some of the best data science tools available in 2023.
What is Data Science Tools?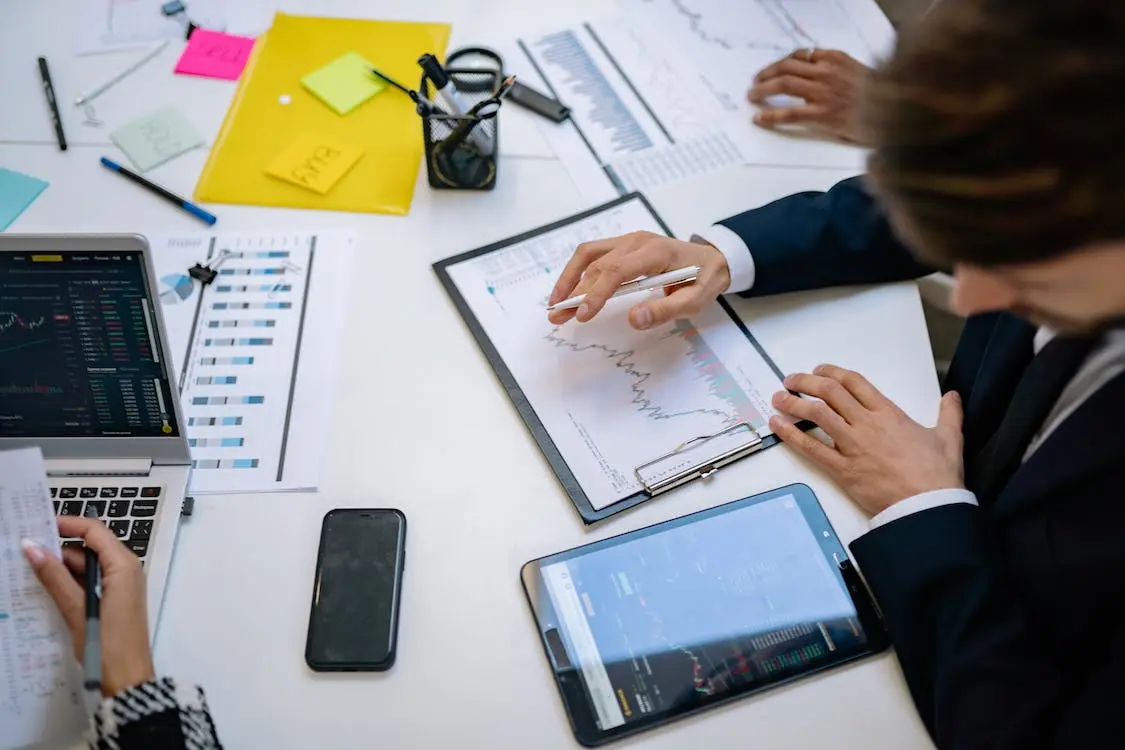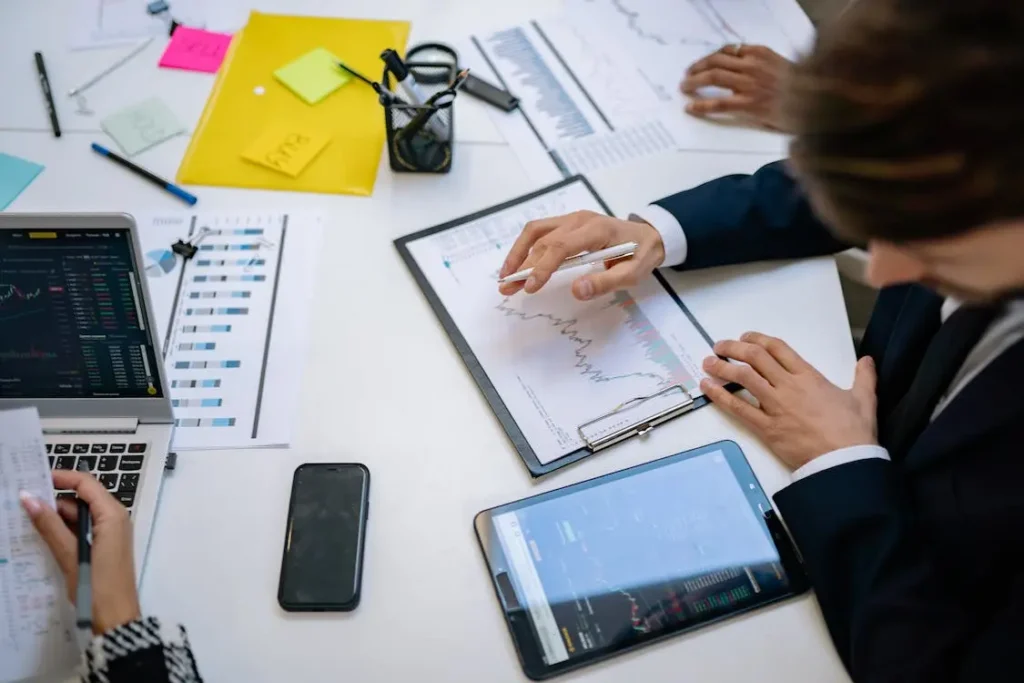 Data science tools and software tools are used to analyze data. Data science uses data to find patterns, predict behaviors, and discover insights. The process of data analysis is usually conducted using a variety of software tools. These tools can range from simple spreadsheets and charts to complex modeling software.
Many different types of data science tools can be used data science tools for different purposes. The tool you use will depend on what kind of analysis you need to perform, how much time you have to devote, and what kind of experience you have with it. Data points are often used to describe the results of experiments and surveys.
Data scientists use data science tools to collect, store, analyze, and visualize data. Data is the fuel that powers data science. You use the raw material to build your models and make predictions. Data security is the protection of data from unauthorized access or use.
Data science tools are a great way to get started in the field. If you're looking for a way to analyze data or just want to learn more about it, these tools will be helpful for you.
23 Best Data Science Tools: Cost and Price Plans
Several tools are used in data science projects. Some of them are open source and free, while others may not be free. The following are some of the most popular tools used by data scientists:
MATLAB is a programming language used for technical computing. It integrates computation, data visualization tools, and programming in an easy-to-use environment where problems and solutions are expressed in familiar mathematical notation.
MATLAB can be used for both research and development purposes as well as for teaching purposes. It offers an array of built-in functions which can perform complex mathematical operations at the click of a button.
MATLAB is a data science tool used to analyze and visualize data. MATLAB is a programming language that is ideal for working with data. Data scientists use MATLAB to explore the vast amounts of data businesses generate daily. They can use the software to visualize their findings through charts and graphs, which makes it easier for non-technical users to understand their results.
PRICING
MATLAB costs individual licenses $940 per year.
ggplot2 is one of them; it is an R library that allows you to create beautiful graphs to present your data. It's a potent tool that can be used in many different ways.
The ggplot2 library is based on the grammar of graphics concept, which describes the relationship between data and its representation in a chart or graph.
ggplot2 can create different graphs, such as line plots, bar graphs, scatter plots, etc.
ggplot2 is an excellent tool for data science because it allows you to produce high-quality visualizations very quickly.
PRICING
Contact ggplot2 for pricing details.
Apache Spark is a fast and general engine for large-scale data processing. It can handle diverse workloads, including interactive queries and machine learning. t provides high-level APIs in Java, Scala, Python, and R and an optimized engine that supports general execution graphs.
Apache Spark is used in data science for tasks like ETL (extract-transform-load), data analysis, and machine learning. Spark has many features that make it unique among other tools in the data science space. Spark can be used to perform interactive tools for data analysis of data using the shell provided by the Spark core package.
PRICING
Contact Apache Spark for pricing details.
Jupyter is the most widely used data open-source tool for developing and presenting data science projects. It's a web application that enables you to create interactive documents and presentations, called notebooks.
Jupyter notebooks are based on Python programming and include code, text, equations, and visualizations. The notebooks can be viewed in your browser or downloaded as HTML files. You can also share them with others by uploading them to a cloud service such as Dropbox or Google Drive.
Jupyter notebooks are often used for data science but can also be used for other types of programming.
PRICING
Contact Jupyter for pricing details.
Matplotlib is one of the most popular Python libraries for plotting graphs and figures. It allows you to create basic plots and customize them however you want.
Matplotlib is the most popular Python library for data visualization and scientific computing. Matplotlib is the most common data science tool for Python, and it's also used in many other languages.
PRICING
Contact Matplotlib for pricing details.
NLTK is an open-source library for natural language processing (NLP). It provides a set of libraries that can be used to create applications that perform tasks involving human language.
NLTK Data Science Toolkit is one such tool that can be used throughout data science. NLTK Data Science Toolkit is a Python-based platform for natural language processing (NLP) and text analytics. It provides a set of useful libraries for common tasks. These libraries can be used as standalone programs or combined for complex NLP tasks such as sentiment analysis or machine translation.
PRICING
Contact NLTK for pricing details.
The TensorFlow data science library is a powerful tool for data science. It allows you to build and train deep learning models, as well as run general computations on your data.
TensorFlow has many different applications in the industry, including building and training machine learning models. It's used by companies like Google and Facebook, who use it to power their products and services.
PRICING
Contact TensorFlow for pricing details.
BigML is a cloud-based machine learning platform that provides data management, data analytics, and predictions. BigML can handle unstructured data, such as images and text, and structured data. The BigML API allows developers to access the functionality of BigML through the use of REST calls and web service calls.
BigML provides a suite of tools for data science, including data preparation, visualization, and model building. It also features an intuitive interface that enables users to easily create models using their data or public datasets on the internet.
PRICING
Contact BigML for custom pricing.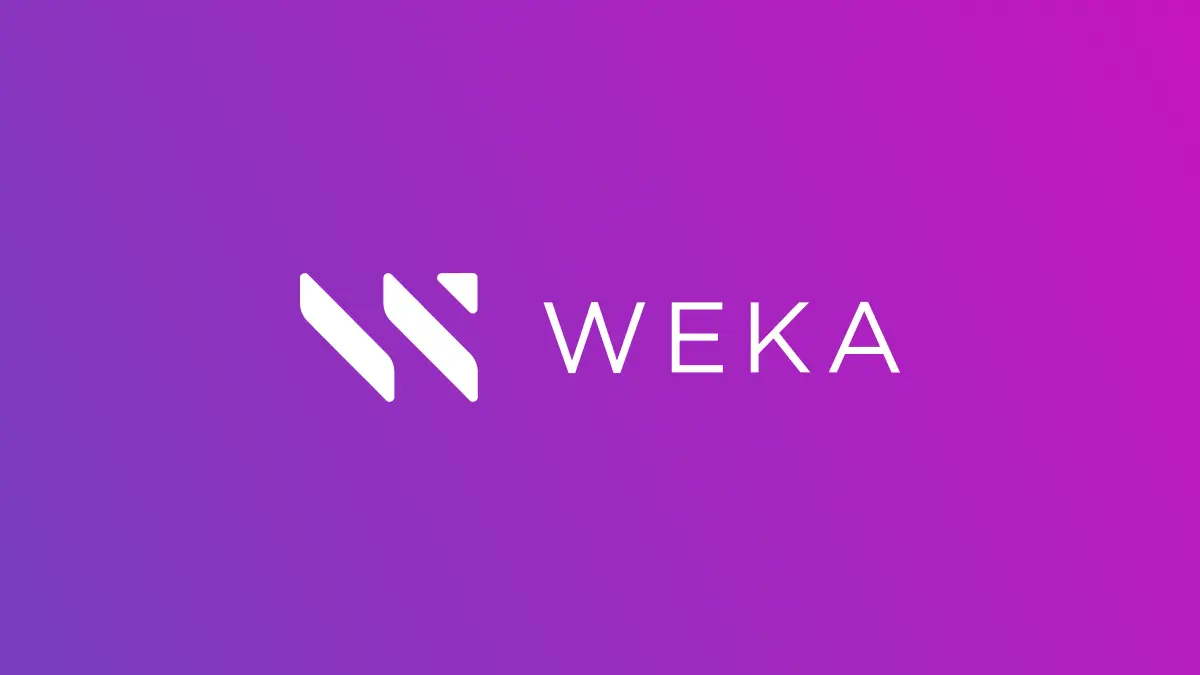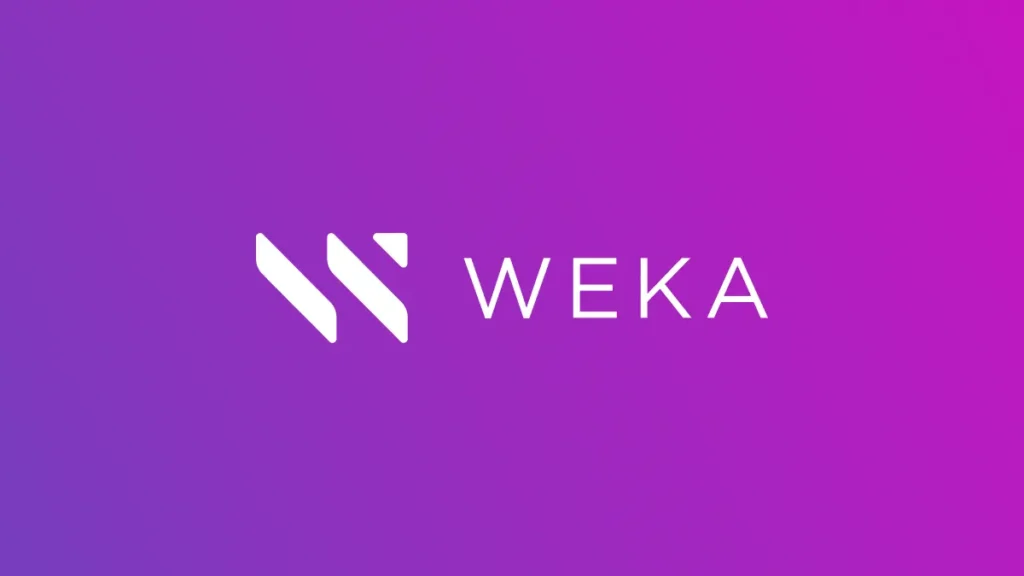 Weka is an open-source software suite for data mining, machine learning, and data analysis that is written in Java. It contains tools for data pre-processing, classification, regression, clustering, association rules, and visualization. The Weka environment is a collection of general-purpose algorithms that can be applied to a wide range of statistical and learning tasks.
The Weka data science tool is a collection of machine learning algorithms for Java and other JVM languages. It has been around and is one of the most popular and widely used toolkits in the world.
PRICING
Contact Weka for pricing details.
Tableau is one of the most popular analytical tools business users and analysts use. The tool makes it easy to create interactive dashboards with drag-and-drop functionality, allowing users to visualize their business data in several ways.
Tableau data science is a highly visual tool that helps you analyze your data in seconds. It is used by anyone who needs to find answers to their questions about their business, customers, and products.
Data analysis software makes it easy for non-technical users to explore, visualize and share information from different data sources. The best data analysis tools provide an agile environment for collaboration between data scientists and non-technical users in your organization.
PRICING
Tableau Creator costs $70/user/month.
Scikit Learn is one of the most popular Python libraries for machine learning. It is used for solving various types of problems related to machine learning. You can use multiple data algorithms developed by other researchers with ease in your code using this library. The output from SciKit-Learn is easy to interpret and understand, which makes it even more helpful for beginners in the data science or machine learning domain.
Scikit Learn provides a variety of supervised and unsupervised learning algorithms that can be used to analyze, transform data, and predict datasets.
PRICING
Contact Scikit Learn for pricing details.
Minitab software is a data analysis software that helps users to analyze and visualize data. It comes with hundreds of statistical tools and charts, which can be used for a variety of purposes. The latest version of this software also has some in-built machine learning algorithms, which can be used for predictive analysis.
Minitab Data Science tool has been designed to help data scientists and analysts who want to understand their data better. The tool offers an interactive environment for exploring, analyzing, and visualizing the data. Minitab Data Science tool also allows you to create custom formulas and apply them to your dataset.
PRICING
Contact Minitab for pricing details.
D3.js (or just d3) is a JavaScript library for manipulating documents based on data. Using JavaScript, it can be used to build interactive web graphics such as charts, maps, and graphs on any website or web application.
D3.js is one of the most popular visualization libraries out there. It's based on HTML, CSS, and SVG, which makes it extremely easy to create interactive visualizations for your data. D3 allows you to create charts and graphs for free (or a small fee). You can also use D3 to create interactive maps and tree visualizations. It aids in creating and formatting interactive visualizations of data science outputs in web browsers.
PRICING
Contact D3.js for pricing details.
QlikView is a business intelligence platform that provides self-service data exploration and visualization, predictive analytics, and a host of other features. The software lets users explore their data quickly, identify trends, and make informed decisions.
QlikView is often used for visualizing big data sets because it can handle millions of rows of information at once. It also makes it easy to combine data from multiple sources into one view to see all your info in one place. The platform includes advanced analytics capabilities such as forecasting, clustering, and regression analysis.
QlikView is one of the most influential and flexible tools for data science — its ability to blend different data types allows you to uncover insights faster than any other tool. QlikView Data Science provides a wide range of visualization options that make it easy to express your data visually. You can select from several chart types, including bar charts, line graphs, and pie charts. The chart types include interactive features such as drill-down capabilities and filters for filtering results according to specific criteria.
PRICING
Qlik Sense: $30/month
Qlik Sense Enterprise Saas: Custom pricing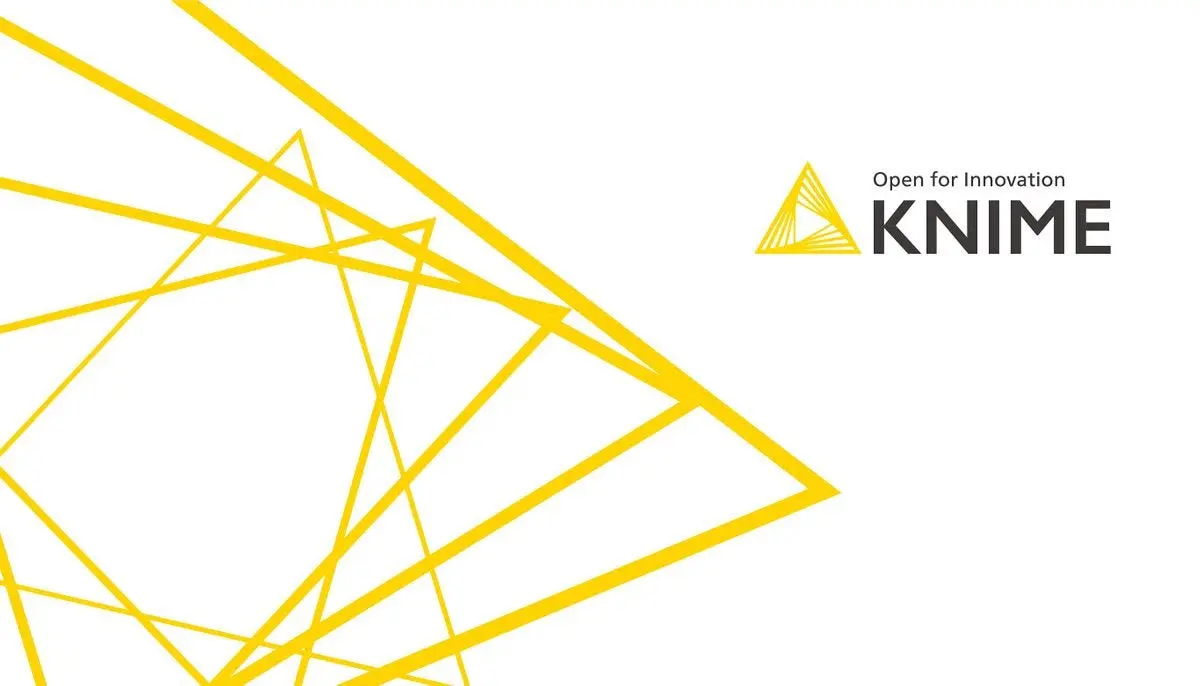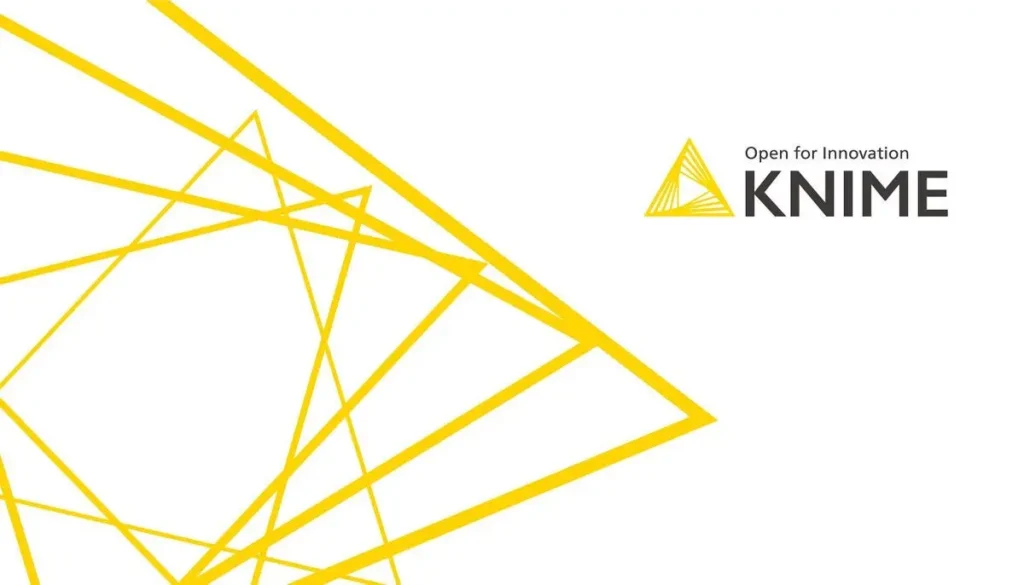 KNIME is the leading open-source data platform for data science. It provides a large data set collection of high-quality algorithms and visualizations to analyze, explore, model, and communicate complex data.
KNIME lets you quickly prepare, process, visualize, and analyze data. You can choose from various modules to create a customized workflow that fits your needs. The modular design and intuitive user interface make KNIME easy to learn for beginners but powerful enough for advanced users and enterprise developers.
PRICING
Contact KNIME for pricing details.
RapidMiner is a popular data science software that is a comprehensive, integrated environment for top data science applications. It provides a set of integrated tools that allow users to turn raw data into meaningful information and knowledge.
RapidMiner is a tool for business users, data scientists, and engineers to work with real-time data. RapidMiner is a powerful environment for data preparation, analysis, and predictive modeling.
PRICING
Contact Rapidminer for custom pricing.
Apache Hadoop is a data science tool used for analyzing large amounts and performing data. It is an open-source software framework that supports data-intensive distributed applications. The basic idea behind Apache Hadoop is that it stores large volumes of data on multiple commodity servers to keep costs down, and then provides services to analyze the stored data in parallel on those same commodity servers. This allows for much more scalable processing than was previously possible.
PRICING
Contact Apache Hadoop for pricing details,
Excel is the most widely used analytical tool in the world. With it, you can perform various data science operations with large amounts of structured and unstructured data.
Excel data science tools are some of the most effective tools available to analyze and make sense of data. These tools are designed to help you perform various tasks related to data analysis, such as cleaning up messy data, discovering hidden patterns, visualizing charts and graphs, etc. Excel is one of the most popular software programs businesses and individuals use for managing their finances, creating reports, etc.
PRICING
Microsoft 365 Business Basic: $3.00 user/month
Microsoft 365 Business Standard: $10.00 user/month
Microsoft 365 Business Premium: $22.00 user/month
Microsoft 365 Apps for Business: $8.25 user/month
Microsoft Power BI is one of the most powerful tools for creating powerful visualizations, dashboards, and reports. It's easy to use, and it's free to get started.
Microsoft Power BI data science is a platform that enables you to create, visualize, and share insights from your data. You can use Power BI data science to build interactive dashboards and reports, perform ad-hoc analysis, and share insights with others.
Microsoft Power BI data science has built-in tools to help you analyze your data.
PRICING
Power BI Pro: $10/user/month
Power BI Premium: $20/user/month
Apache Flink is a framework for parallel and distributed data processing. It has its own programming model, API, and runtime system.
Apache Flink Data Science is a library that makes it easy to use Apache Flink to write data science applications. It provides a set of APIs and algorithms for common data science tasks such as feature selection, model training, model evaluation, and more.
PRICING
Contact Apache Flink for custom pricing.
MongoDB Data Science is a free, open-source platform that enables you to analyze, visualize, and explore data in MongoDB. It also offers a unified interface for executing queries and visualizing results.
MongoDB is a popular choice for companies that need to store large volumes of data. MongoDB is also easy to use, which makes it a good choice for companies that want to keep their data but need more experience managing databases.
PRICING
Serverless: $0.10/million reads
Dedicated: $57/month
Shared: $0/month
SAS
SAS offers many data science tools to help you analyze, visualize, and share data. SAS data science is a powerful and comprehensive tool for analyzing and visualizing data. Business leaders, researchers, analysts, and more use SAS data science tools to perform complex data analysis tasks.
SAS is the world's most comprehensive analytics software for business intelligence and predictive analytics. SAS data science aims to provide an integrated set of tools that allow you to visualize your data, transform it into useful information, and gain new insights from past experiences. Data scientists use these tools to design experiments, verify results, build models, and improve processes.
PRICING
Contact SAS for pricing details.
The DataRobot platform is a suite of data science tools and software that allows users to create, test, and deploy machine learning models. The platform includes a wide range of features, including easy-to-use visualizations, powerful modeling and automation capabilities, as well as advanced management tools. DataRobot supports users in all stages of their machine-learning journey, from data exploration to model deployment.
DataRobot is a complete automation platform for predictive analytics. It uses artificial intelligence (AI) to automate the entire process of data science – from data preparation to model deployment.
PRICING
Contact DataRobot for custom pricing.
Conclusion
With so many data science tools available today, picking just one can take time and effort. You must first figure out what you are most comfortable using, then find one within your budget. The list above includes some of the most popular tools and their prices to choose what suits you. Check out our blog for more information about other tools like eLearning platforms.
FAQs
What is Data Mining?
Data mining is the process of analyzing large amounts of data and finding patterns or trends that can be useful for making decisions or solving problems. Data mining can be done manually (using common sense) or automatically (using algorithms). It can also be done with human assistance using tools such as machine learning algorithms or artificial intelligence assistants.
What is machine learning?
Machine learning is an area of computer science that gives computers the ability to learn without being explicitly programmed. Machine learning algorithms build a model from input data, and then make predictions or decisions based on that model. The model is adjusted as more data becomes available.
What is data analysis?
Data analysis is the process of inspecting, cleaning, transforming, and modeling data with the goal of discovering useful information, suggesting conclusions, and supporting decision-making. Data analysis can be done by hand or by using software tools.