Last Updated on September 7, 2023
Are you ready to try out AI-generated text? This piece looks at two popular AI text generators, Inferkit vs Simplified. AI has given people who provide material and write new ways to write. We give you information to help you choose the best AI text creator.
Inferkit offers text creation that uses AI. People like its material and the ways they can customize it. If you're a fiction writer looking for ideas or a marketer looking for words or a keyword that sells, Inferkit can help you write this kind of content. Developers can easily use it and add it to their projects.
Simplified is an AI text maker that is known for how easy it is to use to generate text. Simplification might be the way to go if you want simple and easy-to-use. We'll talk about how to use the result, how easy it is, and how much it costs to give you a complete picture of this text generator.
We'll examine Inferkit and Simplified strengths, weaknesses, and how well they work. This piece will help you decide which AI text generator is best for improving your writing. Find out which AI-created text will be your best writing partner.
Next, we'll discuss the features, costs, user experiences, and differences between Inferkit and Simplified. Find your text-making AI!
What is an AI Text Generator?
AI text makers use AI to make text that looks like a person wrote it. These programs use large language models, such as GPT-2, GPT-3, or GPT-4 to help writers write essays, articles, and marketing material.
DeepAI's API for making text uses GPT-2 to turn words into text. It works with local files, URLs, and text. DeepAI has both "pay as you go" and "subscription" options.
The AI text generator on Toolbaz makes it easy to make as much AI-generated text as you want. People can use this program to write paragraphs by typing in topics or phrases and adjusting their level of intelligence and the most they can write. This program doesn't make information suitable for search engines, so users have to change it.
Writing tools also use AI, such as Jasper, Copy.ai, Inferkit, Sudowrite, Simplified AI, and Rytr. This means to use depends on the user's income and personal tastes. AI text generators help people be more busy and creative while saving time and effort. In the digital world, they are becoming more and more valuable.
Inferkit: AI Content Generator
Description of InferKit as an AI Text Generator
InferKit shows how AI can make the material. AI text maker InferKit is changing the way people make AI content. InferKit uses complex language models like natural language processing, and algorithms to create text that sounds like someone wrote it.
This gives users more ways to make the material. InferKit makes stories and commercial material for a wide range of audiences.
Features and Capabilities When You Use InferKit
Creativity and Thought-Provoking Content Generation
One of the best things about InferKit is that it can make creative material that makes you think. It uses a lot of neural network models.
It can come up with unique, engaging, and even surprising writing. InferKit is a handy AI tool for people who tell stories, write, or want to develop new ideas.
Web Application and API Integration Options
InferKit has an easy-to-use web app that anyone can use to make text-based content. This makes it easy for even people who could be more tech-savvy to use the power of this artificial intelligence.
But InferKit goes one step further by giving you choices for integrating with APIs. This means that developers can add InferKit's AI features to their software or apps, making it much more helpful than just as a web app.
Customizable Parameters for Guiding the AI's Output
Users can change several factors in InferKit to change what the AI comes up with. Users have much power over the final product, from how long the text is to how it sounds. This customization level ensures that the content created is very close to what the user wants or all the characters per line are connecting with each other.
Free Version and Subscription Plans for Different Usage Levels
InferKit has a free plan that lets people see what it can do and learn how it works. However, there are subscription plans like the $ 60 per month for more complicated jobs and frequent use like their. Because these plans are made to fit different wants and budgets, a wide range of people can use InferKit.
Pros of InferKit
Excel in Storytelling and Inspiring Creative Ideas
When it comes to making stories and coming up with ideas, InferKit's AI story generator shines. Its ability to tell different and creative stories makes it an excellent user tool. The material that is created can also be a source of inspiration, leading to new ideas and points of view.
Integration Options for Writers and Developers
Coders love the InferKit API. It links platforms and tools, which makes them easier to use. This could be useful for people who make material and use content management systems or writing apps.
Cons of InferKit
May Not be Suitable for Factual Information
InferKit is a great way to make creative material. There might be better tools for creating content that is accurate or full of facts. It works well for creative stories but might work better for specific information.
Inconsistent Accuracy and Struggles to Convey Emotions
InferKit has a lot of great tools, but it is only sometimes accurate. It might not make what was asked for. This AI can write like a person but has trouble understanding how people feel.
In short, InferKit is a text generator driven by AI and has several features. Even though it has problems, it could be used to make content. Users can get the most out of InferKit by knowing its pros and cons.
Simplified AI: Your Companion in Content Creation
Description of Simplified as an AI Text Generator
Simplified is a cutting-edge AI text generator that helps content writers get more done. It's more than just an AI writer; it's a one-stop shop for content marketing jobs like planning content and scheduling social media posts. It can write easy ads as well as long-form articles. It can help both individuals and companies.
Features and Capabilities of Simplified
AI-assisted writing on Simplified is like always having a virtual helper ready to help. This AI-powered tool not only makes content, but it also gives you ideas and tips on how to make your writing better. This function helps keep the content's quality while making the content faster and more effective.
Generate Instant Copies
With Simplified, it only takes a second to write ad copy, a social media post, generate content or a product description. The AI takes the information you give it and the situation around it to make exciting copies that fit your needs. This saves you a lot of time and work.
Collaborate with Your Team
Simplified makes it easier for teams to work well together. It lets groups of people create, edit, and plant material together. With sharing access and tools for working together, team members can add ideas, make changes, and finish content simultaneously.
Create Long Form Content
Writing long-form material like blogs, articles, or reports can be challenging. But with the long-form content option of Simplified, it's easy to make detailed content. The AI helps structure the material, make sure it makes sense, and keep the story interesting all the way through.
Pros of Simplified
Excellent User Experience that is Simple to Utilize
Simplified lives up to its name by having a simple, easy-to-use, and straightforward design. Its clean look and easy browsing make it easy for anyone, no matter how technical they are, to create content using AI content generator.
Excellent Social Media Scheduling Capabilities
Simplified is a good AI writer but is also great at scheduling social media posts. Social media posts can be planned, made, and scheduled from one site. This feature makes managing the information on your social media accounts easier and faster.
Cons of Simplified
The Presentations are Rather Basic and Need to be Polished
Simplified has many tools for making content, but it needs to be revised when it comes to making slideshows. The designs are simple and lack the finesse you might find in show tools made just for that. Suppose you want your presentation designs to look clean and professional. In that case, you may need to use other tools along with Simplified.
The writer is Not Superior to Chat GPT
Even though Simplified AI can write well, it may not be as advanced as other AI models like Chat GPT. The AI sometimes needs help meeting complex content needs. The text it makes may not always be as sophisticated and creative as what Chat GPT can offer.
Simplified is a flexible and easy-to-use tool that makes making content and handling social media easier. Even though it has some limits, its impressive features and easy-to-use interface make it a valuable tool for any content marketer. Users can use Simplified well for their content needs if they know what it can do and what it can't do.
Comparison and Summary
Both InferKit and Simplified have found their places in the growing field of AI text producers. These platforms have their strengths and offer different features and functions. Let's compare sides to help you choose the right tool.
Simplified
All your graphics design, video editing, AI writing, social media management, apps & more - in one place.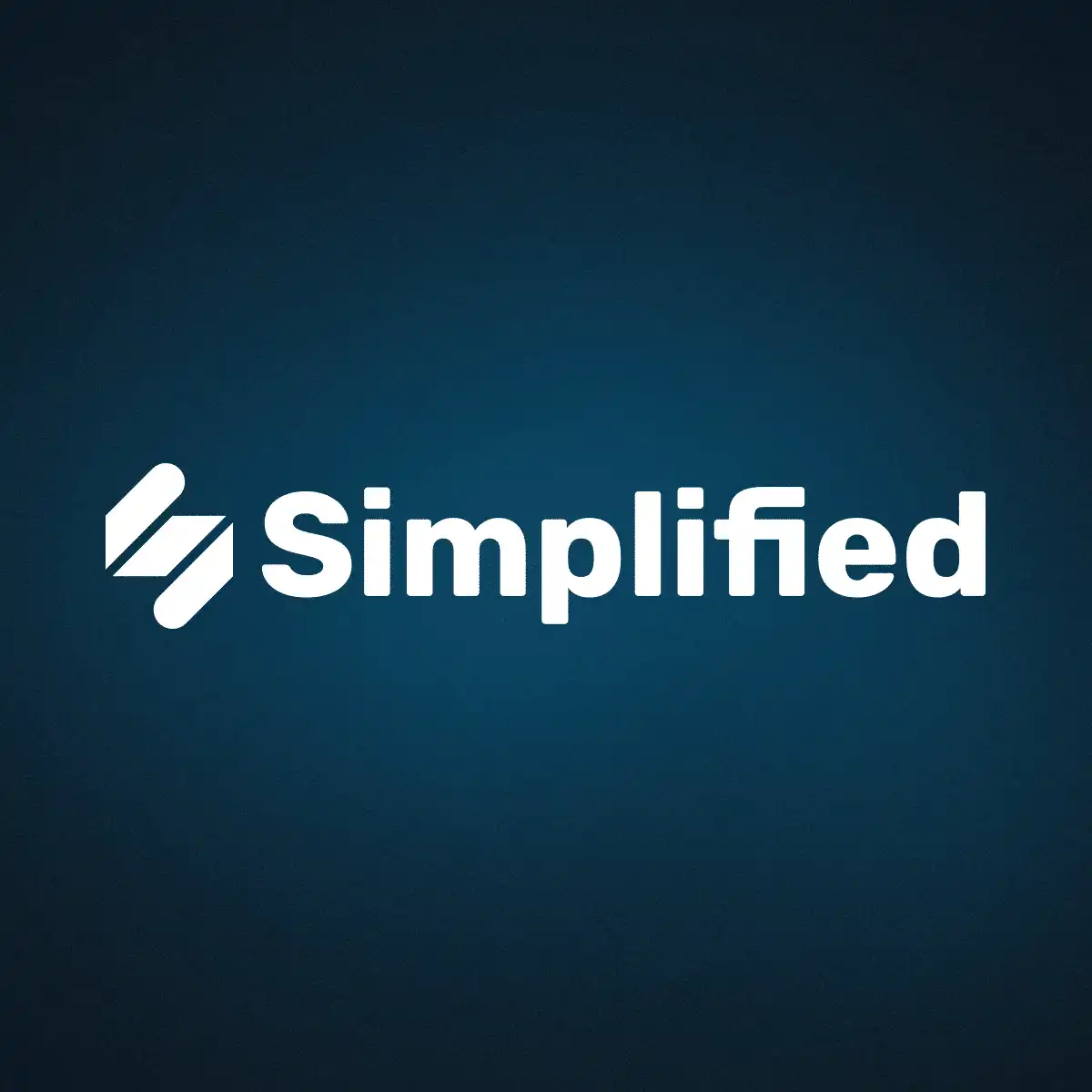 Side-by-Side Comparison of InferKit vs Simplified
The highlight of Their Respective Pros and Cons
InferKit writes stories that make you think. It's easy for developers to use, and customers can direct the AI. It needs help with both a lot of information and slight feelings.
Simplified, on the other hand, makes it easier for people to plan their social media posts. It makes working as a team easier, copying quickly, and writing long-form material. It might not be as good as Chat GPT at making text or slides with a lot of detail.
Analyze their Strengths and Weaknesses in Different Areas
The main strength of InferKit is how creative it is. Its neural networks are good at generating different and interesting stories, which can help writers and content creators. On the other hand, it doesn't always get things right or show feelings well.
Simplified offers a complete package with tools for setting up social media posts and working together. Its AI writing tool makes it easier to make content, but sometimes the quality of its content could be better.
Evaluation of Which AI Text Generator Is Better
Summarize the Comparison to Help Readers Make an Informed Decision
Which one you use depends on your wants. Suppose you want to make creative material based on a story and value developer connections. In that case, InferKit may be the best choice. Simplified lets you schedule social media posts, work with others, and have an easy-to-use layout.
Creativity and Content Generation Capabilities
Due to its sophisticated language models, InferKit has a slight edge regarding creativity and content that makes you think. Simplified, on the other hand, makes up for this by giving you a more comprehensive range of tools for creating content, such as the ability to generate or create copy instantly and support for long-form content.
Customization Options
Both InferKit and Simplified have choices for customization. Still, InferKit gives you more control over the AI's output, such as how long the text is and how it sounds. The customization choices for Simplified are more about the type and layout of the content being made.
Integration Possibilities
Both platforms have choices for integration, but InferKit stands out because it has more advanced API integration. This makes it a more flexible tool for developers who want to add AI text generation tool to their software or apps.
Accuracy and Emotional Expression
Both platforms can do a better job of being accurate and showing how they feel. InferKit sometimes gets things right, and delivering a wide range of feelings can be challenging. Even though simplified is usually reliable, it can only sometimes meet complex content needs.
FAQs about AI Text Generator
What is an AI text generator?
An AI text generator is an advanced tool that uses artificial intelligence (AI) to generate text based on specific inputs. It leverages language models and natural language processing algorithms to produce high-quality content within seconds.
How does an AI text generator work?
An AI text generator like Inferkit uses a modern neural network model, such as GPT-3, to understand the context and generate text that matches the input criteria. It analyzes patterns within large datasets to mimic human-like writing and ensure coherent and relevant outputs.
What can an AI text generator be used for?
An AI text generator can be used for various purposes, including content generation for websites, blogs, social media posts, product descriptions, and more. It helps writers overcome writer's block, saves time in the writing process, and provides assistance in creating engaging and persuasive content.
How can I use Inferkit's AI text generator?
To use Inferkit's AI text generator, you can sign up for a free plan or choose a premium plan. After registration, you can access the AI-powered tool through their website or API. Simply follow the instructions and input your desired criteria to generate text according to your needs.
What is the difference between a free plan and a premium plan?
Inferkit offers a free plan that allows limited usage of their AI text generation tool. With the premium plan, you get access to additional features, more extensive usage limits, and higher-quality outputs. The premium plan is suitable for individuals or businesses with more demanding content generation requirements.
Can Inferkit generate high-quality content?
Yes, Inferkit is designed to generate high-quality content. Its AI model, based on GPT-3, ensures accuracy, coherence, and relevance in the text generated. However, it is important to review and edit the content to match your specific needs and ensure it aligns with your brand or writing style.
How does Inferkit compare to other AI text generators?
Inferkit stands out among other AI text generators due to its advanced neural network model, ease of use, and reliable output quality. Its user-friendly interface, extensive range of features, and support for
Final Thoughts
Compare the features, ease of use, and speed of InferKit and Simplified. InferKit puts protection, privacy, and the ability to change settings first. The style of Simplified makes it easier to write.
Both AI text generators quickly produce high-quality content, but your choice depends on your needs and writing style. Change-seekers like InferKit are flexible, have different pricing choices, and have a free trial or free demo. Simplified is perfect for writers who want to keep things simple.
Before picking, writers should consider the material, price, and customization ability. Compare InferKit and Simplified before making a choice. On our blogs, you can find out how to write productivity apps. The unexpected benefits of partnerships between AI and writers make writers happy. AI-made art raises questions about imagination, technology, and right and wrong.
AI text-generation tools like InferKit and Simplified can help writers develop new ideas. It can help them reach their goals. AI allows people to be more productive and creative. Our website shows people how to write AI and software.