Last Updated on September 17, 2023
This in-depth review will delve into the specifics of the JW Player, showcasing why it is the ultimate website video player of choice for many.
What Is JW Player?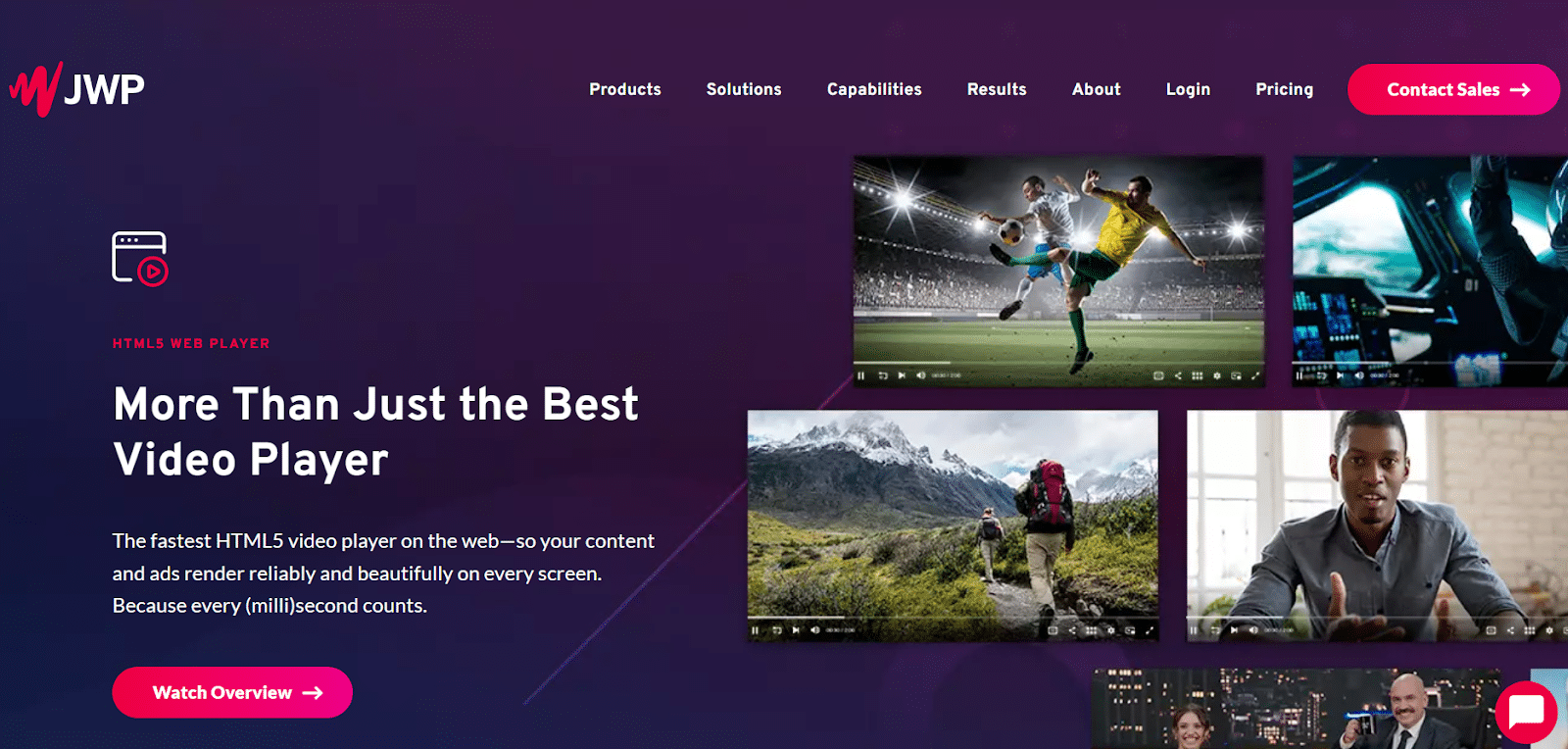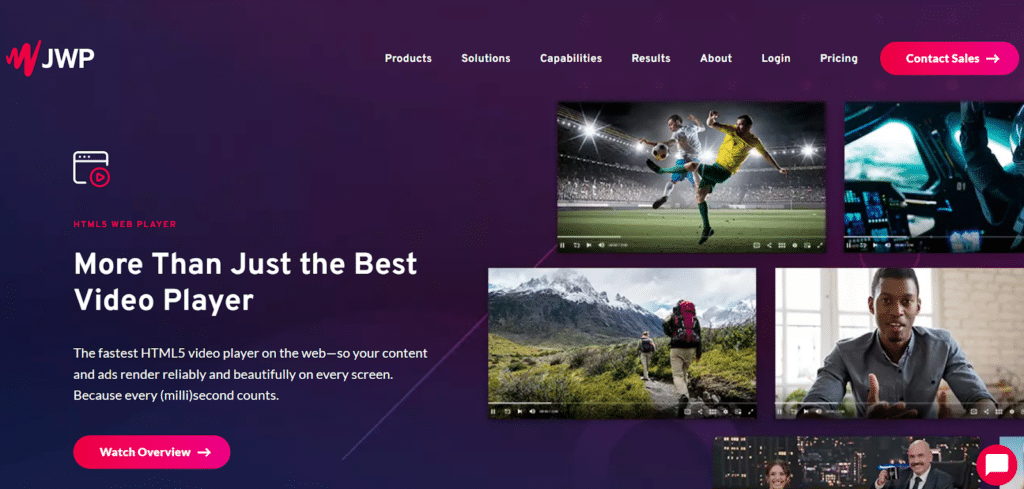 In the world of online video content, finding an elite video player that accommodates a variety of video assets can be daunting. This has emerged as an ultimate solution from countless web video players, delivering an exceptional video streaming experience.
JW Player is a well-renowned website video player. It has significantly transformed, proving itself as a versatile and ultimate video player in its own right. It's an HTML5 video player that also provides a fallback to Flash video player for older browsers, supporting a wide range of video files and formats.
Features And Functionality
The JW Player is renowned for its extensive feature set, spanning performance & customization, advertising & monetization, engagement & analytics, and scalability & extensibility. Let's take a closer look at what this web video player offers:
A. Performance & Customization
World's Fastest HTML5 Player
Being the world's first and fastest HTML5 video player, this is designed to reach, engage, and monetize more viewers with its feature-rich capabilities.
Customize Your Experience
This offers CSS customization and APIs, enabling you to create a fully branded video player experience.
Broadcast Quality Stability
The video player provides HLS & DASH compliant video playback, ensuring captivating experiences for audiences and driving revenue.
Full API Coverage
With its Javascript APIs, you can programmatically control and measure every aspect of the video playback experience.
B. Advertising & Monetization
Optimized for Advertising
This supports best-in-class ad integrations, broad standards, and innovative products with SSAI & CSAI, all designed to deliver more ad revenue and higher CPMs.
Built-in Header Bidding
Manage and optimize dozens of demand sources effortlessly with header bidding powered by prebid.js.
Outstream and Instream Ad Capabilities
Monetize video ads either within the video content or without it, providing versatile advertising options.
Additional Business Models
This supports a variety of business models, including live, VOD, offline DRM, SVOD, and TVOD.
C. Engagement & Analytics
Drive Viewer Engagement
Increase engagement with features such as Automated Playlists, Motion Thumbnails, Float & Scroll, and Auto Captioning.
Create Content Hubs
This lets you easily orchestrate content hubs for special events or key events such as the Oscars, Emmys, World Cup, Olympics, etc.
Content Accessibility & Auto-Captioning
This supports auto-captioning and disability compliance as per FCC & WCAG guidelines, promoting accessibility.
Comprehensive Video Analytics
Gain deep data insights to monitor and optimize your video creation, publishing, and advertising strategy.
D. Scalability & Extensibility
Content Everywhere – OTT Apps
This backend services and Applicaster frontend apps provide an end-to-end OTT solution.
Build OTT Apps – Native SDKs
With a single UX & API across platforms, you can build engaging native video experiences into your mobile and TV apps.
Deliver Live Events / 24/7 Live Streaming
This can deliver the highest quality to global audiences at a massive scale, with deployments custom-fit to your unique needs.
Comprehensive Content Protection
This offers studio-approved DRM (PlayReady, Widevine & FairPlay) and other protections (Token Signing, & Geo Blocking) for safeguarding premium content with maximum device coverage at a global scale.
These features truly encapsulate why this is a preferred choice among video players. It offers a comprehensive solution for content creators and businesses looking to leverage video content effectively.
Pricing
When it comes to pricing, this offers two distinct options tailored to different user needs:
A. Video Platform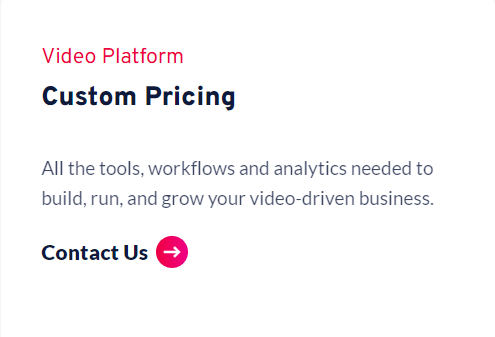 For those who require a comprehensive suite of tools, workflows, and analytics to build, run, and grow a video-driven business, this offers the "Video Platform" package. As this package is highly customizable to your specific needs, pricing is provided on request. Contact JW Player to receive a quote tailored to your requirements.
B. Free Trial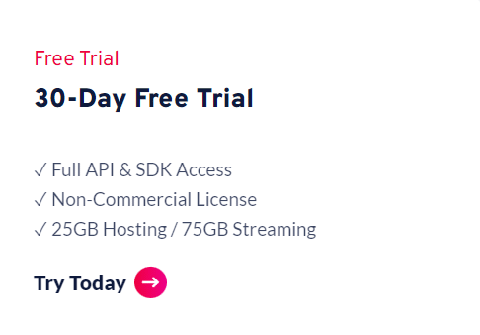 For those who are new to this or wish to explore its capabilities, the 30-Day Free Trial is an excellent option. This trial includes full API & SDK access, a non-commercial license, and provides you with 25GB of hosting and 75GB of streaming. It's a fantastic way to experience the features and benefits of this without any upfront commitment.
Get a firsthand experience of this robust features and flexibility by trying it out today. Remember, the right video platform can dramatically enhance content delivery and audience engagement. Make an informed decision that best fits your business needs.
Don't hesitate to contact this for any inquiries about the pricing or to learn more about how their video platform can help your video-driven business grow.
The Role of JW Player in Online Video Streaming
The importance of this in the online video streaming landscape cannot be overstated. With its robust infrastructure, it allows for a seamless video streaming experience.
This is equipped with adaptive bitrate streaming technology. This feature intelligently adjusts video quality in real time based on the viewer's network conditions, ensuring a buffer-free viewing experience. Hence, this enables you to stream videos effortlessly, providing high-quality online video streaming.
JW Player: How It Excels On Mobile Devices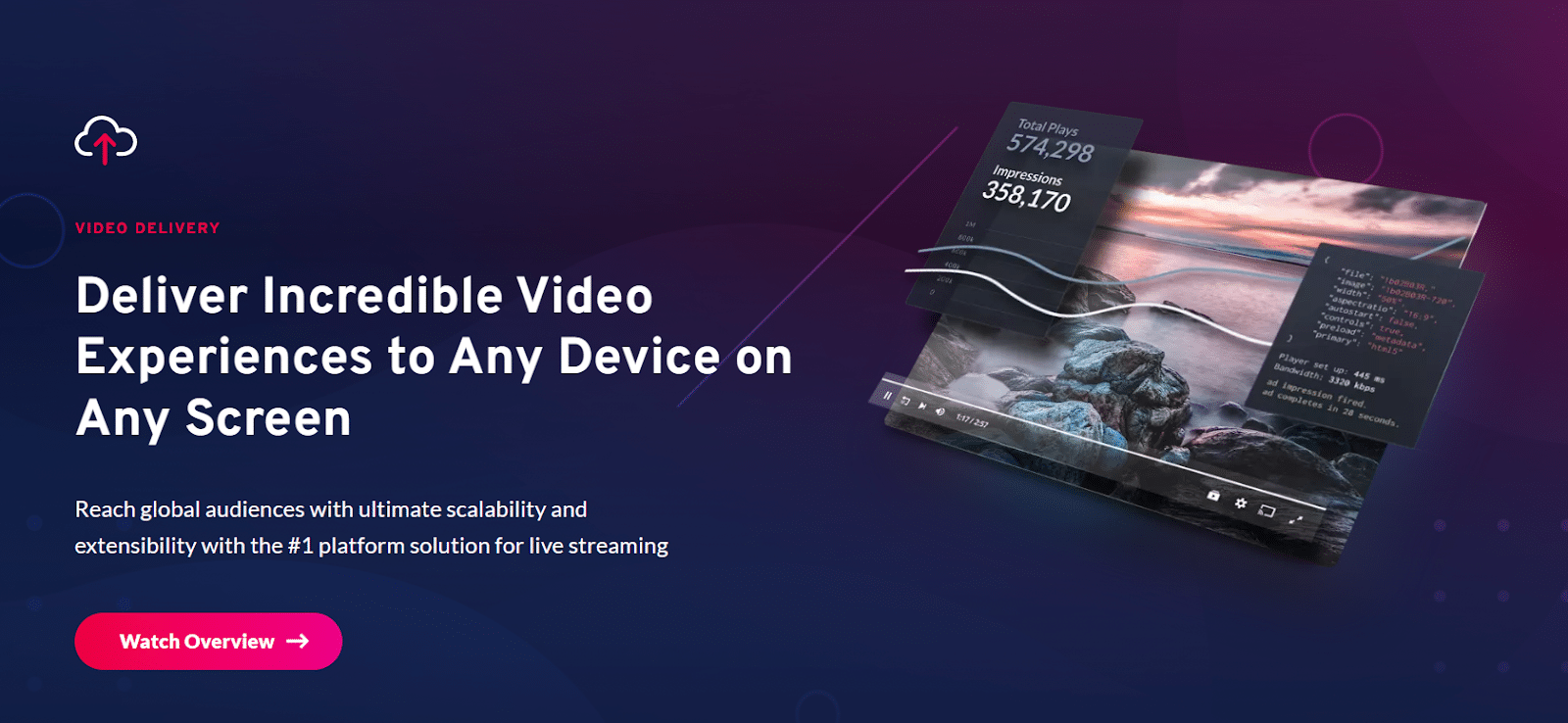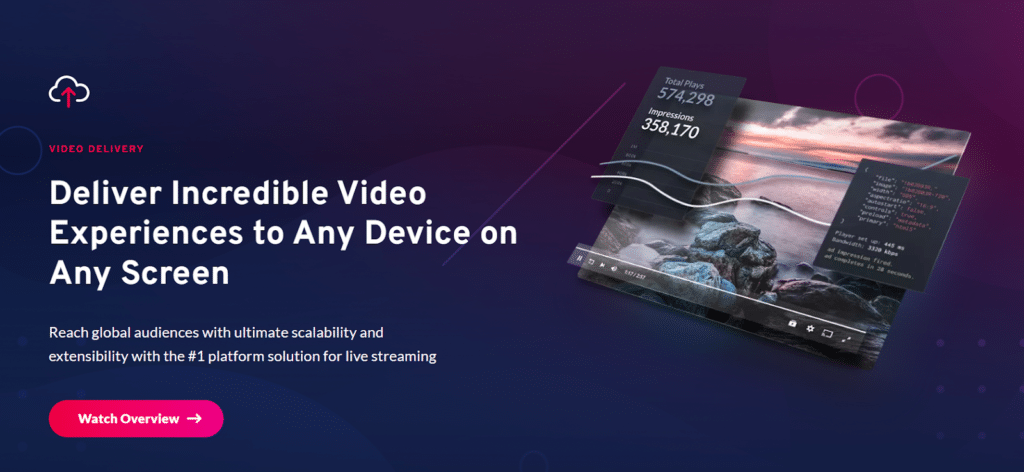 In today's digital era, where mobile screens dominate, this ability to deliver an exceptional video experience on mobile devices is commendable.
With its responsive design, JW Player adjusts to different screen sizes, ensuring viewers can enjoy video content on a desktop or mobile device. It also has a touch-friendly interface, making navigating and playing videos on mobile devices easy.
A Glance at JW Player as the First YouTube Video Player
JW Player is often recognized as the first YouTube video player. It was pivotal in revolutionizing online video streaming and how we consume video content today.
JW Player laid the groundwork for what we now perceive as a standard for video players. Despite many other players entering the market since its inception, it continues to lead the pack, constantly innovating to meet the demands of the ever-evolving digital landscape.
JW Player Vs. HTML5 Video Player
While HTML5 video players offer a standard solution for playing video content, JW Player takes it a step further.
JW Player not only supports HTML5 but also offers a fallback to Flash video player for browsers that do not support HTML5. This ensures maximum compatibility and uninterrupted video playback across all platforms. Hence, it is a more versatile and robust option when compared to a conventional HTML5 video player.
JW Player for Video Ads and Video Analytics

For content creators and marketers, JW Player is not just about playing video content. It also supports video ads, offering a comprehensive solution for monetizing video content.
With its in-built ad scheduling feature, JW Player helps businesses manage their video ad campaigns effectively. Additionally, it supports Video Ad Serving Template (VAST), providing seamless integration with various ad networks.
Moreover, JW Player provides insightful video analytics. These analytics offer a detailed understanding of viewer behavior, allowing businesses to optimize their video content and marketing strategies for better engagement and conversion rates.
Browser Support and Video Formats
One of the most admirable aspects of JW Player is its extensive browser support. Regardless of the browser used, be it Chrome, Firefox, Safari, or Edge, JW Player ensures smooth and reliable video playback.
As previously mentioned, JW Player also supports a range of video formats. From MP4, WebM to FLV, it ensures that your video content is playable regardless of the format. This is a testament to its versatility, making it a truly all-encompassing video player.
Why Choose JW Player Over Other Online Video Players?
What differentiates JW Player from other video players? Well, its comprehensive feature set stands out.
JW Player is more than just a video player; it's a complete video platform that helps content creators manage, publish, and monetize their video assets. This powerful platform simplifies the process of embedding videos on a website while also optimizing for search engines.
Moreover, its intuitive interface offers a user-friendly experience, whether you're a beginner or an expert in managing video content.
FAQs
What is JW Player?
JW Player is a powerful and feature-rich online video player used by content creators and businesses worldwide. It supports video streaming, ad integration, customizable player experiences, and a plethora of other features to ensure a seamless and optimized video viewing experience.
Does JW Player support HTML5?
Yes, JW Player prides itself on being the world's first and fastest HTML5 video player. It also supports fallback to a Flash video player for browsers that don't support HTML5, ensuring maximum compatibility.
How does JW Player handle different video files?
JW Player is designed to support a variety of video files, making it highly flexible for users and content creators. Whether you're dealing with MP4, WebM, or FLV files, JW Player ensures your video content is playable regardless of the format. Its support for multiple file formats offers both viewers and creators the convenience of not worrying about file compatibility. It can seamlessly handle and deliver content, providing a hassle-free video playback experience. This is a testament to its versatility, solidifying its place as a truly all-encompassing video player.
How does the full-screen mode work on the JW Player?
Full-screen mode on JW Player is a feature designed to enhance viewer experience by maximizing the video to fill the entire screen of your device. This option is quite straightforward to use. When you play video on JW Player, you'll notice a full-screen icon, usually at the bottom right corner of the video player. Simply clicking on this icon will switch your video playback to full-screen mode.
How can I use JW Player to play videos?
JW Player is excellent for playing individual videos, but it's also built to handle playlists. You can create a playlist in JW Player if you have multiple videos you want to play in sequence. When one video finishes playing, JW Player will automatically load and start playing the next video in the playlist, providing a seamless viewing experience.
Remember, JW Player's main goal is to create an enjoyable viewing experience for your audience. With its rich feature set and customization options, JW Player gives you the tools to do just that.
Conclusion
There's no denying the power and versatility of JW Player as a high-performing video player platform. Its industry-leading HTML5 player, comprehensive monetization options, detailed analytics, and unparalleled scalability undoubtedly set the standard for online video players.
Whether you're a content creator striving to offer a superior viewing experience, a marketer aiming to monetize video content, or a business exploring new ways to engage with your audience, JW Player brings a wealth of tools to help you succeed. Its suite of features, including customizability, accessibility, and content protection, showcases its commitment to meeting a broad range of user needs.
We hope this in-depth review has shed light on the robust capabilities of JW Player and why it continues to be a preferred choice among its peers. However, don't just take our word for it. Experience the robust features and flexibility of JW Player firsthand by giving it a try today.
To learn more about JW Player and how it can revolutionize your video content strategy, visit the official JW Player website. And, if you want to explore other website video player options or learn more about the dynamic world of website video players, don't hesitate to check out our blogs. We offer comprehensive insights and reviews on various digital tools to help you make the best decision for your unique needs!