Last Updated on September 17, 2023
Are you looking for the best meta description generators? This is the right page for you. We've gathered information on 21 of the best options as of January 2023.
Jasper is an artificial intelligence meta description generator tool that helps you to speed up and improve the quality of your marketing and sales team's output. Jasper is the only AI with a Chrome extension that enables you to write open-ended commands, not just use templates.
Free Trial Available for five days with 10,000 Credits
Starter: $24 per month. Generate 20,000 words monthly
Boss mode: $49 per month. Unlimited word and project folders.
Business: Custom Plan and Price
Jasper
Jasper is a generative AI platform for business that enables your team to produce content targeted to your brand ten times more rapidly, no matter how you work digitally.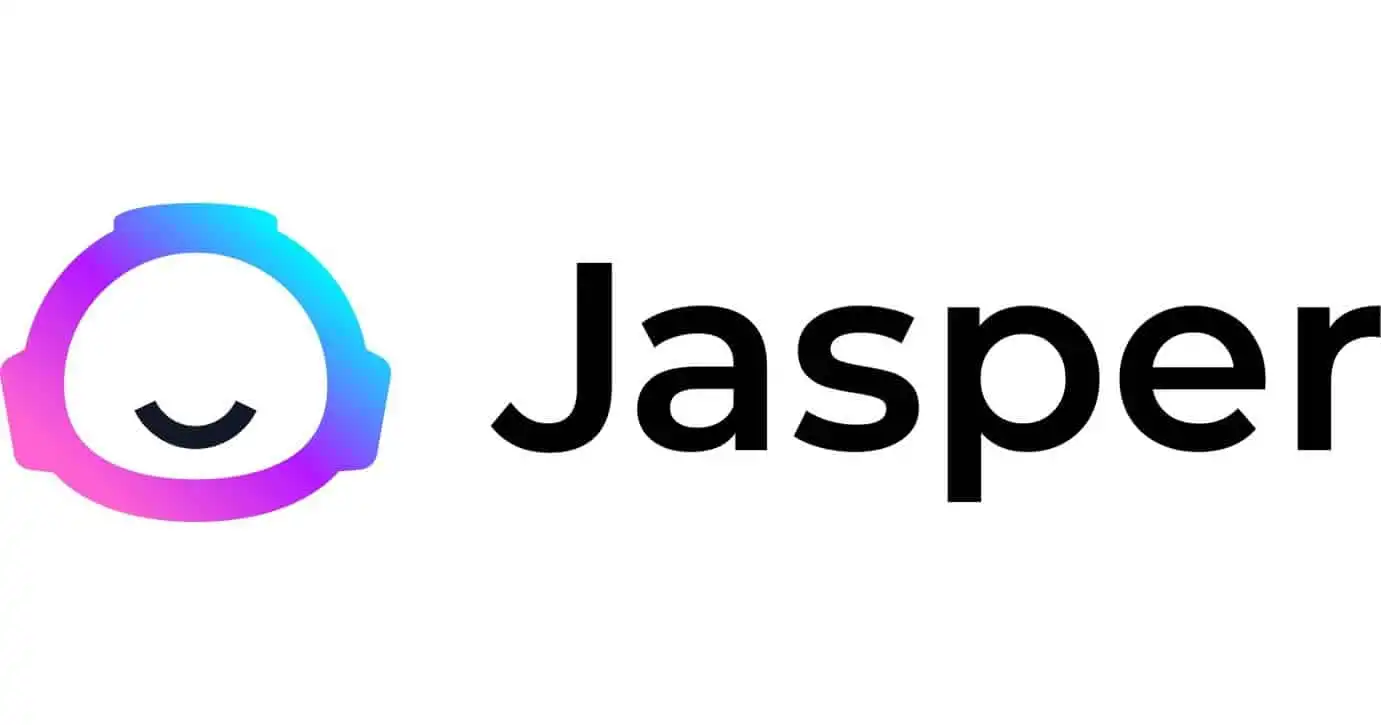 This software can generate meta descriptions and title tags for a blog post, a homepage, and a product page. To start using it, simply enter your product/business name, a short description of your product/business, and descriptions into the required fields.
Free Trial Available with 2500 words and a user seat
Short-form: Starts at $15 per month and a user seat for the premium plan.
Long-form: Starts at $19 per month and a user seat for the premium plan.
Writesonic
Create SEO-optimized and plagiarism-free content for your blogs, ads, emails, and website 10X faster.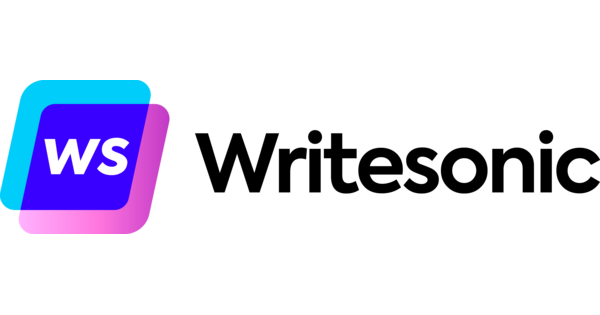 It proudly caters to thousands of eCommerce businesses, startups, marketers, and SEO professionals. If you are looking to boost organic traffic for your eCommerce store, then this meta description generator could be your best bet for generating meta descriptions.
Starter: $19 per month best for individuals
Professional: $59 per month is best for a team
Enterprise: Customized for businesses
Copysmith
Copysmith's AI content generator makes product description writing fast, easy and fun – are you ready for your mind to be blown?

Anyword also gives you the power to create meta descriptions and select the language for those descriptions. With an average customer rating of 4.9/5 stars on all review-based platforms, Anyword is easily the best meta-description generator available.
Free Trial Available with 1000 Credits
Basic: $29 per month. Generate 20,000 words monthly
Data-Driven: $99 per month with 30,000-word credits
Anyword
Let our smart copywriting tool create your ads, social media, blog, website, and more! We'll tell you what works before you publish. Rated 5/5 stars in 3,000+ reviews.

Rytr's copywriting tools offer a meta description generator and a meta title generator, which are separate modules instead of one example like other software. This meta description generator provides more flexibility to users so they can customize their content according to their needs.
Free Plan Available with 10k Characters per month
Saver plan: $9 per month. Generate 100,000 characters monthly
Unlimited plan: $29 per month with no limit characters
Rytr
Rytr is an AI writing assistant that helps you create high-quality content, in just a few seconds, at a fraction of the cost!
Copy.ai is an excellent tool for improving creativity and writing short marketing copy. They have big customers such as eBay and Nestlé. This meta description generator has comprehensive tutorials and blog posts to help you get the most out of Copy.
Free Trial Available with 2000 words and a user seat
Pro: Starts at $49 per month and includes 5-user seats
Copy.ai
Experience the full power of an AI content generator that delivers premium results in seconds.
Frase employs unique technology instead of the popularized versions from companies such as IBM or Google. Thus meta description generator's focus on the top 20 SERP results instead of pages allows for higher quality and more accurate outcomes.
You can insert keywords. State the target keywords. Frase has a 5-day month guarantee for its four plans:
Solo: $14.99 per month. Includes a user seat and 4-articles per month
Basic: $44.99 per month. Include a user seat and 30 articles per month
Team: $114.99 per month. Includes three user seats and unlimited articles
Enterprise: Can be customized. No limited users and custom services.
The Pro Add-On for $35 per month
Frase
Frase AI helps you research, write, and optimize high-quality SEO content in minutes instead of hours.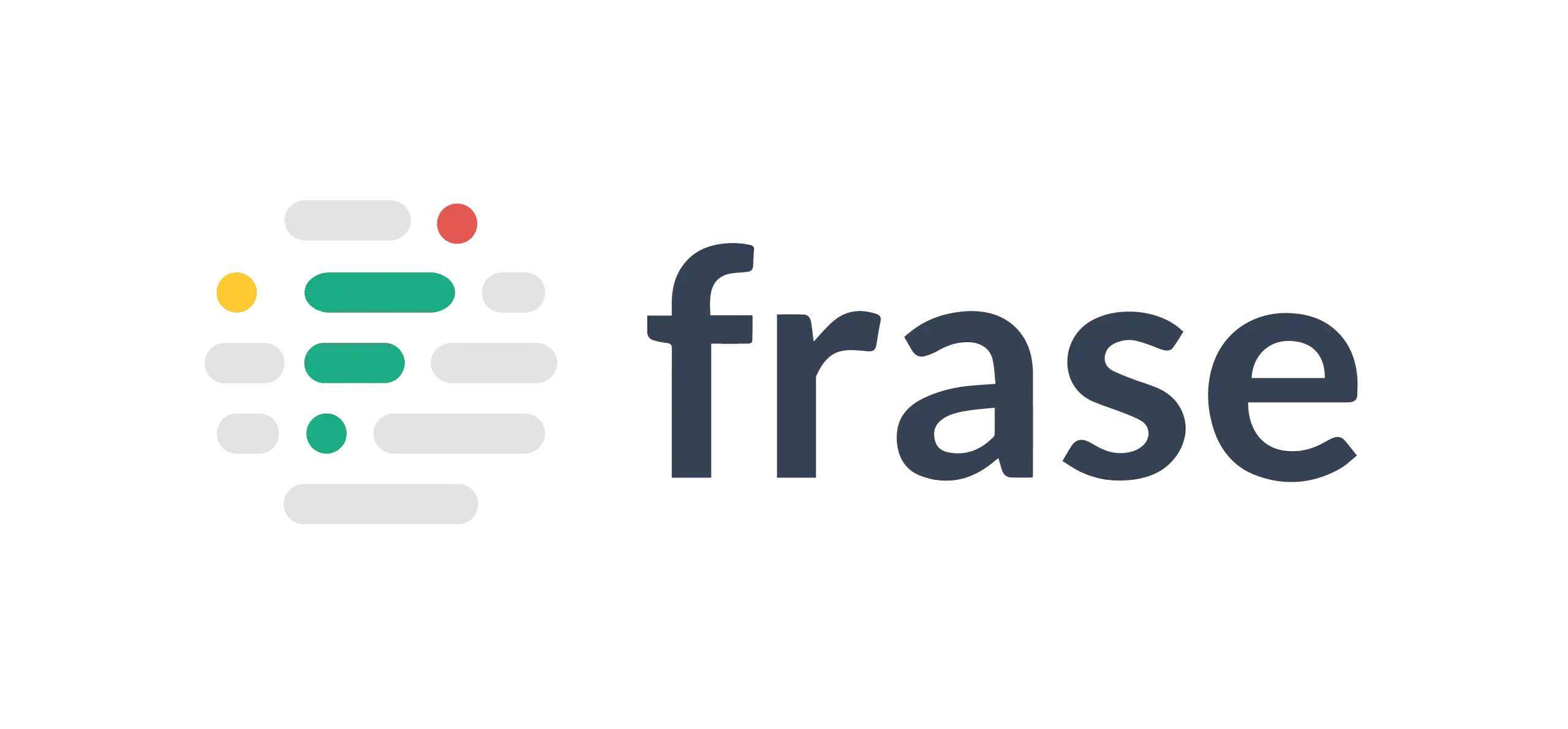 If you want to make your content more visible on search engines, consider enrolling in INK's SEO Suite plan, which includes optimizing your content for search engines. That means that your website is more likely to show up when people search for topics related to your business.
Be sure to use active voice and that the text matches what is seen on the page.
Free Plan Available with 2000 AI words per month
Starter: $59 per month best for content marketers
Professional: $118 per month is best for companies and SEO professionals
SEO Rocket: $59 per month best for business
Inkforall
Google and other platforms are cracking down hard on AI content. We can detect it. Finally, there's an all-in-one AI Content Platform that puts safety first.
Surfer SEO is an optimization tool that aids you in ranking higher on Google, as well as SERP analysis for your target keyword. To keep your potential readers engaged, you must be that your content is free of errors and easy to read.
The Keyword is on the right side.
Free plan available
BASIC: $49 per month
PRO: $99 per month
BUSINESS: $199 per month
Surfer
Don't leave your SEO strategy up to chance. Surfer will give you an SEO workflow to boost your organic traffic, increase your visibility, and improve your rank.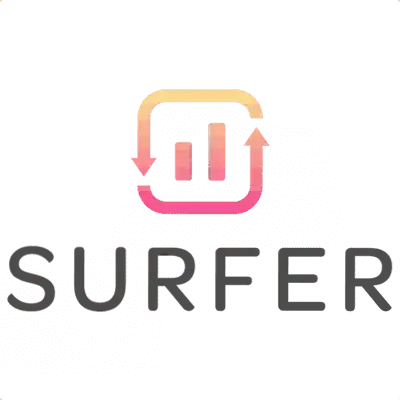 Grammarly is an app and browser extension that helps you avoid grammar errors, misspellings, poor punctuation, and other writing mistakes. This meta description generator is one of the great meta descriptions that writers write blog to have many potential visitors.
Premium plan: $12 per month
Business plan: $15 per month
Grammarly
Compose bold, clear, mistake-free writing with Grammarly's new AI-powered desktop Windows app.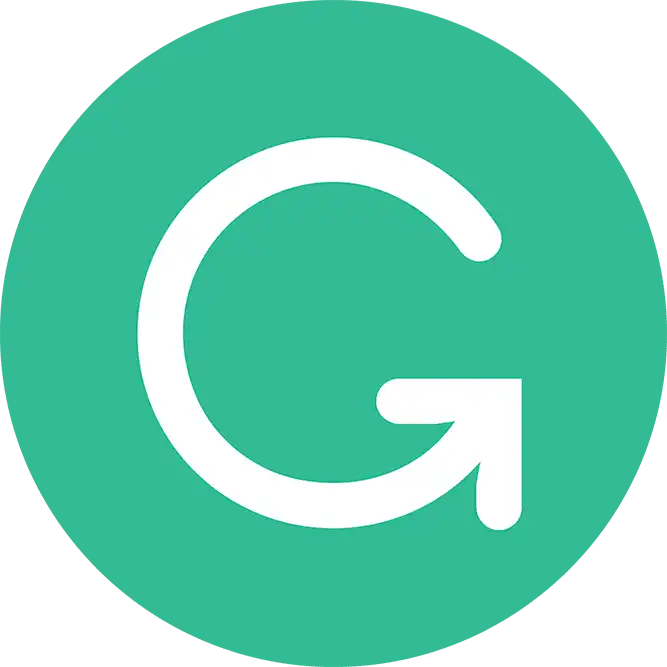 11. BuzzSumo
BuzzSumo is a social media tool that helps you determine which topics in your industry are most engaging to your audience.
The Pro plan is only $99 per month and provides you with an array of benefits
The Plus plan costs $179 per month, everything in the Pro plan, and 150 exports.
The large Plan is $299 per month and builds upon features of the previous plans with question and social media analysis tools.
Ahrefs is a tool that SEO professionals use to measure title research, competition analysis, link-building progress, rank tracking, and similar data. This meta description generator's keyword explorer is where you target relevant keywords to improve your chances of search rankings.
Lite: $99 per month
Standard: $199 per month
Advanced: $399 per month
Unlimited: $999 per month
Smart Copy is a powerful new solo tool from Unbounce that helps you write all kinds of copy, including meta descriptions.
In addition to meta descriptions, they offer multiple templates that you can select from. Based on your brand's profile, this meta description generator will provide recommendations. Also, their desktop app allows you to use Smart Copy on any website or application.
Free Plan Available
Essential: $8 per month
Unlimited: $40 per month
SparkToro is an audience research tool that collects insightful data about your target audience. This information can include who they follow on social media, what websites they visit most frequently, which hashtags they use most often, their general social media behavior, and so much more.
Basic plan: $50 per month
Standard plan: $150 per month and access to 300 social searches
Agency plan: $300 per month and allows unlimited searches
Content Harmony is perfect for those who want help building content briefs and optimizing their articles for search ranking. This meta description generator will also grade your content against existing content on the engine to give you an edge over your competitors.
Basic: $99 per month
Pro plan: $299 per month
Enterprise plan: Starts at $1000 per month
Semrush is the perfect online marketing tool for those in search of keyword research, website audit assistance, competition analysis, and improved search engine optimization. This meta description generator is great for writers to have many potential visitors.
PRO: $119.95 PER MONTH
Guru: $229.95 PER MONTH
Business: $449.95 PER MONTH
17. Webflow
Webflow is a website builder and hosting platform that helps you create and launch beautiful websites. Just like WordPress for example, you don't need coding skills for this tool, as it comes with visual editors. Consequently, publishing your content is a piece of cake.
The basic plan starts at $18 per month.
Trello is an easy-to-use project management tool that automates your workflow. Trello's forever-free plan will help you stay organized, while the pro plan– costing only $5 per month per team member– is perfect for a company that wants to expand its collaboration efforts. The premium plan costs $10 per month. The Enterprise plan costs $17.50 per month per team member.
Exploding topics is a program that helps you uncover rapidly growing issues within your niche before it becomes popular. You can search for trending topics from multiple databases and across years. Its Pro plan starts at $47 per month.
20. Ubersuggest
Ubersuggest is a tool for keyword research, backlink analysis, and competitive insights. You can start using it for only $12 per month.
Moz is an inbound marketing tool that can help with site audits, rank tracking, backlink analysis, and keyword research.
STANDARD: $99 per month; $79 per month when you pay yearly
MEDIUM: $179 per month; $143 per month when you pay yearly
LARGE: $299 per month; $239 per month when you pay yearly
PREMIUM: $599 per month; $479 per month when you pay yearly
Meta descriptions are beneficial for many reasons. They help explain the purpose of your web page or blog post, making it easier for users to find when they use a search engine.
Your meta description also appears on the SERP, which is an opportunity to draw attention and persuade people to click through.
Meta descriptions are similarly advantageous for social media marketing- platforms such as Facebook and Twitter will display your page's description in posts. Using Meta Description Generator empowers you to rank higher than your competitors, resulting in higher customer retention.
Frequently Asked Questions
How to Use a Meta Description Generator?
Always remember that your meta descriptions should match your website or blog content since this is what will come up on search engine results pages. An excellent meta description will improve your click-through rate, so it's worth investing time in creating an accurate reflection of your webpage.
Is it possible to have a different meta description on each website page?
Yes, each web page can have a different meta description. Including unique and helpful information for every site, and page helps to improve the click-through rate from SERPs.
How do you generate meta descriptions for your website?
With a meta description generator, you can input the URL of your website to automatically generate a unique page title and description for each page. This can help boost your website's visibility when used on your actual site or in marketing materials.
After finding a meta description generator that meets your needs, enter your website's URL and follow the on-screen instructions to generate a title and description for each web page.
Use these on your web page or in marketing materials to increase the number of visitors who click through to your website's content
What is the most effective meta description generator?
A human with exceptional reading and writing skills is the most effective and good meta description generator. The generator's main purpose is to provide meta description ideas that humans will read to determine whether they want to click and visit the actual page; it isn't solely meant to help position your page higher in search results.
Good meta descriptions must offer an accurate and alluring overview, encourage users that your page has the information they are looking for.
Systems can scan pages for keywords, but a human will always do a better job reading a page's full text to understand what it is actually about and who the target audience is.
Is there a free meta description generator?
Yes, there is a free meta description generator that offers relevant meta description ideas for writing meta descriptions.
What is SEO meta description?
The SEO meta description is the short synopsis of your website that appears on Google or other search engines when somebody looks up your site. Although it may be easy to forget, SEO meta descriptions are still vital for website like google. Whenever you enter a search query on a search engine, you are presented with a SERP (search engine results page).
Are meta descriptions important?
Meta descriptions help potential readers understand what your web page or blog post is about. So, are meta descriptions important? Definitely!
What is a meta description tag?
A great meta description is a brief summary of what a given page on your website is about. This tag generally informs and interests users who are scanning through search results. Meta tags provide relevant information to search engines, which then use that information to index and rank websites in their search results.
What is a good meta description?
People will read your unique meta descriptions when they scan the search results, and they will not invest time in reading complex poetry. Often, relevant meta descriptions are straightforward. To see what your meta description will look like on both desktop and mobile devices, use Mangool's Google SERP Simulator.