Last Updated on September 12, 2023
What is a video generator?
A video generator is a software that can generate video content from text. There are different types of video generators, but the most common one is the text-to-video generator. This type of video generator uses artificial intelligence to generate video content from a given text. The video generator then converts the text into a video by using different video and audio effects. The generated video can be used for various purposes such as educational videos, marketing videos, or even just for fun.
Here's the Top 21 Video Generator in the Market
Wisecut is an AI video editing tool that simplifies the process of creating videos. You can use it to remove long pauses, add background music, or include subtitles to create engaging videos. In addition, this video creator generates a storyboard based on your input speech, giving you the opportunity easy edits by simply editing the text. Best of all? This AI-powered editor can be used for your YouTube Videos, vlogs, or online courses!
Wisecut
Wisecut is an online automatic video editing software that leverages AI and voice recognition to edit videos for you. Harness the power of AI to create engaging videos at lightning speed!
Using InVideo, you can access over 5000 templates and easily turn text into videos with the help of 50+ AI-powered themes. With this software, you have the ability to create all sorts of videos including ads, promos, YouTube clips, intros, and more from a library full of customizable templates.
Over 50 AI-powered themes to select from
5000+ templates available
Includes iStock media and music library
Automated Text to Speech included
Use filters and transitions to create awesome videos
Customize your videos with our powerful editing software
InVideo
InVideo simplifies video creation with ready-made templates that you can quickly customize even if you've never done it before.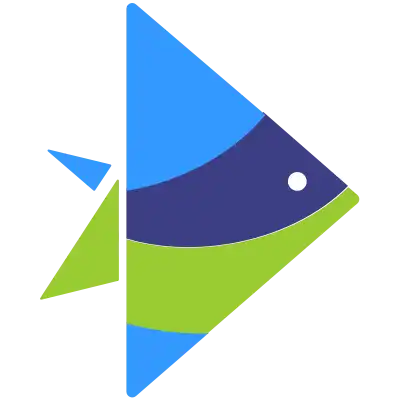 Synthesia
Synthesia is a video generator that uses artificial intelligence to create videos from the text. Just enter the text you want to convert, and Synthesia will generate a video for you. You can even customize the video by choosing a specific video generator and adding your own images or audio. So whether you want to create a product video or simply share your latest blog post with your followers, Synthesia has you covered.
Features
65+ Video Avatars
60+ Languages
50+ Templates
Custom Avatars
PowerPoint to Video Alternatives
Text to VideoAI Video Generator
Online Video Maker
Pricing
VEED.io is an incredible online video maker that employs A.I., and offers a user-friendly interface so you can create professional videos rapidly. With VEED, you can easily turn any text into a high-quality video, or utilize it as a top notch video editor to edit existing ones-cut scenes, crop footage, add subtitles, and more.
Features
You can easily add subtitles, transcribe audio, and more.
There are no file size limits and you can create unlimited projects.
It also offers the ability to remove background noise from your videos.
You can create any type of video including intro videos and outros videos for ads text-to-video conversions.
Pricing
Lumen5 is an AI video creation tool used by over 800,000 people to create professional video content. Lumen5 is excellent because it easy to use and does not require special video editing skills. You can either create videos from scratch or with the help of artificial intelligence in minutes.
Features
You can easily create high-quality videos by dragging and dropping templates, photos, and videos into our content library.
You'll have access to millions of stock photos and videos, and you can create unlimited custom video projects.
Plus, our 1080p video resolution ensures that your final product will look great on any screen.
And if you need to brand your work with a watermark or special font.
Pricing
Designs.AI
Designs.AI is an AI-powered content creation platform that helps you turn your blog posts and articles into engaging videos; You can also create logos, videos, and banners quickly with the help of their AI system.
Features
Create unlimited projects
Unlimited video generation
Over 20,000 templates to choose from
Gives access to over 10 million clips, 170 million images
Access to over 500K audio files and 50 voices
Access to video effects, transitions, animations, and icons
Unlimited logo generation
Synthesys helps you turn your text into a voiceover or video. Picture being able to quickly enhance your website explainer videos or product tutorials with the help of a real human's voice. Synthesys Text-to-Speech (TTS) and Text-to-Video (TTV) technology make it possible to convert your script into an energetic multimedia presentation.
Features
Video generator with 74 real Humatars: 38 Female, 36 Male
Over 66 languages to choose from
Completely created on a cloud-based application
Easy to use interface for editing
High resolution output
Perfect for explainer videos, eLearning, social media, product descriptions, and more!
Price
RAV.AI is a video editing service that uses AI-based techniques to make your videos look more professional and aesthetic. The platform enables users to upload their raw video footage, and then provides them with professionally edited videos in just a few moments. One of the most popular features of the application is its ability to take inspiration from another video when editing yours – meaning you can get exactly the result you're looking for. Plus, if you're not happy with the first edit, you can request revisions until you are 100% satisfied with your project.
Pricing
Rephrase.Ai is a great platform that produces videos for various types of audience engagement by harnessing the power of GAN (Generative Adversarial Networks), which is a complicated deep learning framework that shows potential.
Features
Artificial intelligence video maker
Video Editing Suite
Custom Actor
Pricing
GliaCloud allows you to quickly and easily create videos that look professional without any prior knowledge of video editing software. Just upload your article or post the URL, and it will automatically generate an engaging video. You can preview and edit this script if required before generating an HD-quality video file ready to upload to your website or social media channels.
Pricing
Synths Video makes it easy to turn any blog post into an engaging video. You don't need any editing experience because the whole process is automated. Just write your blog post, upload it to Synths Video, and select an avatar from over 40 choices. The tool uses AI to generate natural-looking lip movement based on the words in your text. Then you can download the video directly to YouTube.
Pricing
You can now easily convert your long-form video or text content into short, shareable videos for social media using Pictory. Just sign up and upload your content, and Pictory will turn it into a visually engaging story that's perfect for sharing on all your favorite platforms. This tool will help you save time with video creation, increase your company's visibility online, and reduce the burden of maintaining an active social media presence.
Pricing
Offeo
With Offeo, you can create videos from scratch or convert existing text into video. Offeo's video generator is easy to use and requires no video editing experience. simply enter the text you want to convert into video, select a video template, and Offeo will generate a video for you in minutes. With Offeo, you can create engaging videos for your website, blog, or social media pages.
Features
Simple and Powerful
On-Brand Designs
Suitable For Any
Social Media
Certified Facebook Business Partner
Pricing
There are a number of video generators available on the market, but one of the most popular is the Wave.ai video generator. The Wave video generator uses artificial intelligence to generate videos that are realistic and lifelike. best of all, the Wave video generator is easy to use and doesn't require any video production experience. All you need is a script or some text that you want to convert into a video.
Pricing
FlexClip is a web tool that does it all-movies, slideshows, and videos. With FlexClips editing tools at your disposal, you can create clip combinations with text and voice recordings to produce dynamic results. You're also in control of the video appearance by choosing things such as the background music.
Pricing
Transform your articles into engaging social media videos with Recreate. We'll take care of finding the appropriate images, choosing the best music, and dynamically changing the text so that it complements your visuals.
Pricing
Starter Plan A – $59/lifetime
Premium Plan B – $99/lifetime
Premium Plus Plan C – $149/lifetime
Unlimited Plan D – $399/lifetime
Elai.io is a global company that uses AI technology to generate videos from text so that users can create all sorts of content. With Elai.io, you'll be able to produce large numbers of videos quickly and easily.
With just three clicks, you can turn a blog post URL or HTML text into a professional-looking video using our platform. Copy and paste your chosen content into the appropriate field, then select one of the templates from our library. Once you're happy with the results, render and download your new video.
Features
Generate videos at scale
Create video from blog or article
Over 60 languages and more than 25 avatars
Training videos
Pricing
Videobolt uses artificial intelligence to generate the video, and the results are high-quality and realistic. You can use Videobolt to create video tutorials, product demonstrations, and more. Plus, there's no need for any video editing experience – Videobolt does all the work for you. So if you're looking for an easy way to create videos, Videobolt is definitely worth checking out.
Pricing
Filmora Wondershare is a video generator that creates videos from text and images. This video generator is simple to use and requires no video editing experience. It can be used to create marketing videos, training videos, or video testimonials. The video generator is available in two versions: a free version and a paid version. The paid version offers more features and allows you to create longer videos.
Pricing
Animoto is a video generator that enables users to create video content from text and images. The service uses AI to generate video content that is customized to the user's preferences. Animoto offers a free trial period, after which users can purchase a subscription. The service offers a wide range of features, including the ability to add music, transitions, and effects to video content. Animoto also provides a library of stock footage and images that can be used in video projects.
Pricing
Clideo the platform that makes it super easy to edit all your video files, images and GIFs. And it's free.
Pricing
Wrap Up
With video taking over how businesses communicate, creating high-quality videos quickly and easily has never been more essential.
As AI video generator tools become increasingly popular, those with the right tool in their arsenal will have a serious competitive advantage.
If you want a tool that will help you make videos quickly, try one of the platforms mentioned above. Here is a summary of the best AI video generator tools available:
Synthesia: Best Overall
Flexclip: Best For Explainer Videos
Pictory: Best For Converting Blog Posts
FAQs
What are the benefits of using video generators?
There are many benefits to using a video generator, including the ability to create videos quickly and easily, and the ability to generate videos in different languages. video generators can also be used to create videos from images, and to create video tutorials. In addition, video generators can be used to create video ads, and to create video walkthroughs.
What is AI Video Generator Tools?
AI video generators help businesses and organizations of all sizes create professional-looking videos. Using artificial intelligence, the best AI video generators will allow users to create engaging videos their audience can identify with, and scale their video content quickly.
How does a video generator work?
A video generator is a tool that allows you to create video content without the need for any video footage. Instead, you simply provide the text and the video generator will create the video for you. Video generators use a variety of techniques to create the video, including 3D animations, traditional hand-drawn animation, and even live action with CGIPost-production.