Last Updated on November 7, 2023
Do you like taking notes? However, do sticky notes make you cringe when you have to write them all down? If so, there may be a better way for you to take notes – through an app.
Apps are a good way for students to keep track of their assignment notes and lectures. They also make it easy for professionals to monitor their deadlines and meeting notes.
Good note-taking app call-taking apps are available today, but which is the best for you? Before making your decision, it is essential to understand the pros and cons of each one. Here is a look at the seven most popular free note-taking app call-taking apps and their benefits.
What Is A Note-Taking App?
The practice of recording information from a source or event is known as note-taking. Recording, writing, scribbling, paraphrasing, drawing, labeling, outlining, and annotating are usual methods. Note-taking apps allow users to type, scribble, and draw on their devices in the same way as they would on paper. Several programs have distinct features, storage, organizing, and sharing capabilities. And it is up to the user to determine which note-taking application is most suited to their needs.
How Do Note-Taking Apps Work?
The user will access the note apps or programs via their preferred device, typically a laptop or tablet. Some excellent note-taking apps or-taking programs are cross-platform and available on various devices. It is while others may confine to a single platform or device. Notability, for example, is exclusively accessible in Apple products, but OneNote advertises its availability across all platforms and devices.
Each program has its features that might restrict its efficacy in particular settings. STEM students taking notes in class will have different demands than employees taking Apple notes during a business meeting. As a result, the STEM student may choose an application with a rich text editor, handwriting capabilities, equation editors, and the option to purchase a pen and tablet to take excellent notes. The STEM student may also want the program to feature separators and subcategories to help them arrange their coursework or projects. The employee may prefer a faster interface to track minutes on a laptop, and the number of projects will decide the sort of classifying and divisions required.
How To Use A Note-Taking App?
Education
Taking notes is not a new educational idea. Students are encouraged to take notes during lectures, class assignments, readings, and other forms of learning. Instructors share notes with students to outline and summarize course content. The Office of Disability Services collaborates with teachers and impaired and non-handicapped students to ensure that students have the necessary notes to excel in class. Students, teachers, and departments at colleges around the country have turned to apps in recent years to help them store and distribute information more efficiently.
Workforce
Sharing and tracking information has become a priority to boost knowledge and efficiency inside enterprises. Professional note-taking and task management tools have made inroads, with most firms committing to at least one application. Individual business professionals may monitor their duties inside the organization using their note-taking software.
Lifestyle
With the increased availability of information in every part of the globe, it would be difficult to recall everything without note-taking or note-tracking. That is why people use free note-taking apps and-taking apps in their daily lives, whether to log their daily, to-do lists at work or to achieve a particular goal.
Benefits Of Using Note-Taking Apps
Taking notes is an essential component of the learning process. According to research, effective note-taking promotes learning both internally (also known as encoding, which states that students learn when they process the information they hear or see and translate it into their own words) and externally (also known as an artifact, which means the student will be able to review their notes at a future time and augment their exposure to the material). Note-taking assists pupils to absorb new knowledge faster than if they were to experience it, and reviewing notes leads to better memory of the material.
One of the benefits of using free note-taking apps–taking applications is that they are relatively inexpensive. Most applications are free or have a nominal membership charge, which may offset the cost of purchasing paper or notebooks for each course. Nevertheless, to utilize the programs, the user must own a device, such as a laptop or a tablet, which can be expensive to purchase alone.
Most students choose to preserve digital versions of their notes and scan them. As a result, visual quality suffers affecting studying. Note-taking applications allow pupils to take unlimited notes and avoid the intermediate step. As a result, the Office of Disability Services advises that students utilize note-taking applications rather than scanning their notes, as note-taking apps can generate clearer and easier-to-read handwritten notes.
Another benefit is its adaptability. Users of these apps can customize the apps for their own needs and utilize them in various life roles (as a student, employees, or at home).
Downsides Of Using Note-Taking Apps
Despite the advancements in note-taking tools, many students still prefer the familiar feel of taking notes on paper. Conventional paper-based note-taking is less susceptible to technology faults than tablets and phones. According to numerous authorities [3][4], handwritten note-taking helps more in committing content to memory than typing. Particular constraints of the note-taking applications assessed, notably challenges with collaborating and transferring notes written within these mobile apps, might potentially stymie uptake. Several of the functions inside the applications require an internet connection. Students may deter from using these applications owing to the plethora of note-taking apps available and their varying usefulness.
Apart from the gadgets, they debate whether smartphones should be permitted in the classroom because they might distract children. Users in this group might consider Livescribe pens, which allow pupils to write voice notes on paper, while the notes are still visible online.
Best Note-Taking Apps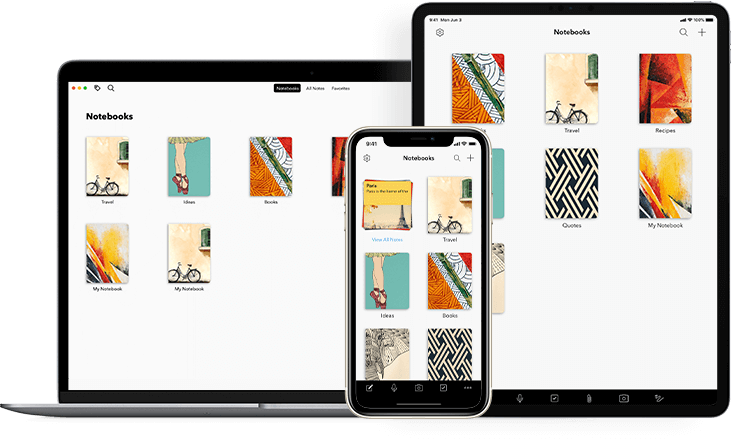 Whether you use Zoho Notebook depends on your expectations for a note-taking program. It has several to offer, but not all that the top two competitors do.
Pros
Free
All major platforms are supported.
A good selection of features
Individual notes can be password-protected.
Simple to use
Provides an importer for Evernote material.
Cons
No OCR or email forwarding
There are no list views of notebooks or notes in desktop or online apps.
Web clipper may be more user-friendly.
Zoho Notebook is a free note-taking tool developed by Zoho Inc, a business known for its low-cost, cloud-based products. The notebook has significantly evolved over the previous few years. And it now syncs your notes across all major platforms and the web. It comes with a web clipper, document scanning in the mobile app, support for file attachments, the ability to record audio notes, password security settings on individual note files, and more. You may provide others with read-only access or the ability to co-edit and create notes using collaboration and sharing options. It's a fine free choice, however, other sites organize notebooks and sync notes much more rationally.
If you've used Microsoft OneNote or Evernote, our Editors' Choice note-taking applications, you might believe that all note-taking apps are equal. Some programs, such as Notion, prioritize task tracking and management over note storage and organization. Others, such as Google Keep, allow you to rapidly scribble down an idea that occurs to you. Then there are applications for drawing and handwriting on tablets, such as Penultimate and Notability.
Pricing
Zoho
A unique and powerful suite of software to run your entire business, brought to you by a company with the long-term vision to transform the way you work.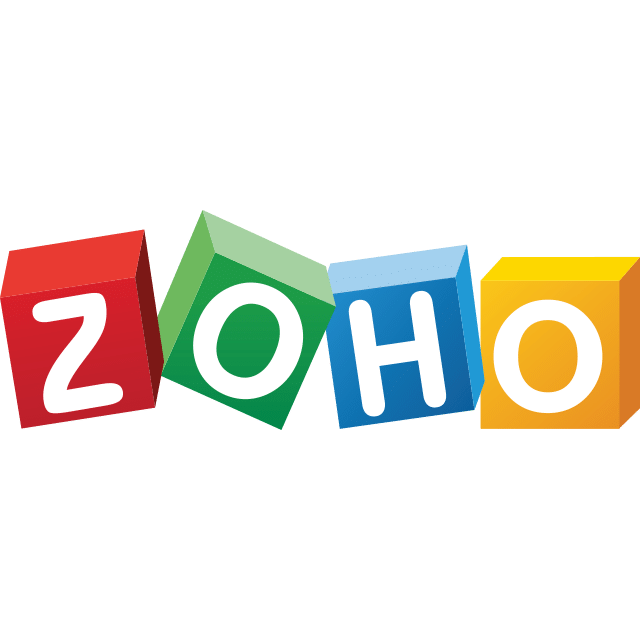 Evernote has long been one of the most excellent note-taking programs, but in recent notes, its steep price tag makes new users worry about its worth.
Pros
Simple note-taking and synchronization
Powerful search
Good characteristics
Notes can access in various ways.
Cons
The free level of service has limitations.
The premium package is expensive.
When taking notes and using them to get work done, having an app that syncs across all your devices and includes a web version is essential. Evernote has long been a pioneer in note-taking apps. Yet the firm has faced criticism for raising costs, reducing the free version, and failing to address fundamental issues raised by power users. Still, you'll be hard pushed to find a service that accomplishes all Evernote provides, which is why it's still an Editors' Pick. But, it is not suitable for everyone. The hefty price is a turnoff for many, and the free version is inadequate for most. It's worthwhile to pay for Evernote Premium or Business if you need a note-taking tool and can afford it.
Microsoft OneNote, an Editors' Pick for note-taking applications, is the only program close to Evernote's capabilities. The free edition of OneNote is far more liberal than the unpaid version of Evernote. Using OneNote makes sense if you already have a Microsoft account, especially if you already pay for OneDrive storage. They vary between the two services worth investigating if you're attempting to select which one to utilize.
Pricing
Basic: Free
Premium: $7.99 per month or $69.99 per year)
Business: $14.99 per person per month
Microsoft OneNote
OneNote is a feature-rich note-taking program. And it provides you with a lot for free. It's one of the finest in the business, but whether it's right for you depends on what you want to do with it.
Pros
a lot of features
Text may extract from photographs.
Generous free trial version
There is plenty of storage space.
Solving equations
Cons
It might be sluggish and clumsy.
Sharing choices is mediocre.
Web clipper improvements.
When picking the finest note-taking program, there are two clear winners: Microsoft OneNote and Evernote. Both are PCMag Editors' Picks, and each has advantages and disadvantages. If you want a free app, OneNote is far superior. If you can pay the expensive fee, Evernote has a new structure that simplifies organization, categorization, searches, and sharing of information. While this OneNote review does not compare to Evernote, it's difficult not to draw parallels in a few areas. Overall, particularly when compared to other note-taking programs on the market, OneNote is undoubtedly one of the finest. What you value in an app and how you use it will determine whether you prefer it over Evernote.
OneNote is available for free on Android, iOS, macOS, and Windows. There is also a web app. It is accessible for free and has almost no functional constraints. You get a few extra features (Opens in a new window) if you have a premium Microsoft account, such as Sticker and Math. OneNote free users get 5GB of storage capacity. There's also a free education edition with 1TB of online storage (Opens in a new window).
Pricing
Joplin is the best free and open-source note-taking program accessible, as long as you don't mind managing your storage and skipping a few features present in more sophisticated apps.
Pros
Open-source and free
Apps for all platforms are available for download.
A web clipper is available.
Outstanding user interface and importer tools
Maximum security
Cons
There is no partnership.
There is no email forwarding.
There is no mobile scanning, OCR, drawing, or handwriting recognition.
Forums are the only places where you can get help.
Joplin is a free and open-source alternative to Evernote, one of the best note-taking programs available. Evernote established a high standard for features and usefulness in the note-taking software category. And Microsoft OneNote is the only other program that comes close, earning them Editors' Choice status. If you're prepared to bring your storage and forego a few features—including collaboration—Joplin is a great note-taking app option. It offers a beautiful UI that is similar to Evernote's, as well as applications for all major platforms except the online. In addition to collaborative support, Joplin lacks optical character recognition (OCR) on photos and PDFs, drawing and handwriting, email forwarding, and mobile scanning, among other capabilities. If you don't mind a less feature-rich program than Evernote or OneNote, Joplin is your next-to-best note-taking app option.
Nevertheless, neither storage nor synchronization is offered for the free plan you. Joplin makes it simple to use the most popular storage and synchronization providers, Dropbox and OneDrive. You may also use Nextcloud, WebDAV, or your file system to store and sync your notes (for example with a network directory). A beta version of Amazon Web Services is available.
Pricing
Bear is lightweight among note-taking applications, yet it might fulfill your needs if you exclusively use Apple devices and prefer writing basic notes in Markdown language.
Pros
Markdown text formatting is supported.
Excellent choices for both exporting and importing notes
Inexpensive
Cons
Features have limitations.
Just for Apple users
A paid plan requires synchronization.
Given the overwhelming adulation Evernote earned upon its original release, it's surprising that there are so few competing note-taking applications. In this area, the path to innovation is mostly unpaved. The Bear app, which is exclusively available for Apple devices, is also not unique. But it is a low-cost alternative to Evernote that focuses on simplicity. Bear does away with folders and notebooks, instead providing a place to generate and keep quick notes. It also foregoes complex text style in favor of Markdown (Opens in a new window). Despite being short in functionality, it's a solution for folks with simple note-taking needs.
Microsoft OneNote and Evernote remain your best alternatives for cross-platform users who desire a web interface, OCR search capabilities, email forwarding, and other things that Bear lacks. Joplin is a free and open-source alternative with less functionality. Editor's Choice winners, all three.
Pricing
Keep is a free application that allows you to write down your thoughts. To interact with, organize, or sort your notes, you will transfer them to a more sophisticated tool. Furthermore, its web clipper is just too simple to genuinely help you organize notes well.
Pros
Fast
The text comes from photographs.
It integrates effectively with other Google apps.
Free
Cons
Weak at arranging notes
There is no support for rich text formatting like Markdown.
There are no desktop applications.
The web clipper is ineffective.
There are no access limitations on shared notes.
If you use Google Keep the way Google intends, it's a great note-taking tool. This free program swiftly captures ideas using mobile applications, a web app, and a web clipper. Google thinks that when you're ready to deal with those ideas, you'll move the notes to more sophisticated software, such as Google Documents. Keep isn't designed to assist you if you prefer to construct your note files in a note-taking app. Other than labels, it lacks rich text formatting and tools for organizing notes. There are also no folders or notebooks. Google Keep offers some features that may make it worthwhile to use, as long as you are clear about what this software does and does not accomplish. We're pleased to note that Google has made usability enhancements since our last assessment, so we've increased Keep's rating by half a star.
The note-taking app market is ripe for innovation and development. Microsoft OneNote and Evernote, the two market leaders, remain the most powerful solutions, with nothing else coming close. For that reason, they are both Editors' Choice winners for note-taking applications. But, they are not without flaws. Evernote surprised otherwise faithful fans in late 2020 with a very problematic version, while OneNote's look and structure have several opportunities for improvement. Joplin receives another Editors' Choice award; while it doesn't offer collaboration, it is among the finest free and open-source alternatives to OneNote and Evernote.
Pricing
Milanote is a web-based note-taking tool that views notebooks scanned documents as canvases rather than legal pads. It's intended for visual folks, but it lacks too many functions to properly please them for the time being.
Pros
Notes for scrapbooking/pasteboard
This app works nicely for photos and design notes.
Real-time cooperation and comments are supported.
Cons
Expensive
No structures indicate where notes are stored.
Milanote is a note-taking software aimed at creatives. A pasteboard-style interface contains photos, color swatches, connections to web page previews, arrows, emoji, and text. But, you cannot draw freehand or make comments in your handwriting. You may share your boards with collaborators who can make comments or credit them in real time if you post them for others to see. Milanote was first available solely over the web. It is now available on desktop and mobile platforms, and it includes a web clipper. The price has fallen since the original release, too. Milanote is still an intriguing tool for creatives, but it has a lot of space for growth.
PCMag's Editors' Pick note-taking programs include Microsoft OneNote (which also has a pasteboard interface), Evernote, and Joplin. Evernote defined what note-taking software is in the first place, and OneNote is the only program that comes close to doing what Evernote provides. Joplin is our preferred free and open-source alternative to the other two. Milanote deviates from the category significantly, overlapping with diagramming applications, and while Milanote has an original approach, it has to improve in a few areas to be worth its price.
Pricing
Free
Pay per person: $9.99 per month
Upgrade your team: $49 per month
Simplenote is a dependable but limited alternative for simple note-taking and synchronization with collaborative functionality. If extreme simplicity is what you're looking for, this free service is worth a go, although competing applications provide more.
Pros
Free
Straightforward and simple
Compatibility between platforms
It has cooperation.
Note version history
Some smartphone has Markdown.
Cons
Just text notes are supported.
Notes, folders, formatting tools, or web clippers are not available.
Not all note-taking applications are the same. Evernote and OneNote, the space's behemoths, promise to do it all, with sophisticated functionality and multimedia integration. Simplenote, owned by Automattic, is a fantastic choice for anyone who doesn't require all of that. It's a simple synchronized note-taking tool that's cross-platform and free, with collaborative features. Nevertheless, only text notes are supported. Therefore no photos or audio recordings may be recorded. You can use the Markdown language (more on that below), but otherwise, you won't be able to format or style the content. This software is for folks who focus best when they aren't distracted by excessive frills. Simplenote is worth a look for individuals who believe that little is more.
Yet, there are better options; PCMag has three Editors' Choice winners same note take. Two of them, like Simplenote, are free. These other apps are Microsoft OneNote and Joplin app. They are both free and open source. OneNote has many more capabilities, and Joplin provides additional tools for organizing your notes. Evernote is our third Editors' Choice recommendation. While many users have been dissatisfied with Evernote over the years, and rightly so, it has long been a leader in the note-taking app industry.
Pricing
Best Note-taking Apps
FAQs About Note-Taking Apps
What does Note-Taking mean?
The practice of recording information from a source or event is known as note-taking. Recording, writing, scribbling, paraphrasing, drawing, labeling, outlining, and annotating are common methods of standard notes.
What is the importance of Note-Taking Apps?
Apps for taking notes provide significantly more than you may imagine. Aside from keeping your note files and brilliant ideas, several more support functions are available in other note-taking apps, such as converting handwriting to digital notes, templates to pick from, and even the incorporation of other types of media like video and audio.
What are the Note-Taking Application alternatives?
The following are only a tiny sampling of the note-taking applications available for Google's Android operating system. There are numerous more great note-taking apps to choose from on the Google Play store (opens in a new tab), and we'll go through some of the more popular choices below:
Samsung Notes
Samsung Notes (opens in a new tab) is a general notepad that replaces S Notes and Memo. It is a general notepad for organizing text link notes, photos, and audio. Where it varies from others is in the added tools for scribbling or drawing, as well as the many color editing options that make it as much an all-purpose sketchbook as a notepad, depending on what you want to get out of it.
Notes
Notes (opens in a new tab) is yet another generic notebook tool that lets you arrange text, photos, and music. It has a basic yet clean appearance that makes it straightforward to work with. the Notes app also supports password-protected regions and is free to use while advertisements are enabled, which can be disabled with a two-dollar in-app purchase.
Classic Notes
Classic Notes (opens in a new tab) is one of the simplest apps on the list, which is likely one of its selling qualities. While it allows for basic note-taking, it doesn't do much else, so individuals who aren't used to smartphones and apps should be able to get a lot out of it without being overwhelmed by all the features and options available in other programs. It is free to use but contains advertistments.
How to choose the right Note-Taking App for you?
When looking for the finest note-taking applications, we took several factors into account.
Interface
We sought note applications with a simple, streamlined layout that is not overly crowded or distracting from your work.
Tools
When it comes time to write, ensure you have the correct tools to assist you. We examined aspects such as the writing, dictation, presentation, and editing capabilities of each of the best note-taking applications.
Security
When selecting the finest note-taking software for iPad, security, and file backup are key considerations. Because many notes include important information, you want to ensure that your files are not lost and that sensitive notes are also safe from prying eyes.
Cost
Budget is important, therefore we looked at how much each app costs and what each purchase entails.
What is the Note-Taking Apps Market?
Windows Systems
Android Systems
IOS Systems
Others