Last Updated on September 7, 2023
If you're a creator, then you know the importance of good product descriptions. They can make or break your sales, and unfortunately, many creators don't have the time or skills to write effective descriptions. That's where product description generators come in! In this blog post, we will discuss 21 different product description generator tools that will help you create amazing product descriptions that will boost your sales!
Since the purpose of a product description is to sell an item, it must be written in convincing descriptions for a reader to make a purchase. To ensure all those product descriptions are effective, always keep the following five elements in mind:
Your readers will feel a connection with you emotionally
A persuasive tone
Focus on the benefits of your target audience
You need to provide enough details to please your customers
To help your pages rank higher, you need SEO-friendly copy
Here is the list of the best product description generator tools that can make selecting the best one more convenient. The important thing is that it includes free and paid tools, depending on which one you opt for based on your requirements.
Let's get started!
If you're looking for a product description generator tool that big brands trust, look no further than Anyword. AI-powered, it can take on any marketing task you throw its way – from ads and landing pages to product descriptions.
Anyword's predictive analysis is one of its best features because it allows you to see how different people will respond to your copy. This way, you can pick the variation that performs the best before fully committing yourself to any changes.
Anyword
Let our smart copywriting tool create your ads, social media, blog, website, and more! We'll tell you what works before you publish. Rated 5/5 stars in 3,000+ reviews.

Rytr is not only a stunning AI-powered product description generator, but it is also strikingly competent and easy to use.
For a low monthly price, you can create an innumerable amount of characters for all your blogging, advertising, and description needs. In addition, you'll have a personal account manager assigned to help you along the way as well as access to other successful business owners in our premium community.
Not only can you write your copy in over 25 languages, but with our 20+ tones, you can make sure that it always sounds consistent with your brand. If you don't have a defined tone of voice yet, these styles can be incredibly helpful to establish one.
Rytr
Rytr is an AI writing assistant that helps you create high-quality content, in just a few seconds, at a fraction of the cost!
Hypothenuse AI is the perfect tool for creating eCommerce product descriptions.
With the platform, you can connect your eCommerce CMS and input all of your product information in just a few minutes. Then, using our artificial intelligence technology, we'll generate different variations of product descriptions from your product images, attributes, and search engine optimization keywords.
Hypotenuse AI
Provide a few keywords, and we'll instantly turn them into full-length articles and marketing content, using our world-class AI with a vast knowledge of the world.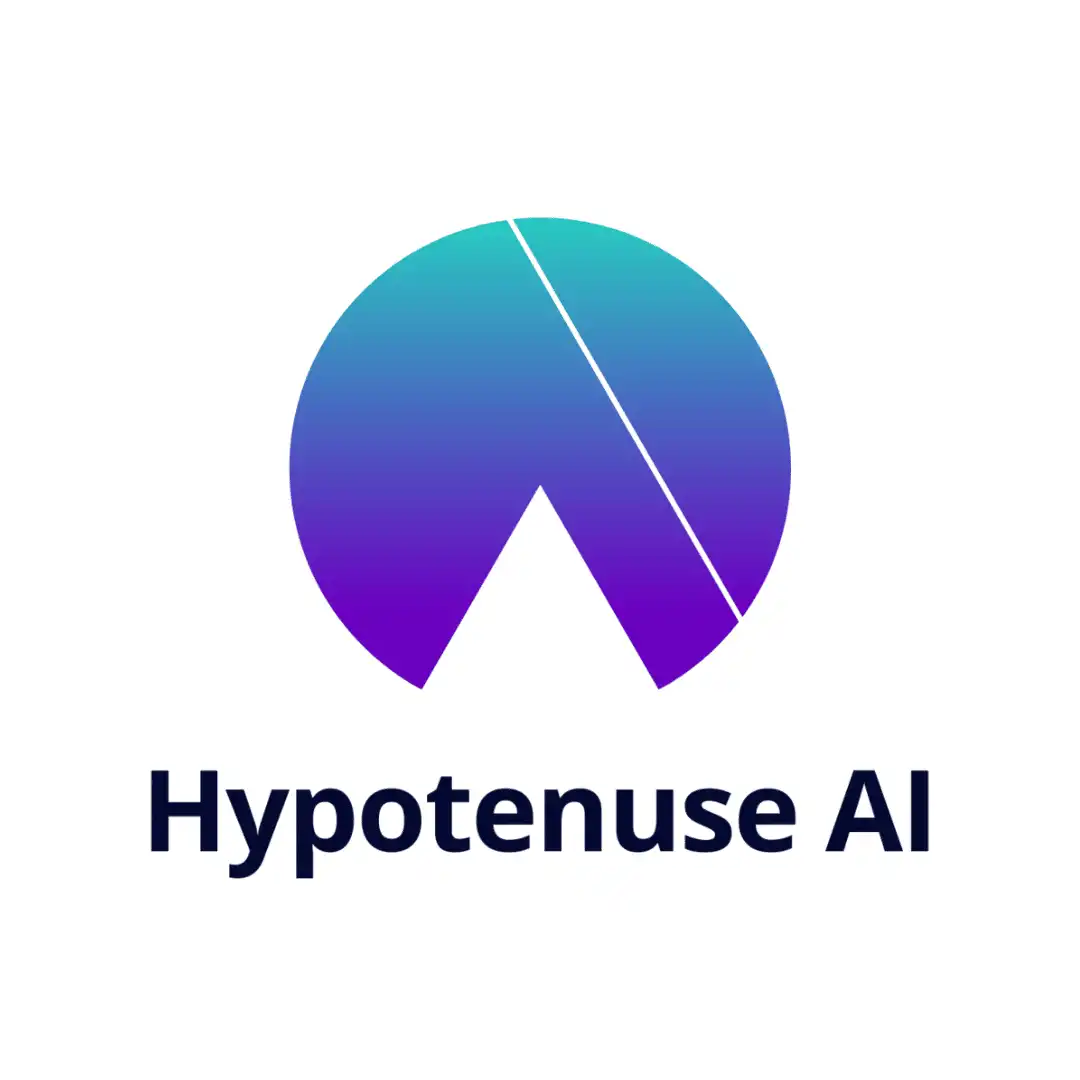 CopySmith is a product description generator that can create several ideas almost instantaneously.
On their website, they say that their AI engines write every piece of copy word-by-word to make sure your copy will always be unique, original, and sound conversational.
Not only can CopySmith help you write product descriptions, but they can also assist you in writing other marketing copy for PPC ads, emails, landing pages, and blog posts. Even thoughCopySmith uses human authors on their own blog posts (which is strange), they can still help with your writing needs.
Copysmith
Copysmith's AI content generator makes product description writing fast, easy and fun – are you ready for your mind to be blown?

Copy AI is an excellent tool for eCommerce entrepreneurs who want to quickly generate high-quality product descriptions.
The software is designed to GPT3 standards, meaning it will excel in brainstorming topics as well as writing content for a variety of needs.
CopyAI offers a free 7-day trial period to help you get started.
Copy.ai
Experience the full power of an AI content generator that delivers premium results in seconds.
Scalenut is more useful than other similar products because it provides two templates; one for the Product description and the other for the e-Commerce product description. The first template can be used to write descriptions for services or products, while the second is formatted specifically for use in an eCommerce store.
Scalenut
Organic Marketing Platform, with AI that powers your entire content lifecycle.
Formerly known as Jarvis, Jasper is a powerful product description generator tool that generates effective, compelling product descriptions for various different requirements, from Facebook ads to blog posts to product descriptions.
What's most amazing is that the platform uses key copywriting strategies including AIDA (attention, interest, desire, action) to create content that sounds like it was written by a person. Also, it does quite well with including keyword research in an organic way so as not to make Google unhappy and ensure your product pages appear in search results.
With Jasper's pre-written templates (like those for Shopify product descriptions), you can effortlessly create multiple high-quality product descriptions.
Jasper
Jasper is a generative AI platform for business that enables your team to produce content targeted to your brand ten times more rapidly, no matter how you work digitally.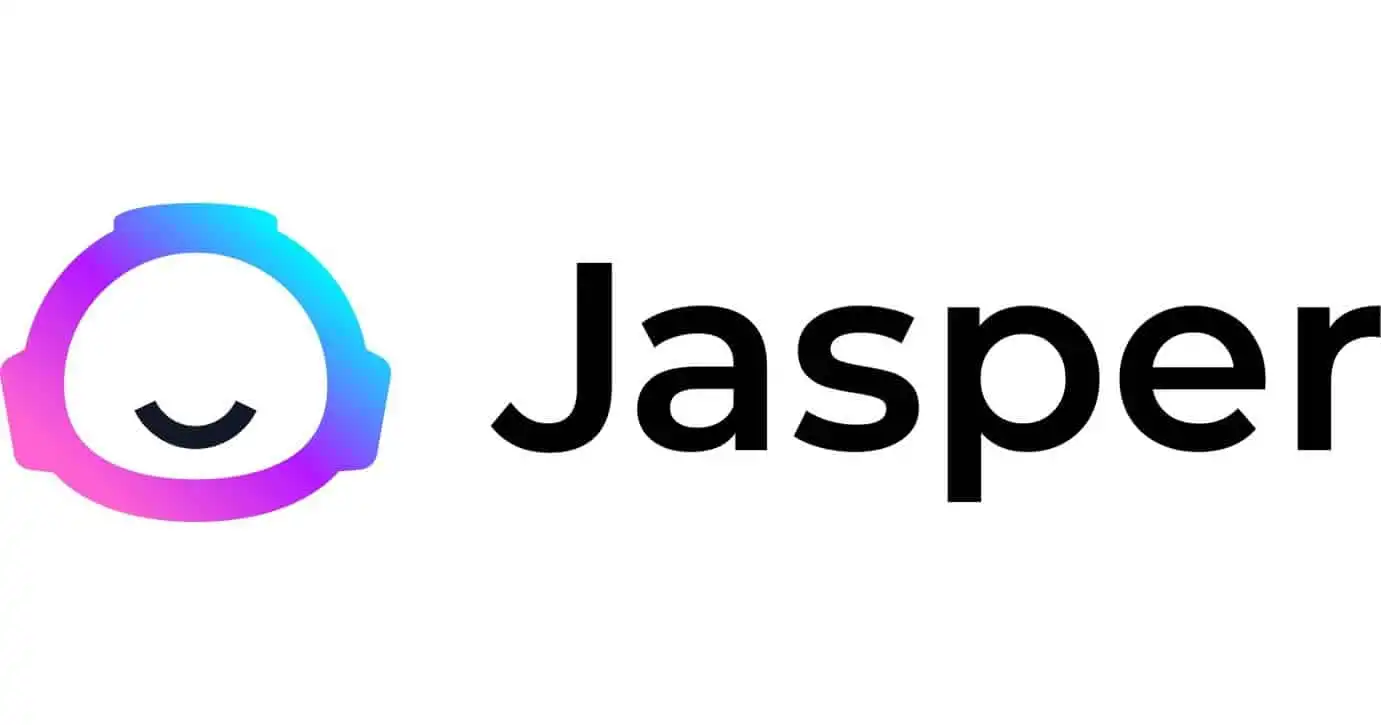 Although it is still new, WriteSonic has quickly become one of the most commonly used product description generators because of its excellent performance.
After you select a template from the available options (i.e., Google ads, blog posts, or product descriptions), you'll need to provide a brief description of your product. The platform is designed to make the process easier for users by providing templates for different purposes.
After you've input your information, WriteSonic's artificial brain begins to generate ideas. In a short while, it will provide you with several complete drafts to choose from. Once you have selected the one you want, feel free to edit it before publishing on any platform of choice.
Writesonic
Create SEO-optimized and plagiarism-free content for your blogs, ads, emails, and website 10X faster.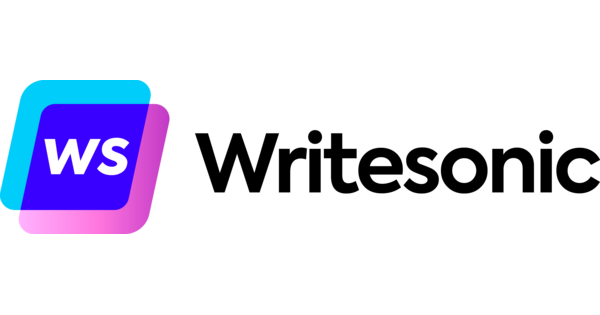 HotShp
In contrast to the other tools available, Hotshp doesn't utilize AI to write your copy- real humans handle that job. This makes it more expensive than similar tools which rely on AI, but in return, you get much higher quality product copy.
Now it's easier than ever to get your products noticed online with Hotshp. With our integration with Shopify, WooCommerce, BigCommerce, Etsy, and more, you can quickly and easily import product descriptions into your store – hassle-free!
You can expect fast turnaround times – most requests for product descriptions are returned in a couple of hours by Hotshp's team of pro copywriters. They'll use your product images and store to create uniquely compelling descriptions.
A tool that I've never heard of before. Ginnie used to be called Kopign (which is also challenging to pronounce). Thankfully, they're not using their AI algorithms to write their product name. If they were, I wouldn't include them on this list!
Ginnie simply inputs raw product data to create multiple unique, attention-grabbing descriptions that are also optimized for search engines.
Particularly useful is the ability to submit brand guidelines to ensure that your product descriptions end up sounding on point. Just as if your in-house copywriter crafted them.
At Descrii, we use AI to generate copy that converts well for landing pages, ad campaigns, and product descriptions.
Descrii employs some outsourced copywriting methods like:
Explaining the problem your product solves.
How your product compares to others on the market ("before and after" style descriptions).
Product features converted into benefits
Another great perk of Descrii is its compatibility with Shopify- you can easily find the app in the Shopify App Store. In addition, if you have a lot of products that need updating, then you'll definitely benefit from its bulk product description feature.
AdZi Product Description Generator
AdZi is a content generation tool that empowers you to produce blog posts, product descriptions, and videos at scale.
Leveraging smart-AI algorithms, AdZi makes it simple to produce great content, even if you've no idea how to write.
AdZi is uniquely qualified to help you take your business to the next level. Not only do they offer a done-for-you service, but they also have experts who can identify the best keywords and strategies to bring optimal results.
Unbounce Smart Copy offers a free content-writing tool, but you are limited to five copy generations per day.
After experimenting with this tool, I can confirm that the outputted copy is excellent. Some of the samples it produced could fool anyone into thinking they were written by a human.
Unbounce Smart Copy is a great tool for creating copy that sounds like it was written by you. Just input your brand's information, and the tool will do the rest. It's also very easy to use – simply input a couple of product tags, and you'll get full-length product descriptions in return.
Mashn Learn is technology company that specializes in automating product descriptions and retail enterprises' products. They have developed a Product Catalog Automation Suite that has been very successful.
This tool is perfect for rewriting your ecommerce store's product descriptions to be more SEO-friendly and improve your ranking in the search engine. MashnLearn also offers a scientific and sales-driven approach with numerous benefits for its customers.
Autowriter
Autowriter is a lifesaver for anyone who often struggles with writer's block. Even if you don't typically have this issue, writing product descriptions can be tedious and time-consuming. With Autowriter, you can easily get past your block and write high-quality content quickly.
This eCommerce product description generator openly offers a solution to this problem.
With close to a million product titles and descriptions in its training, TextCortex AI is exceptional at generating accurate product descriptions.
Not only does it optimize keyword density and sentences for selling, but it also ranks higher on search results.
Product Description by Yodel is the perfect tool for creating magical product descriptions with just a click. It can produce over 20 types of text and uses a sophisticated algorithm to write copy automatically. This slashes the time needed to get products up and running on your e-commerce site.
This is why we love this AI product description generator:
Use the most recent AI tech to create amazing copy for your brand
Based on inputs from the user, automatically produces text
Writes copy for Google ads, social media, and content marketing
Also writes Facebook ads, meta titles/descriptions, and email headlines
This product was specifically designed for Shopify
Tabs+ Product Descriptions by Alumworks is the fastest, simplest way to create high-quality product descriptions for your Shopify store. It only takes a few seconds to generate unique titles and descriptions for products and variants, so you can spend more time on other aspects of your business.
The PDG Product Description Generator creates product descriptions, blog posts, and ads quickly and efficiently using cutting-edge AI technology. It won't bog down your eCommerce site, as it's built for speed. Additionally, it boasts multilingual support and great customer service – making it easy to use no matter where you are in the world. In fact, PDG is used by over 2 000 stores worldwide!
Details+ by Storeprops is the perfect solution for businesses with large catalogs who need quick, smart product descriptions. With this Shopify app, you can generate quality descriptions for 1,000 items in less than 10 minutes.
This is why we love this AI product description generator:
Users can copy, edit, then publish within minutes
Easy to understand product descriptions.
This section contains a lot of product information.
Shopify App integrates easily into any Shopify theme
Quickly, product details and descriptions appear on the storefront
Copybuddy by Keylay Apps is a product description generator tool that generates product descriptions, text for blogging and marketing purposes, and much more. It's a Shopify product description generator that not only saves you time but also energy with its seamless integration into your e-commerce site's workflow.
Wrap Up
A product description can be improved by being viewed as a marketing tool. You should write in the first person and use simple language that is understandable by your audience.
This tool provides a comprehensive overview of the product. It is often the most important. It is very simple to use and can give you unique and engaging descriptions.
FAQ
What is a product description example?
Product descriptions are marketing pieces that explain your product's benefits and details on your eCommerce site. They can be a single sentence, a paragraph, or a list, and their tone can vary from serious to funny.
How long should a product description be?
A product description should be between 305-400 words, or however long is necessary to address the main features of the product and a brief overview of its benefits to the consumer.
Do product descriptions help SEO?
Product SEO descriptions are key to the growth of your eCommerce store. When done correctly, they can help your products rank higher on search engine results pages, increasing the overall visibility of your site and online store.