Last Updated on September 14, 2023
AI copywriting tools are finally here, and anyone can use them. Want to create compelling copy for your website? You may need help with the creative process and need some help. This blog will walk you through 15 ways to use AI copywriting tools.
Where can AI copywriting tools be used?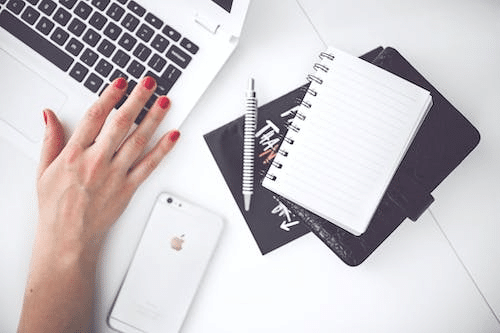 AI copywriting tools are artificial intelligence programs that can write content for businesses. Several companies and individuals are already using these tools.
AI writing tools are quickly becoming the most sought-after innovation in the content marketing industry. If you want to improve your client-facing copy, an AI writing tool can help you create compelling content that resonates with your audience. Google Docs is the perfect tool for writers. It's free and easy to use, and you can access it from anywhere. Meta descriptions are one of the essential SEO elements to get right on your website. Natural language processing can analyze large amounts of text that would be highly tedious for humans to read.
AI copywriting tools can be used by businesses to create content for websites and blogs, emails, social media posts, and more. They can also be used by small business owners who need more time or the skills to write content themselves.
The best AI copywriter programs will be able to generate unique content that is relevant to your target audience and your business goals. Some AI copywriter programs check grammar and spelling before publishing content on your website or blog.
Here are some examples of where you might use an AI copywriter tool:
SEO (search engine optimization)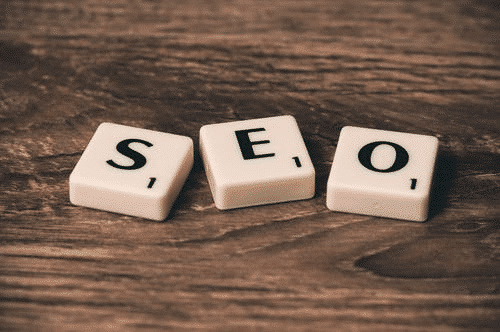 Artificial intelligence can help you write content for your website that will rank higher on Google, increasing the number of visitors coming to your site. It can also help you generate relevant keywords that you can use to optimize your pages. With AI, you can write more relevant content for your audience and better convert them into customers.
Marketing and sales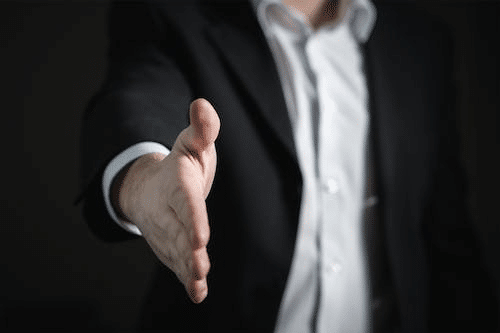 AI has been proven to improve the performance of email campaigns. Companies like Salesforce, HubSpot, and Oracle use AI technologies to generate targeted leads from their prospects and customers. In addition to generating leads, AI-copywriting tools help improve lead-to-customer conversion rates by optimizing email subject lines, body copy, and timing when emails are sent out.
Customer service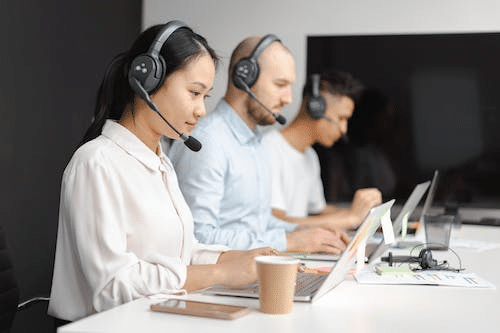 AI is increasingly used in customer service applications because it allows companies to identify customer needs based on data collected from past customer interactions. AI can process large volumes of data quickly and accurately predict customer needs so companies can deliver better customer experiences across all channels, such as call centers and websites.
Content creation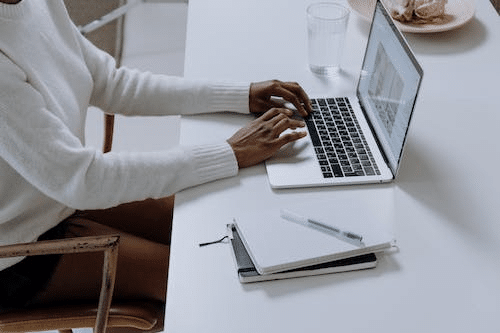 You can create content by using AI copywriting tools. This tool can help you create high-quality content very quickly and efficiently. All you have to do is enter the topic and keywords you want to write about, and the tool will take care of the rest! The software will analyze your requirements and ensure that it delivers precisely what you need within no time!
What are the functions of AI copywriting?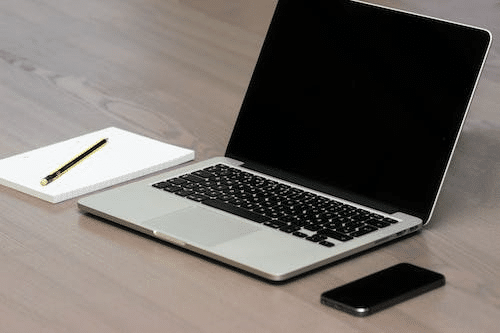 AI copywriting is a new approach to creating and distributing more efficient and effective content than traditional methods. It uses artificial intelligence (AI) to automate writing, freeing human writers to focus on more creative tasks.
The primary function of AI copywriting is to generate high-quality written content for your website or social media pages.
There are several functions of AI copywriting:
Generate quality content in any language or topic area.
Improve SEO rankings by including keywords and synonyms in your writing.
Provide recommendations based on your target audience's preferences.
It can analyze data faster.
Save time spent on repetitive tasks like proofreading.
15 Ways To Use AI Copywriting Tools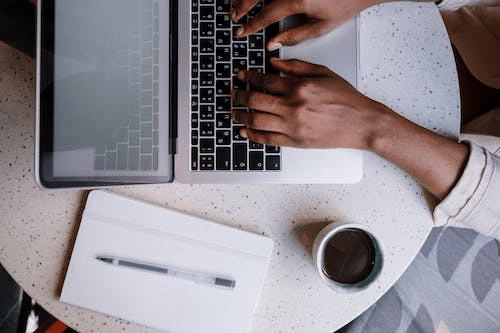 AI copywriting tools are taking over the copywriting industry. Here are 15 ways you can use AI copywriting tools:
Improve Your Conversion Rate
A reasonable conversion rate means more sales, which means more money for you! It's not just about getting more traffic to your site; it's about ensuring every visitor becomes a customer or subscriber and makes a purchase. Copywriting is an art, and getting it right every time is difficult. But to improve your conversion rate and boost your sales, you must ensure your copywriting is as effective as possible. That's where AI copywriting tools come in. The best ones can help you write copy that converts.
Save Time on Content Creation
The main reason why you should use an AI copywriting tool is because it can save you time. In a world where people are getting busier and busier, finding ways of saving time and being more efficient is becoming increasingly important. The best AI copywriting software on the market will be able to produce high-quality content for you without you needing to do any of the work.
Explore New Niches.
The best way to use AI copywriting tools is by exploring new niches. The reason why you should explore new niches is because they are the most profitable. When you explore new niches, you will be able to spot opportunities that other marketers may have missed. There are so many things that can be done regarding marketing and SEO. You want to ensure you do everything right for your website and business.
Write More Articles per Month.
The AI copywriter is an artificial intelligence tool that helps you write more articles monthly. It automates your writing process and allows you to reach your goal of writing more articles per month. The AI tool not only automates the article writing process but also improves your writing skills by providing suggestions and corrections to your article. The best thing about the AI copywriter is that it allows you to write more articles in less time with fewer errors. You will have a better chance of getting traffic from search engines if your content is unique and well-written.
Write Better Content for Search Engines (SEO)
Writing content for search engines is a process that requires a lot of research and knowledge. This can be difficult, especially if you are not a writer by trade. AI copywriting tools can help you create better content for search engines. The best AI copywriting tools can learn from your writing style and suggest what would work best in any situation.
Create More Engaging Content for Social Media Platforms
It's no secret that creating engaging content is the best way to increase your website's revenue. People are more likely to share and engage with content that speaks to them, so if you want more traffic, you need to create better content. The problem is that writing engaging content can be challenging.
You need to know what people want to read and make it interesting enough for them to stop scrolling through their social media feeds. This is where AI copywriting tools come into play. These tools can help you write more engaging content by providing suggestions and ideas on what people like and don't like in their social media feeds. This is an excellent tool if you need help developing new ideas or want guidance on creating better content for your audience.
Reduce the Costs of Creating Content for Your Website or Blog.
AI copywriting tools are a great way to reduce the costs of creating content for your website or blog. They can help you make more original, high-quality content at a lower price than hiring a human copywriter. AI copywriting tools use advanced algorithms and machine learning to analyze your existing articles and give you new ideas for article titles, headlines, and descriptions.
Improve Your Overall Online Presence
The process of copywriting is a lot more than just writing words. It involves understanding the needs of your target audience and creating content that will resonate with them. This process has been made more accessible by AI copywriting tools that can help you create content with minimal effort. AI copywriting tools use artificial intelligence to understand the needs of your target audience and create content based on the same. This helps you make more relevant and exciting content, which can help improve your overall online presence.
They can provide you with feedback on your content before you publish it.
AI copywriting is a new technology that uses artificial intelligence to provide real-time feedback on your content. It can help you understand how your audience will respond to your writing, so you can make changes before publishing. This means you can save time and money by avoiding costly mistakes and improving your content to engage your audience better.
They can write original articles on topics that interest readers the most.
AI copywriting is designed to write original, high-quality articles for you. It analyzes your website data and automatically generates an engaging piece tailored to your audience. AI copywriting tools can generate content that is unique and interesting to readers. These tools are helpful for bloggers who want to create more content and increase their website traffic.
AI copywriting tools can help you write better headlines.
AI can help you write better headlines, one of the essential parts of any content. The headline catches people's attention, so if you want to get their attention, you need to have a great headline.
Write sales copy more effectively.
When writing sales copy, the process can be quite a challenge. This is especially true if you are not an experienced copywriter or writer. Fortunately, many AI copywriting tools are available to help you write high-quality sales copy more effectively. These tools use artificial intelligence to analyze your audience and create content that will appeal to them.
Generate ideas for social media posts and advertisements
Generating content is one of the most challenging tasks for any marketer today. It's not just writing a blog post or creating an ad — it's also creating content that will resonate with your audience. As more companies compete for attention and space on social media platforms like Facebook and Instagram, you need to produce more content than ever to stand out. AI Copywriting software can help you generate ideas for social media posts or advertisements. These tools can help you create content that resonates with your target audience by analyzing their likes, dislikes, and interests.
Generate leads from your blog posts
Using AI copywriting tools is a great way to get started when generating leads from blog posts. This is because they can help you write better content and are straightforward. AI copywriting tools are programs that you can use to write articles and content for your business. These tools are created by companies specializing in AI technology, which means they'll be able to create high-quality content for any purpose you have in mind.
Personalize your messaging with AI-generated content
Content personalized to each customer is more likely to resonate with them than generic articles not tailored to their needs or interests. By using an AI copywriting tool to personalize the messaging in your emails, website pages, and social media posts, you can create a more targeted experience for each customer. This will help you improve engagement rates and increase sales conversions over time.s.
Conclusion
AI is a rapidly evolving field and technology with the power to transform many industries. These AI Copywriting Tools can save time, generate better results, and expand your copywriting capabilities. They are not a one-size-fits-all tool and won't fit every job perfectly. However, these tools will help you reach more people and produce better results through increasing conversions. For more information about AI Copywriting tools, check out our other blogs.
FAQs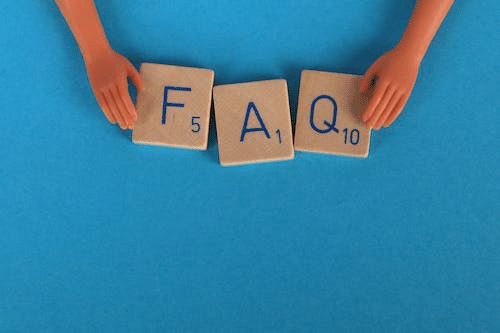 What can an AI copywriter do for me?
The best thing about using AI copywriting is that it can save you time by generating more content than you could imagine doing yourself in less time. Also, it helps ensure that all the information written on your site is accurate so that there are no errors when someone searches for specific keywords related to your business or industry.
Why use an AI copywriter?
In today's world, just so much content is being produced daily that it can be difficult for marketers to keep up with it all! We're all bombarded with countless blog posts, articles, videos, etc., every day – we can hardly keep up with them all! This makes it hard for marketers to produce high-quality content as quickly as needed to stay ahead of the competition. That's where AI copywriting tools come into play. By using these tools, marketers can reduce their workload while still producing high-quality content to help their brand stand out.
Can AI replace human copywriters?
AI copywriting is the next big thing in content creation. It's natural but will only replace your human writer sometime soon. Because many things make good writing great — creativity, empathy, and understanding what your audience wants- most AI tools can't do those things yet.