Last Updated on September 17, 2023
Do you want to become a video editing pro from 0 to 8 without taking crash courses or training? The answer is here–AI video generators. The smartest artificial intelligence innovation to ever hit the video creation landscape.
With this AI video creator, you can easily create engaging videos in just minutes, eliminating time consuming recording and the tedious creation process of traditional video editing. By using this tool and selecting your own avatar and written content, you can make engaging videos without the fuss.
So, read further and discover more about video generators.
How is Text to Video Generators Different from Traditional Video Editing Software?
Anyone who has used AI technology to create professional videos will say that it's really more convenient than its traditional counterpart. Of course, we cannot discount the advantages of the traditional way, but their differences cannot be ignored.
Use of people and avatars to create videos
In traditional video editing, you need actors or talents, a voiceover artist, a cameraman, and video recording equipment. AI video generators, on the other hand, do not need any of these. With its own avatars, you can ditch hiring talent and choose from the available options instead. Add to that a range of synthetic presenters to do the narration for you.
You won't need video recording equipment because the AI video creator will do this for you.
Time consumption to create videos
How long does it take to edit one video using the traditional video maker? Depending on its length and complexities, you can probably finish within a few hours. For longer ones, it would take about a day to create one good video.
Meanwhile, an AI video creator can generate an engaging video within minutes. It involves a simple process that only includes very little human input. You only need to choose your own avatar, video template, background music, and other effects to get a professional-looking, quick video.
Video editing and scaling
Traditional video editing software can only let you make one video at a time. This is not the same with the AI video maker as it lets you scale the video if you want.
Broader audience reach
Traditional video editors need to translate videos into another language through a separate process. AI video generators, on the other hand, have 40 or more built-in languages, allowing you to use any of these languages anytime.
Ability to convert text to video
This is one of the strengths of AI. It converts text to video automatically.
What are the Best AI Video Generators that Create High Quality Videos?
Let's look at the 39 names of the best AI video generators that can create high quality videos.
Wisecut is like most of the AI video generators in this list. You can feed it with text or written content, choose an AI avatar or voiceover, and wait for the AI tool to generate your video. But the best part about it is that you can make subtitles for your video, especially if your audience has hearing impairments.
Wisecut
Wisecut is an online automatic video editing software that leverages AI and voice recognition to edit videos for you. Harness the power of AI to create engaging videos at lightning speed!
Need a video to explain a concept? Choose InVideo as it edits and renders for you, so you can have engaging videos in minutes. Best of all, it offers a free trial for new users that puts watermarks on your videos.
InVideo
InVideo simplifies video creation with ready-made templates that you can quickly customize even if you've never done it before.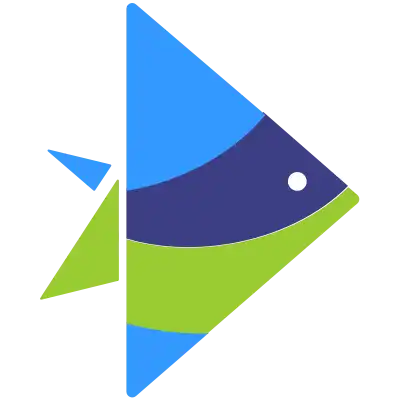 You don't need a reason to want to make a video. Flexclip lets you enjoy making personalized videos, promo videos, and other engaging videos anytime, it has royalty-free stock images and video templates to choose from.
Flexclip
Easily create and edit videos for the brand, marketing, social media, family, and any other purpose.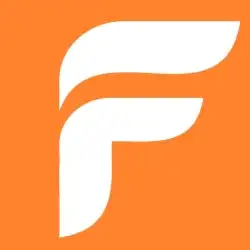 Pictory doesn't require you to download any software. You only need to input the text, choose your voiceover, and have your quick video in minutes. It already comes with background music and effects to enhance the quality of your video.
Pictory
Automatically create short, highly-sharable branded videos from your long-form content. Quick, easy & cost-effective. No technical skills or software downloads is required.

If you need to make numerous AI videos, choose Elai. Plus, it has a pool of avatars to choose from and the capability to let you generate videos in different languages.
Elai.io
Build customized AI videos with a presenter in minutes without using a camera, studio and a greenscreen.
Synthesia video generator
Synthesia is the best AI tool for YouTube, business, and content marketing. Choose your synth (AI avatars), input the text, and let Synthesia do the work for you. The fun part is that you can edit yourself to become your own avatar.
Lumen5's strength is its library of stock images, video clips, and audio files. It uses machine learning for editing video content and has custom pricing.
Designs.ai
This AI video generator is best for making ads and promo videos using artificial intelligence. Input text and generate a video with music, special effects, and animation. Choose from its basic plans and pro plans, depending on your video editing needs.
Use this video software for realistic, personalized video campaigns. It can convert text to great videos and uses facial expressions and lipsynching. So, from inputting text and choosing your video template to generating videos, Rephrase.ai is your choice.
Like Synthesia, you can use its synths to generate high quality videos in minutes. Create YouTube videos and upload them to your YouTube channel and other social media platforms.
Veed.io is an AI video generator that acts more like editing software. It aims to simplify the video content process through its features like voice recording, music libraries, and video templates.
Skip the time consuming video creation process with GliaCloud. You won't need any bulky video editing software or editing experience. Just input the blog post or the blog post URL, and the AI tool will do its job. You can also preview the video and edit the script if you want to.
Synthesys is the go-to AI video generator for commercial use. It lets you create different kinds of videos, such as explainers and tutorials. It also has its strength in its lipsynching feature.
Even the most professional video makers can benefit from SteveAI. You only need to input your text in the script editor, choose the relevant assets, and have your video easily in minutes. Convert your blog posts into engaging videos in no time.
Here's another AI video generator that lets you create quick videos from blogs, articles, and other content. The AI scans your text to determine the points for your storyboard. Then, it finds the appropriate media and generates the voiceover, making it ready for customization and downloading.
LightCut can be downloaded from the Google Playstore and used to make vlogs and engaging videos. It has a wealth of video templates and effects to edit and make videos.
What are the Benefits of AI Video Generators?
With more AI video generators entering the market, it's easy to conclude that it offers numerous benefits to users. Here's a roundup of these benefits.
Better video quality
Aside from being able to generate high video resolution outputs, AI video generators also improve quality, especially if you don't feel comfortable speaking English or facing the camera. If you don't have editing experience or skills, you won't have to worry about the output.
Higher productivity
The fact that it takes only minutes to complete one video is already a big win. How many can you generate in one day compared to the traditional way of editing videos? Plus, the scaling capability of AI video generators is unparalleled.
Wide audience reach
With many tools having over 40 built-in languages, it's easier and faster to reach your target audience.
Simple uploading to social media platforms
If your tool has social media integrations, you can easily upload your content with a few clicks
and buttons.
Conclusion
Don't be left behind. Dive into this innovation and start creating professional videos. AI video editing software is not only for those without editing experience. It's also as much for
professional video makers who want to save time and resources.
FAQs
Are there artificial intelligence software tools that are free forever?
We wish, but no. Not all names even offer a free trial. As they say, nothing good comes cheap.
What is the quality of these AI videos?
Quality is not an issue, especially if you use the best AI technology tools listed above. But 
remember that expensive apps don't necessarily mean good quality. 
What types of videos can AI make?
There is no limit to the type of videos you can make. You can make promotional videos, tutorials, product walkthroughs, campaigns, video testimonials, YouTube videos, videos online, company services, and even personal videos. 
Are there any limitations to AI text-to-video generators?
Unfortunately, there are a few limitations. No avatar can perfectly imitate human facial reactions and emotions. So, a video cannot be very realistic in the strictest sense. The tip is to choose the name with the best video editing features to produce quality videos.