Last Updated on September 19, 2023
Video editing used to only be for professional videographers. Thanks to AI video generators, you can now create your own in no time. Find out why we recommend Invideo in this review.
If you were born in the 90s and early 2000s, you would know that high quality videos were created only by a professional video maker and edited by a video editor. Special occasions meant paying an extra fee to create professional looking videos to keep the memories alive. However, with modern technology, anyone can now create high quality videos automatically using a special tool called AI video generators.
AI video generator tools use artificial intelligence and machine learning algorithms to create engaging videos without seeking the help of a professional video maker. An AI video maker creates video content, animations, realistic-looking videos, video clips, and new footage from existing videos for your portfolio. Many of these are available online and need just a few words to generate professional videos automatically.
Also called text to video editing tool, it offers various capabilities so that you can make different kinds of videos, including training videos, promo videos, explainer videos, and YouTube videos.
There are different names of online video maker software available. But for this review, we will talk about one of the most popular of its kind, Invideo. Discover why it has our seal of recommendation for your video content needs.
What Is Invideo Text To Video Editing Software?
Invideo is one of the most popular text to video editing tools in the market today, allowing you to convert words and descriptions into stunning videos in no time. What makes it unique is that it is a do-it-yourself software with more than 1 million royalty-free videos and images and custom-built templates.
Because it is a DIY tool, it lets you create AI generated videos by yourself that you can use for your blog post or portfolio. but it's not just for beginners and new video makers because this is also a favorite of professional video creators for its customizable templates, shapes, images, colors, and more.
Aside from just creating videos, the software also lets you add a voiceover to your videos and use the text-to-speech functionality. With pre-made templates and a drag-and-drop interface, it makes the video creation process a lot easier, so you can create video content with just a few clicks.
InVideo
InVideo simplifies video creation with ready-made templates that you can quickly customize even if you've never done it before.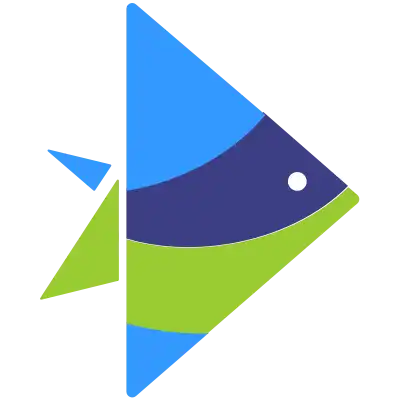 Features And Benefits Of Invideo Text To Video Software
We checked the features and benefits of Invideo and tried it ourselves, which is why we highly recommend the tool. Read on to find out what it can do for your video editing and creation tasks.
Templates And Media Library
With Invideo, you don't start creating videos from zero. If you need to use a template, it offers over 5000 custom-built video templates. And if you need some images, stock videos, and video clips to add to your video footage and materials, Invideo provides that for you.
Text And Animation
There is no boring AI generated video with Invideo. Create movements, animations, colors, shapes, and other elements to make your own AI video a professional video. Combine clips, flip, cut, or change the speed of your project. With Invideo, the options are near limitless.
Branding
Who doesn't want to create branding on their amazing videos? And Invideo lets you do that. Ensure that your video is attributed to you by placing your logo or watermark on it.
This text to video AI video maker does not just let you generate videos but also edit existing ones. Add lower thirds, text, animated icons, motion graphics, overlays, and masks for that engaging video you're looking to make. It lets you change colors and play with pre-defined color filters to change the mood of your videos.
Collaboration
Working with a team? Invideo makes collaboration work easily with its collaboration feature. It allows you and your teammates to work on the same project simultaneously, saving time and resources.
Given these features, you might be asking about its pricing plans. Is it expensive?
Invideo is one of the best AI video generators and it is accessible to everyone with its three-tiered pricing plans—Free, Business, and Unlimited.
Not sure if Invideo is what you're looking for? No worries! Try it for free. The Free Plan offers over 6000 video templates, free video sharing, 40-minute video duration, over 3 million contents in its standard media library, and automated text to speech. All this for $0.
Business
For $15 a month, the Business Plan lets you have access to 6000+ video templates, watermark-free videos, 60 HD video exports per month, 10 iStock media per month, 20 remove background options per month, and over 1 million premium media. If you're an influence or a small business, this plan is for you.
Unlimited
Large businesses and agencies can benefit from the Unlimited Plan for $30 a month. This includes 6000+ video templates, watermark-free videos, unlimited HD video exports every month, 120 iStock media per month, over 1 million premium media, and 40 remove background per month options.
InVideo
InVideo simplifies video creation with ready-made templates that you can quickly customize even if you've never done it before.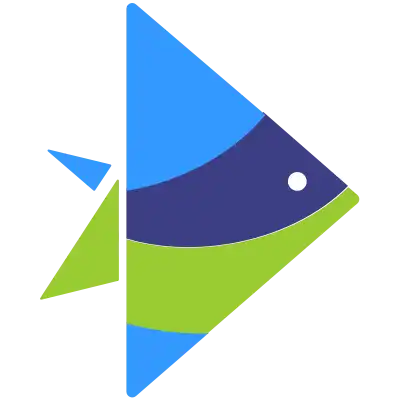 Pros And Cons Of Using Invideo To Create Videos
What do users have to say about Invideo? Let's see its pros and cons as an AI powered video editor.
Pros
Amazing customer support
Invideo makes it a point to give the needed support to its users anytime. Unlike other apps, it invests much in providing updated tutorials and documentation that users can use as references for their AI videos. It's not hard to look for help when it comes to video editing with Invideo.
user-friendly interface
No one wants to waste weeks and months learning how to use an online video generator. This is why Invideo has ensured to provide a user-friendly interface. The controls and functions are easy to find, with a dashboard that's easy to navigate.
multi-language support
Need to create videos in another language? Do it with Invideo. You don't have to worry about translating it yourself. Just give it your description, and this text to video editor will create great videos in no time.
Cons
Limited exporting options
Some users complain about having limited exporting options and sometimes lagging in exporting processes.
No Offline Functionality
As Invideo is an online video content maker, it needs a stable internet connection to work. But then again, what AI video generator does not need an internet connection?
Frequently Asked Questions
We know that you may still have some questions running around in your mind, and we understand that. So, we've gathered some frequently asked questions, so you can read them and find the answers to your questions.
Is There A Limit To The Number Of Videos I Can Make With Invideo?
This depends on the plan you're using. If it's the free plan, there is a cap on almost all the services. Some services are also capped in the Business Plan. If you want an unlimited number of engaging videos, you can choose the Unlimited Plan.
Does Invideo Support 4K Video Resolution?
The 4K video resolution has a resolution of 3840 x 2160 pixels. And yes, this video creation software supports this resolution.
Can I Export My Videos In Different Formats?
Yes, it lets you export your videos in the format you use and share them directly on social media.
Final Thoughts: Why You Should Create Videos With Invideo
There are so many reasons you should generate videos with Invideo. But let us give you three.
Firstly, the price for the paid plans is affordable. $15 and $30 shouldn't hurt your pocket, right? And if you are only starting your video creation gig, you can use the software for free. How good can that be?
Secondly, it provides you with templates and a large media library. Forget downloading images on websites (though it gives you access to some image websites). It even has a collection of music to embed in your videos.
Thirdly, its video editing features are superb, letting you create professional videos in no time.
So, when thinking about the best AI video generator and amazing AI video generators, think Invideo. And for automation tool reviews, think Softlist.
InVideo
InVideo simplifies video creation with ready-made templates that you can quickly customize even if you've never done it before.