Last Updated on November 7, 2023
Note-taking apps has got to be the most trendy thing in education today. Everyone's looking for a fancy app that will solve their note-taking apps needs and help them effectively organize all their essential information in one place. Everyone can use an app that helps them take better notes, from high school students to busy executives.
What are the advantages of Note-Taking Apps?
Note-taking apps feature a variety of layouts and organization options that allow you to quickly jot down thoughts and ideas in any format you like. Some note-taking apps let you create rich multimedia content like photos and videos, while others focus solely on text. Google Calendar is a free web-based calendar that helps you keep track of your appointments, meetings, and other events. It's easy to use, available on all your devices, and can be shared with others.
Note-taking apps have become a popular way to take notes in class. They're handy for students who are often away from their computers and need access to their notes wherever they go. A few of the advantages of using note-taking apps are:
You can access your notes almost anywhere, using your phone or tablet.
It's easy to share your notes with other apps or people and use them collaboratively.
You can organize your notes in ways that make sense, such as by subject or date.
The best note-taking apps also allow you to add pictures, videos, and audio recordings to your notes, which can be very helpful for studying subjects like history or science.
17 Best Note-Taking Apps
Tasks and to-dos can easily slip through the cracks if you need help remembering what to do. The apps listed here will help you organize by giving you a place to capture everything you need to remember.
Bit.ai is a note-taking app that allows you to create notes in your handwriting. The app has a built-in dictionary and a handwriting recognition engine, making it easy for users to take notes in their handwriting. The app also lets you share your notes with others by sharing them on social media platforms such as Facebook and Twitter. You can also email the note to yourself or another person. The app allows you to save your documents in the cloud to access them from any device.
Free: $0
Pro: $8 Per Member / Per month.
Business: $15 Per Member / Per month.
Bit.ai
Create fast dynamic notes, documents, wikis, knowledge bases, projects, client deliverables, technical docs, training guides and client portals, while integrating across the apps you work with.
Nifty is a simple but powerful iOS, Windows, and Mac note-taking app. Use it at school, at work, or home. It's the best note-taking app for iPad, iPhone, and Mac. Nifty is an excellent tool for students to take notes in class, but it's also ideal for business use. You can use it to create lists or write memos from your office computer or smartphone while on the go.
Free: $0 forever, unlimited members.
Starter: $39 per month, billed annually.
Pro: $79 per month, billed annually.
Business: $124 per month, billed annually.
Unlimited: $399 per month, billed annually.
Nifty
Stop switching between Roadmaps, Tasks, Docs, Chats, & other tools. Nifty is one app to unite teams, goals, and actions in one place.
ClickUp
ClickUp is a top-rated note-taking app that has existed for a few years. It has many features make it one of the best online note-taking apps. The interface is clean and easy to use, and you can create tasks with just one click. The app also offers views for your notes: calendar, list, and grid.
Pricing
Free Forever: $0
Unlimited: $5 per member/ per month.
Business: $12 per member/ per month.
Business Plus: $19 per member/ per month.
Enterprise: Contact Website.
ClickUp
Work smarter as a team with real-time chat. Tag individuals or groups, assign comments for action items, and link tasks to get more done together.
The notion is a powerful, collaborative, and flexible note-taking tool that helps people organize their ideas, thoughts, and information. The notion is a collaborative writing tool that lets you collect and organize your notes in one place. It has many features, including file attachments, an internal search engine, and a simple mobile app that can be used to view your notes on the go. The notion also offers collaboration tools so multiple people can simultaneously work on the same document.
Free: $0.
Plus: $8 per user/month.
Business: $15 per user/month.
Enterprise: Contact Website.
Zoho Notebook is a free online note-taking app that can help you to create and manage your notes, tasks, photos, and files. With Zoho Notebook, you can create unlimited notebooks with different color schemes, fonts, and styles. You can also import images from the web or add them from your computer.
Zoho Notebook Pro is available for $1.99 per month, though you can bring the cost down with a more extended subscription.
Zoho
A unique and powerful suite of software to run your entire business, brought to you by a company with the long-term vision to transform the way you work.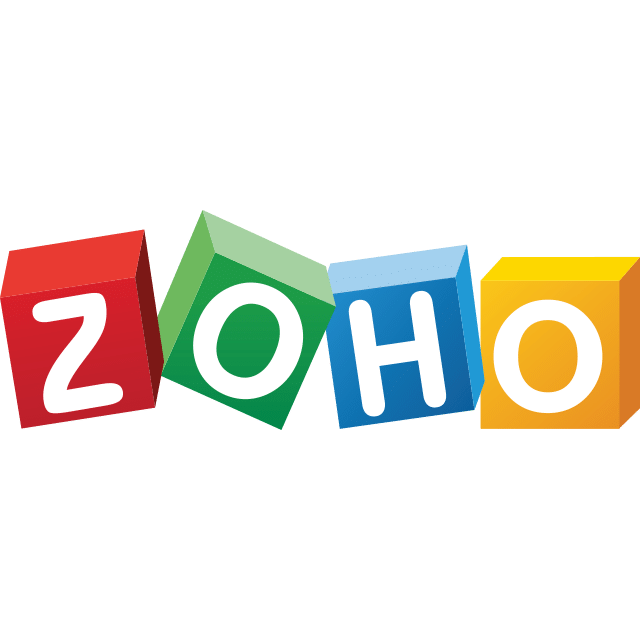 Evernote is the best note-taking apps on the market. It's a powerful tool that can be used to take notes, create checklists, create to-do lists, record interviews, and much more. It can be used on multiple devices, including the web, and it offers many valuable features that make it an excellent choice for students.
Pricing
Evernote Professional costs $9.99 per month.
Slite is a free note-taking app that lets you take notes, create to-do lists and sketch ideas. It is available on your desktop, mobile, and tablet. It has a clean design that makes it easy to use. You can add text, photos, videos, and audio recordings to your notes and documents. Slite also allows you to collaborate with others by sharing your notes with them.
Pricing
Free: $0
Standard: $6.67 per member per month.
Premium: $12.50 per member per month.
Dropbox Paper is a simple, easy-to-use note-taking app that's built right into your Dropbox account. It's like a digital whiteboard that lets you collaborate with others. Dropbox Paper is free and works on any device with an internet connection. You can use it on your laptop computer, iPad, or iPhone, and it syncs automatically so you can always work with the latest version of your notes.
Pricing
Contact Dropbox Paper for pricing details.
Simplenote is the easiest way to take notes on your phone or computer. Create notes on the go with Simplenote's mobile apps and access them from anywhere with a browser. Use tags to organize your notes and quickly search for what you want.
Pricing
The current Simplenote Sustainer plans are $19.99/month or $199.99/year.
Standard Notes is a private and secure note-taking app that syncs across all devices. It's been built from the ground up to be your digital notebook, with features like search, tagging, encryption, and two-way sync. Everything is stored locally on your device and encrypted before being sent to our servers.
Pricing
Standard: Free.
Productivity: $63/year.
Professional: $84/year.
Apple Notes is a note-taking app for your Apple Devices, iPhone, iPad, and Mac. It's one of the free note-taking apps to download and use, but you can pay for some features in-app. You can create text notes, lists, photos, and sketches with Apple Notes. Apple users can use Notes on their iPhone and iPad to store text and pictures. If you're looking for a note-taking app that works on your iPhone, iPad, and Mac, then Apple Notes could be the one for you. It's easy to use and has handy features like iCloud sync, so your notes are always up to date across all your devices.
Pricing
Apple Notes Price: Free for 5GB of storage across all iCloud services; starts at $0.99/month for 50GB.
Bear is a powerful note-taking app for mobile and desktop. Bear can help you collect your thoughts, save articles, take notes, and create to-do lists. Bear has been designed from the ground up for speed and efficiency. It lets you quickly open and edit documents with ease. Bear also has a beautiful interface that lets you focus on your work.
Pricing
The Bear Pro subscription has two options:
$1.49 monthly, which offers a one-week free trial.
$14.99 annually, which has a one-month free trial.
Ulysses is a powerful and intuitive writing app for Mac, iPad, and iPhone. With Ulysses, you can write quickly and comfortably. The app has a beautiful user interface that feels natural on Mac, iPad, and iPhone. With Ulysses, you can easily organize your notes and ideas in one place. You can also easily search through them to find what you want. In addition to taking notes on your computer or smartphone, Ulysses also allows you to sync your notes across devices via iCloud or Dropbox.
Pricing
$39.99 per Year Or $5.99 per Month.
TYPORA is a powerful and flexible note-taking app that allows you to take notes on the go, capture ideas, and efficiently organize them. It's available for all major platforms (Windows, MacOS, Linux). Typora is the best online note-taking app that instantly lets you create text notes in the browser. The note editor has many features, such as syntax highlighting, code snippets, etc.
Pricing
If you're ready to upgrade officially, you can purchase a Typora license from its site for $14.99, a one-time payment for a lifetime of merriment.
Microsoft OneNote
Microsoft OneNote is the note-taking app of choice for many people, and it's not difficult to see why. OneNote is available across all major platforms, including Windows, iOS, and Android. It also offers a web version that can be used on any device with an internet connection. On the surface, but dig deeper, OneNote looks like a basic note-taking app. It has powerful features that can help you organize your thoughts, collect information from around the web, and collaborate with others.
Pricing
OneNote is free to download, although you can unlock premium features with a Microsoft Office 2019 or Microsoft 365 subscription, including stickers and advanced sharing options. Microsoft 365 accounts start at $6.99 per month.
Google Keep is a note-taking app developed by Google. It is available for Android, iOS, and the Web. The app allows users to create lists, set reminders, create checklists, add photos, and record audio notes. Google Keep lets users sync their notes across devices using the cloud service Google provides. Using the Google Keep website or mobile app, your notes app can be accessed from any device with an internet connection.
Pricing
Contact Google Keep for pricing details.
Hive Notes is a great note-taking app for taking quick notes. You can create new notes or open existing ones, and there are some valuable features like the ability to search your notes by keyword.
Pricing
The pricing for Hive starts at $12.0 per user per month. Hive has a single plan: Teams at $12.00 per user per month.
Conclusions
The Best Note-taking apps are helpful for everyone, and everyone can take advantage of them. But most importantly, note-taking apps are not a convenient luxury—they are necessary for any situation where work or study requires input from multiple sources or when you must transcribe the information on the fly. When used effectively, note apps improve productivity and efficiency by allowing you to quickly take and organize relevant information anytime, anywhere. Of course, the best note-taking app is the one that suits your needs.
FAQs
Why do we need a note-taking app?
A note-taking app is an application that allows you to keep track of information that you don't want to forget. This can be anything from a grocery list to a list of books you want to read or even meeting notes.
What ate the limitations of Note taking app?
The problem with note-taking apps is that they could be better for everyone. Some users find them too difficult to use or dislike the idea of storing everything in one place. For example, some people prefer a physical notebook to keep things down and store it somewhere safe until they need it again.
How does it work?
Note-taking tools are a great way to keep track of all the information you need to remember. They can range from simple notepad apps to more advanced note-taking software capable of storing large amounts of data. The most important thing to consider when choosing a note-taking app is whether it is compatible with your operating system. You'll also want to ensure the app has the needed features, such as cloud storage or password protection.