Last Updated on September 12, 2023
When it comes to video content, there are a lot of different ways to create it. You can use professional video generator tools, or you can use free online tools. In this blog post, we will compare 19 different video generators and their price plans. This will help you decide which tool is right for you!
Artificial intelligence is a revolutionary field of modern technology, and the coming era owes to AI. If you are a video editor, a content creator, or a producer, You must know the best AI video generators in 2022.
Videos are an excellent way to deliver messages in a brief amount of time, yet still, be comprehensive. In today's world, videos have become the best source for conveying information.
Video editing and creation can often be very time-consuming and tiring. However, the best alternative is to use artificial intelligence which provides automated videos that are perfect every time.
If you're looking for powerful but easy-to-use video generator software, look no further! In this article, we'll introduce you to the best AI video generators of 2022. These programs are perfect for creating promotional videos, main channel videos, business videos, or just general work. With so many great options available, it's hard to know which one is right for you. But don't worry – we've done the research so that you can choose the perfect AI video generator for your needs!
19 Top ai video generators Price plans
This AI-based video generator creates professional videos based on texts or scripts within minutes, allowing you to quickly get online.
You can create the following the video:
-Memes
-Video ads
-Slideshows
-Video testimonials
-Promo videos
-Branding templates
-Video presentations
-Youtube Videos
This platform is constantly updated and provides users with a plethora of video editing features, such as:
-Transitions
-Filters
-Stock media
-Library
-Music
…and much more.
This AI video generator service is great because it offers tutorials and guide videos. With this, you can learn how to create a compelling video that meets your needs.
If you want to use InVideo for free, there are limited features available. With the business plan, it's $30/month. If you want unlimited access to all features, it cost $60/month.
InVideo
InVideo simplifies video creation with ready-made templates that you can quickly customize even if you've never done it before.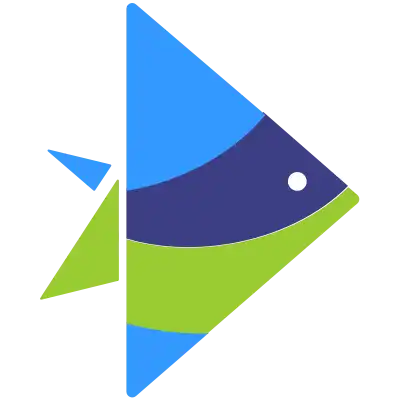 2.) Pictory AI: best ai video generator
Pictory is most well-known for our AI media text video generator which can create videos from short texts, long summaries of videos, and subtitles. Our other online tools include:
-Visuals to video
-Article to video
-Script to scripts
Depending on your area of interest, you can create videos for any purpose, including branding, training, sales enablement education, and marketing.
There are four pricing plans available:
-Free Trial – $0/month
-Standard – $19/month
-Premium – $39/month
Pictory
Automatically create short, highly-sharable branded videos from your long-form content. Quick, easy & cost-effective. No technical skills or software downloads is required.



Flexclip is a content creator AI video generator tool that turns text into videos, much like its competitors. Its features include:
-Tutorials
-Variable-style videos
-Business promos
-Trailer videos
-New Videos
The free plan costs $0 per month. The basic plan costs $9.99 per month, while the Plus plan costs $19.99 per month On the other hand, the business Supreme plans cost 29$ monthly
Flexclip
Easily create and edit videos for the brand, marketing, social media, family, and any other purpose.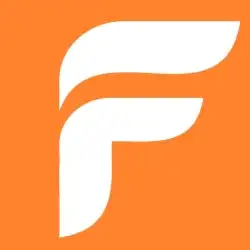 8.) OFFEO: software for video creation
Video marketing is a contemporary way to advertise using videos. The goal is to make stand-out videos through content creation services. Additionally, this company plans to be one of the top brands in AI by producing high-quality video footage.
With Proof, you can create:
-high quality content
-automatic uploads
-taglines
-business information pages
-video animation features
and templates as well as manage colors & fonts.
OFFEO is an excellent platform for those who want a professional video with high-quality footage and many customization options. It supports almost all international languages, allowing you to add a voiceover or any language of your choice. Additionally, it has thousands of stock videos and images available with unlimited access.
OFFEO Pricing
OFFEO has a single pricing option: the premium plan, which costs $19 per month.
OFFEO
Simple and powerful video creation platform. Create amazing content in less than 3 minutes.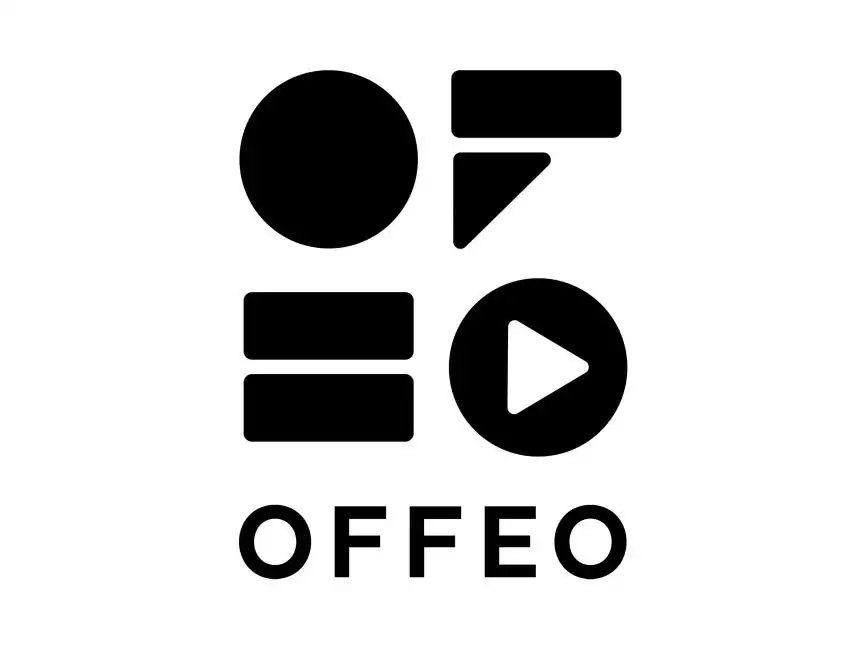 5.) Wave Video
Wave Video makes it easy to create videos with AI video generators, which are perfect for social media or emailing, blogging, and website use. With just a few words, Wave Video can find matching clips and images for you—almost as well as Vidnami (which is currently unavailable).
This video generator software allows you to sync everything and export it in high definition. You also have access to more templates than other comparable products on the market, which come with motion graphics that make them easy to edit.
Wave Video Pricing
Wave Video has three main pricing categories:
Free of charge
Creator – $24/monthly
Business-level – $48/month
6.) Designs AI
This platform is the go-to for professionals. It offers the best video generator capabilities for long projects, including ludes video creating, logo making, design creation, mockup maker, and speech creator.
Designs AI has other industry-leading AI tools available as well:
-Logo maker
-Mockup maker
-Speech maker
-Design maker
-Color matcher
-Calendar option
-Graphics maker
This software is great for those new to video animation or editing, as it provides easy and professional videos. It also has a neat layout with easy-to-understand user-friendly tools and is available with tutorials.
Designs AI Pricing
Designs AI offers three pricing plans:
Basic – $29/month
Pro – $69/month
Enterprise – customized
7.) Synthesia
Synthesia is a great AI tool that allows you to create videos in any language using only text. You can also quickly create avatars who act as explainers for your videos.
This AI tool is unique in that it offers avatars in more than 40 numbers, as well as facial expressions and gestures.
Synthesia Pricing
At Synthesia, we have two pricing plans for our customers:
Personal – $30/month
Corporate – custom pricing
Adobe Premiere Pro is a powerful video editing tool that can be used by professionals to create high quality videos. It supports 4K footage, 360° angle rotation, sound audio, effects and transitions. You can use it on Linux, macOS and Windows 7+.
Pricing
The cost is $52.99/month.
8.) RAV.AI: ai video generator
The world's first AI video generator service is now available to everyone. With this exciting new technology, you can have videos created and edited according to your specific needs and desires. The services offered include:
-Video creation
-Video editing
-Adding texts
-Effects
-Transitions
-Images
RAV.AI is an excellent video generator tool that saves you time and money. It is the perfect choice for those who want to create and edit videos without spending a lot of money. With RAV.AI, all you need to do is upload your video and it will provide you with a completely next-level edited video.
9.) Recreate AI
With Recreate AI, you can quickly and easily create videos based on any text or link you provide. Just enter your topic of interest and watch as the AI video editor does all the work for you!
With AI video generator, you can easily generate videos with high-quality graphics. You also get to choose the music and visual effects that you want. You have access to:
-Templates
-Audi sounds
-Emotional tunes
-Adjustment of video speed
-Addition of subtitles
-Editing
Pricing for Recreate AI
Proof has three different pricing plans:
Free of charge
Individuals for $20/month
Businesses for $60
10.) Lumen5
Lumen5 is a video generator software that uses AI to generate videos from text, links, or imported blog posts. It is well-known for its beautiful unlimited templates and multiple features.
In only a few minutes, you can have the video of your dreams- Lumen5 offers a free version with limited features for beginners.
Pricing of Lumen5
There are four pricing plans to choose from:
* Free version
* 15$ per month for creators
* 79$ for the Premium version
* 199$ for Business works
11.) Gliacloud
Videosync is a subscription-based video generator software that takes text from social media, sports events, and news sources to generate AI videos through the process of text-to-video conversion.
It is an essential and suitable option for enterprises and people in business who remain in need of an adorable video for their brand marketing. Utilizing this software, you are able to:
-Zoom-in feature
-Video layouts
-Transitions
-Effects
-Article to video
-Montage maker
-Voiceovers
-Video Music
Pricing
The Pro version is $300/month, the business version is $550/month, and enterprise-level custom pricing is available.
12.) Veed
You can use InVideo to generate videos that range from short to long, and you can share them on social media or YouTube. It is useful for:
-Individual professionals
-Agencies
-Brands
With many customer-friendly features, Proof is available in multiple versions. The free version has a watermark but is still accessible for trial purposes or self-training. With very little to no training required, you can customize:
Texts
Colors
Fonts
Music
Voiceover
Veed AI Pricing
The basic plan for using Proof is free, but if you want access to pro features, it costs $12 per month.
13.) Kapwing
Kapwing is an excellent choice for its variety of features and cheap subscriptions. It's a unique mixture of multiple video generator tools you can get online or download to your computer.
Kapwing AI Pricing
Pro Version: $17/month
For Teams: Also available at $17/month
14.) BigVU
AI software on mobile isn't anything new, but this one in particular allows you to create:
-Engaging Videos
-Vlogs
-Superior styles
-Loads of templates
-videos with great graphics
-a built-in teleprompter
This video generator tool is perfect for beginners who have trouble designing their own scripts. All you need to do is enter your script and let the app do the rest. You can create an account on this software, but it isn't free – you'll need to buy a subscription.
Pricing
We have three different economic plans to choose from, based on your needs:
– The Basic plan is $14.99/per month
– The Plus version costs $39/per month
– The Group version is available at $149/month
15.) PicsArt
If you're someone who loves social media and taking unique pictures, this is the tool for you. With AI-based technology, creating videos and photographs with simple text has never been easier. You can also create:
-Emojis
-Digital drawings
-Cartoons
In addition to being available as a computer program, it also comes in a mobile version. You can download it for free from either the Google Play Store or the Apple App Store. Some of its major features are listed below:
-Stickers
-Fonts
-Frames
-Filters
PicsArt Pricing Rates:
Free
Gold – $13.58/month
Team – $16.3/month
16.) Magisto
Magisto is an impressive video generator tool that is perfect for both business people and marketers, whether they are newbies or experienced professionals. With Magisto, anyone can easily create beautiful videos in just a few minutes.
Unlimited access to rich templates making your video truly memorable. Additional features include:
-Titles
-Effects
-Transitions
-Video editing
-Attractive layout
-High graphics videos
Magisto Pricing Rates
Magisto is software that you have to pay for, and it has three different pricing plans.
The first plan costs $9.99/month and is considered the "premium" version.
The second plan, which is called the "professional" version, charges users $19.99/month..
Finally, there is the business model of Magisto, which is most expensive at$69.99 monthly
17.) Vedia AI
Some well-known AI tools are:
-Videoscribe
-iMovie
-Windows Movie Maker
AI is used to improve many business processes, including:
-Video production and editing
-Data input and output
-Customer service
-Brand awareness and popularity
-Lead nurturing
-Content marketing
-Sales
-Promotional ads
Vedia AI Pricing
Pricing plans for Vedia AI have not been released yet, but they will be available soon on the official website.
18.) Wisecut
If you have a video file but don't have time to edit it, Wisecut might be your ideal tool. Simply upload your video to this online application and it will do the job automatically.
Wisecut features automatic removal of silences in the video, smart background music addition, subtitles, and transcription, as well as automatic audio ducking that reduces the intensity of the background music when you are talking and increases it when not speaking.
The service is a Freemium offer, with its free plan including all the basic features. For those who need more storage space or video minutes, there are two paid plans: 30 video minutes per month and 2GB storage for $5/month; or an unlimited amount of both for $20/month.
Pricing
The $10 monthly plan gives you better resolution, 70GB storage, and up to 60-minute videos. In addition, there are premium features such as facial recognition, auto-translations, and automatic noise canceling. The next step up is the Professional for $29 per month which provides even more features beyond what's offered in the lower-priced option.
Rephrase.ai offers a scalable solution for enterprises with large customer bases to create personalized marketing videos using text-to-speech AI technology. With Rephrase.ai, you can create geo-targeted and personalized video ads, custom landing pages and customized messages for each stage of your sales funnel – all at scale.
Rephrase.ai's technology is not for amateurs or those who want a quick fix; this system requires contacting the team to discuss your marketing needs and get a price quote.
Conclusion
Whether you are a business owner, marketer, or just someone who wants to create engaging videos for your social media account, there are many top video generators available that can help you achieve your goals. From PicsArt and Magisto to Vedia AI and Wisecut, these tools offer a wide range of features and pricing plans to cater to the needs of businesses and marketers of all sizes. So if you are looking for an easy way to create professional-looking videos, be sure to explore the top video generators available today.
FAQ
What is the difference between PicsArt and Magisto?
While both PicsArt and Magisto are popular video generators, they offer different features and pricing plans. PicsArt is a more basic tool that allows you to edit photos, create collages, and make short videos with text overlays. Meanwhile, Magisto offers advanced editing features such as titles, effects, transitions, video editing, etc., as well as a library of templates for creating more professional-looking videos. Pricing plans also differ between the two tools, with PicsArt offering a free plan while Magisto has paid tiers starting at $9.99 per month.
Which AI tool is right for me?
If you are looking for an AI tool to help with your video marketing, then your choice will depend on the features that you need and your budget. Some popular options include Vedia AI, Wisecut, and Rephrase.ai. For example, if you are looking for a tool that provides smart background music and subtitles, then Wisecut might be the ideal option for you. Meanwhile, if you want a more advanced tool with features such as custom landing pages or geo-targeting capabilities, then Rephrase.ai might be the best choice for your needs.
How can I create personalized videos at scale?
One option is to use a service like Rephrase.ai, which offers businesses with a large customer base the ability to create personalized marketing videos using text-to-speech AI technology at scale. To use this tool, you will need to contact the team and discuss your marketing needs before getting a price quote for your project. Other options include PicsArt and Magisto, which both offer basic video editing features as well as premium templates for creating more professional-looking videos. In addition, both tools are relatively affordable and easy to use, making them suitable for beginners as well as experienced marketers.