Last Updated on September 6, 2023
If you are looking for a content management system platform, you are likely to have a lot of choices. There are many products in the market and it can be overwhelming to decide on one. The platform you choose should match your business needs, provide flexible features, be affordable, and have community support.
Shopify's content management system is a clear winner in this category. Shopify's CMS is intuitive and easy to use, making it great for beginners. The e-commerce platform's website builder tool makes it simple to design your store from scratch there's no need to hire a web designer or developer for web pages. Shopify also offers an extensive library of templates that you can customize to suit your brand. Suppose you're looking for more flexibility than what comes with the default templates. In that case, you can also choose from thousands of third-party themes that add extra features such as product comparison charts or live chat support directly into your online store without coding anything yourself.
Contact Shopify for pricing details.
Shopify
The future of business is yours to shape. Sign up for a free trial and enjoy 3 months of Shopify for $1/month on select plans.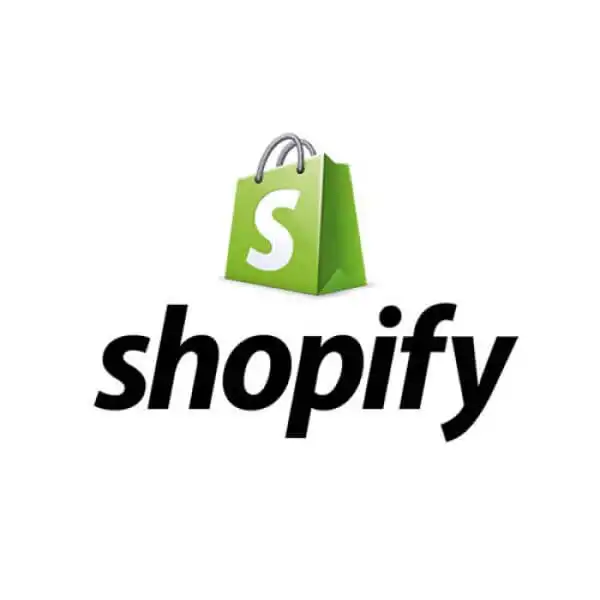 HubSpot CMS is a content management system platform that helps you manage your website and other digital assets. It can power both small and large websites, intranets, extranets, and other web applications. HubSpot CMS is compatible with most browsers and devices, so visitors can access your website from any device. It also offers an easy way for people who are not tech-savvy to build their websites without learning how to code or hire developers or designers.
Contact HubSpot CMS for pricing details.
HubSpot CRM
Transform your business into a revenue generating machine by creating delightful customer experiences.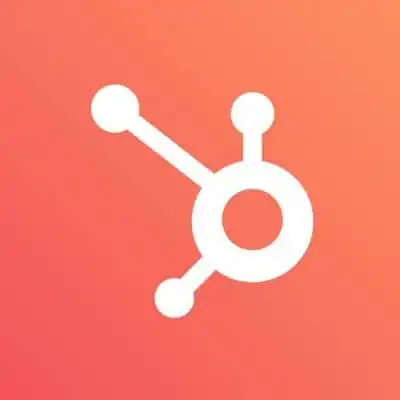 Contentful is the best CMS platform for managing and delivering your content. Contentful's mission is to make it simple for you to create great digital experiences for your customers. The Contentful platform powers hundreds of websites and apps with scalable performance and high availability. Contentful gives you complete control over every aspect of your site's design, functionality, and content management.

Pricing:
Free
Basic: $300/month
Premium: Custom/year
TYPO3 is a popular content management system (CMS) that allows you to manage your website's content. TYPO3 is free, open-source software and can be installed on your own hosting or used as part of a web host's service. It is a mature, stable, and secure CMS that can be used for both simple and complex websites. TYPO3 is frequently used by large enterprises with thousands of pages and users. It is also popular with smaller organizations that want to build their own website without having to pay for expensive software or hire a web developer.
Pricing:
Contact TYPO3 for pricing details.
WordPress is a free, open-source content management system that allows you to create a blog or an online magazine. You can also use WordPress as an e-commerce platform or even for business purposes. WordPress is installed on a web server, which either is part of an internet hosting service or is a network host itself. WordPress has been integrated into many web hosts' services that offer one-click installs of WordPress. This makes WordPress one of the easiest ways to launch a website as all the technical details are handled by the host, who also updates the software for you.
Pricing:
Free
Personal: ₱160 per month, ₱1,920 billed annually
Premium: ₱333 per month, ₱3,996 billed annually
Business: ₱933 per month, ₱11,196 billed annually
Commerce: ₱1679 per month, ₱20,148 billed annually
Enterprise: Starts at $25,000 yearly.
Joomla is a content management system (CMS), which means that it's software that allows you to create, organize and manage the content on your website. Joomla is open-source software and free to download, so it's perfect for anyone who does not have the budget for more expensive solutions best cms platforms. Joomla is one of the most popular CMS platforms on the market. It has a lot of features, including easy installation and configuration, extensive documentation, lots of templates available for free download, and an active support community.
Pricing:
Personal: $99/year
Business: $199/year
Agency: $399/year

Bynder is a content management system platform that allows you to create high-quality websites and apps. It's the most advanced CMS on the market with advanced features and a simple user interface. Bynder is an intuitive, powerful, and flexible CMS that is fully customizable. It's built with a modular architecture to ensure it will always be up to date with the latest technologies and trends in development. Bynder is also fully responsive so your website will look great across all devices.
Pricing:
Contact Bynder for pricing details.
Concrete5 is the most powerful and easy-to-use open-source content management system on the market. Whether you are a developer, designer, or just someone who needs to manage a simple website, Concrete5 has all the tools you need to build a great site. It has many of the features you need for a website and blog, including pages, blogs, galleries, polls, events calendars, and more. You can use Concrete5 to build anything from a simple brochure site to an e-commerce store with hundreds of thousands of products. The Concrete5 community has created thousands of themes, plugins, and extensions that let you take full advantage of all its features.
Pricing:
Contact Conrete5 for pricing details.
Drupal is an open-source content management system (CMS) and framework that runs on a wide variety of websites, from news media sites to corporate intranets. It's built on PHP and MySQL and features a modular design allowing you to easily install the features you need while eliminating bloat. Drupal runs on a wide variety of platforms, including web servers, desktop operating systems, and mobile devices. Drupal has been translated into over 90 languages and there are thousands of Drupal modules that extend its functionality.
Pricing:
Contact Drupal for pricing details.
Magento is a content management system (CMS). Magento is flexible and scalable and can be used to build any type of website or app. The platform is open source, so it's free to download and install. Magento is an e-commerce platform that allows you to sell products online. It includes features like product management, inventory management, and shipping integration. You can also use Magento as a marketing tool to create landing pages, run promotions and send newsletters.
Pricing:
Contact Magento for pricing details.
BigCommerce is a great CMS platform that can be used to build any type of e-commerce site on the web. This includes stores selling physical products or digital products like software, books, or music. It also includes membership sites or blogs, where users can log in and enjoy special features like user, accounts with different levels of access to advanced users. BigCommerce is easy to use and has many features that make it easy for anyone to build an e-commerce site. It also has lots of add-ons that allow you to extend its capabilities further.
Pricing:
Standard: $29/month
Plus: $79/month
Pro: $299/month
Weebly is a content management system (CMS) platform that allows anyone to create a mobile-friendly website. With Weebly, you can build a website without writing any code. It includes a drag-and-drop page builder, so you can easily design your site. If you want to add more features to your site, you can use one of the thousands of templates available on Weebly's marketplace. Weebly offers two different plans: Personal and Pro. The Personal plan includes all of the basic features needed to create an online presence. You'll get access to unlimited pages, storage space, and bandwidth, plus free email accounts and support. The Pro plan gives you all of those features plus more advanced tools like e-commerce integration and premium templates.
Pricing:
Free
Personal: $10/month
Professional: $12/month
Performance: $26/month
Ghost is an incredibly popular open-source CMS platform with a strong user community. Ghost is flexible enough that it can be used for any type of website — from business sites to personal blogs. The core functionality includes blogging, publishing, commenting, and social media integration. You can also add additional functionality such as eCommerce, forums, or news feeds using plugins or extensions from third-party developers on its Marketplace (or simply through your programming skills).
Pricing:
Starter: $9/month
Creator: $25/month
Team: $50/month
Business: $199/month
PrestaShop is an open-source ecommerce solution that's flexible enough to power both small and large online shops. PrestaShop is a content management system (CMS) that allows you to build a professional online store without any programming knowledge. It's designed with usability in mind so that even people without technical skills can easily set up and manage their online stores. PrestaShop is currently used by over 40,000 merchants around the world.
Pricing:
Contact PrestaShop for pricing details.
Kentico CMS is an advanced enterprise content management system (CMS) platform. It offers the most comprehensive features, including out-of-the-box eCommerce capabilities, to power a wide range of websites and digital experiences. With Kentico CMS, you can create high-quality, customized, and engaging digital experiences for your customers at a lower cost than ever before. Users can manage their online presence in just a few clicks without relying on developers or IT professionals.
Pricing:
Business: $11,100/year
Enterprise: $19,900/year
Corporate: For large-scale projects that need more
DotCMS is a web content management system platform that helps you build, manage and grow your digital business. They are a team of developers and designers who want to make managing your website easier. DotCMS platform is built on open-source software, so you can customize it to fit any need. Whether you're looking for an easy way to set up a blog or platform that can handle millions of visitors, DotCMS can help. DotCMS allows you to manage all aspects of your website, including content creation and editing, site structure and appearance, images, widgets, and more.
Pricing:

Free
Enterprise: $3,750 starting per month

Wix is a content management system or CMS, that lets you create and manage websites. The Wix platform allows users to create websites, blogs, and online stores without requiring any coding knowledge. Users can choose from various professionally designed templates or build their custom designs. The W0ix Editor allows users to edit their pages using drag-and-drop functionality and provides tools for adding text, images, videos, and other multimedia platforms.
Pricing:
VIP: $24.50/month
Unlimited: $12.50/month
Combo: $8.50/month
Connect Domain: $4.50/month
Squarespace is a content management system designed for small businesses and individuals. It's a low-cost alternative to traditional web hosting, and it comes with a wide range of customizable templates that you can easily update through the online interface. The platform offers templates, themes, fonts, and other design elements to help users create sites with up to 100 pages. Additional features include e-commerce, analytics, automation, email marketing, and social media integration.
Pricing:
Personal: $16/month
Business: $23/month
Commerce Basic: $27/month
Commerce Advanced: $49/month
Blogger is also a content management system platform. Blogger is free and easy to use, making it an attractive option for bloggers who don't want the hassle of learning how to use another platform. Blogger allows you to create a blog, build and customize your website or web page. It's also easy to set up, so there's no need for any coding knowledge.
Pricing:
Contact Blogger for pricing details.
SharePoint is a content management system (CMS) platform developed by Microsoft. It is a web portal for intranets and extranets but also supports sharing and storing information for public websites. SharePoint can be used in many ways, from an enterprise-wide intranet to a document library to a collaboration tool that allows multiple users to create and edit documents from any location. SharePoint stores its data in lists accessed through web browsers or applications. Lists are organized into libraries which can contain items such as documents, pictures, or web pages. Users can add comments or tags to documents to provide context or share their thoughts on the document with others.
Pricing:
SharePoint Online Plan 1: $5.00 user/month
SharePoint Online Plan 2: $10.00 user/month
Office 365 E3: $23.00 user/month
Grav is a free, open-source flat-file CMS platform that makes building your website easy. It features built-in support for creating, editing, and deleting pages and posts, custom fields and more. Grav uses Markdown to format and write content. This makes it easy for people unfamiliar with code to create websites without needing technical knowledge. Grav was designed from the ground up to be easy to use and extend, with a focus on developer experience and API-first development. It features a simple yet powerful templating system that allows you to build complex layouts without any knowledge of CSS or HTML. You can also extend Grav through plugins and themes, making it easy to customize your site without modifying any core files.
Pricing:
Download Pro: $50
Alogia Pro: $100
Typhoon theme: $50
Seo Magic: $75
Cloudflare manager: $50
Instagram Feed: $25
Lightbox Gallery: $25
Site Toolbox: $20
Image Optimize: $50

Silverstripe is a content management system (CMS) that allows you to build websites quickly and easily. Silverstripe provides a framework within which you can work, rather than just being a collection of modules that you need to configure yourself. This makes it ideal for non-technical users, who want to be able to edit their own site without having to learn about web design or coding. Silverstripe has a large number of features that make it suitable for both small and large projects. It's easy to install and use, with a simple interface that doesn't require any programming knowledge. If needed, you can also use it as a framework for building more complex sites using PHP code and custom modules.
Pricing:
Solo Multi-AZ: $700/month
Small: $1,200/month
Medium: $2,800/month
Large: $5,600/month
Enterprise: POA
Public Sector: POA
Umbraco is a free and open-source content management system (CMS) for publishing websites and applications. Umbraco allows non-technical users to easily create and manage websites without having to write code or have knowledge of databases. Umbraco aims to provide developers with a fast and easy tool to create beautiful, feature-rich websites using minimum effort. The Umbraco community has created thousands of templates to use as a starting point for your site or to get inspiration for your next project.
Pricing:
Contact Umbraco for pricing details.
Conclusion
With all the CMS I have found for this guide, it's hard to decide which to choose between them. Each CMS has its strengths and weaknesses. It all depends on your site needs and what you are willing to commit. It is essential to thoroughly research each one before deciding which system to use. Hopefully, this guide has provided some insights that you can use to find the best content management system for your company. Check out our blog for more information about the content management system.
FAQ
What are the most popular CMS platforms?
The most popular CMS platforms include WordPress, Joomla, Drupal, and Squarespace. There are many others out there, too, but these are the most popular ones by far.
How do I choose the best content management system (CMS) platform for my business?
The best way to select the right CMS platform for your business is to evaluate your needs and determine which features are most important for your project's success before deciding what system you want to use. Some standard features include ecommerce capabilities, mobile support, SEO optimization tools, and analytics capabilities.
What is the difference between a content management system and a blog platform?
Blog platforms are designed to host blogs only. While CMS platforms can also be used for creating blogs and other purposes like creating eCommerce stores or selling products online.