Last Updated on December 4, 2023
What Does SEO Mean?
Search Engine Optimization is improving a website's ranking on search engines so that it will show up more often when people search for relevant keywords and queries
As you improve a site's ranking for a range of keywords, the amount of organic traffic it gets will rise. Organic traffic comes from Google's natural search volume instead of paid ads. List down the scope of what needs to get your website to show up on the SERPs (search engine results pages):
Make your content deliverable.
Make sure that these search engines know who you are and what you can do for them.
Persuade them that you are the best choice for their users.
But it's important to know that Google ranks results by how well they match the search query.
Why Do You Need SEO Tools?
You can avoid time-consuming keyword research and data analysis by using SEO tools. With the help of these SEO tools, you can identify the elements of your approach that are effective and those that could use some improvement.
The best SEO tools also offer information on how you compare to rivals and the areas with the most prospects. Additionally, they allow you to gauge search effectiveness across several locales or languages.
When managing several websites, you can use SEO tools to evaluate each site's performance quickly. Business owners who operate many websites wind up manually assessing a large amount of data in spreadsheets.
However, it quickly gets overwhelming and increases the likelihood that the reports will be false. Fortunately, SEO software can save your work hours and instantly generate precise reports.
39+ Best SEO Tools Software
Most ways to get people to link to your page involve going out and asking them to do so. You'll need their email address for that to happen.
Hunter's SEO tools lets you find the professional email address of any person. Just type in the domain of the email address you want to see, and the tool will show you the list of email addresses it has found.
Starter: $49/month
Growth: $99/month
Pro: $199/month
Business: $399/month
Hunter
Hunter is your all-in-one email outreach platform. Find and connect with the people that matter to your business.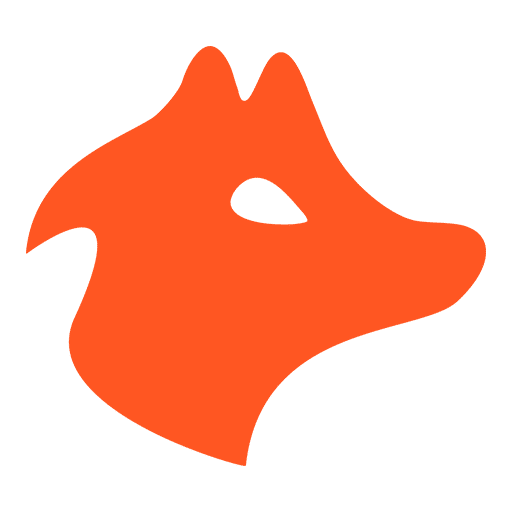 2. SEMrush
SEMrush is one of the best SEO tools you can use to do SEO on its own. This tool is the best because it lets you automate many of your SEO campaigns.
First, you can use SEMrush's SEO tools to find good keywords for your SEO campaign. Because how you optimize for keywords affects where your site shows up in search results, you need to use relevant keywords on your pages.
SEMrush helps you find the keywords that your competitors rank for so you can also rank for those keywords.
Cost And Price Plans
Pro: $119.95/month
Guru: $229.95/month
Business: $449.95/month
Semrush
Do SEO, content marketing, competitor research, PPC and social media marketing from just one platform.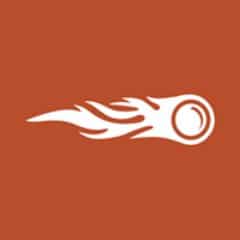 For SEO, PPC, and content marketing objectives, Serpstat is a growth-hacking platform. Serpstat will be an excellent option if you seek an economical, all-in-one tool to handle SEO duties, evaluate the competition, and manage your team. Since the program has gathered keyword and competitor analysis data for every Google region worldwide, many professionals are shifting to it.
Additionally, Serpstat is widely known for its unique features. The most popular tool is Missing Keywords, which shows you the keywords for which your rivals are ranking in the top 10 search results, but you need to.
Lite: $69/month
Standard: $149/month
Advanced: $299/month
Enterprise: $499/month
With SE Ranking SEO tool, you can complete various repetitive SEO activities quickly and easily. It automates repetitive SEO tasks, tracks rankings, checks backlinks, does keyword research, and analyzes websites.
SE Ranking is helpful for SEO automation because it provides advice on how to raise your position in search results.
This SEO tool makes extensive use of data. Using SE Ranking, you can learn about technical concerns, meta tags and headers, page load times, internal links, and images.
Essential: $31.20/month
Pro: $71.20/month
Business: $151.20/month
SE Ranking
Join thousands of professionals who streamline their SEO workflow with SE Ranking, from leadgen to reporting.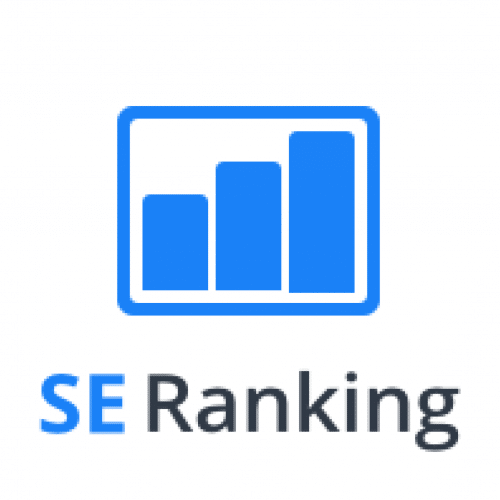 Seobility is a web-based SEO tool for management that helps businesses with activities including website auditing, backlink tracking, and website crawling. Employees may streamline procedures for keyword monitoring, competition analysis, and website enhancement using a single platform.
The application enables managers to generate SEO reports, automate SEO tasks, and gain insights into performance statistics. Project management, analytics, data import and export, and customer experience management are just a few of the features offered by Seobility.
Premium: 7 days free trial then you will be charged $50/month afterwards
Agency: $200/month
Seobility
Online SEO Software for better website optimization. Seobility comes with all SEO analyses and tools you need
The platform that delivers real-time SEO monitoring is ContentKing, a free SEO automation tool that keeps track of all site activity in real time. You are protected if links stop working suddenly, if pages have an index, or if the title of a page changes.
You are allowed to address on-page SEO issues before they impact your rankings by ContentKing, which continuously analyzes your web pages and tells you in real-time of issues and updates.
You can start your free trial by providing your business or personal email, or schedule a live demo to evaluate their platform's features before committing to membership.
ContentKing
Real-time SEO Auditing & Monitoring Platform Because search engines never sleep.
When attempting to strengthen your SEO and social media operations, it is crucial to pay attention to both. Sharing your pages on social media can increase traffic to your website even though it has no direct impact on rankings.
SentiOne can assist you with social listening, which involves monitoring what people say and do concerning your business.
Cost And Price Plans
Team Plan: $300/month
Enterprise Plan: You can book a demo to know more about the platform's features and capabilities.
Short Pixel SEO tools automatically optimize your media library.
Large photos can take longer to load due to their larger file sizes, slowing down your page's loading time. Short Pixel allows you to resize, optimize, and compress your photographs.
Cost And Price Plans
Image Optimizer:
7,000 credits: $4.99/month
16,000 credits: $9.99/month
Adaptive Images:
35 GB: $4.99/month
80 GB: $9.99/month
Web Hosting:
Business: $25/month
Pro: $50/month
Personalize the campaign metrics you want to track with the support of the SEO tools such as SISTRIX. They offer a range of services focused on improving your SEO.
You can choose a strategy that focuses on your competitors. You can use this program to review the profiles of your competitors to determine which keywords they rank for but that you should focus on.
Cost And Price Plans
Start: $99/month
Plus: $199/month
Professional: $349/month
Premium: $599/month
Ryte SEO tools communicate with search engines to let them know which parts of your website are allowed to crawl and which are not. It compiles a list of all the material you want to keep hidden from search engines like Google.
Use thisits SEO tools to easily generate an SEO tools file on your website if you do not have one.
Cost and Price Plans
You can contact their Customer Support to get an accurate quotation based on your specific needs.
SERPWoo, is one of the outstanding automation tools that lets you see who is ranking for your keywords.
When you receive the list of the top 20 websites for your keyword, you will have the opportunity to discover helpful information about the websites that are ranked in those positions. Various metrics may be accessed, such as page link authority, domain link popularity, and social shares.
Cost and Price Plans
Bronze: $49.95/month
Silver: $99.95/month
Gold: $199.95/month
Platinum: $299.95/month
The most popular analytics tool available is most certainly Google Analytics. It makes sense, considering that it's powerful and free. You can analyze and synthesize the wide range of data it provides for your website to enhance practically every marketing area.
Cost and Price Plans
You can use it for free.
You can use its free SEO tools Google Console to see which keywords are driving visitors to your website and to optimize your website so that keyword tracking can begin. You can start implementing on-page SEO to observe how your website is ranked in the search engine once your links are indexed.
Cost and Price Plans
You can use it for no charge.
Whether you work for an SEO firm or an in-house team, you provide SEO reports for your clients, managers, and superiors. Google Data Studio facilitates such reporting.
It is comparatively simple to combine data from sites like Google Search Console, Google Analytics, Google Trends, Google Keyword Planner etc., because it connects with Google's toolkit.
Cost and Price Plans
You can use it for free.
For your website, Cloudflare immediately offers a free SSL certificate. It is essential since HTTPS secures your website and affects Google rankings. Users can access your website more quickly with a content delivery network (CDN), a geographically dispersed server network. To speed up page loads, it caches static content across all of its servers and serves it from a location close to the visitor.
Utilize Cloudflare to increase website speed and defend it from malicious attacks.
Cost And Price Plans
A. Zero Trust Services
Pay-as-you-go Plan: $7 per user
Contract Plan: Custom
B. Network Services
Magic Transit, Magic Wand and Magic Firewall: You can contact Cloudflare directly to get a quotation.
An SEO keyword research tool like KWFinder helps you find long-tail keywords with lesser competition. The professionals use this SEO tool to find the best keywords and run analysis reports on backlinks and SERP (Search Engine Results Page).
Their Rank Tracker SEO tool makes it easy to see where you stand and how you're doing based on one key metric. If you need more than that, you'll also get many new ideas for keywords that will help you rank your website even higher.
Cost and Price Plans
Basic: $49/month
Premium: $69/month
Agency: $129/month
Moz Pro SEO tool is one of the best free SEO tools real experts use. Some experts loved how Moz was always up to date, even though Google's algorithm constantly changed.
Others liked Moz's chat feature, which lets them always get a thoughtful answer to any question they ask. Moz is a full-service powerhouse that can help you find what keywords to use or crawl your site.
You can learn a lot about how your site is doing and how to improve it. They also have a free toolbar called MozBar that lets you see your website's metrics on any page you visit. To learn more about SEO, visit MozCon, their annual conference.
Cost and Price Plans
You can try MozPro for free.
With AnswerThePublic's free SEO tool, you can see which searches and keywords are most important for your brand and which are most relevant.
The best part is that you can learn much with just one or two words. With this method, you can start with your industry and go into more detail about specific topics.
By listening to what search engines like Google do when they autocomplete a search, the program immediately comes up with every useful phrase and question people use around your term.
You can use this wealth of information about customers to make new, better products, services, and content.
Cost and Price Plans
Monthly: $99/month
Annual: $79/month
Expert: $199/month
By displaying the top-ranking SERPs, Neil Patel's free keyword finder Ubersuggest assists you in determining keywords and the search intent behind them. With this free, excellent keyword tool, you can find the correct terms on your website, from short to long-tail phrases.
Ubersuggest's reports show metrics like keyword volume, competition, cost per click (CPC), and seasonal trends. This tool can help determine if a keyword is worth going after and how competitive it is. It worked well for both organic SEO and paid PPC.
Cost and Price Plans
Individual: $12/month
Business: $20/month
Enterprise: $40/month
As part of its analysis of your website, HawkeAI creates a plan to improve the current approaches. The best thing about it is that it works with most marketing tools, such as:
Slack
Facebook Ads
Google Analytics
Google Ads
HawkeAI will give you insights to make more money from each campaign. You won't have to go through your SEO data and figure out what to do with it. The same automated features, such as audits, backlink monitoring, and more, are also available.
Cost and Price Plans
Plans starting from $89 per month.
SpyFu SEO tool has an excellent paid version, but many of our experts loved the free features even more. When you succeed, it will be simple to transition into the paid features if you're starting.
You may quickly and easily determine the ranking difficulty for a keyword by viewing the frequency of searches for that phrase each month. To find out the keywords your competitors use, you may also research them.
You can also search your or a competitor's website to see how many organic keywords they have, how many clicks they get each month, who their paid and organic competitors are, what Google Ads campaigns they're running, and more. It is one of the most comprehensive SEO analysis tools available.
Cost and Price Plans
Basic: $39/month
Professional: $39 for the first month then additional $79 per month thereafter
Team: $299/month
22. Woorank
Woorank is a top SEO tool that lets you track and report your marketing data for free or at a fee. You can put in the names of your competitors to find out what keywords they are focusing on so that your efforts can overlap with theirs. Try to figure out how keywords change over time so you can optimize your site for both users and search engines.
And most importantly, know what your website is missing, both in terms of how it works and what it has on it. Woorank can help you find duplicate content, downtime, and security problems and give instructions on how to fix them.
Cost and Price Plans
Pro: $79.99/month
Premium: $199.99/month
Enterprise: You can contact their Sales Team to get a specific quote depending on your unique demands.
Agency Analytics SEO tool is the best way for advertising firms to report on their clients. With helpful insights and dashboards that show the full effect of your marketing in real-time, you can save time, make more money, and impress your clients. You can keep an eye on all your marketing channels from one place.
Agency Analytics connects to more than 70 platforms to report on SEO, PPC, call tracking, social media, email marketing, and other things. It works best for brands, franchises with multiple locations, digital marketing firms, and media companies in all fields.
Cost and Price Plans
Freelancer: $12/month
Agency: $18/month
24. Majestic
Experts agree that Majestic is one of the best SEO tools. It has various beneficial features, like The Majestic Million, which shows you how the top million websites rank.
With Site Explorer, you can quickly get an overview of your site and see how many backlinks it has. It also functions as an SEO keyword tool, allowing you to determine the ideal keywords to target while providing capabilities for site comparisons and tracking your rank.
Cost and Price Plans
Lite: $49.99/month
Pro: $99.99/ month
API: $399.99/month
Enterprise SEO and SEO agencies can use AccuRanker to get the fastest and most accurate keyword rankings.
This search engine optimization software has features that users "can't live without." More than 32,000 customers use it. By giving accurate, fast, and up-to-date data, in-depth analytics and a robust infrastructure take the guesswork out of the equation.
The cloud-based SEO tool technology lets you know how keywords perform on desktop and mobile devices.
Google
Bing webmaster tools
Baidu
Yandex
YouTube
Cost and Price Plans
The Plan starts at $129/month, depending on how many keywords you need.
One of the most effective free SEO tools is SEOQuake. With the help of this Chrome extension, you can analyze your website's on-page optimization, evaluate your internal and external links, and compare your website to those of your rivals.
This SEO tool also includes keyword analysis capabilities like keyword density, an intuitive SEO dashboard, and an export option that makes it simple to download and share data with important team members.
Cost and Price Plan
You can install it for free.
The following are some of the SEO PowerSuite's included tools:
Rank Tracker
WebSite Auditor
SEO SpyGlass
LinkAssistant
Each SEO tool helps web admins and SEOs focus on a particular aspect of search engine optimization.
Users may track rankings, evaluate competitors, discover new keyword ideas, and organize them using Rank Tracker. WebSite Auditor helps with site-wide technical evaluations and offers helpful recommendations for any landing page.
Any website on the internet may use SpyGlass to find and evaluate backlink opportunities. The management of link outreach initiatives, from prospect identification through the distribution of tailored outreach emails, is also made possible by LinkAssistant.
Cost and Price Plans
Professional: $299/year
Enterprise: $499/year
An SEO tool called Siteliner can assist you in locating duplicate material on your website. What is duplicate content? Content that is identical to that found on other websites. Along with that, Google penalizes websites.
You may scan your entire website with SEO tools like this to look for duplicate content, broken links, the average page size and speed, the number of internal links per page, and more. To assist you in understanding where you stand, it compares your website to the average of the websites assessed by this program.
Cost and Price Plans
You can sign up for free and contact their Customer Support to get more details about their platform.
Using Ahrefs' SEO tools to improve your SEO is a good idea because backlinks help your site rank higher in search results. With this backlinks analysis tool, you can automate SEO tasks and see how well your site's pages rank in search results. You can see, among other things, where your site ranks and who links to it.
Ahrefs can also be used to keep an eye on your competitors' backlinks. It gives you a new chance to find places where you can get backlinks to your site.
Cost And Price Plans
Lite: $99/month
Standard: $199/month
Advanced: $399/month
Enterprise: $999/month
Since 2010, Google has used page speed as a ranking factor. Therefore, if your site loads incredibly slowly, it can cause its poor ranking.
To assess your page's performance and page speed, use GTmetrix SEO tools. The main issues affecting your website are displayed by this SEO tool, along with suggestions for how to fix them.
Cost And Price Plans
Solo: $13/month
Starter: $25/month
Growth: $50/month
Screaming Frog's SEO tools is an excellent option if you want to invest money in SEO marketing automation. You can crawl your website with Screaming Frog to determine what's holding it back from performing better in search results and raising your rating.
Your page's title and content will be checked by its SEO tools to make sure it is search engine optimized. Screaming Frog's best feature is the ability to plan regular crawls so that you don't have to spend time doing them manually.
Cost And Price Plans
It costs $209 per year.
Wappalyzer is a research SEO tool by sales and marketing teams to find the correct contact data.
It has search features for creating leads, researching the market, analyzing competitors, enriching data, verifying emails, and keeping an eye on websites.
Experts in marketing or sales can analyze any website's technical foundation swiftly, verify email addresses and other contact details, find new customers, and evaluate technological and market trends.
Cost and Price Plans
You can start your Plan with 10,000 credits amounting to $170 valid for one year.
33. StoreYa
StoreYa is the best SEO tool for PPC ads. Users of the tool are moved to the top spot with the help of a powerful proprietary algorithm.
It was created specifically for eCommerce businesses to analyze the brief "application" form that entrepreneurs fill out while creating their advertisements.
Traffic Booster finds a brand's target audience, relevant keywords, and the best advertising strategies and channels. Businesses can keep track of their advertising campaigns with the help of Traffic Booster. Campaigns are optimized using the tool's algorithm to get more sales for the lowest possible cost.
Cost and Price Plans
Basic: $120/month
Standard: $335/month
Pro: $1,000/month
Lumar SEO tool functions as the brains of your website. This SEO automation tool assists you in scaling your digital operations by bringing together the personnel, data, and insights needed for a high-performing, revenue-generating website.
Lumar's website intelligence platform identifies technical and structural flaws in your site and helps you repair them. Utilize Lumar to manage the health of your website and tap into all its profit potential.
Cost and Price Plans
You can book a time to discuss the Lumar plan that's suitable for you.
Yoast SEO tool can help you fix some of the most basic On-Page problems on your WordPress site. For example, it tells you how well your blogs and web pages are written and how well they are optimized for search engines. It lets you make changes that will help both humans and bots.
It also has SEO tools for making social media share images for your blogs and websites that only require you to know a little about open graph tags or Twitter cards.
It will also let you know if any obvious mistakes could hurt your SEO, such as problems with robots.txt or other issues.
Cost and Price Plans
It costs $99/year.
SEO requires that old content is up to date. But this process can take a long time if you have an extensive catalog. Animalz Revive makes it easier to update content by emailing you a list of posts you want to edit.
You'll need to give Animalz Revive SEO tool the information that lets Google Analytics know who you are. Then, its marketing team will look at your whole site to find places where the content could be better. Last, you'll get a simple list of old content that needs to be changed.
Cost and Price Plans
You can get started by sending your email to Animal Revive so you will get a report about the platform's pricing structure or evaluate the platform's features.
Compared to the other free SEO tools on our list, Seed Keywords operates a little differently. You can use it to build a situation and share it with others in your network. Users can then reply with search terms to help them determine keywords and search intent.
Once people answer your question, Seed Keywords will make a simple list of the answers. You can then use a bookmarked URL to get to the page. Remember that this SEO tool will only give you helpful information if you have a responsive audience.
Cost and Price Plans
Get in touch with their Customer Support to know more about its pricing information.
Exploding Topics may be helpful if you want to remain on top of content trends. This program examines pages across the internet, search histories, and social media platforms to find themes that are becoming more popular.
It's convenient to use Exploding Topics. You can select between one month and five years. You can also choose from categories such as e-commerce, technology, travel, and education.
Exploding Topics will show trending keywords with graphs, monthly searches, and growth.
Cost and Price Plans
Entrepreneur: $39/month, billed annually.
Inventor: $99/month, billed annually.
Business: $249/month, billed annually.
The Rank Math WordPress plugin is a great way to improve your SEO while writing posts and pages. It sits next to the WordPress editor and lets you see suggestions for improvements and make changes immediately. You can also use an AI assistant that suggests ways to improve your content as you write
.
There are also advanced snippet previews on Rank Math. You can see how your content looks on search engine results pages (SERPs) and social media sites. You can also track your SEO progress over time and compare it to your competitors. It will help you get that much-wanted spot right under or next to the search bar before any ads appear.
Cost and Price Plans
Agency: $499/ year
Business: $199/year
Pro: $59/year
IV. FAQ
Who Needs Search Engine Optimization (SEO)?
SEO can help any business that has a product or service to sell. Without SEO, potential customers won't be able to find your website, even if they use the correct search terms.
There are a few industries in particular that can benefit from SEO, such as:
Businesses with several locations
Online businesses
Medical practices or Medispas
Services from experts (accounting, legal, IT, financial, etc.)
Remodeling or fixing up a house
Restaurants
Pet services
Real estate
Most individuals utilize the internet to find these and other services, and 93% of internet users acknowledge that online reviews have influenced their purchasing choices.
You should look into SEO if you own a company that interacts with clients or customers.
How Can I Determine What People Are Typing Into Search Engines To Find Businesses Like Mine?
You can only start using SEO with knowledge. To optimize your site for these terms, you need to know what people are typing into Google to find businesses like yours.
Either Google's Keyword Planner or the SEMrush Keyword Magic Tool can help you do this. Load the tool and type in a search term you think people would use to find your business online. After that, you'll receive many ideas for comparable keywords and information about their monthly search traffic.
Should I Run PPC Ads, Do SEO, Or Do both?
People often ask whether a business should spend money on SEO, PPC, or both. SEO vs. PPC is an old argument.
A business would use a mix of marketing channels so it wouldn't have to depend on just one traffic source and conversions. However, budgeting is frequently a struggle, particularly for smaller organizations, and must distribute appropriately. Funds aren't endless.
Even in this case, finding a balance between a long-term SEO plan and a small but well-targeted PPC campaign is important.
V. Conclusion
The best SEO free tools are here, and they're priceless. They provide insights that would otherwise take a long time to generate. However, you will need to work hard to attain the desired outcomes.
It includes creating SEO-optimized content, rewriting all product descriptions, and using what you've learned from these SEO tools. Check out our SEO checklist to ensure you've covered your bases.
If you're on a tight budget, most of these programs provide free features or trials that you may try out. Test them out. Please do it. Learn what you need to do to enhance your ranking in SERPs. And to accelerate your progress, adopt the tool's recommendations. Your success is entirely dependent on you. Take the following step.