Last Updated on September 11, 2023
With the rise of artificial intelligence, it is no longer surprising that the marketing analytics field is being transformed. The marketing departments are now flooded with new data that provide more insight into how consumers behave.
From this information, they can make strategic and tactical decisions that will improve campaign performance. This overview will explain why AI technology is being embraced by marketers and what it means for your organization.
What Are The Benefits of AI Marketing Analytics?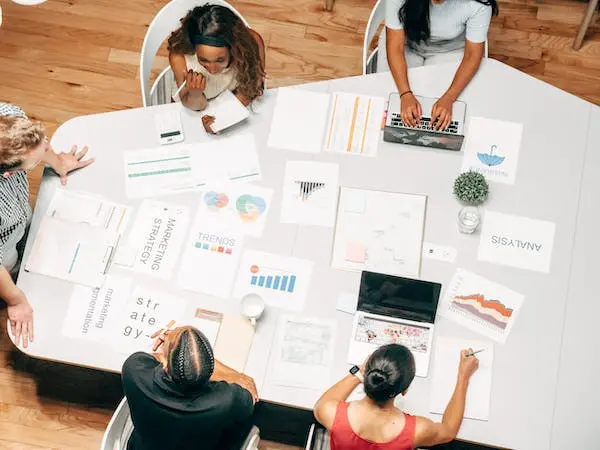 Understand Your Customers Better
It helps you understand your customers better by analyzing their behavior, interests, and preferences. This helps you create more personalized offers for them so that they can buy from your business personalization.
Increase Customer Engagement
The more engaged your customers are with your brand or business, the more likely they are to recommend it to others or purchase from you again in the future. A good way to engage customers is through regular emails or newsletters where you can inform them about new products or services or offer them discounts on their favorite items and tools.
Marketing analytics is a powerful tool that can help you learn more about your customers. You can use it to improve your marketing strategies, increase customer engagement, and ultimately increase sales.
Data analysis
AI marketing analytics software can help you analyze your data in order to find insights about your customers, your products, and more. The insights you gain from this analysis will help you make better decisions about the direction of your business, which can lead to increased profit automation. Data analysis is the process of examining large amounts of data to find patterns, draw inferences, and answer questions. Data analysis is a core component of many disciplines, including statistics, machine learning, and business intelligence. It often involves summarizing data into information through the use of statistics and visual representation to help marketers.
Customer segmentation
Marketing analytics software helps you identify segments of customers who share similar characteristics and behaviors. This allows you to customize your marketing campaigns so they're most effective at reaching each segment.
Customer segmentation is the process of dividing your customers into different groups based on their similarities and differences. It's a way to analyze your customers and their needs so that you can offer them better products or services. The goal of customer segmentation is to identify groups of customers with similar tastes, needs and wants. You can then develop a marketing strategy that targets those segments in order to maximize profits.
How Can AI for Analytics Help Businesses?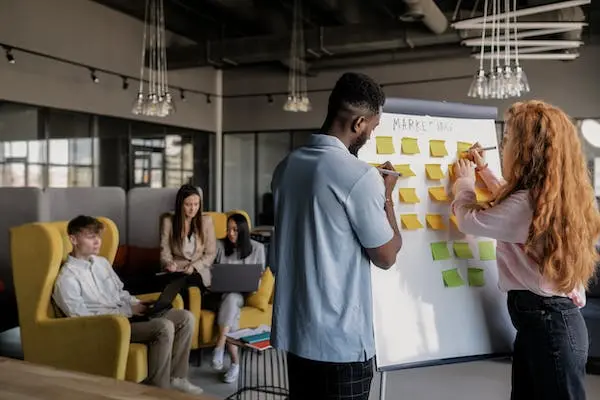 AI for analytics is a new way of thinking about data and how it can be used to make business decisions. It's not a new technology, but rather a new way of using existing technologies.
Marketers are facing increasing pressure from their employers to provide more value to the business. They are expected to develop strategies that drive sales and revenue while reducing costs at the same time. The best way to do this is by using data analytics tools and leveraging artificial intelligence (AI).
The use of AI has become so widespread that it's now considered an integral part of any strategy for growth and success. Today, there are many analytical marketing tools available on the market that can help businesses make informed decisions based on real-time data analysis.
As the world becomes increasingly digital, businesses need to keep up with the pace of change. They also need to be able to plan for the future and understand how their customers' needs will evolve.
That's where AI for Analytics comes in. AI is helping marketers gain a deeper understanding of their customers and their buying habits by analyzing large amounts of data quickly. This enables them to make better decisions about how they market their products and services, which ultimately leads to more revenue and sales.
What is the Importance of AI Marketing Analytics?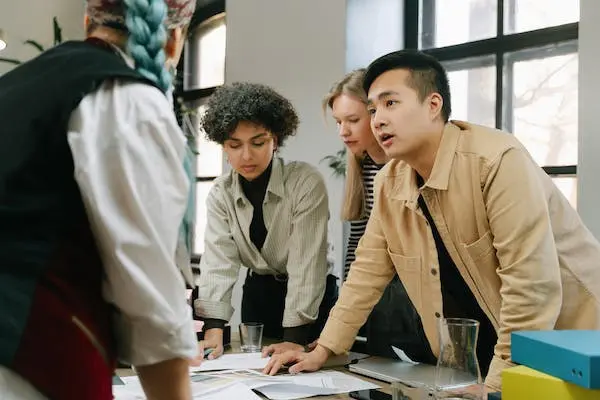 AI Marketing Analytics is the use of Artificial Intelligence (AI) to analyze data and provide data insights to improve marketing strategies, including automated lead generation, lead scoring, and predictive analytics.
AI Marketing Analytics is used by marketers to create strategies for using AI in their marketing processes.
AI Marketing Analytics helps marketers determine if their current marketing strategies are effective or not.
AI marketing analytics refers to the use of artificial intelligence (AI) techniques such as machine learning, natural language processing (NLP), deep learning, and big data analysis on large sets of data in order to automate decision-making processes in marketing campaigns such as lead generation, lead nurturing, email automation, website personalization, etc. It can also be used in other areas like customer service, sales, etc.
AI Marketing Analytics has the ability to analyze the data you have collected through your website or app. With AI marketing analytics software, you get actionable insights that help you improve your marketing campaign. This will help you to increase customer engagement and revenue from your business.
What is the Purpose of This Tool?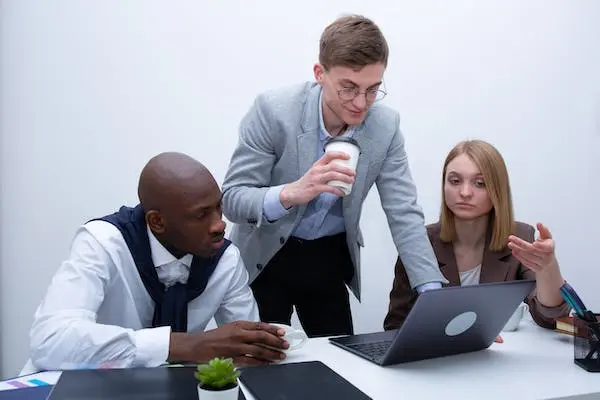 AI marketing analytics is an analytical marketing tool that offers a powerful way to find insights in your data. You can use it to understand your customers, their behavior, and preferences, and then use that knowledge to improve your marketing and sales efforts.
Analytics software offers you the ability to analyze all aspects of your business, including customer demographics, purchase history, and much more. This information can help you make better decisions about where to focus your efforts and how best to develop products or services that will appeal to your target audience.
Marketing analytics tools provide you with the ability to measure how effective different elements of your marketing campaigns are at driving conversions and generating leads. This information allows you to optimize your campaign performance by focusing on elements that are performing well while eliminating those that aren't as effective.
Marketing analytics tools allow you to measure the effectiveness of each element of your campaign by tracking what happens after someone interacts with it, such as clicking on an email or visiting a landing page. These tools can also give you insight into what elements are most likely to produce conversions so that you can focus on those in future campaigns.
Who is Using It?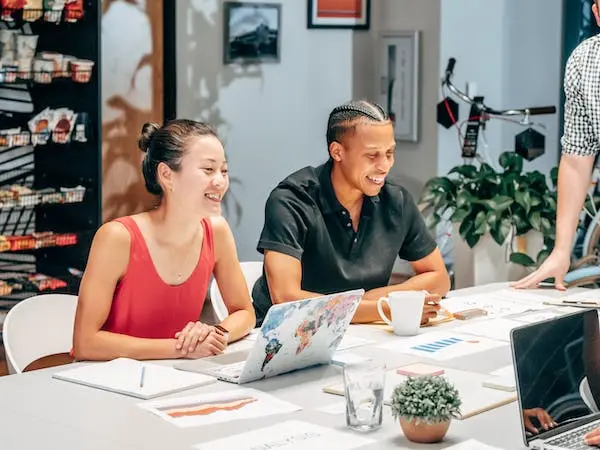 Marketing analytics is used by brands to understand how consumers are interacting with their brand and products, what they're saying about it, and what they like/dislike about it. The data collected helps businesses make smarter decisions about their marketing strategies to increase their sales.
Marketing analytics tools are used by marketers to analyze their performance in relation to other brands within their industry. It can also be used by companies that are not even in the business of marketing but simply wish to know more about their customers. For example, if you have a restaurant and you want to know more about your customers' eating habits, you can use marketing analytics software.
Marketing analytics software can also be used for market research purposes. You may want to find out what people think about certain products or services, ask them questions about them, or get feedback on specific aspects such as packaging design, pricing, and so on.
What kind of data does it collect and how does it collect the data?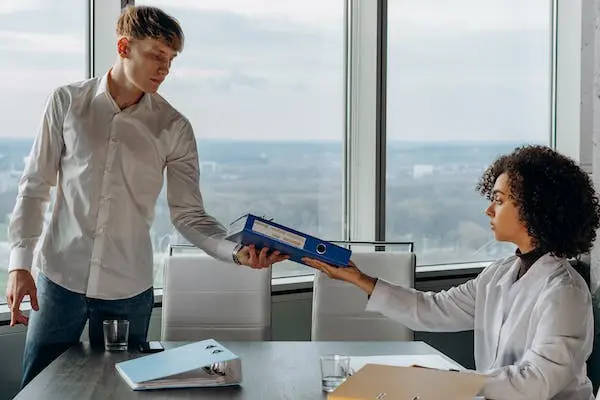 Marketing analytics software collects a wide range of data. It can be anything from website visits, page views, and bounce rates to social media engagement metrics like likes, shares, retweets, comments, and more.
The software also monitors visitor behavior such as where they came from (search engine, email campaign, or social media) and what they did on your site (how long they spent on each page, did they click any links).
Some marketing analytics tools even have the ability to track sales leads by collecting information about who signed up for your email list or purchased a product.
They do this by using cookies. Cookies are small pieces of text that websites store on your computer so they can recognize you when you return to their site. They're used for many things including keeping track of what items you've placed in your shopping cart at an online store so that when you go back to check out, everything is still there — no need for entering all those details again!
How Effective is AI Marketing Analytics?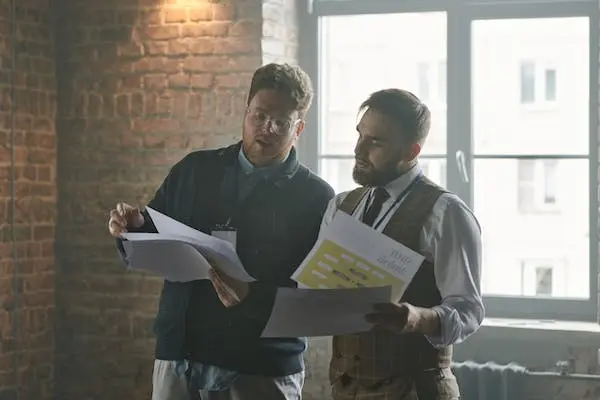 The AI marketing analytics platform is a new concept in the field of marketing analytics. It has gained popularity among businesses due to its ability to offer accurate and reliable data.
The AI marketing analytics software has been designed specifically for marketing professionals who are looking for an alternative to traditional methods of measuring their campaign performance. The tool offers enhanced features and functionality that ensure that companies can easily measure their ROI and make informed decisions about their advertising campaigns.
AI Marketing Analytics can help you understand your customers better. The software allows you to see what content they are most interested in, what products they want to purchase, and what their overall preferences are. You will be able to identify which demographics are more likely to purchase certain products or services, which can help you refine your sales strategies and increase profits.
Conclusion
In today's competitive business world, it's important to make data-driven decisions. Fortunately, there are options for businesses of any size, budget, and expertise to access AI Marketing Analytics solutions to help improve marketing efficiency and customer engagement. AI Marketing Analytics is the next generation of marketing analytics tools and services. As a software solution, it is an all-in-one automated marketing analytics that allows users to get in-depth marketing intelligence reports with a single click. For more marketing tools and articles, visit our blog.
FAQ
What are the challenges of using AI Marketing Analytics?
The biggest challenge in using AI Marketing Analytics is its lack of transparency. Since machine learning algorithms are used in this technology, it becomes difficult for marketers to understand how it works and what kind of results they can expect from it.
How does AI Marketing Analytics work?
AI marketing analytics uses machine learning algorithms to analyze large volumes of data and find patterns that can be used as a basis for making decisions about new customer acquisition or retention strategies.
Why should I use AI Marketing Analytics?
AI Marketing Analytics helps you improve customer satisfaction by identifying the pain points in your product or service offerings. You can then use this information to improve your customer service experience. It also allows you to understand how your customers are using social media so that you can better target them with relevant content for their needs. This way, you will be able to nurture relationships with them over time instead of just trying to sell them something immediately after they enter your website or mobile app.