Last Updated on September 11, 2023
Evaluating AI technology is more difficult than it sounds. Given the complexities and unforeseeable nature of any emerging technology, it is not always easy to determine whether a system is really worth your investment. This article lists 12 criteria, which if carefully evaluated and satisfied, could help you pick the right brand for your algorithmic marketing needs data and analytics.
12 Criteria for Evaluating AI Marketing Analytics
AI marketing analytics is a tool that helps you make sense of the large amounts of data generated by your marketing efforts.
To evaluate AI marketing analytics, look for:
Flexibility.
The AI marketing analytics tool should be flexible enough to accommodate your unique business needs. If it can't, then it may not be the right tool for the job. Flexibility is a key characteristic of AI marketing analytics software. This means that it can be customized to suit your business needs and requirements.
Scalability.
You'll want to know if the AI marketing analytics tool is scalable and can grow with your business. In other words, you can add new features as your company grows that can integrate more data sources and more complex algorithms into the software as needed. Scalability is the ability of a system to handle a growing amount of work or its potential to be enlarged. In the context of marketing, scalability refers to the ability of an organization's marketing operation to manage a growing number of leads and customer use cases.
The need for scalable marketing operations is driven by the increasing complexity of digital marketing. As more marketers embrace digital channels and technologies, they're generating more data from their efforts that can be used to improve their performance. However, most companies struggle with using this data effectively because they lack the infrastructure needed to make decisions based on it data point.
Ease of Use.
The most important metric for evaluating AI marketing analytics is ease of use. If a tool is difficult to use, it won't be used effectively by your team. The more intuitive and user-friendly the software is, the easier it will be for employees to use it efficiently.
Cost.
The cost of AI marketing analytics varies depending on the features available and the size of your company. Smaller businesses can find affordable options with limited features, while larger organizations may need more advanced systems that include more options and customizations at higher prices points. Evaluating companies based on price alone isn't always ideal, however; sometimes quality costs more than quantity! So make sure you're comparing apples to apples when looking at costs between different vendors.
Free Trial.
A free trial allows you to test out a tool before making a purchase decision. This gives you a chance to see if the tool meets your needs and if it has enough features for your business.
Support.
One way to evaluate AI marketing analytics vendors is by looking at how responsive they are when answering questions or solving problems with their products or services. A good vendor will provide excellent support for their products and services and be responsive when issues arise or questions need answering.
Data collection and analysis.
A good AI marketing analytics tool should be able to collect data from a variety of sources, including email marketing software, CRM systems and web analytics platforms. It should also be able to analyze multiple data points simultaneously in order to provide more comprehensive insights.
Visualization.
A good AI marketing analytics tool will enable users to visualize their data in a variety of formats, such as charts and graphs. This makes it easy for marketers who prefer visuals to make sense of their data without having to rely on a developer or analyst.
Accuracy.
Accuracy is the most important aspect of any AI-based solution. It's not enough that the software predicts the right answer every time; it needs to predict the right answer with a high degree of confidence. That's because even if a tool is 99% accurate, it won't be useful if it gives false positives or false negatives.
Compatibility.
You may want to use an AI marketing analytics tool that works well with other programs that are already installed on your computer. Some companies may already have systems in place and would prefer not to change them just because they want new features or functionality from their marketing analytics tool. You want something that will fit into your existing setup so that everything is properly integrated and working together smoothly.
Reliability.
The reliability of any sort of software is important, but even more so when dealing with sensitive information like consumer data and social media posts. You need something that can handle large amounts of data without crashing or losing files because they weren't properly backed up.
Fast performance on large datasets.
Big data is becoming more common every day due to advances in technology and more sophisticated business processes. AI marketing analytics should be able to handle large volumes without slowing down or crashing unexpectedly, which could lead to lost sales opportunities or increased customer service costs if questions arise about why certain decisions were made.
Is the Marketing Analytics Tool Easy to Use?
The marketing analytics tool is easy to use and intuitive. The dashboard is easy to navigate, and the data comes in easily. You can even take a snapshot of your data and send it to your team.
The marketing analytics tool offers an array of dashboards that help you stay on top of your data. There are different types of reports, including one that shows you the status of each campaign over time and another that shows you how much revenue was brought in by each campaign.
The marketing analytics tool is simple enough for anyone to use, including new hires who need to get up to speed quickly. It's easy for users to navigate through the different areas of the program, which makes it easier for them to find what they need when they need it.
How to Use a Marketing Analytics Tool?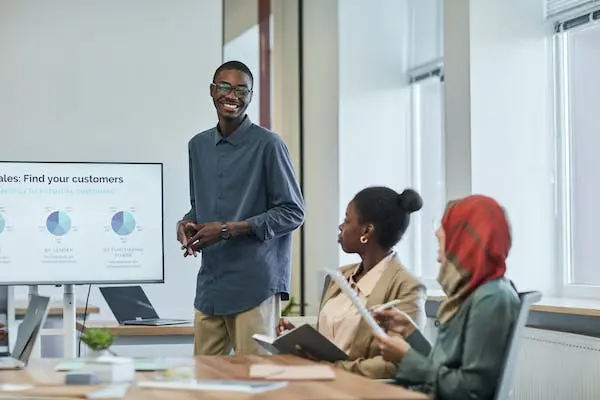 Marketing analytics is the process of using data to measure the performance of marketing activities. This can include measuring the effectiveness of different channels, campaigns, or tactics.
Marketing analytics tools are software programs that provide insights into your marketing performance. They can help you understand how your customers behave and what they like, so you can improve your marketing strategy.
Marketing analytics tools are available as web applications or desktop software. They help marketers measure their success by providing statistics such as visitor demographics, lead generation rates, sales conversions, and more.
Marketing analytics enable you to make data-driven decisions that improve results and grow your business. With the right tool, you can easily track the effectiveness of your marketing efforts and know what's working (and what isn't).
What is a Marketing Analytics Tool?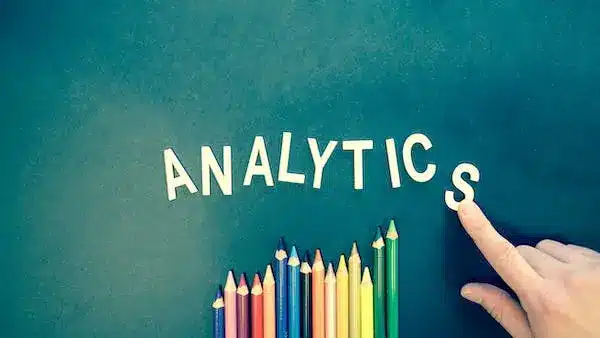 Marketing analytics tools help you measure the effectiveness of your marketing efforts. You can use them to track how well your campaigns perform, identify where you should be investing more money and time, and learn what content resonates with your audience.
These tools help you understand how potential customers interact with your brand across all channels: social media, email marketing, web traffic, advertising, etc. They collect data from all over the internet and present it in an easy-to-read dashboard so you can see exactly what's working and what needs improvement.
The main purpose of marketing analytics is to help you understand what works and what doesn't. It will also help you identify how to improve your marketing strategy in order to make it more effective.
Analytical marketing tool is another type of software that allows businesses to gather data about their customers' behavior online and offline. This allows them to identify trends and patterns in their customer base and then use this information to improve their services or products.
Conclusion
AI marketing analytics software can help you figure out what's happening with your business. But there are a number of different systems available, and each one offers a different set of features. Before using any specific AI marketing analytics tool, you should ensure it will meet your needs. Visit our blog to know more about AI Marketing Analytics.
FAQ
Does it support all kinds of data sources?
Yes, AI Marketing Analytics supports all kinds of data sources and can be used to analyze the data from different sources. You can use AI Marketing Analytics to analyze the data from your website, email campaign, social media Google Analytics, and many other data sources such as marketing tool customer data.
How can AI help me to analyze my marketing data?
AI is the most advanced technology that is used to analyze your marketing data. It has the ability to understand the customer requirements and their behavior in order to make appropriate decisions. AI can be used for different purposes such as recommendation systems, chatbots and machine learning etc.
What is the difference between marketing analytics tool and marketing automation?
Marketing analytics tools are used to analyze data from multiple channels and sources to gain insights on how to improve your marketing. The main goal is to use the data you have collected in order to benefit your company's bottom line.
Marketing automation is an application that allows users to manage their campaigns, send emails and other marketing communications in one place. It also tracks the results of these campaigns automatically, so you don't have to worry about manually checking your metrics.