Last Updated on September 25, 2023
In today's digital age, video content has become an essential tool for businesses to engage with their audience. Whether it's for marketing, social media, or simply sharing valuable information, videos have the power to convey messages quickly and effectively.
With the advent of artificial intelligence (AI) technology, video editing has taken a significant leap forward, offering unprecedented benefits that transform the way content is created, edited, and shared. In this article, we'll explore the remarkable advantages of using AI video editors and how they can revolutionize your content creation process.
Enhancing Video Content with AI: A Game Changer
Source: Unsplash by Onur Binay
Video Editing Software Redefined
Traditional video editing software has been the go-to solution for creating and editing videos. However, AI video editors bring a new dimension to the process. These platforms utilize artificial intelligence algorithms to analyze and process visual and audio elements within videos. This allows them to automatically identify scenes, objects, and even emotions, enabling quick and precise editing decisions.
Streamlined Workflow
One of the standout benefits of using AI in video editing is the streamlined workflow it offers. AI-powered tools can analyze raw footage, select the most relevant segments, and even arrange them in a coherent sequence. This significantly reduces the time and effort required to manually review and edit footage, making the video creation process much more efficient.
Quality Enhancement
AI video editors can also improve the quality of your videos. They can automatically stabilize shaky footage, adjust lighting and color correction, and enhance audio quality. These enhancements can make your videos look more professional and engaging, ultimately leaving a lasting impact on your audience.
Creative Possibilities
AI's capabilities extend beyond basic edits. With the ability to identify objects and scenes, AI-powered editors can suggest creative transitions, animations, and visual effects that align with the content's context. This enables content creators to explore new creative horizons and make their videos more captivating than ever before.
Transforming Business with AI Video Editing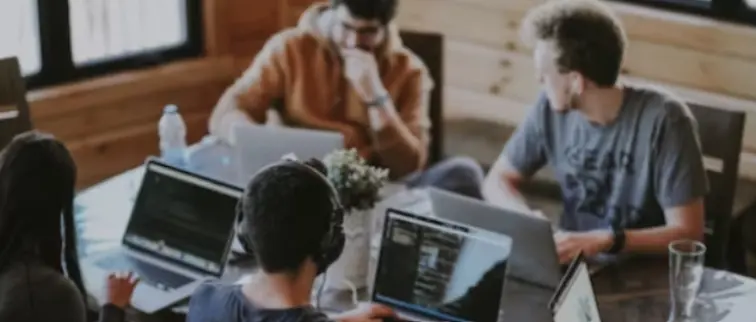 Source: Unsplash by Annie Spratt
Effortless Content Creation
AI video editors make content creation a breeze. With their automated features, businesses can produce videos quickly and efficiently. This is especially valuable for producing timely content for marketing campaigns, events, or announcements. By reducing the time needed for editing, businesses can stay agile and responsive in a fast-paced digital landscape.
Cost-Effective Solution
While professional video editing services can be expensive, AI video editors offer a cost-effective alternative. Businesses can achieve high-quality editing without the need to hire a dedicated team or invest in expensive software. This democratization of video editing enables even small businesses to create polished content that competes with larger players in the industry.
Enhanced Engagement
In today's world, grabbing and retaining the audience's attention is paramount. AI video editors can help achieve this by suggesting edits that enhance engagement. Whether it's adding captivating captions, emphasizing key points, or optimizing video length for social media platforms, AI's insights can lead to higher viewer retention and interaction rates.
Personalized Content at Scale
AI's ability to analyze data and user behavior can be harnessed to create personalized video content. By understanding viewer preferences, AI editors can tailor videos to individual interests, increasing the chances of meaningful engagement. This level of personalization was previously a complex and time-consuming process but has now become achievable with AI.
Empowering Content Creators with AI Tools
Source: iStock by Khanchit Khirisutchalual
User-Friendly Interfaces
AI video editing platforms are designed to be user-friendly, even for those without extensive editing experience. The intuitive interfaces guide users through the editing process, making it accessible to a wider range of content creators.
Faster Learning Curve
Learning traditional video editing software can be daunting. However, AI video editors significantly reduce the learning curve. The automated features and suggestions allow users to quickly grasp the essentials of video editing and produce polished content in a shorter span of time.
Collaborative Workflows
AI video editors facilitate collaboration among team members. They allow multiple users to work on the same project simultaneously, regardless of their physical location. This real-time collaboration enhances efficiency and ensures that projects are completed without unnecessary delays.
Looking Forward: The Future of Video Editing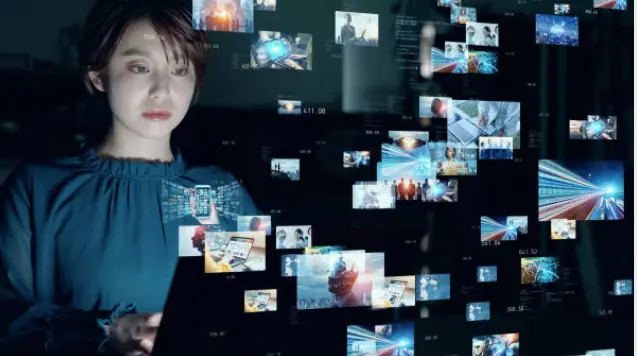 Source: iStock by Metamorworks
As AI continues to evolve, so will its impact on video editing. The integration of AI and cloud technology is expected to play a pivotal role. Cloud-based AI video editors offer the convenience of accessibility from anywhere, along with the ability to process and render videos seamlessly. Moreover, some video editing platforms even offer free versions with basic features, making them accessible to a wider audience.
While AI video editors bring numerous benefits, they are not without challenges. Some creators might be concerned about the loss of creative control or worry that AI will replace human editors. However, AI should be seen as a powerful tool that enhances human creativity and productivity, rather than a replacement.
Final Thoughts on Using Artificial Intelligence in Video Content Creation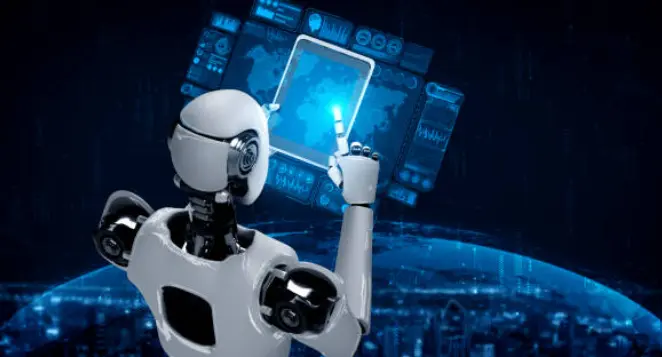 Source: iStock by NanoStockk
AI video editors have become an indispensable asset in the world of content creation. Their ability to streamline workflows, enhance quality, and offer creative insights is transforming the way videos are made. Businesses, content creators, and individuals alike can leverage AI's capabilities to produce remarkable videos that engage, inform, and captivate their audience.
As technology continues to advance, embracing AI in video editing is not just a choice but a strategic decision to stay ahead in the ever-evolving digital landscape. Don't hesitate to browse through our assortment of informative blogs, where you'll discover an abundance of valuable knowledge spanning various subjects.
Immerse yourself in a spectrum of topics tailored to your preferences, and acquire a more profound understanding of subjects that captivate your curiosity.
FAQS
What are the benefits of using AI video editors?
Using AI video editors brings several benefits. Firstly, it makes the video creation process faster and more efficient. AI algorithms can automatically detect and remove unnecessary footage, saving time and effort. Additionally, AI video editors can enhance the overall quality of the video by applying various filters, color correction, and stabilization. They can also automatically generate subtitles and captions, making the video more accessible to a wider audience. Overall, AI video editors can help deliver high-quality videos with minimal effort.
How does AI help in video editing?
AI technology plays a crucial role in video editing. With AI algorithms, video editors can analyze and understand the content of the video, allowing them to automatically identify key moments, remove unwanted footage, and apply enhancements to improve the overall quality. AI can also assist in tasks such as color grading, image stabilization, and audio enhancement. By utilizing AI, video editors can save time and deliver professional-level results.
Can AI video editors make a video look like a professional film?
While AI video editors can enhance the overall quality of a video, they cannot guarantee professional film-like results on their own. AI can certainly improve aspects such as color grading, stabilization, and noise reduction, but creating a film-like video requires artistic vision and skill that only human video editors possess. AI video editors can be a useful tool for enhancing the overall look and feel of a video, but the final outcome still relies on the creative input of a human editor.
What problems do AI video editors often solve?
AI video editors can solve various problems that arise during the video editing process. Some common issues that AI can help with include automatically removing unwanted footage, stabilizing shaky footage, enhancing the visual quality, and adding subtitles or captions. AI can also assist in tasks such as detecting and removing background noise, improving color grading, and analyzing the content for specific themes or objects.
How can AI video editors benefit entrepreneurs and content creators?
AI video editors can be a valuable resource for entrepreneurs and content creators. They can save time and effort by automating certain tasks in the video editing process, enabling entrepreneurs and content creators to focus on other important aspects of their business or content creation. Additionally, AI video editors can help maintain a consistent standard of quality across videos, ensuring that the videos deliver a professional look and feel that resonates with the audience.
How does AI video editing software differ from traditional video editing software?
AI video editing software differs from traditional video editing software in several ways. Traditional video editing software requires manual input from the user to perform various tasks such as cutting, trimming, and applying effects. AI video editing software, on the other hand, utilizes artificial intelligence algorithms to automatically analyze and understand the content of the video, allowing it to perform tasks such as auto-trimming, automatic color correction, and object-based editing. This makes the video editing process faster and more efficient.
Can AI video editors cause any issues or problems?
While AI video editors can be a useful tool, they can occasionally cause some issues or problems. Since AI algorithms rely on patterns and trained data, they may not always accurately interpret or understand the content of the video. This can result in incorrect edits, false detections, or over-enhancement of certain aspects. Additionally, AI video editors may not have the same level of creativity and artistic judgment as human editors, which can sometimes lead to videos that lack a personal touch or unique style.
Can AI video editors create text subtitles for videos?
Yes, AI video editors can create text subtitles for videos. Through the use of AI algorithms, video editors can automatically transcribe the audio in the video and generate corresponding text subtitles. This can be particularly helpful for videos in different languages or for viewers who are deaf or hard of hearing. AI-based subtitle generation can save time and effort compared to manually creating subtitles, especially for longer videos or content with frequent dialogue.
How can AI video editors benefit YouTubers?
AI video editors can provide several benefits to YouTubers. They can help automate repetitive tasks such as trimming, removing unwanted footage, and adding visual effects, allowing YouTubers to focus more on content creation. AI video editors can also assist in optimizing videos for YouTube algorithms, making the content more discoverable and improving the chances of reaching a wider audience. With AI-based subtitle generation, YouTubers can also make their videos more accessible to viewers around the world.
Are AI video editors accessible to everyone?
Yes, AI video editors are accessible to everyone. Many AI video editing software solutions are available online and can be accessed by anyone with an internet connection. However, the level of access and features may vary depending on the software and its pricing model. Some AI video editing software may offer basic features for free, while more advanced features may require a subscription or payment. It's important to explore different options and choose an AI video editor that best suits your needs and budget.