Last Updated on September 26, 2023
If you're considering investing in eLearning platforms to support your business, then knowing the costs upfront is essential so you don't get taken advantage of. Additionally, you want to make the right decision when selecting a learning platform for your company. Between evolving technology and new software hitting the market, predicting which eLearning platforms will succeed in the long run and which will fail can be challenging. So here are some of the best eLearning media that may serve companies better than others.
Ispring Market is the world's most advanced eLearning platforms. It has many features that enable you to create and deliver high-quality content to your learners. This includes tools for creating engaging multimedia content like quizzes and surveys. It also has a powerful authoring tool that allows you to create interactive lesson plans in just a few minutes.
You can choose from hundreds of ready-made templates or start from scratch by creating your custom template. Using its built-in code editor, you can also import existing HTML files into Ispring Market's editor.
The platform supports all media types, including images, videos, audio files, and interactive content like slideshows and animations.
Pricing:
Basic: $599 per month

Essential: $99 per month

Premium: $1,699 per month

Enterprise: Contact Ispring Market for pricing details

Udemy
Udemy is a global marketplace for learning and teaching online where students master new skills and achieve their goals by learning from an extensive library of 65,000 courses taught by expert instructors. Udemy offers students the world's most comprehensive library of online courses in technology, business, design, data science, and more. Whether you're looking to advance your career or explore something new, Udemy has the perfect course material to learn the skills you need to succeed. It offers free plans on different learning platforms.
Pricing:
Free Plan

Udemy Personal Plan: $26.99 per month

Udemy for Business Plan: $360 per year

Enterprise Plan: Contact Udemy for pricing details

Masterclass is a place where the world's greatest experts share their knowledge and skills in the arts, sciences, sports, and business all-in-one platform
They're bringing together an incredible community of experts to create the best learning experience on the planet.
Whether you're looking to learn something new or brush up on a subject you already know, Masterclass is your one-stop shop for all things education.
Pricing:
Individual: $10 per month

Duo: $15 per month

Family: $20 per month

Skillshare is a community of creators helping each other succeed. They're passionate about teaching and learning new skills to help you discover your potential. They host thousands of classes taught by experts in their fields, covering everything from filmmaking to coding to cooking. Skillshare is the world's largest learning community focused on skills-based education. Since the launch, they've connected over 2 million students with 15,000 instructors across 2,500+ design, technology, business, and more classes.
Pricing:
Starter: $159 per user per year

Enterprise: Contact Skillshare for pricing details

Revive: Contact Skillshare for pricing details.

Brillant is one of the best learning platforms for businesses and individuals, making it an ideal online or blended learning environment. It is an easy-to-use and powerful tool that allows you to create, manage, and deliver training content online.
Brillant is a cloud-based eLearning platforms, which allows you to create, deliver and track your training courses on any device. It's affordable, easy to use, flexible, and powerful enough for all your training needs. Brillant is a complete solution that includes everything you need to create engaging training courses: video recording tools, presentation software, quizzes, and tests, social network integration, and more.
Pricing:
Annual: $13.49 per month billed once per year

Monthly: $24.99 billed once per month

Groups: $299.88 a year

EdX is a non-profit online learning destination founded. It's a massive open online course (MOOC) platform with thousands of courses from top universities worldwide, including many of the most prestigious ones.
EdX platform also offers courses across various topics, including business, online degrees, engineering, public health, and management. The classes are designed for all levels of learning, from high school students to working professionals and lifelong learners. EdX also offers a variety of certification options for those who wish to earn official recognition for their skills.
Pricing:
Free course

Contact EdX for pricing details.

Canvas is a learning management system (LMS). These eLearning platforms offer many features that make it easy for instructors to design, deliver, and manage their courses. The software also allows students to collaborate on projects, submit assignments, and participate in discussions about course content. Instructors can also view how each student has performed on assignments and quizzes, so they can provide appropriate feedback before tests are graded.
Pricing:
Minimal Canvas LMS Server: $100 per month

Small Canvas LMS Server: $200 per month

Medium Canvas LMS Server: $400 per month

Enterprise Canvas LMS System: $800 per month

LearnUpon is an online learning platform that helps eLearning companies design and develop high-quality, engaging, and interactive eLearning courses. LearnUpon is a cloud-based platform with over 3,500 enterprise clients across the globe. It offers a wide range of features that make it easy for people to create interactive eLearning courses. It is ideal for businesses that want to create engaging eLearning studies without having to invest in extra software or hardware.
The platform offers you access to over 3,500+ templates and hundreds of thousands of assets to create your unique eLearning course.
Pricing:
Basic: $599 per month

Essential: $999 per month

Premium: $1,699 per month

Enterprise: Contact Learnupon for pricing details

Podia is one of the best eLearning platforms for your business. Podia is an all-in-one online learning platform that helps you build, distribute, and track your online courses.
Podia is an eLearning platform with everything you need to build, sell, and deliver online courses. It's easy to use and comes with various features that will help you get started immediately.
Podia allows you to create your custom landing page or website to market your course and collect payments in a secure environment.
Pricing:
Mover: $39 per month

Shaker: $89 per month

Earthquake: $199 per month

SAP Litmos is an eLearning platform that helps companies train employees on how to use the SAP software. It's used by more than 5,000 customers in over 100 countries around the world.
SAP Litmos offers several features that help companies train employees to use SAP software. Small and large businesses, government agencies, and universities use the platform.
The web-based platform allows users to create online courses and tests, which can be delivered via email or mobile apps. It also allows users to customize the look and feel of their studies or trials to match the branding of their company or organization.
Pricing:
Contact SAP Litmos for pricing details

The LinkedIn Learning platform is a learning management system (LMS) and e-learning platform that enables businesses to create, deliver, and track online training programs.
LinkedIn Learning offers various training tools to help companies build employee skills and increase productivity. The platform has everything businesses need to create training programs, including instructional videos and interactive assessments.
Pricing:
LinkedIn Learning: $39.99 per month

Teamplans: Contact LinkedIn to learn pricing details

Coursera is an education platform that partners with top universities and organizations worldwide to offer courses online for anyone to take, for free.
Coursera is a social entrepreneurship company that partners with the top universities in the world to offer courses online for anyone to take for free. Coursera works with schools like Stanford University, Princeton University, and the University of Michigan to provide courses on their platform. The classes are taught by professors from some of the most prestigious universities in the world and cover a wide range of topics, including business, data science, and engineering.
Pricing:
Coursera Single Learning Program: $61 – $98 per month

Coursera Plus: $59 per month

Coursera Team: $399 per user per year

Kajabi is one of the eLearning platforms that helps you create courses and course sites. It has powerful features to help you build, manage, and grow your business.
If you're looking for an online learning platform that's easy to use and offers everything you need, Kajabi is an excellent choice. The Kajabi user interface has been designed as simple as possible so anyone can learn how to use it quickly and easily.
Kajabi lets you track your student's performance, including how much time they spend on each page, which pages they skip over, and where they drop out of the course. This information can help you improve your lessons by making them more engaging or easier to understand.
Pricing:
Basic Plan: $149 per month

Growth Plan: $199 per month

Pro Plan: $399 per month

Blackboard Learn is a leading provider of the most flexible, scalable, and cost-effective learning management system (LMS) for higher education and K12 institutions worldwide. The Blackboard Learn system enables institutions to create, deliver, and manage their content in any medium – from traditional classroom lectures to online self-paced eLearning.
Blackboard is used by more than 1 million students and 350,000 faculty members at more than 5,000 colleges, universities, schools, and corporate training centers worldwide.
Pricing:
Blackboard Learn: $9500 per year

Moodle is a free learning management system (LMS) that can be used to create online courses and other web-based educational materials. It's available as an open-source project, so you can use it free of charge.
Moodle is a learning platform that helps educators create effective online courses. It offers many features to help instructors deliver engaging lessons that support student success.
Moodle is used by more than 11 million students worldwide in over 80 countries. It has been translated into more than 70 languages and supports over 30 different types of languages.
Pricing:
Starter: $120 per year

Mini: $120 per year

Small: $380 per year

Medium: $890 per year

Mindvalley is one of the global eLearning platforms that provides online courses and learning programs.
The company offers online courses on personal growth and spirituality. Its flagship product is the Mindvalley Academy, a platform where users can access thousands of video lessons from experts in different fields (such as business, entrepreneurship, health, and spirituality).
Pricing:
Mindvalley: $99 per month

Mindvalley Pro: $999 for 12 months membership

Treehouse is the best eLearning platforms for businesses. With Treehouse, you can build custom courses or use existing content to train your employees.
Treehouse offers courses on web development and design. The classes are taught by professional instructors who have worked in their field for many years. They provide tutorials covering different topics, from basic HTML and CSS to more advanced JavaScript programming techniques.
The company also offers a free plan that allows you to access all their content but only allows you to watch videos without the ability to download them for offline viewing or submit assignments.
Pricing:
Courses: $25 per month or $250 annually

Courses Plus: $49 per month or $490 annually

Techdegree: $199 per month

Enterprise: Contact Courses for pricing details

Createlive is the best eLearning platforms for business. Createlive mission is to improve the world by creating and sharing the best eLearning content. They want to make learning fun, easy, and accessible for everyone.
Createlive is a cloud-based eLearning platforms that allow you to create interactive online courses without having to know any programming languages or design skills. It's simple, intuitive, and easy to use. You can quickly develop your online system or use pre-made templates and change them according to your needs.
Createlive offers you all the tools to create engaging, interactive online training programs that will keep your employees on track and help them learn faster than ever!
Pricing:
Creator Pass: $39 per month

Team Plans: Contact Createlive for pricing details

Codecademy's e-learning platform is an online education platform that provides free coding classes. Codecademy is the easiest way to learn to code. It's interactive, and you can do it with your friends. Codecademy is not only for beginners; it also has more advanced courses for those who want to learn more about web development or data science. You can even find courses on topics like artificial intelligence, augmented reality, and blockchain.
Pricing:
Free

Basic: $39.99 per month

Pro: $59.99 per month

Conclusion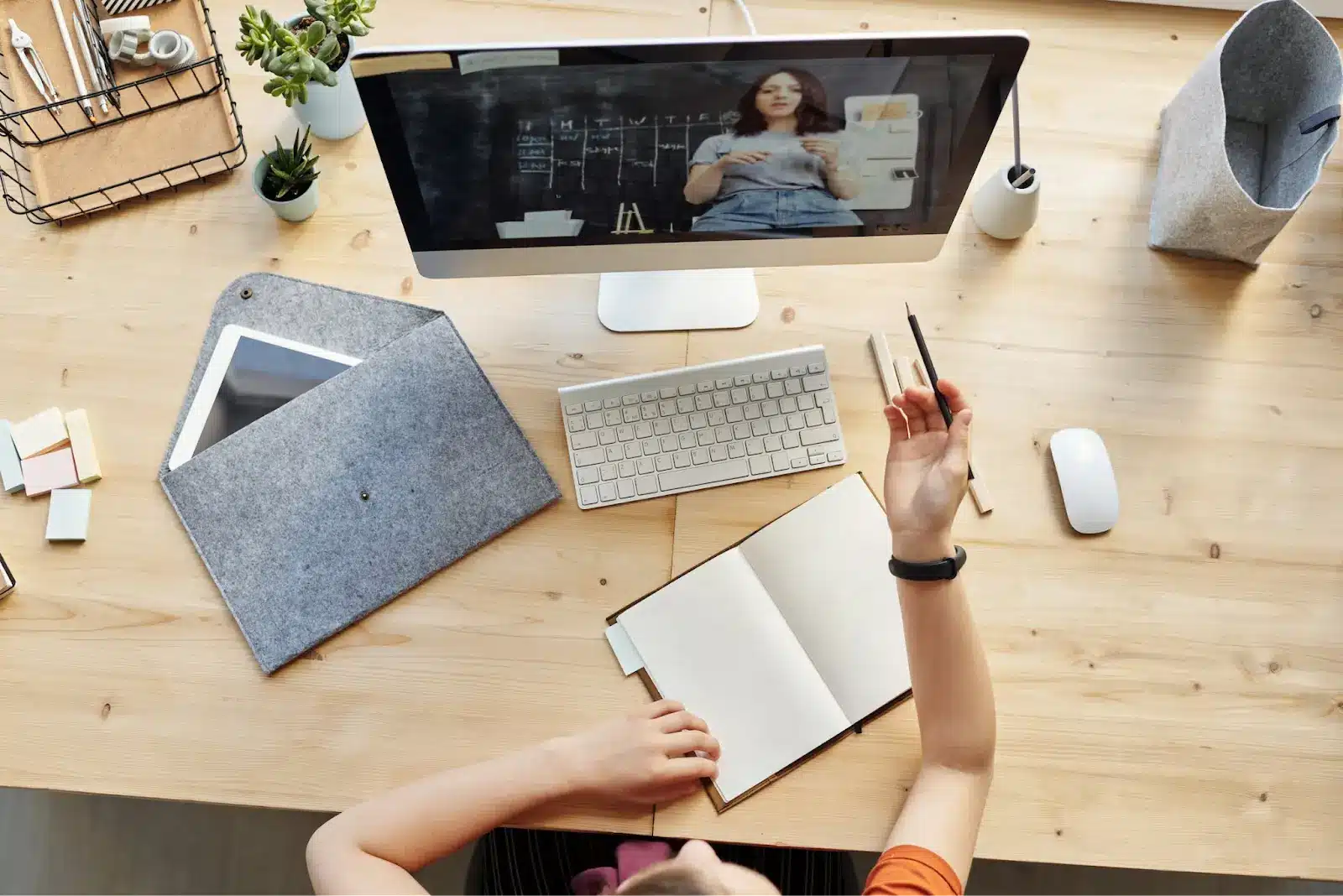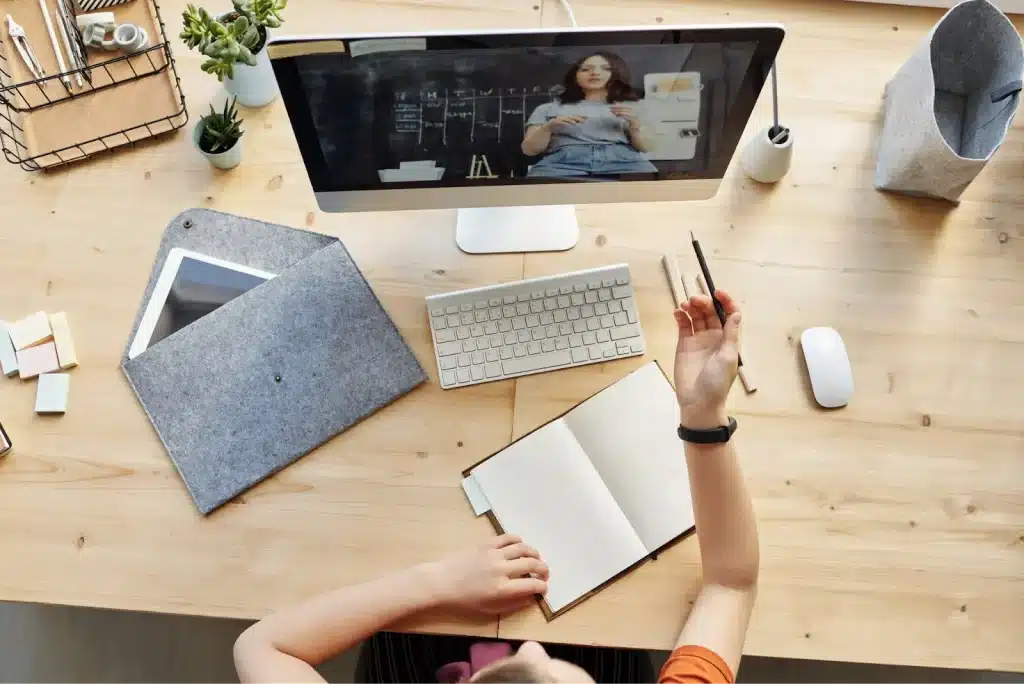 These are the 19 best eLearning platform alternatives in the market that we have found, and all are free (unless stated otherwise), making it even more exciting. I hope this list will help you with your startup project costs and time and make life easier for entrepreneurs. Please visit our blogs for more information about eLearning platforms.
FAQs about eLearning Platforms
What is the best eLearning platform?
There are many eLearning platforms, but most are made for creating courses and managing learners. The best eLearning platform will also include tools to manage your team, build mobile-friendly content, and integrate with other systems.
What should I look for when choosing an eLearning platform?
The first thing you should consider when shopping for an eLearning platform is the features it has to offer. You should also check whether it can support all types of devices, including laptops, tablets, smartphones, and even virtual reality headsets like Google Cardboard, allowing users to experience virtual reality content without needing special equipment like high-end computers or expensive headsets.
Which one should I choose?
It depends on your needs and budget. If you have a small or medium-sized business that doesn't have much technical background or time for maintenance, then a hosted solution would be best for you because it doesn't require any IT assistance. However, if you're a large organization with complex needs or want complete control over its data storage, an on-premise solution would be better suited for this type of environment.