Last Updated on November 20, 2023
Content management system platforms represent the backend infrastructure for websites and apps. There are many CMS, or content management systems, out there which might explain why you're reading this article. We're here to help you find the best solution for your project. We've researched 19 content management system platforms that we thought you might like.
Webflow is a content management system (CMS) that lets you design and build websites without any coding. Webflow is a web design application that allows you to create responsive websites without writing code. Webflow uses a visual interface to help you build websites without having to learn how to code. Webflow is built on the idea that anyone can be a designer. It's easy enough for beginners but powerful enough for professionals. WebFlow's drag-and-drop interface helps you create amazing websites without writing any code! You can easily change the look and feel of your site by swapping out colors, fonts, images, and more.
Starter: Free
Basic: $14/month billed yearly
CMS: $23/month billed yearly
Business: 39/month billed yearly
Enterprise: Contact

Webflow
Take control of HTML, CSS, and JavaScript in a visual canvas. Webflow generates clean, semantic code that's ready to publish or hand to developers.
HubSpot CMS Hub
HubSpot CMS Hub is the most robust CMS platform on the market today. It's built to meet the needs of marketers, who often need to create new pieces of content on a regular basis. The platform is designed with collaboration and communication in mind, so you can find what you need when you need it. This also makes it easy to collaborate with your team members on top cms platforms. With HubSpot CMS Hub, you can easily add new pages or blog posts without having to call an engineer or developer to help out. You can also update your website's design without worrying about losing any important information or data that may be stored within your website's database.
Professional: $890/month
Enterprise: $3,600/month
HubSpot CRM
Transform your business into a revenue generating machine by creating delightful customer experiences.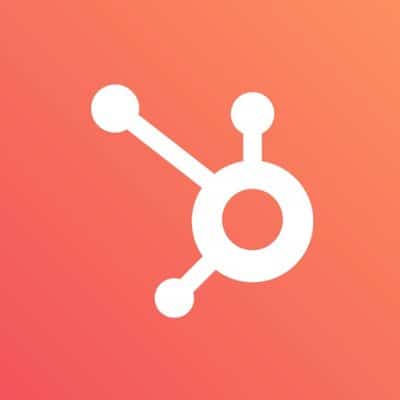 ClickUp
ClickUp is the best content management system for small businesses. Content management systems like ClickUp allow you to manage your website's content in one place. They are a great alternative to WordPress and other blogging platforms, and they can be used for more than just blogging. ClickUp is an easy-to-use, affordable solution that allows you to create pages, blog posts, and more right from your browser. With the intuitive interface, you'll be able to easily add text, images, and video without any experience or training.
Free
Unlimited: $5
Business: $12
Business Plus: $19
Enterprise: Contact Website
ClickUp
Work smarter as a team with real-time chat. Tag individuals or groups, assign comments for action items, and link tasks to get more done together.
Squarespace is the best content management system for small businesses and professionals who want to build a beautiful website without the hassle of complicated coding. With Squarespace, you can create an outstanding website in just a few minutes. With Squarespace, there are no limits on how many pages you can have, how many visitors your site can handle, or what you can do with it. 
Personal: $16/month
Business: $23/month
Commerce: $27/month
Commerce: $49/month
Wix is the best content management system platforms to build your website, online store, and social networking pages. They offer powerful tools so you can design and manage your site, add custom code and integrate with the most popular apps. Create your own website on today's blogging platform. Wix provides users with a drag-and-drop interface that allows them to create their own Wix website in minutes. The platform also offers access to millions of free designs, as well as many premium design options for users who wish to make an investment in their website's appearance.

Pricing:
VIP: $24.50/month
Unlimited: $12.50/month
Combo: $8.50/month
Connect Domain: $4.50/month
Concrete5 CMS is one the best content management system platforms to build your website on, whether you are a non-technical user looking for a highly customizable online presence or a developer building an enterprise-scale web application like WordPress. The Concrete5 CMS offers developers the ability to create fully featured websites without having to worry about integrating third-party applications in website design.

Pricing:
Contact Concrete 5 for pricing details.
PyroCMS is an alternative to Drupal and WordPress that allows you to easily build websites without having to know HTML or CSS. You can use PyroCMS as a simple page builder, or you can create complex web applications content creation. PyroCMS is designed to be as flexible as possible. It has been developed using the latest technologies and design patterns so that it will be easy for you to integrate it into your own project-free plan.

Pricing:
Contact PyroCMS for pricing details.
CMS Made Simple is the most powerful and flexible open-source CMS among other content management platforms in the market. It's packed with features and functionality, yet it's easy to use, install and manage. CMS Made Simple is perfect for any type of website. Whether you're building a blog, eCommerce store, corporate site, or something else entirely, CMS Made Simple will make building your website a breeze. CMS Made Simple is used by over 20,000 websites worldwide.

Pricing:
Contact CMS Made Simple for pricing details.
Magento
Magento is one of the content management system platforms written in PHP and distributed under the open-source GNU General Public License. It's easy to install and use, and it's secure, flexible, and customizable. You can quickly configure your store to use multiple languages, currencies, and shipping methods. You can also easily add new products, categories, and attributes as your business grows. Plus there are over 300 professional extensions that can be installed to customize your store further.

Pricing:
Contact Magento for pricing details.
SilverStripe is a content management system (CMS) platform written in the PHP programming language. It is used to develop complex websites and web applications with headless cms. SilverStripe is a free open-source CMS that offers a comprehensive set of tools for developers and designers to create strong, scalable, and feature-rich websites. The CMS has gained popularity in recent years due to its flexibility and ease of use.

Pricing:
Solo Multi-AZ: $700/month
Small: $1,200/month
Medium: $2,800/month
Sitefinity is a powerful content management system platform that empowers you to create, manage, and deliver amazing digital experiences. Build stunning websites, mobile apps, and IoT devices. Sitefinity integrates seamlessly with Microsoft Azure to deliver enterprise-grade scalability and security. It offers a modern user experience with easy access to powerful CMS tools that help you create digital experiences quickly and easily.

Pricing:
Contact Sitefinity for pricing details.
TYPO3 is a free and open-source content management system (CMS) for websites and web applications. TYPO3 is licensed under the GNU General Public License (GPL) and is available to download and use at no cost. It is supported by commercial firms which provide paid support, consulting, and custom development services for many different types of content.

Pricing:
Contact TYPO3 for pricing details.
Contentful is the world's first content API platform. It helps you manage your data, and build, scale, and deliver content to any screen or device. Contentful is a fully-managed, fast, and secure cloud CMS that makes it easy for you to create and manage all the content for your digital presence. You can focus on creating great content, not building websites. Contentful combines ease of use with powerful features like real-time collaboration, versioning, multi-lingual support, image optimization, and more.

Pricing:
Free
Basic: $300/month
Premium: Custom/year
Sitecore Experience Platform
Sitecore Experience Platform is a content management system platform that provides end-to-end digital marketing and customer experience software. Sitecore is a modular technology platform, that allows organizations to quickly configure and deploy the Sitecore Experience Platform to address the unique needs of their business. In addition to its core CMS functionality, Sitecore provides tools such as personalization, analytics, engagement, and campaign automation.

Pricing:
Contact Sitecore Experience Platform for pricing details.
Statamic is a content management system (CMS) built with PHP and Laravel. It's designed to be simple, beautiful, and easy to use while providing developers with the tools they need to build any kind of site. Statamic is a complete package that comes with everything you need to run your website. It includes an installer, modules, themes, and third-party integrations all in one easy-to-use package.

Pricing:
Solo: Free
Pro: $259
Enterprise: contact website

Ghost is a free, open source and highly customizable content management system that combines the simplicity of a blogging platform with the flexibility of a full-fledged CMS. Ghost is an intuitive and powerful platform designed to help you focus on your content instead of spending time on your website's design. This platform offers multiple options when it comes to managing your content and layout. The interface can be customized in many ways, allowing you to change everything from colors to fonts without having any coding experience whatsoever.

Pricing:
Starter: $9/month billed yearly
Creator: $25/month billed yearly
Team: $50/month billed yearly
Business: $199/month billed yearly
Weebly is a content management system (CMS) that allows individuals and businesses to build their own websites. Weebly's simple drag-and-drop interface makes it easy for anyone to create a professional-looking site without any coding knowledge required. With Weebly, you can create a basic website without having to write code, but if you're interested in learning more, they also have tutorials on how to write HTML and CSS code using the Weebly API.

Pricing:
Free:
Personal: $10/month
Professional: $12/month
Performance: $26/month
Bitrix24 is a cloud-based CRM and collaboration software that can be used as a complete solution or as part of a comprehensive suite. It includes 24/7 customer support, real-time notifications and alerts, and an intuitive user interface that makes it easy to track projects, manage contacts, create tasks or events, and collaborate with other users.

Pricing:
Free
Basic: $49/month
Standard: $99/month
Professional: $199/month
Bynder is a cloud-based content management system (CMS) that allows users to manage content and brand assets in one place. Bynder's CMS platform has been designed to help brands organize and manage their digital assets, including images, videos, and documents, across all devices. Bynder uses a modular approach to content management that allows marketers to pick and choose which parts of the platform they want to use.

Pricing:
Contact Bynder for pricing details.
Conclusion
this article has provided you with a deeper understanding of what each CMS has to offer. With the data-driven enterprise becoming all the more prominent, some of these CMSs have begun to develop their data-management systems. For more best content management system platforms, check out our blogs on the list.
FAQ about Content Management System Platforms
What is a CMS?
A content management system (CMS) is a system of software that allows publishers, advertisers, and designers to create, manage and modify web content. A CMS enables non-technical users to add and maintain content on a website. A CMS can run any kind of website, from small personal websites to large corporate ones. Some popular CMS platforms include Joomla!, WordPress, Drupal, and Magento. The most important features of a CMS are its security, flexibility, and scalability. These features allow you to build any website with your chosen CMS platform.
Is CMS Secured?
CMS is a secure and reliable CMS platform for your website. It is an open source software and it offers support for many languages. You can use the plugins to add more features to your website. CMS is a content management system platform that helps you to manage your website with ease. You can add content to your website, update or remove it without any technical knowledge. 
Is CMS Easy To Use?
Content management systems are a great way to manage and control your website. Cms platforms allow you to add, edit and delete pages and posts with ease. Best of all, they're easy to use. Content management systems offer a wide range of features and functions that can be customized for your needs.