Last Updated on September 6, 2023
There are many rephraser tools out there. You might be tempted just randomly to pick one out and use it, but it's obvious you're putting a lot of thought into your choice, so why not try something that works? In this article, we'll compare Rephraser Co VS Quillbot.
What is the importance of Rephraser Co?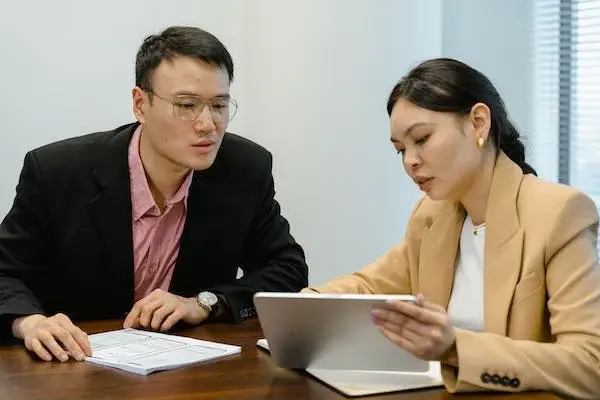 Rephraser Co is a sentence rewording tool that can help you to write fast and compelling content in your own words. You can use it to rewrite a sentence or a whole article. The tool uses artificial intelligence to generate rewritten sentences that are grammatically correct, have a similar length to the original one, and include the same central ideas as the original text.
Rephraser Co is not a free tool but has a free trial version that allows you to test the software before buying it. It's important to note that Rephraser Co is not the only sentence rewording software available on the market. Other tools have similar functions, but Rephraser Co is probably one of the most popular tools because it works well and has been extensively tested by its users over time.
The main advantage of using this kind of software is that it saves you time when writing articles because you don't need to spend hours doing research about your topic before writing about it; you just need to copy-paste your text into Rephraser Co website and wait for your rewritten article to come up; then, you can copy-paste it back into your article and voila!
The best thing about Rephraser Co is that it's powered by artificial intelligence, which means it can learn from its mistakes and improve over time. Their NLP technology allows them to understand the meaning of your sentences, so they can change them in ways that make sense.
How to get started with Rephraser Co?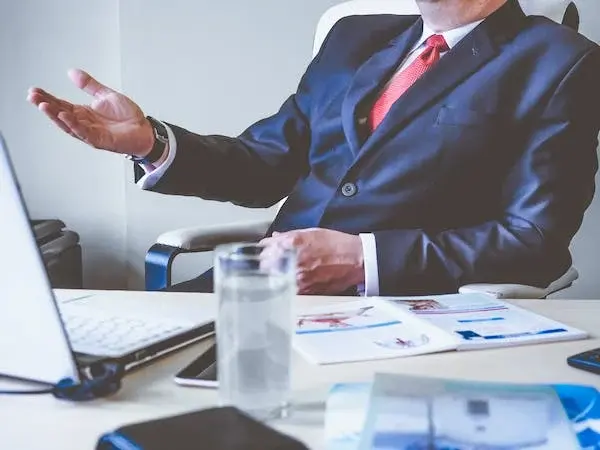 Rephrase Co is a website that uses artificial intelligence to rewrite sentences. It can be used for many different tasks, from writing articles to making your own personal blog.
To get started with Rephrase Co, you can simply visit our website. You can also integrate the API into your website or application. They have a straightforward API with documentation available on the documentation page. Rephrase Co is free to use for all users. However, they offer paid plans for those who want to use it more frequently. The pricing of each plan can be found on the pricing page.
The software can be used for various purposes, but the most common use is to improve the quality of content on your website or blog. Rephrase Co can also be used for personal and educational purposes. Rephrase Co is also valid for rewriting sentences to improve their grammar, content, and readability. This can be helpful if you're trying to write better content for your website or blog.
What are the uses of Rephraser Co?
Rephraser Co is a sentence rewording tool that has been designed with the intention to help you improve your writing skills. The rephraser system uses Artificial Intelligence to understand what you're trying to say. Its primary purpose is to rewrite your sentence to make it sound more natural and clear.
Rephraser Co is an advanced rewording tool that uses state-of-the-art algorithms and artificial intelligence to rewrite your sentences into better ones. It's a good way to improve your writing skills and enhance your vocabulary.
It can be used for many different purposes, such as:
Improving your writing skills by rewriting existing sentences or paragraphs.
Writing content for blogs, websites, and other written content (such as emails).
Generating ideas for blog posts, articles, and more.
Rephraser Co is free to use, and no fees are associated with it.
Reword sentences into different words and phrases.
Change the structure of a sentence by changing its words.
Change the meaning of a sentence by changing its words.
Convert words and phrases into synonyms, antonyms, or other oppositeness based on the context in which they are used.
What are the advantages of using Rephraser Co?
Rephraser Co is a sentence rephrasing tool that can help you to rewrite your sentences. It can change your sentences into other words.
Rephraser Co helps you to reword your sentence and make it easier to understand. It is a valuable tool for students who write and submit papers for review. It can also be used by writers and bloggers who want to improve their writing skills.
The advantages of using Rephraser Co are:
You do not need to go through the trouble of rewriting your sentences repeatedly. This tool can do it for you within seconds, so you don't have to spend hours trying to rewrite your paper or article repeatedly.
It can help you improve your writing skills by providing suggestions on how you can rephrase or rewrite some parts of your paper or article so that they become easier to understand and read by people who are not familiar with technical jargon used in particular fields of study (e.g., medicine, engineering, etc.).
Rephraser Co also suggests revising and editing your work to become more grammatically correct and read better than before using its built-in grammar checker feature.
What are the disadvantages of using Rephraser Co?
Rephraser Co has many features which make it very useful for many people. It can be used by students, teachers, and even businessmen. It has been designed specifically for all these users to use it according to their needs.
Rephraser Co is one of the best rephrasing apps that can be used for free. However, it does have a few disadvantages.
Some of the disadvantages of using Rephraser Co are:
The quality of the rephrasing may not be as good as what you can get with other paid services.
It cannot deal with complicated sentences and paragraphs that require more than one rephrasing.
It is only available as an online tool. You cannot download it offline on your computer or mobile phone.
The results are only sometimes accurate, which means that sometimes you need to make some edits manually before publishing your article or blog post.
What is Quillbot?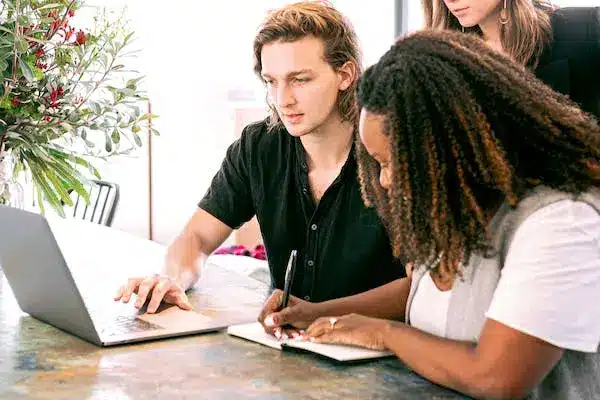 Quillbot is a free online paraphrasing tool. It uses an advanced algorithm to automatically rewrite content to match your original text, making it easy to plagiarize and copy content. With Quillbot, you can write articles, blog posts, product descriptions, and more.
Quillbot is the most advanced online paraphrasing tool on the internet today. It uses an artificial intelligence engine that allows it to learn your writing style to produce documents indistinguishable from human-written records.
You can use Quillbot to rephrase articles or write new content in seconds! It is one of the best tools for raising the quality of your website and improving your search engine rankings – all without spending a lot of money.
Quillbot can also rewrite long sentences into shorter ones and short ones into longer ones. This means that users can use this service to get more information from their existing article by writing fewer words than they would typically have to use otherwise – while ensuring they keep the meaning in this process!
How Quillbot works?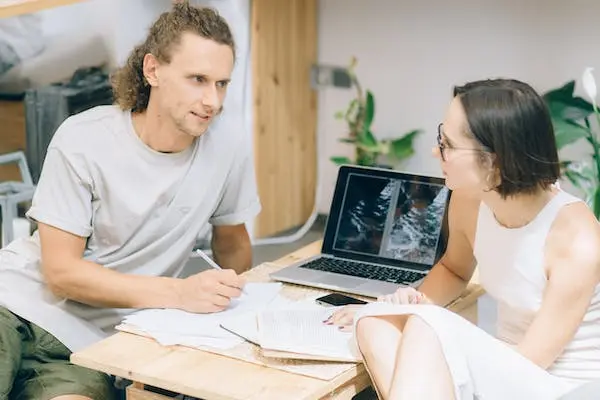 Quillbot is a free paraphrasing tool. It is popular among students, bloggers, writers, and lawyers. The tool can deliver high-quality content in seconds. Every time you use this tool, your original work is scanned through a sophisticated digital system that recognizes the sentences you will be rewriting and then rewrites them per your instructions. You can get content written by a professional writer without leaving any trace of plagiarism.
Quillbot works by understanding the words used in the article and accordingly providing synonyms. If you use a term that has been used frequently in your writing, Quillbot will not provide an alternative word for it and will skip over such words.
The tool is equipped with an online algorithm that helps to identify the most appropriate synonym for each word based on its context and usage in the sentence. This makes it easier for users to rewrite their work without worrying about getting caught for plagiarism or duplicate content issues.
Quillbot also has an editing feature that allows users to edit their work before publishing it publicly on their website or blog or sharing it with their friends on social media sites like Facebook or Twitter.
What are the uses of Quillbot?
Quillbot is a free online content-rewriting tool that can be used to generate a great deal of unique and quality content. Quillbot is easy to use and will not put a strain on your budget. You can freely use it and rewrite all articles with no limits.
Quillbot is also a great way to replace the need for a human writer. It can help you create unique, original, and interesting content.
Quillbot is excellent for:
Creating unique articles that are perfect for SEO purposes.
Creating content that is relevant to your niche.
Generating high-quality pages that bring visitors in.
What are the advantages of using Quillbot?
Quillbot is an advanced paraphrasing tool. It is developed by keeping in mind the need of humans to get information in the easiest way possible. Quillbot understands your input, looks for relevant content on the internet, and rewrites it using Artificial Intelligence.
The advantages of Quillbot include:
Quillbot has many features that make it unique from other article-spinning tools on the market.

It has an API for developers to integrate it with your app or website.

It has a built-in keyword density analyzer to help you improve your articles' SEO-friendliness.

It can rewrite sentences using synonyms, which makes your articles more natural and easier to read (especially if you're not a native speaker).
What are the disadvantages of using Quillbot?
Is Quillbot AI slow? yes, it is slow, but it is doing something different from other QuillBot, a free online paraphrasing tool. It uses the best artificial intelligence and deep learning technology to make content more unique and relevant. You can use the free paraphrasing tool to eliminate plagiarism, improve your writing and easily overcome competitors.
Disadvantages of Quillbot:
There are no guarantees that the content you produce will be unique or that it will pass a plagiarism checker because QuillBot uses an algorithm and not human editors.

While QuillBot does offer some features, such as grammar checking and sentence rephrasing, there are no guarantees that it will do so correctly or accurately.

You may have to rewrite the entire article if it gets flagged by a plagiarism checker since there is no guarantee that your rewritten version will pass, either!
Conclusion: Rephraser Co VS Quillbot
QuillBot and Rephraser Co are two of the most popular AI-powered tools to have appeared on the internet. Their benefits are what compel both users and creators alike to use them. However, both tools are different from what they are because of their features. QuillBot and Rephraser Co have several similar characteristics, making them incredibly useful for individuals working with long writing pieces. However, their differences also force each tool to stand out in an ever-changing digital landscape. Ultimately, it will be up to you to decide which suits your needs as a writer or editor. Please check out our website for more information.
FAQ
What are the features of Quillbot?
The main feature of Quillbot is its ability to produce high-quality results in seconds. It uses advanced algorithms that provide the best possible results in your article spinning task.
Why should I use Quillbot?
Quillbot has been designed to help you in your SEO efforts. It enables you to create high-quality articles that are relevant to your niche. 
What is the difference between Quillbot and a rephraser?
Quillbot is a tool that uses a database of pre-existing content to generate sentences for you. It's very limited in its abilities and can only do simple sentence generation. Rephraser uses an artificial intelligence algorithm to find synonyms for each word in your text. This means that the longer the text, the better it works.