Last Updated on September 11, 2023
Which is better: Rephraser Co vs SEO Content Machine? To help you decide, I'll compare the features of each. At the end of this article, you'll know the strengths and weaknesses of each tool.
What is Rephraser Co?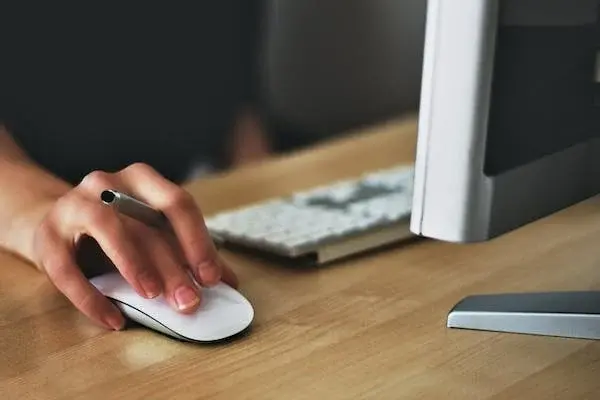 Rephraser Co is a sentence rewording tool that helps you rewrite sentences. It uses artificial intelligence to rewrite sentences, and it can be used to improve the quality of content in your blog posts.
Rephraser Co is a solution that's been designed to help in the creation of unique, relevant content at scale. It's an AI-powered platform that can take any sentence and automatically rewrite it to make it unique and more engaging.
Rephraser Co differs from other sentence rephrases because it uses artificial intelligence to do the work for you. You don't have to spend hours rewriting sentences manually or finding synonyms for each word to get better results.
With Rephraser Co, you just need to write a sentence in your language, then click the "Rewrite" button. The software will automatically rewrite the sentence using its built-in dictionary of words with similar meanings and grammatical structures.
How does Rephraser Co works?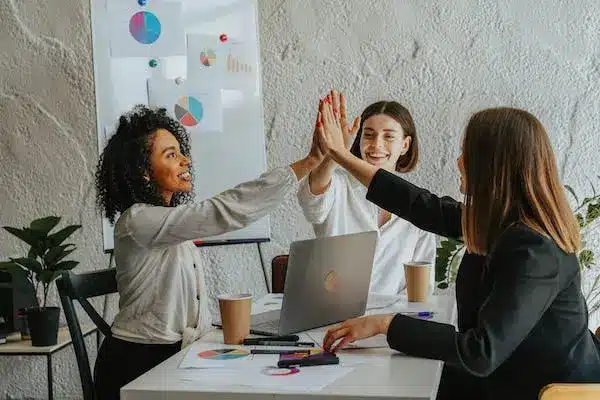 Rephraser Co is an online rewording tool that uses artificial intelligence to rewrite sentences. The software can rewrite any text, including articles, blog posts, and web pages.
You can use Rephraser Co on your website to improve the quality of your content. It will make your site more readable and help you rank higher in search engines.
Rephraser Co works by analyzing each sentence and replacing it with a better sentence. The rewritten sentence will have the same meaning but use different words to communicate that meaning.
The software uses advanced artificial intelligence algorithms to rephrase text without changing its meaning. It also ensures that your rewritten content does not contain plagiarism and is 100% unique.
Rephraser is designed for bloggers, writers, marketers, and social media influencers who want to boost their blog traffic through organic search engine rankings. The software allows users to rewrite content on any topic they wish in order to achieve higher search engine rankings by making the content more human-readable by search engines like Google or Bing.
What does Rephraser Co do?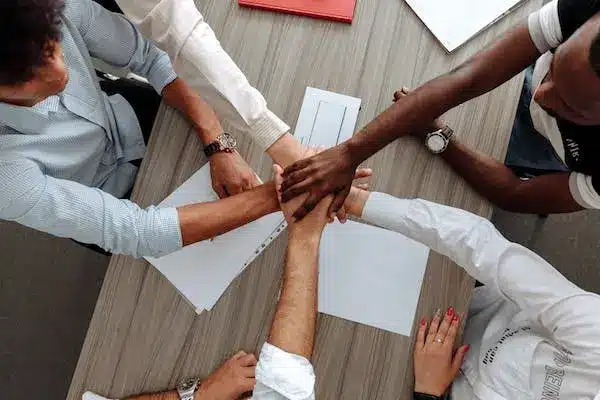 Rephraser is a software solution that allows you to reword sentences and paragraphs. You can use it to create better content for your website or blog or make your writing more interesting.
The application's main feature is its ability to rewrite sentences and paragraphs. The program analyzes the original text, finds words repeated in a sentence or paragraph (usually considered a sign of poor vocabulary), and replaces them with synonyms. This gives you more variety in your text, making it more flavorful and pleasant to read.
Rephraser Co is an excellent choice if you want to make your wording more concise and compelling to improve user experience on your website. The tool is free of charge and offers various features that will help you create better content every time you use it.
This software offers an easy-to-use interface so that anyone can use it without any difficulties. It also comes with a spell checker feature that helps you find any grammatical errors before publishing it online.
This program allows users to change their words or sentences into synonyms or similar words using the suggestions provided by its algorithm. If two words mean the same thing, they will be considered options when choosing a replacement word. This feature helps users create better-quality content because they no longer need to spend hours looking for synonyms manually!
What are the features of Rephraser Co?
Search engine-friendly content.
You can use Rephraser Co to generate SEO-friendly content by using the best internet search. You can also use this service to create unique content for your website or blogs.
Rephraser Co can be used in any language.
This is one of the essential features of Rephraser Co because it allows you to create content in any language you want without knowing how to write it yourself. This makes it ideal for people needing more time to write their articles or be fluent in another language.
Rephraser Co has an easy interface.
The interface of Rephraser Co is straightforward to navigate so that even people who don't know anything about computers can use it easily without any problems.
PROS
Low cost.
Rephraser Co is a free service that you can use for free. This means you can save time and money using the tool. However, if you want more features, you must pay for them.
Easy to use.
Rephraser Co is designed to be easy for anyone to use. You do not need technical skills or knowledge to use this tool because it is an effortless writing tool for SEO.
Better than other tools.
All the tools are not equal when it comes to quality and performance. They all have different features that make them unique from one another. Rephraser Co has many advantages over other tools available in the market today. This tool has been developed by professional programmers who know what they do when building software applications.
24/7 customer support services
Rephraser Co provides 24/7 customer support services so that you can use their tools easily at any time of the day or night whenever you want to use them. They are always open for business.
It works fast.
The tool can rewrite texts in seconds, depending on how long your original text is and how much you want to rewrite it. The longer the original text, the more time it will take to rewrite.
CONS
Rephraser Uses A Lot Of Memory And Processor Power.
Rephraser uses an enormous amount of memory and processor power when running, which can cause your computer to lag or even crash if you have an outdated system or poor internet connection. This makes it challenging to use multiple devices at once and share your content with others through email or social media platforms like Facebook or Twitter.
Rephraser Cannot Be Used On Mobile Devices Or Tablets.
Rephraser cannot be used on mobile devices or tablets because there is no way for them to connect directly with the program due to security concerns about viruses and malware being downloaded onto personal computers.
It can only be used for paragraphs and not for pages.
This means you must refrain from using it in articles or blog posts. In addition, this tool cannot be used to rewrite content copied from other sources. It also does not provide free support to its users, which is one reason why many people hesitate to use it.
What are the features of an SEO Content Machine?
SEO Content Machine is a tool that can help you to create content in a matter of minutes. It will help you with synonyms, sentence rephrasing, and sentence structure analysis.
The main features are:
Automatic Re-Writing.
SEO Content Machine can straightforwardly rewrite your content. It will automatically replace keywords with synonyms and rephrase sentences to make them more readable. This can be done by choosing the rephrasing style and setting the number of words you want in the final text content production.
Customization.
You can customize SEO Content Machine to suit your specific needs. You can change the number of words in a sentence, choose synonyms for keywords, choose a different language, or add additional sentences to your article if needed.
Speed.
SEO Content Machine is a very fast and lightweight software that will not slow down your system or laptop while working on large files like articles or documents with thousands of words per document.
What is SEO Content Machine?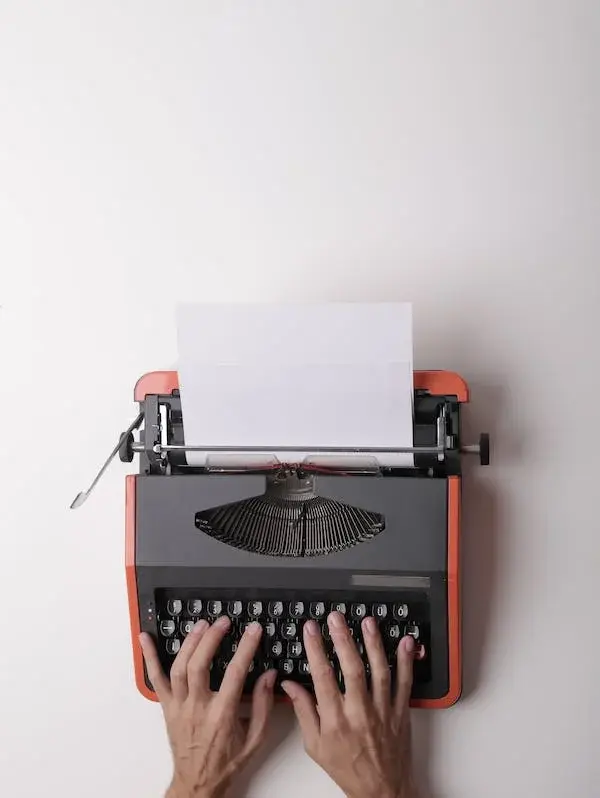 SEO Content Machine is a rephrasing tool that can help you rewrite your sentences to help search engines better understand what your page is about. It uses artificial intelligence to rewrite sentences and paragraphs so they are more readable for people, but still contain the same meaning as the original text content ideas.
SEO Content Machine uses Artificial Intelligence to automatically rewrite sentences in your website or blog posts so that search engines and readers quickly understand your content. This can help increase your page ranking and drive traffic to your site.
The primary goal is to keep your website relevant to your target audience. The secondary goal is to improve the overall user experience by providing high-quality content that applicable terms can easily find.
How to use SEO Content Machine?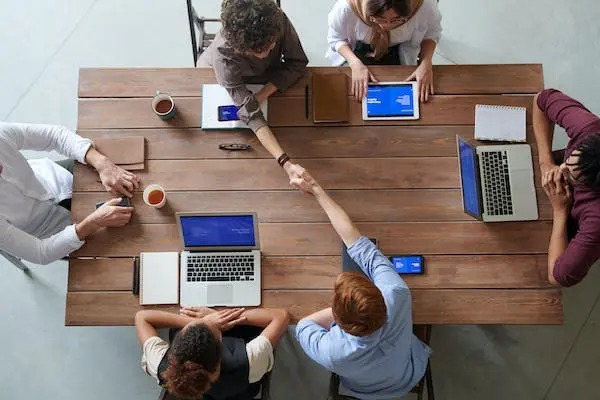 SEO Content Machine is a tool that helps you create unique and high-quality content for your website. It is designed to help you generate articles, blog posts, and press releases that are optimized for different types of search engines. This software can rephrase sentences, paragraphs, and even whole documents to ensure they are written as best as possible and create new content.
This software aims to ensure that all content on your website is relevant and informative. This means it will help you write original content that provides value to your readers and search engines. It also ensures that every piece of content on your website is optimized for search engines so that it can rank higher than other websites in their respective content assistant tools to create and produce high-quality content.
SEO Content Machine is a web-based tool that helps you to create unique, engaging, and optimized content for your website. Both beginners and experienced marketers can use it. The tool's interface is straightforward and intuitive. You just have to upload your text (or paste it) and click the "Start Rewrite" button. The tool will automatically create a new version of the text with your chosen settings applied.
PROS
Time-Saver.
SEO content machine is a time saver. It's built to save you time by providing quality articles that you can use for your site. It's a matter of seconds to get the article written and published.
Saves money.
SEO content machine saves money from buying expensive software or hiring someone to write articles for you. The best part is that it also keeps you.
Quality Content.
SEO content machine provides unique, original, and well-researched content, which will help improve your Google ranking in the long run. Also, it ensures that there are no plagiarized or duplicate words so that search engines will approve it faster and rank your website higher than others in their results pages.
It has improved search results.
The primary benefit of using an SEO content machine is better search engine rankings. You can get more traffic to your website by optimizing your content for search engine content you want to make your content helpful content.
Completely automated process.
With the help of this software, you don't have to spend hours rewriting your content manually. It can change your existing content and create new documents in seconds.
CONS
Poor grammar and spelling mistakes.
The content created by the software may contain grammatical errors or spelling mistakes if not edited properly. Even though free tools are available online to edit your content, they provide a different level of accuracy than an editor would provide. Moreover, it is incredibly time-consuming to manually edit every piece of content when you have hundreds or thousands of articles that need editing.
Poorly written content.
The rephrasers always try to make the content look natural and readable, but sometimes they need help. If this happens too often, your website will lose its credibility as an authority site, and you won't get the desired results from its content quickly.
It takes time.
The only way to use this tool effectively is by spending a lot of time on it. You must spend hours writing articles, rewriting them to make sense, and have proper grammar and spelling-optimized content for search engines tool.
Conclusion on Which is Better: Rephraser Co VS SEO Content Machine
Rephraser Co and SEO Content Machine are valid options for repurposing and rewording content. Ultimately, the choice will come down to personal preference, but each tool has advantages and disadvantages. Both tools have the same goal of generating unique and engaging content. This comparison has been helpful for you in choosing SEO rewriting tool. For more information, please visit our blogs.
FAQ
Is it suitable for quality content?
Yes, it is. The tool uses AI (artificial intelligence) and machine learning to generate unique content from scratch. You don't need to worry about the quality of content anymore because, with the tools above, you can write 100% unique and high-quality content within seconds.
What kind of content does it generate?
Rephraser Co can generate hundreds of different types of content, including articles, blog posts, reviews, infographics, and more. The software uses artificial intelligence algorithms that analyze your input.
Is there any risk involved with using Rephraser Co?
No! There are no risks associated with using Rephraser Co because you will see exactly what changes have been made before publishing your article or post on your website or blog. You can also undo any changes if you don't like them or want them removed from the post/article altogether!