Last Updated on September 10, 2023
Many email marketing software products out there do a great job of helping businesses grow. These products have many benefits, like email tracking, segmenting, drip marketing, etc. But with so many options on the market, it can be challenging to choose only one. Here is my list of the 19 best alternative email marketing software products.
Why is Email Marketing Software essential?
Email marketing software is an essential tool for marketing your business. It helps you manage your email campaigns, track the results and improve your customer engagement strategy.
Email is one of the most effective channels for reaching potential customers. You must use every opportunity to engage with them and build a relationship by sending relevant emails.
Email marketing strategy is essential to make the most of your email campaigns. SMS Marketing is a unique form of mobile advertising that can be customized to your business needs. With unlimited contacts, you can easily manage your contacts and stay in touch with them by email.
Email marketing service providers have become popular because they allow you to easily create, design and send professional emails without hiring an in-house team or learning to code.
Email marketing software allows you to create automated emails based on specific actions your subscribers perform, such as clicking links or purchasing products from your website. This will help you save time by sending only relevant content to each subscriber who opts in to receive more information about your products or services and avoid sending unnecessary emails to subscribers who don't want to receive them anymore
19 Best Email Marketing Software Alternatives
Many small businesses send out marketing emails to generate leads and increase sales. And using email marketing software is the way to go if you have an extensive mailing list of customers who opted-in on your website. Here are 19 email marketing software alternatives to improve engagement and revenue.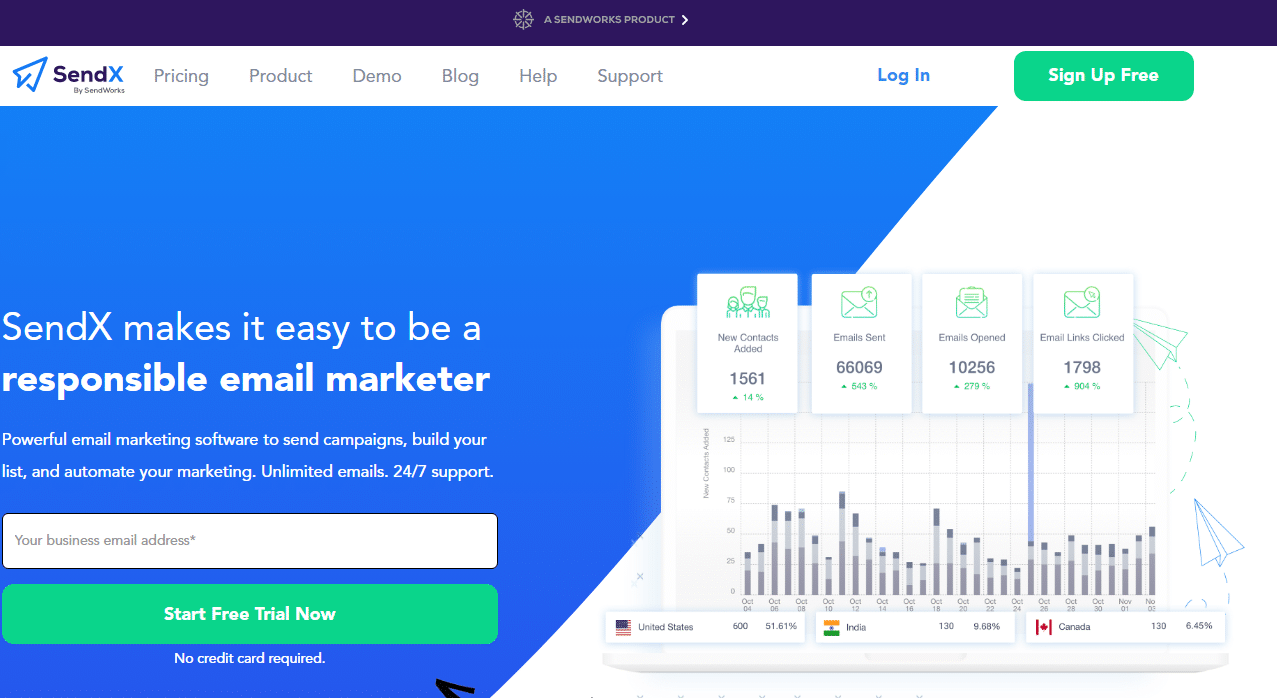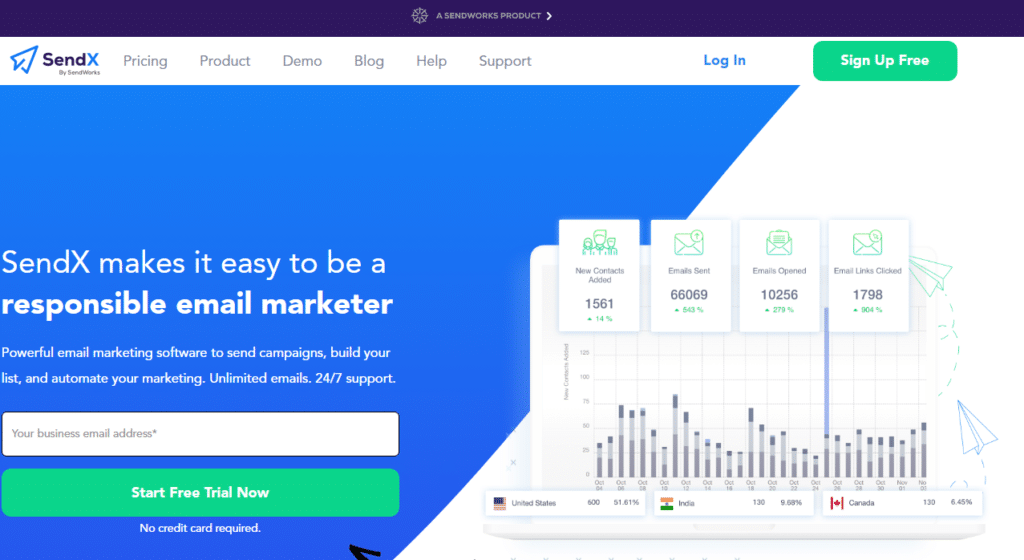 SendX is a cloud-based email marketing software that helps you create and manage email campaigns. It is an all-in-one solution for creating great-looking emails and managing your subscribers. SendX makes it easy to design beautiful emails, send them to your subscribers, track the results, and automate follow-up messages that help you convert more leads into customers.
SendX
Powerful email marketing software to send campaigns, build your list, and automate your marketing. Unlimited emails. 24/7 support.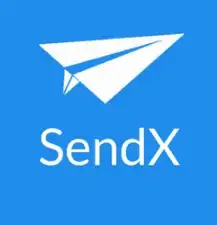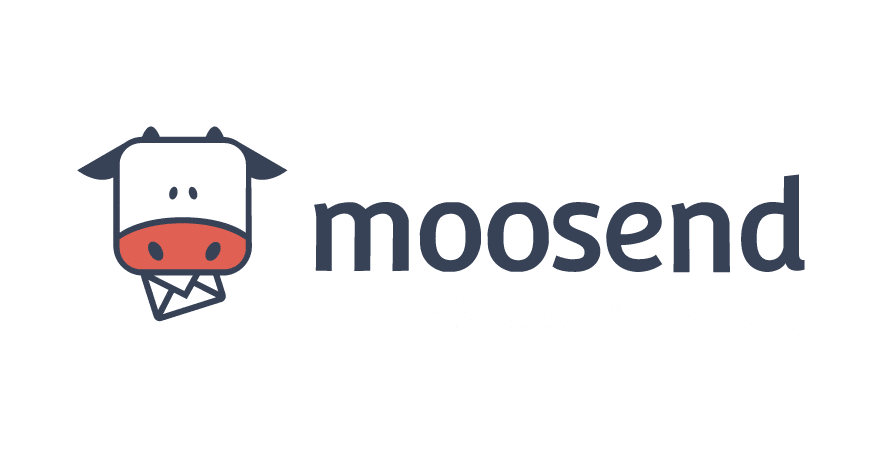 Moosend is an all-in-one email marketing platform for small businesses. With Moosend, you can send beautiful emails, create landing pages, and automate your marketing. Moosend was built to help small businesses succeed with their email marketing campaigns. The unique email builder allows you to create beautiful emails that look great on any device. They also offer features not found in other email marketing platforms, such as free landing page templates, drip campaigns, and webhook integrations. Moosend is a complete email marketing solution for any business size: from startups to enterprise companies.
moosend
Moosend is the simplest and most modern solution to deliver email marketing and automation experiences that drive real revenue growth.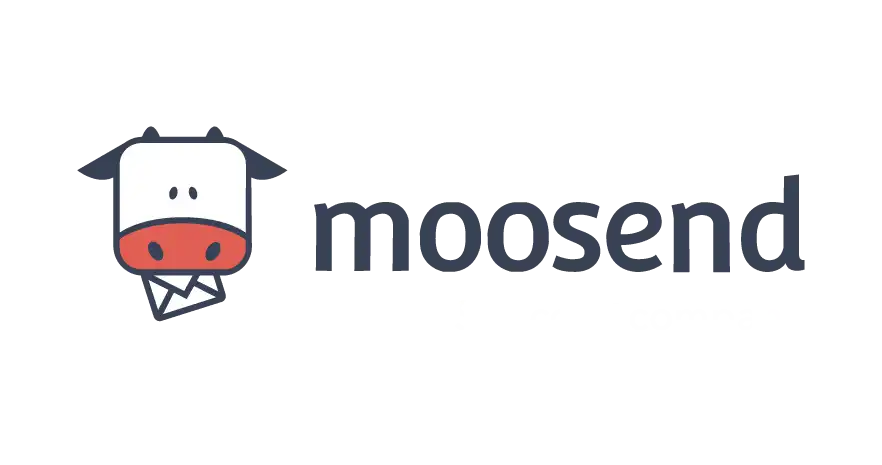 User.com is a powerful email marketing software that helps you quickly send thousands of emails to your subscribers. They provide you with the best email marketing tools and software, including email automation tools, email marketing platforms, and more. They have been helping big and small businesses send millions of emails every month for over ten years.
Pricing
Contact User.com for pricing details.
Direct Mail for Mac is an email marketing tool that allows you to create, design, and send professional-looking newsletters, e-books, and promotional offers to your subscribers. This easy-to-use and affordable tool will enable you to create landing pages, manage subscribers, and track your campaigns.
Pricing
Unlimited Plan: Starts at $15/month
Pay Per Email Plan: Starts at $30/month
SMTP Plan: $299/user/year

Emercury is the best email marketing platform that helps you to create and send beautiful email newsletters. It is the most powerful and efficient email marketing tool with advanced features and templates. The easy-to-use interface allows you to create customized templates or choose from over 100 ready-made templates. And every template has multiple versions, which means you can use one template for different purposes like a product launch, sales promotion, etc.
Pricing
Starter: $57/mo
Grow: $227/mo
Pro: $687/mo
Scale: $1167/mo
HubSpot has been a force in the world of email marketing for years. Its email marketing platform is robust, easy to use, and integrated with other popular tools. So it's no surprise that many companies choose HubSpot as their go-to solution for email automation and marketing automation. HubSpot offers an all-inclusive package combining all its features into one package.
Pricing
Professional: $800/mo
Enterprise: $800/mo
Campaign Monitor is a complete email marketing platform that allows you to send beautiful HTML emails, create landing pages, and integrate with social media. Campaign Monitor can be used for all business sizes and industries, from small to large enterprises. The platform's drag-and-drop editor makes it easy to design beautiful emails without coding experience.
Pricing
Basic ($9/mo)
Unlimited ($29/mo)
Premier ($149/mo)
SendGrid is an email marketing service that helps you grow your business by sending emails that get results. SendGrid's easy-to-use email platform and best-in-class deliverability give you everything you need to build and manage a world-class email program. SendGrid also offers a full suite of marketing automation tools, including transactional email, personalized marketing, and user engagement.
Pricing
Free
Essential: Starts at $19.95/mo
Pro: Starts at $89.95/mo
Salesforce is an email marketing software, emailing services, platforms, and email automation tool. Salesforce offers a range of products to help you send better emails, engage customers with lifecycle marketing and create automated workflows. It also has a complete cloud-based CRM solution that makes it easy to manage leads, track sales performance, and close deals faster.
Pricing
Basic: Starting at $400/mo
Professional: Starting at $1,250/mo
Corporate: Starting at $3,750/mo
Benchmark is a full-service email marketing platform that makes sending and tracking emails, webinars, and newsletters easy. They offer best-in-class email automation software to help you build strong customer relationships through targeted campaigns.
Pricing
Free
Lite: $8/mo.
Pro: $13/mo.
Zoho Campaigns is a powerful and affordable email marketing solution that helps you reach your audience with personalized, targeted emails. It's easy to use and highly customizable, so you can easily create and send beautiful newsletters, announcements, and more.
Pricing
Forever Free
Standard: $3/month
Professional: $4.5/month
Litmus is an email marketing service provider that helps businesses build better campaigns and understand how their emails look and perform across all major email clients and devices. Litmus is a web-based application allowing you to create, send and analyze email campaigns. It also offers a variety of features to help you track performance.
Pricing
Litmus Basic: $99/mo
Litmus Plus: $199/mo
Robly is a powerful email marketing software that helps you email your customers. You can create personalized emails and send them to your customers automatically. Robly is an email marketing platform for businesses and agencies who want to grow their business by sending customized emails on time. Robly's features include email automation, A/B testing, list segmentation, real-time reporting, and more.
Pricing
Up to 500 contacts: $15/mo
501 to 2.5k contacts: $29/mo
2.5k to 5k contacts: $49/mo
1000 contacts: $79/mo
Sendinblue
Sendinblue is an email marketing platform that provides a complete solution for sending, tracking, and reporting emails. The platform is based on a cloud-based architecture and can be accessed from any device with an internet connection. Sendinblue offers several features designed to help businesses send marketing emails to their customers.
Pricing
Free
Standard: $25/month
Business: $65/month
Omnisend is a SaaS-based, comprehensive, and best email marketing service. The software is designed to help you send personalized and automated emails to customers, but it can also be used as a bulk mailing tool. Omnisend has everything you need to run successful email marketing campaigns.
Pricing
Free
Standard: $16/mo
Pro: $59/mo
EmailOctopus is the best email marketing software that helps you manage, track and send emails to your subscribers. EmailOctopus is a cloud-based email marketing platform that allows you to send targeted emails to your subscribers, create beautiful newsletters, and track clicks and conversions. EmailOctopus provides easy-to-use tools for effective email marketing strategies, such as autoresponders, drip campaigns, signup forms, web forms, and surveys.
Pricing
GetResponse is an email marketing software that makes creating and managing your email marketing campaigns easy. GetResponse is an excellent tool for businesses of all sizes and industries, including e-commerce stores, online retailers, bloggers, real estate agents, and more. With GetResponse's email marketing software, you can easily send personalized emails to your customers, whether you're just getting started or have been using the platform for years. You can use GetResponse to send out one-off emails to customers or send automated follow-up sequences that help nurture leads into sales.
Pricing
Free
Email Marketing: $15.58/mo
Marketing Automation: $15.58/mo
Ecommerce Marketing: $97.58/mo
ActiveCampaign is the best email marketing services platform for businesses of all sizes. Get powerful automation, analytics, and marketing insights to stay ahead of your competition and grow your business. ActiveCampaign is not just an email marketing platform. It's a complete marketing automation solution helps you connect with customers across multiple channels, including web and social media.
Pricing
Lite: $29/mo
Plus: $49/mo
Professional: $149/mo
Constant Contact is a leading provider of email marketing software, emailing services, and email marketing platforms for small businesses. Constant Contact helps businesses grow by delivering relevant, personalized communications to customers and prospects. Constant Contact's email marketing software lets you easily send emails directly from your desktop, mobile device, or online account — no coding required! The best part is that all your emails will look great across every device your recipients use to read them.
Pricing
Core: $9.99/month
Plus: $45/month
Conclusions
If you're shopping around for email marketing software, we hope you've found this guide helpful. Whether you sign up for a paid account or go with an alternative, there's no shortage of options for your business, so doing some research should be enough to help you select the right software. I hope we have saved you some time so that you can be more productive and efficient.
FAQs
Why use email marketing?
It's a great way to communicate with customers, keep them up-to-date with news and offers, and build relationships. You can include images, links, and even videos in your emails to showcase products or services in greater detail than on your website.
How do I get started with email marketing?
Many tools can help you achieve your goals – from free solutions to paid solutions like Mailchimp or Campaign Monitor.
Why is personalization in email so important?
Email personalization is customizing an email message to a specific recipient. Personalization is important because it increases the chance that your email will get opened, increasing the chance of getting a response.