Last Updated on November 20, 2023
When it comes to managing your social media profiles and community, not one size fits all. That's why we've taken the time to research and review 37 of the top social media management tools on the market right now and are presenting them in an easy-to-read format to help you choose what is best for you, your company, or your brand.
SocialPilot is a robust social media management tool with many useful features. One of its strongest offerings is top-notch content curation that will take your social media campaigns to the next level.You can access the curated content—which is very detailed—from SocialPilot's dashboard that has a range of options. You can split this content into categories (marketing, music, travel etc.) and pick what works best for your marketing goals.There is also a social media analytics tool that will help you keep track of your content's performance. It can provide valuable insight into the characteristics and interests of your target audience—information you can use to plan future campaigns.
SEMRush
SEMrush is one of the most popular search engine optimization (SEO) tools of 2022. It comes with a variety of powerful features that allow you to track and improve your own site's ranking, as well as your competitors' rankings—so you can steal their best ideas! The On-Page SEO Checker can help you ensure that your keywords are used correctly. With all the features available from a social media management tool, you'll be able to get better insight into traffic and search data for your website.
Semrush
Do SEO, content marketing, competitor research, PPC and social media marketing from just one platform.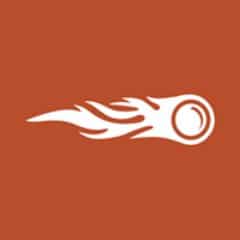 When people talk about which social media management tools are best at helping companies grow, Sprout Social is often the first name that comes up. Sprout Social, with its proven track record of helping businesses engage more effectively on social media and boost their brands, is the perfect tool for even small companies looking to make a splash in today's social-media landscape. The Sprout Social Smart Inbox helps you respond to your followers quickly, so they don't have to wait for a reply.
SocialPlanner is a great tool for planning digital marketing strategies. It offers many features that will help you plan your strategy to the T, and get more done faster!
The drag-and-drop calendar will help you schedule your social media posts, whether they be on Facebook, Twitter or any other platform. You can make changes to the content at any time and track its performance over time as well. SocialPlanner makes it easy to filter your accounts by network, account or status. And if you're great at creating content but not so good at spelling, SocialPlanner comes equipped with a built-in word editor! The planning features, combined with post control, content discovery and engagement stats make SocialPlanner all you need to simplify and manage your social media strategies social media management software.
MeetEdgar is a social media management platform that allows you to schedule content across multiple networks. One of its most admired features is that it allows you to queue your social media posts, so they automatically appear in a loop.
This means that all followers will see them—even if they missed them the first time around! Additionally, MeetEdgar suggests copy variations when you add a link to your content window. The tool pulls content from the source article or post and lets you personalize it all—thanks to this, you can have fresh material on social networks even if (or especially because) they weren't written by hand. He is so busy that he cannot create anything new on multiple social media accounts.
Every brand, regardless of its size or audience reach, must have content that is both relevant and well-executed. You need to use tools that will help you create and share content on social media so that people pay attention to social media scheduling tools.
Creating interesting and engaging content is about more than coming up with entertaining blog posts. You also need to find other ways to attract your audience, which is why Typeform is a great social media management tool—one that I'm going to use next time my readers have questions or want feedback on their work
. You can create quizzes that help you learn more about your audience and improve their experience with your brand or website. For example, you might ask users to rate the products they like best, identify pain points in certain areas of the site and then recommend solutions for them to schedule social media posts with multiple accounts.
PowToon is a tool that makes it easy to create and publish professional-quality videos. You can choose from several templates that have been designed to suit your brand and goals. And because this social media management platform is easy-to-use, it's plug & play.
Canva
With a growing audience, it's not always possible to create new content that will capture your readers' attention—so why not gather together the best of what other people have said on topics related to your business
? a social media management tool that will help you find only the best content and use it for your own marketing campaigns social media managers social media platform.
Buzzsumo
With the many great features offered by Buzzsumo, it is no wonder that this tool has become so popular.Buzzsumo is easy to use and you can find content by simply typing in a keyword(or hashtagged phrase)and pressing enter—Buzzsumo will give you curated content broken up into categories that can be sorted by type, authorship (the number of followers they have on the platform), and date. You can use the 'Content Research' feature to find trending topics and interact with followers who share your content on social media. You can also set up alerts that let you know when important authors and social media influencers post new work on social media management platforms.
Another social media management tool that makes content curation easy is Feedly. It lets you choose from different publications, topics and blogs—so all you have to do is click a button! It collects all the recent content from your interests into a feed, which you can share on social media. In addition to being user-friendly, Feedly's interface is uncomplicated and has easy menus and settings—you can bookmark or save articles for later reading as well! you can filter your sources into themes, making it simpler to find related content.
Woopra
Woopra is a great social media management tool for e-commerce businesses, helping identify and deal with problems such as cart abandonment. It is appropriate for all types of businesses, regardless of whether they use Facebook, Twitter or Instagram to promote their website. Woopra will examine every step that customers take on your website–from first reaching the landing page to checking out their products. This way, it's easier to determine when visitors drop off during the sales funnel and you can improve your marketing strategy accordingly.
Google Analytics, with its advanced features, is the gold standard for web analytics. It allows you to track visitors as they move through your sales funnel—and it can even identify repeat visitors! Google Analytics is a social media management tool that provides real-time information. No matter what kind of social media strategy you have or which networks you're using, this tool should be an integral part of your marketing arsenal.
If you need a social media management tool that will help you increase conversions, look no further than Kissmetrics. It helps you to understand your audience and what motivates them so that you can develop a customer-centric sales strategy. With Kissmetrics, you can continuously adjust your marketing strategy to make sure that it's working.
If you're looking for a social media management tool with great SEO capabilities, Ahrefs is the way to go. It has been called one of the best tools in its class—a necessity for any serious social media marketer!
The best way to use Ahrefs is by importing a list of competitor URLs into the software and analyzing their backlinks. This will give you an idea about what's working for your competitors—and how you can improve upon it for your own site! Ahrefs not only helps you find the most-linked content in your industry—it can also help you plan future content by showing which topics are already getting a lot of attention. There are many more features on offer from Ahrefs, all aimed at helping marketers succeed.
Moz Pro and Moz Local can both help you manage your social media strategy better. Moz Pro is best suited to businesses that are concerned with improving their global SEO performance, but it can also be used by local businesses looking for ways to improve their standing in search results on Google Maps or Yelp! Moz Pro is the tool you need to track link-building efforts and view an overview of how your campaigns are performing.
MailChimp is a powerful social media management and emails marketing tool that lets you send content to a wide audience—and pay only when subscribers engage with your messages. MailChimp's "forever free"email marketing plan is one of its biggest selling points, but the effectiveness of this program is another huge draw. MailChimp is so easy to use that you don't need any prior experience with email marketing—the drag-and-drop builder will help you throw together professional campaigns in no time.
HubSpot
HubSpot is one of the most well-known email marketing tools. You can use it for free, and get all you need in one place—whether that's sending thank-you emails or promoting a campaign. HubSpot is a powerful marketing tool that can help you boost your business's success. This software will take the stress out of marketing so you can concentrate on more important things.
As automation becomes more common among marketing tools, GetResponse will continue to be a leader. It can analyze behaviors and trends and then trigger unique messages and autoresponders. GetResponse is a powerful email marketing tool that can be used to create and design smart campaigns.
For an affiliate marketing tool that works well with Facebook, consider MobileMonkey. This social media management tool is full of features—and was made specifically for use on Facebook Messenger! Facebook Messenger Ads is one of these features, and it's an excellent choice if you're seeking to reach potential customers. More and more marketers are looking into this advertising platform. Unlike standard Facebook ads, Messenger ads are more engaging and can be used to deploy chatbots. They also have the added advantage of being able to appear on all Facebook-related apps.
This is a great way to monitor all of your affiliate links in one place. You can see which ones are performing well, and get rid of the ones that aren't. This will allow you to spot missed opportunities—and take advantage of them! Affjet has a simple setup process and you can use the dashboard filters to see what's working. This gives affiliates the power to demote poor-performing links, double down on missed opportunities, and boost commissions.
Tailwind is a great choice if you're looking for a social media management tool that focuses on Instagram and Pinterest affiliate marketing
. Because Pinterest and Instagram are so useful for generating sales, Tailwind is a tool I highly recommend. It's got built-in analytics and scheduling capabilities that make building your online business faster and easier. Tailwind can be used to enhance your digital marketing strategy. It makes it possible to optimize Instagram and Pinterest, increase visibility and engagement on social media.
With Hotjar, you can see where your website's visitors are clicking and what they're doing. Heatmaps help determine the most popular areas of your site You can track which parts of your website are working and where changes need to be made by testing different layouts. In addition, Hotjar offers video recordings of your visitors' journeys—a great feature that will help you enhance the quality of your website.
Never forget the importance of A/B testing, especially when your website is part of a social media marketing campaign. You need to make sure that your site is optimized—Visual Website Optimizer can help with just that! By creating multiple versions of a landing page and testing them against one another, you can determine which elements drive the most traffic or conversions. You can compare the number of people who click on different parts of your website.
Unbounce
Unbounce is a popular tool that lets you build and tweak website landing pages. It's easy-to-use platform will get you started quicker than expected—and help your business grow! You don't need to be a designer or marketing expert in order to create effective landing pages. Unbounce provides the tools you need—use them! To try out Unbounce for yourself, their 14-day free trial lets you test drive the platform and see if it's right for your business.
Hootsuite is another social media management tool. It lets you monitor multiple channels in one place, and it's popular among marketers. You can also use Hootsuite to curate content for your followers—allowing them to see the kind of posts they expect from you. This tool is great if managing multiple pages or accounts, since it makes dealing with all the data that much simpler.
The single-view dashboard makes Buffer easy to use and manage. You get access to features such as analytics, content recommendation—and reporting! Buffer is a social media management tool that allows you to schedule and streamline your campaigns, giving good customer service while growing at an organic pace. Now you can use this social media management platform to post to Facebook, Twitter, App.net and LinkedIn with ease!
Oktopost is a social media management and selling platform dedicated to helping b2b marketers.Oktopost's unique integration capabilities with marketing automation platforms allows sales teams to give customers personalized attention, while their ability to integrate directly into CRMs gives their marketing team data-driven insights that will inform future strategies teams can track the results of their social media efforts in their pipeline using Salesforce.
Dailymotion
With the help of Dailymotion Social Media Management, you can schedule and manage your posts, as well as get detailed analytics on your social media accounts. It's a comprehensive tool that helps you to stay up-to-date with your followers and interact with them.
Vimeo
The Vimeo Social Media Management Tool is a powerful social media marketing tool that allows you to manage and schedule your content across multiple social networks. You can also use the tool to discover new audiences and grow your following. You can use this tool to manage all of your content for each network. The Vimeo Social Media Management Tool allows you to schedule posts, share videos, create and schedule posts for multiple accounts at once, and more.
Wistia
Wistia is a video hosting service that helps businesses upload and share videos. It also offers analytics tools to track views and engagement, as well as tools for adding watermarks and captions.Wistia allows you to schedule your videos for automatic publishing at different times throughout the day or week, which can help you make sure your content is being seen by the people who need it most.
UserVoice
UserVoice is a Social Media Management Platform that allows you to manage your Twitter and Facebook accounts from one place. It comes with features like auto-scheduling, publishing and replying to tweets. You can also use it for managing multiple accounts on Twitter.
Zendesk
Use Zendesk Social Media Management Software to manage multiple accounts across different platforms, including Facebook, Twitter, Instagram, LinkedIn and more. You'll have access to all of their analytics as well as scheduling tools for each account — so you can keep track of what's working and what isn't.
Apple Business Chat
Apple Business Chat is a new way for customers to communicate with you through iMessage on iPhone, iPad, iPod touch and Mac. You can also use Apple Business Chat to help customers make purchases, schedule appointments or get answers to their questions about your products and services.
AdRoll
AdRoll's social media management tool lets you manage your social media accounts in one place. Schedule posts, review analytics, and get insights into what's working (and what isn't) across platforms.
SmarterHQ
SmarterHQ is a social media management platform that allows you to schedule updates and content across multiple social media channels. It's a great tool for small businesses who want to grow their brand on social media but don't have the time or manpower to do it manually.
Eclinchersocial media management also allows you to manage your content on various platforms like Facebook, Twitter and Pinterest. You can also track the performance of your posts, manage them efficiently and create highly engaging content for your customers.
FAQ
What are your thoughts on the future of social media management tools?
With the rapid growth of social media and the increase in demand for social media marketing, there is a need for new tools that can help us manage our accounts. Social media management tools are tools that are used to help us manage our online presence.
They can be used to schedule posts, check analytics and much more. Social media scheduling software is a tool that allows users to schedule posts on Facebook, Twitter, Instagram, LinkedIn and other social media platforms. This means that instead of having to manually post on all of these different platforms every day, you can use the tool and schedule your posts so that they go out at the same time every day.
How do you manage your social media accounts?
Social media scheduling tools are available to help you manage your social media accounts. They allow you to schedule posts ahead of time and then automatically publish them on your behalf. This saves you time and makes it easier to stay organized. I've tried a number of different social media scheduling tools over the years and have found that Buffer is my favorite solution for managing my social media accounts.
How do you feel about social media management tools?
The best social media management tools even allow you to create an editorial calendar, which allows you and your team to plan ahead for upcoming posts and events.
This can help ensure that you don't overload your audience with too much content at once or let them down by failing to post consistently. There are many different types of social media management tools available today. Some are free while others charge monthly fees or per-user basis. The cost will vary depending on what features you want to be included in the software package.