Last Updated on September 22, 2023
Hands down, Everhour is the most comprehensive tracking solution for businesses worldwide. Whether you're a freelancer needing an easy invoicing system or part of a larger team that requires in-depth time reporting capabilities, this software has it all. This review will evaluate how well Everhour holds up as an industry leader and help you decide if it's the best way to maximize productivity, minimize costs, and drive efficiency within your organization.
Everhour: Time Tracking Software: Overview
Are you Tired of Spending Hours Tracking your Employees' Time?
Say goodbye to the lengthy procedures that come with manual time-tracking! Everhour.com offers a powerful yet simple solution and makes it easy to track employee engagement in real time without having to rely on spreadsheets or paper documents. With our software, you can easily see who is working on what task at any given moment and how much time they are spending on each project.
Whether it's for billing or payroll purposes, knowing who did what and when just got easier with Everhour – freeing up precious manpower hours so you can focus your efforts elsewhere! Allowing automated alerts whenever team members reach their allocated times promises clear communication and removes the guesswork.
Everhour Overview
Everhour is an effortless time-tracking software that integrates perfectly with the project management tools you already use, so you can focus on what is truly significant. With a user-friendly interface and accurate data project management tool, Everhour simplifies the time-tracking process to help you better manage projects and teams.
The software is ideal for businesses of all sizes, from small startups to large enterprises. With Everhour, you can easily create projects and tasks and assign them to individual team members. Users can track the time spent on each task with just one click, allowing for accurate record-keeping and reporting.
With insightful analytics and reporting capabilities, Everhour helps you to understand how your team is using their time. This allows for better resource allocation as well as more accurate invoicing. In addition, team members can easily submit requests for paid time off, helping to ensure everyone gets the rest they need while avoiding any misunderstandings or delays in progress.
How To Use The Everhour: Time Tracking App
If you're looking for an efficient way to track your time and manage projects more effectively, the Everhour Automatic Time Tracking App is a great tool. With this app, you can easily log your hours, monitor the progress of tasks, and generate detailed reports on all your activities. Here's how to get started:
Step 1: Create an Everhour Account
First, you need to set up an account on the Everhour website. Once you create a user profile, you will be able to access all of the features and tools that the app has to offer.
Step 2: Track your time in the Apps you use Daily
Once logged in, Everhour will track your hours working on different tasks. You no longer have to enter your time records manually – Everhour does it for you!
Step 3: Invite your Team
You can invite your team members to join the app and collaborate with them. This makes it easy for you to monitor how much time each person is spending on a particular task and make sure that everyone is working efficiently.
Step 4: Start Tracking Time
You can start tracking time on any task or project, assigning it to yourself or a team member. You can also set up reminder notifications to ensure you stay on your tasks.
Step 6: Find out More
You can also find out more about the features of the app through their help section, which includes walk-throughs and tutorials.
By using Everhour's: Time Tracking App, you can easily manage your projects and monitor how much time is being spent on each task. With this app, you'll be able to maximize productivity and see an improvement in your team's efficiency.
The Features And Benefits Of Track Time: Everhour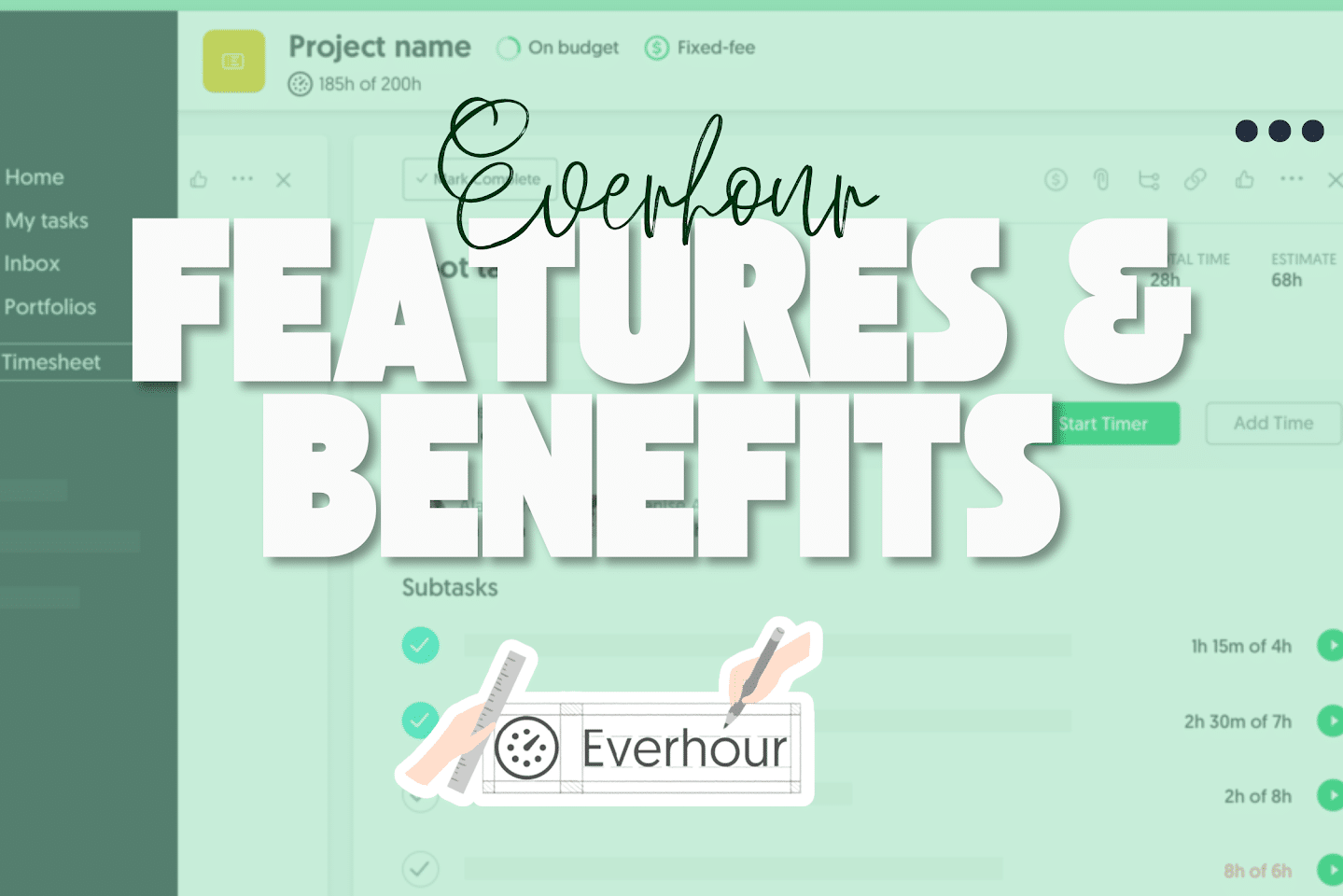 Regarding time tracking software, Everhour stands out with its feature-packed solution. Here are the features and benefits of using Everhour:
Features: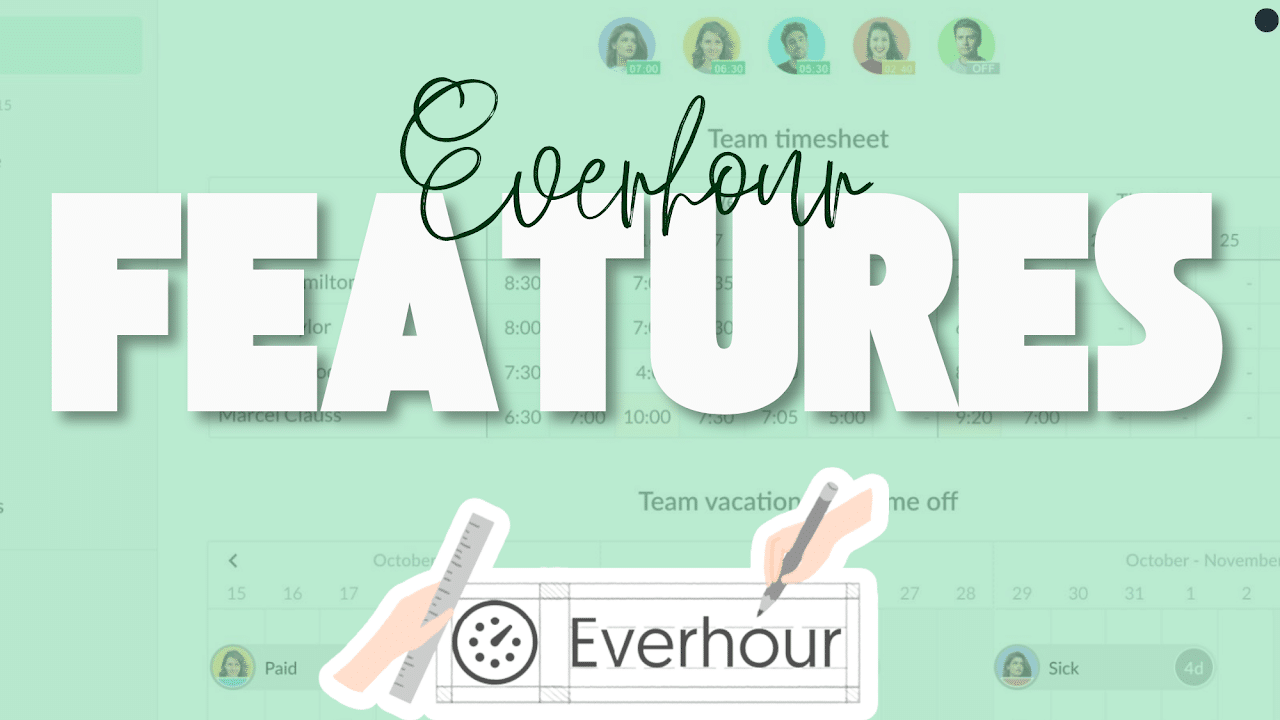 Accounts and Permissions
Keep everyone in check with comprehensive accounts and permission settings. Assign time-tracking roles to your team members, set up milestones, and track the progress of projects from start to finish.
Budget & Cost Management
Keep an accurate, up-to-date record of project costs and compare estimates to actuals. Use expense tracking to ensure you stay within budget, reconcile time entries against invoices and see where every penny is going.
Customization
Easily customize Everhour to fit your team's needs. Create custom fields, set up project templates, and integrate with other systems to make time tracking simpler and more efficient.
Data Management
Gain insight into your team's activity with visual dashboards, reports, and analytics. See the big picture of where time is spent and make better decisions about resource allocation. Plus, get data export for timesheets or payroll to fit any workflow.
Interaction Features & UX
Boost collaboration with instant messaging, task assigning, and time-tracking reminders. Keep everyone engaged with a simple and intuitive user experience designed to save time and reduce errors.
Location & Telematics
Track time spent on the go with our mobile app and telematics integration. Use GPS data to monitor your team's location, get detailed travel logging reports and ensure that employees are always in the right place.
Real-Time Features
Automate time tracking with real-time features like auto start, auto stop, and idle detection. Monitor productivity levels in real-time to make sure tasks are being completed on schedule and within budget.
Scheduling
Streamline the scheduling process with automated requests, calendar integration, and a mobile app to access shifts anytime. Get notifications about upcoming tasks and easily make changes when needed.
Resource Management
See who's available and when to ensure you always have the right people for the job. Easily assign work, keep your team organized, and make sure everyone is working on their most productive tasks.
Benefits: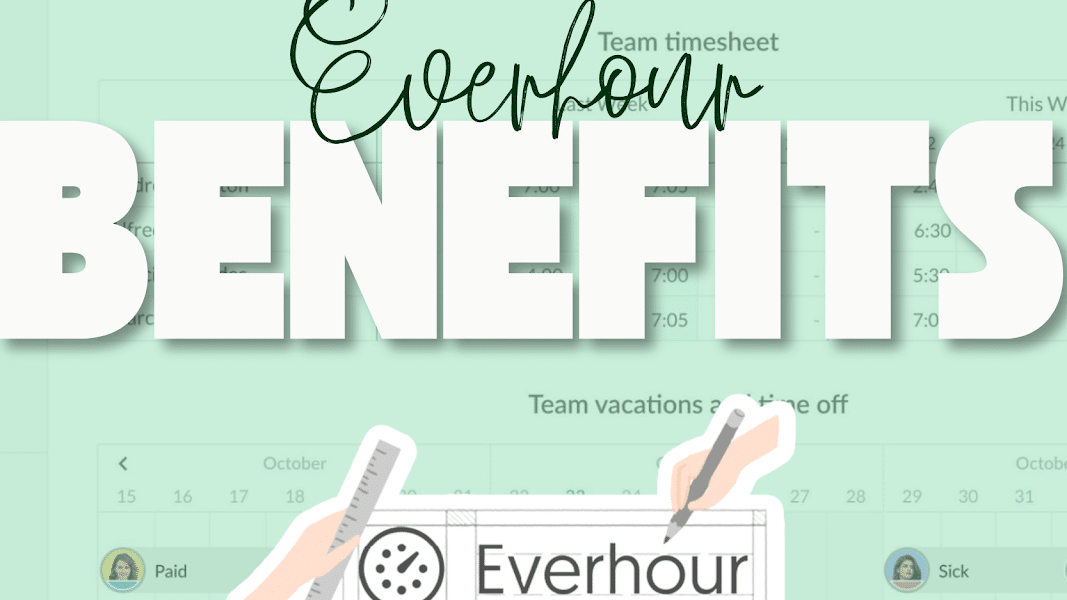 Billable/Non-Billable Time
Track billable hours, non-billable hours, and overtime to make sure you're billing properly.
Seamless Integrations
Integrate with existing tools, like Asana or Trello, to ensure your team's workflow is seamless.
Timer or Manual Entry
Choose from a timer or manual entry to track the time spent on tasks and projects.
Reports
View detailed reports for better insight into the project's progress and productivity.
Browser Extension
The browser extension makes it easy to start and stop the timer, as well as track time spent on websites.
iPhone App
The iPhone app allows you to track time on the go, even when your desktop app isn't available.
Invoicing
Easily create invoices for the billable hours your team has tracked.
Quick Setup
Get up and running quickly with minimal setup time.
These are just some of the features and benefits offered by Everhour. With its extensive feature set, easy-to-use interface, and reliable data task management capabilities, it's no surprise that Everhour is one of the most popular time-tracking software today.
Everhour is the best time-tracking software for organizations of all sizes. It offers various pricing plans, from free time tracking apps to teams, tailored to fit different needs and budgets. The Simple pricing is best for single users and freelancers, while the Team pricing is best suited to larger businesses.
Here are the Different Pricing Plans that Everhour Offers:
1. Free $0 (Free for up to 5 Users)
This free plan is a simple time tracking and reporting for freelancers and small teams.
Here are some of the features included with this plan:
Unlimited time tracking.
Unlimited projects.
Unlimited reports.
Add time for others.
Export reports.
Web, iOS app, a browser extension.
2. Lite ($5/ User/Month, Starting at 2 Users) (Annually Pay: $6)
More control and more features yet at a very affordable price.
Here are some of the features included with this plan:
Everything in the Free plan +
Up to 10 users.
Works inside.
Clients.
Billable rates, costs, profit.
Budgets.
Invoicing.
Lock time entries at certain rules.
Reminders.
Schedule reports via email.
Fast and responsive support.
API.
3. Team $8.50/User/Month, Starting at 5 Users ( Annually Pay $10)
For teams that need all features, plus best-in-class integrations and priority support.
Here are some of the features included with this plan:
Everything in the Lite plan +
Unlimited users.
Works inside all integrations.
Time approval.
Time cards.
Time off.
Expenses.
Scheduling.
Optional screenshots.
Single sign-on (SSO).
Folders in reports.
Priority support.
API.
These are the different price plans that Everhour offers, and you can choose the one that best suits your needs and budget. With these prices, you get the most comprehensive time-tracking software, with features like time approval, invoicing, budgets, and more.
The Pros And Cons Of Using Everhour: Time Tracking Tools
Everhour Time Tracking Software is an advanced software designed to help businesses track employee time and productivity. With this app, managers can easily identify which projects take up the most resources and adjust accordingly. This can save a company both time and money in the long run by ensuring maximum efficiency, but it also comes with some potential drawbacks. Here are the pros and cons of using Everhour:
Pros:
Easily Track Employee Hours
With Everhour, managers can quickly and accurately time track their employees spending on each project.
Automate payroll processes
Everhour helps automate payroll processes, making it easier for managers to pay their employees on time and accurately.
Improved Productivity
By monitoring employee hours and tasks easily, managers can better plan out projects and ensure their staff is working efficiently.
Accurate Data Collection
Everhour's software provides accurate data that helps managers get a clearer picture of employee performance and project progress.
Streamlines Operations
Everhour streamlines operations by providing an easy-to-use system for tracking employee hours and projects.
Cons:
Difficult to Archive/Unarchive Projects when Using ClickUp Integration
Everhour's integration with ClickUp can make it difficult to archive or unarchive projects when needed, as the software does not support this feature.
Does Not Auto-Generate Reports when New Clients are Added
Everhour does not automatically generate reports when new clients are added, meaning managers must manually input information to track progress.
The "Progress" Line can be Confusing.
The "progress" line on Everhour can be confusing, as it does not always accurately reflect actual hours spent.
Everhour Time Tracking Software is an effective tool for businesses that need to track employee hours and productivity accurately. While it has some potential drawbacks, it also offers numerous benefits that can help businesses save time and money in the long run.
Frequently Asked Questions About Everhour: Tracking App
What is Everhour?
Everhour is an online time-tracking and project management software that enables teams to track, plan and budget their time.
Is there a risk of data leaks when using Everhour?
No, there is no risk of data leaks using Everhour. All your information is stored in a highly secure environment with encryption and backups taken regularly to ensure the safety of your data.
What can Everhour track?
EveEvery hour, track time spent on tasks, project progress, and budgeting. It also allows you to customize reports and generate comprehensive analytics.
A Great Alternative for Everhour is RescueTime
RescueTime is an excellent alternative to Everhour for time tracking software. With its advanced features and user-friendly interface, RescueTime can help users track their time more efficiently and accurately. The software automatically tracks the time spent on different applications and websites, providing users with detailed reports and insights into their productivity. Additionally, RescueTime offers a range of customization options, allowing users to set goals, block distracting websites, and receive alerts when they spend too much time on a particular task.
The software is compatible with multiple platforms, including Windows, Mac, Android, and iOS, making it a versatile tool for users on the go. Overall, RescueTime is a reliable and efficient solution that can help users optimize their time management and increase productivity. Whether you're a freelancer, entrepreneur, or team leader, RescueTime can provide you with the insights and tools you need to stay focused and achieve your goals.
RescueTime
RescueTime now provides two ways to take control of your time. For a simpler approach and active time management coaching, try the new RescueTime. For more granular details and analytics, try RescueTime Classic.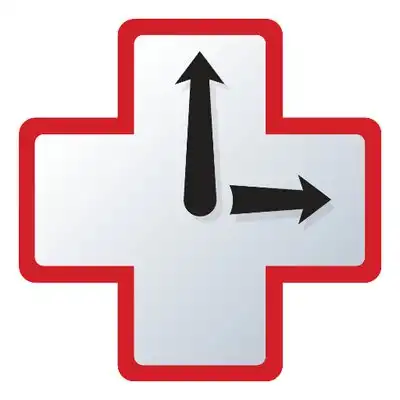 Final Thoughts
Overall, Everhour is one of the best time-tracking tools for businesses of any size. It simplifies the time-tracking process and allows you to create clear, accurate reports without manually entering data. With its intuitive user interface and flexible settings, it's easy to customize Everhour to fit your needs. Plus, you can rest assured that your data is secure and reliable. For more information on Time tracking software, check out our website.
If you're looking for a time-tracker solution that's easy to use and will help you stay organized and on top of projects, this free time-tracking app is a perfect choice. With its features, affordability, and accuracy, it's no wonder why so many businesses rely on Everhour to manage their time-tracking needs. It will help you choose the right Time tracking software and get the most out of it. Thanks for reading!