Last Updated on September 19, 2023
Content creation has revolutionized in the digital age. With the rise of social media, blogs, websites, and digital platforms, there has been a surge in the demand for quality content. This demand, in turn, has led to the development of various content creation tools that aid in producing engaging, high-quality content. Let's take a deep dive into the world of these innovative tools, from the finest digital content creation tools to the best free ones available.
Content Creation Tools: The Game Changers
Content creation tools are your arsenal in the battlefield of digital marketing. They offer a plethora of functionalities, ranging from crafting social media posts to designing attention-grabbing visuals. As a content creator, your primary aim is to connect with your audience, inspire them, inform them, or incite action. To this end, content creation tools play a pivotal role.
The choices of tools can be overwhelming, but we've narrowed down the list to those that offer robust capabilities. They'll assist in generating content ideas, creating captivating designs, producing engaging videos, and scheduling and planning your content.
Digital Content Creation Tools: A Broad Spectrum
Digital content creation tools can be broadly divided into several categories:
Video content creation tools
Visual content creation tools
Writing and editing tools
Scheduling and planning tools
Each category has a unique role in content creation, and their combined usage can lead to a cohesive, effective content strategy.
Video Content Creation Tools
With video content becoming more prevalent, utilizing tools for easy video creation is essential. A tool like Adobe Premiere Pro offers advanced features for professional video editing. On the other hand, InVideo and Lumen5 are user-friendly platforms that help you create videos from scratch or transform text-based content into video format.
Visual Content Creation Tools
Visual appeal is a powerful tool for audience engagement. A graphic design tool like Canva allows non-designers to create professional-looking social media posts, infographics, or blog images. Its free version is comprehensive, but its paid version offers more templates, elements, and premium images.
For more intricate design work, Adobe Photoshop is the industry standard. The software might have a steep learning curve, but the results it can produce are unmatched.
Writing and Editing Tools
Written content, whether a blog post or social media caption, requires meticulous editing to ensure clarity and coherence. Tools like Grammarly and Hemingway Editor are invaluable in this regard. Grammarly highlights grammar and spelling errors, while Hemingway Editor focuses on improving readability.
Google Trends is another invaluable tool for content creators. By showcasing trending topics in your industry or field, Google Trends provides a wealth of content ideas and ensures that your content is relevant to your audience's interests.
Scheduling and Planning Tools
Scheduling tools, like Hootsuite and Buffer, allow you to plan and schedule social media posts in advance. These tools offer both free and paid versions, with the paid versions providing additional features such as advanced analytics and the ability to manage more social media accounts.
The Best Free Content Creation Tools
On a tight budget? No worries. Many free content creation tools offer impressive functionalities. Tools like Canva, Pexels, Unsplash, and InVideo have free versions that are pretty comprehensive.
Google Trends is a free tool that helps you keep up with the latest trends. It benefits blog writers and social media content creators looking for trending topics.
Grammarly also offers a free version that's quite effective for catching spelling and grammar mistakes. For social media scheduling, Buffer's free version allows you to manage three social media accounts and schedule up to ten posts per account.
However, it's important to note that these free versions have limitations. You might have to upgrade to their paid versions to unlock more features and capabilities.
Comprehensive Guide to Selected Best Content Creation Tools
It's critical to understand the unique features and benefits they offer to decide which tools to use. Let's delve deeper into some of these content-creation tools.
Grammarly is a writing tool that checks your content for grammar, punctuation, and spelling errors. Its free version provides basic checks, while the premium version offers more advanced features like vocabulary enhancement suggestions, plagiarism detection, and detailed explanations for grammatical corrections.
Grammarly
Compose bold, clear, mistake-free writing with Grammarly's new AI-powered desktop Windows app.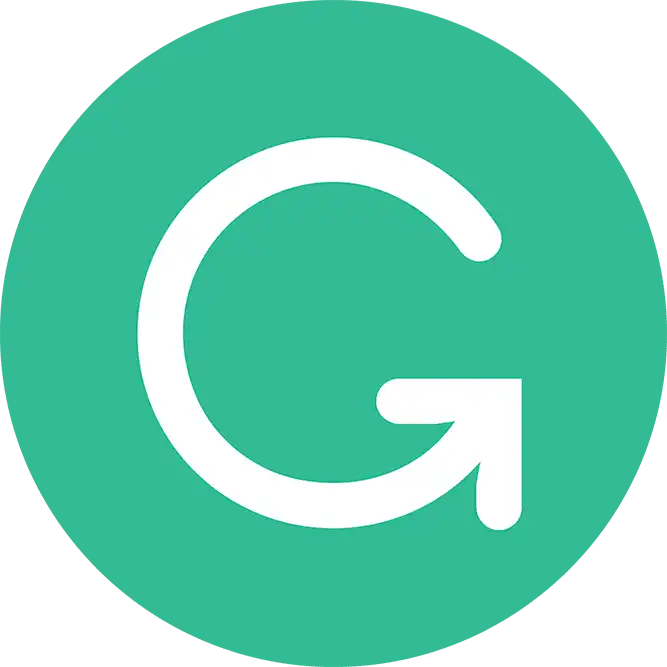 For high-quality video editing, Adobe Premiere Pro is an industry favorite. While its advanced features might require a bit of a learning curve, its unparalleled editing capabilities make it worthwhile. With this software, you can add effects, transitions, text overlays, and more, bringing your videos to life.
Canva
Canva is a powerhouse among visual content creation tools. With its user-friendly interface and extensive library of templates, creating eye-catching designs is a breeze. You can choose from various templates for social media posts, blog headers, infographics, and more. The drag-and-drop feature allows you to customize your designs with ease. The free version is quite robust, but upgrading to the pro version unlocks many additional features.
Google Trends provides insights into trending topics worldwide. You can identify trending topics to guide your content creation strategy by inputting keywords related to your industry. This free tool is invaluable for staying ahead of the curve and creating content that resonates with your audience.
Buffer is a scheduling and planning tool that allows you to post on multiple social media platforms from a single dashboard. You can schedule posts for future dates and times, freeing up your time for other tasks. The free version allows for limited scheduling, but the paid version offers more flexibility and additional analytics and team collaboration features.
Free vs. Paid Versions
Most content creation tools offer both free and paid versions. The free versions typically provide basic features and are a great starting point for small businesses or individual content creators. As your needs evolve, you might need to upgrade to the paid versions.
Paid versions offer additional features such as advanced editing capabilities, more extensive libraries of templates or stock images, enhanced scheduling capabilities, and in-depth analytics. These features can be game-changers, making your content creation process smoother and more efficient.
A Word On Social Media Content Creation
Social media is a dynamic platform for content creators. It requires a blend of different types of content, from text-based posts and images to videos and infographics. Social media posts need to be engaging, visually appealing, and tailored to the platform they're posted on.
Creating content for social media requires a combination of tools. You might need a tool like Canva for creating engaging visuals, a tool like Adobe Premiere Pro or InVideo for video content, and a scheduling tool like Buffer to ensure consistent posting.
It's also critical to keep an eye on trending topics on social media. Google Trends can help with this, allowing you to create timely and relevant content.
Content Creation: Not Just Tools
While we've talked a lot about tools, let's not forget that content creation is more than having the best tools at your disposal. It's about the ideas, the stories, and the value you bring to your audience.
The content creation tools are there to enhance and streamline your process, but the soul of the content comes from you. Use these tools to narrate compelling stories, share helpful tips, inspire with beautiful designs, and engage with meaningful videos.
Remember to always align your content creation process with your overall business goals. Keep your target audience at the forefront, understand what they value, and strive to deliver it in the most engaging way possible.
FAQs
What is a content creation tool?
A content creation tool is a software or platform that helps users generate, manage, and enhance digital content. It can be used for various purposes like crafting social media posts, creating and editing videos, designing graphics, or scheduling and planning content.
Can I create videos using content creation tools even if I don't have professional experience?
Absolutely. Many video content creation tools are designed with user-friendliness in mind. Platforms like InVideo and Lumen5 offer intuitive interfaces and pre-designed templates that make video creation accessible even to beginners.
What tools can I use for creating visual content for social media?
Canva is an excellent tool for creating visually appealing social media posts. It provides an array of templates tailored to different social media platforms. While more complex, Adobe Photoshop is another powerful tool for creating high-quality visual content.
How can Google Trends aid in my content creation process?
Google Trends shows the popularity of search queries over time. By identifying trending topics related to your field, you can generate content ideas that are timely and relevant, thus increasing your content's chances of engaging your audience.
What are scheduling and planning tools in the context of content creation?
Scheduling and planning tools allow you to plan, organize, and schedule your content across various platforms in advance. Tools like Hootsuite and Buffer are popular options that offer functionalities for preparing posts, tracking engagement, and analyzing performance.
Are there content creation tools that offer both free and paid versions?
Yes, many content creation tools provide both free and paid versions. The free versions typically offer basic functionalities, while the paid versions provide advanced features and capabilities. Examples include Canva, Buffer, and Grammarly.
What are some excellent content creator tools for social media videos?
Adobe Premiere Pro is excellent for professional-level video editing. For beginners or those seeking simplicity, InVideo or Lumen5 are good options. They provide user-friendly platforms for creating engaging social media videos.
How can content creation tools help me generate content ideas?
Tools like Google Trends can help identify popular topics in your industry, guiding your content creation process. Other tools may provide templates or prompts to inspire creativity. Remember, these tools aim to aid and streamline your strategy, but the ideas should align with your audience's interests and your brand's goals.
Final Thoughts
In the grand scheme of digital content creation, tools are crucial. They help you manage and streamline your content creation process, allowing you to focus more on the quality of the content rather than the technicalities of creating it.
Whether you're creating videos, crafting social media posts, designing visuals, or scheduling content, there's a tool out there that can make your life easier. And even if you're on a tight budget, the digital landscape is filled with free content-creation tools that are just as effective.
Content creation, in the end, is about reaching out, connecting, and engaging with your audience. With the right tools in your arsenal, you can make each piece of content more impactful, resulting in a stronger relationship with your audience and a higher return on your marketing efforts.
Ready to take your content creation to the next level? Let us guide you in choosing the right tools tailored to your needs. Visit our blogs today to discover in-depth guides, expert insights, and the latest trends in the world of content creation. Don't just create. Innovate your content with us.