Last Updated on September 13, 2023
AI marketing tool is the new leader in marketing analytics tools and reports. Its web-based solutions are inexpensive and extremely efficient. Some of their stand-out features are their web analytics, web reporting features, keyword rank tracking system, website chatbot, organic search optimization solution, live agent chatbots, and lead generation tracking tools.
 Looking for AI marketing analytics pricing plans? We've compiled a list of 17 different advertising analytics providers and their features. Some of our recommended marketing analytics tools come with free trials. 
HubSpot is the marketing platform that helps you attract, nurture, and convert customers. The HubSpot software lets you manage every aspect of your inbound marketing – from content to leads to sales – all in one place. The use cases for AI marketing analytics are wide-ranging and can be used in multiple industries, such as e-commerce, healthcare, B2B, and more.
HubSpot is a marketing and sales analytics platform that helps you understand how customers interact with your business across channels.
HubSpot's software allows users to track their leads, send personalized emails, and convert those leads into customers. The software also allows users to track their sales team's activity and see the best marketing campaigns.
Free
Starter: $18/month
Professional: $800/month
HubSpot CRM
Transform your business into a revenue generating machine by creating delightful customer experiences.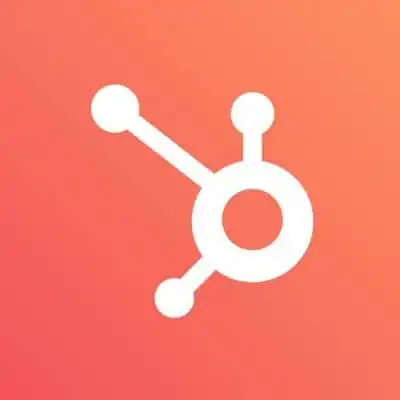 Semrush is a powerful and versatile suite of tools designed to help you succeed in search engine optimization and online marketing efforts. It's an all-in-one solution for both SEO and PPC campaign analysis that can help you make informed decisions. Semrush is a great way to improve your SEO, PPC, and AI content marketing campaigns.
It offers many features that can help you with your SEO campaigns. These include rank tracking, historical data analysis, backlink analysis, and keyword research.
Pro: $129.95/month
Guru: $249.95/month
Business: $499.95/month
Semrush
Do SEO, content marketing, competitor research, PPC and social media marketing from just one platform.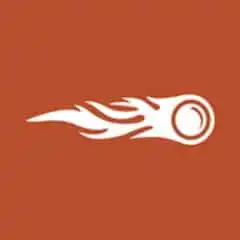 Funnel.io is the best tool for marketing analytics for growth marketers.
Funnel.io is a marketing analytics platform that allows you to create custom funnels, track your visitors, and optimize your website, sales funnel, and marketing campaigns.
Funnel.io allows you to track all your marketing campaigns, including social media and email marketing campaigns, in one place. This makes it easy to keep up with your marketing performance and improve it over time. Influencer marketing is one of the most effective ways to reach new audiences online and increase sales.
PRICING
Free
Essentials: $400/month
Plus: $1100/month
Enterprise: $2400/month
Improvado is a marketing analytics platform that helps you measure and improve your marketing performance.
With Improvado, you can measure the impact of your marketing campaigns and optimize them to get higher ROI. You can also track website visitors, analyze traffic sources, and identify new customers.
In addition, Improvado offers competitive intelligence features so you can benchmark against your competitors.
PRICING
Contact Improvado for pricing details.
Ninjacat is a marketing analytics software that helps you understand your target audience and improve your marketing strategies.
It gives companies a complete view of their customers, allowing them to make better decisions, improve customer experience, and build their brand.
Ninjacat helps you understand what works for your business and what doesn't. It gives you deep insights into your sales funnel, customer acquisition costs, and retention. The dashboard lets you view all key performance indicators at one glance so that you can make informed decisions based on the actual numbers instead of gut feeling or speculation.
PRICING
Contact Ninjacat for pricing details.
Adverity is a marketing analytics software that helps marketers monitor their campaigns and optimize their marketing efforts. The platform provides data to make informed decisions throughout the customer journey, from acquisition to retention.
Adverity's AI-powered technology analyzes billions of data points in real time, providing insights into users' behaviors and preferences for advertisers. The platform uses AI and machine learning algorithms to identify patterns in user behavior, allowing business owners to optimize their campaigns based on these insights.
PRICING
Standard: €500/month
Professional: €2,000/month
Custom
ChannelMix is a marketing analytics platform for digital marketers. It gives you full control over your marketing data, allowing you to understand what's happening in your business and how to improve it.
ChannelMix is a cloud-based SaaS solution that can be accessed from any device with an internet connection. The platform offers a complete suite of analytical tools, including competitive benchmarking, inventory management, and margin analysis modules.
PRICING
Contact ChannelMix for pricing details.
Supermetrics is a powerful suite of marketing analytics tools available that help you get the most out of your data.
Supermetrics helps you improve your website's performance by providing actionable insights into your web traffic data. It allows you to track the success of your marketing campaigns by analyzing KPIs such as conversion rates, revenue per visitor, or average order value.
PRICING
Contact Supermetrics for pricing details.
Domo is an analytical marketing software that helps you increase your revenue, reduce your costs, and improve customer retention. It is a cloud-based tool that can be used by any business from small to large. Domo provides all the data related to your business in one place.
Domo is a cloud-based tool that can be used by any business from small to large. Domo provides all the data related to your business in one place.
PRICING
Contact Domo for pricing details.
TapClicks is a marketing analytics software that helps you understand your customer's behavior. You can analyze customer behaviors and events, like when they open emails or make purchases.
TapClicks is an AI-powered marketing analytics tool that provides real-time insights into how customers interact with your brand. It's easy to use, fast, and affordable. TapClicks offers marketers the ability to track the behavior and engagement of online users, both on their own websites and on other websites.
PRICING
Free
Basic: $149/month
Pro: $99/month
Enterprise: Custom
Fivetran is a leading and powerful AI tool-based marketing analytics platform. They help enterprise marketers solve their most challenging problems with this powerful yet easy-to-use platform. Fivetran customers include the world's largest companies across the financial services, insurance, retail, and travel industries.
Fivetran customers use the platform to improve their performance in acquisition and conversion optimization, retention, and upsell campaigns.
PRICING
Contact Fivetran for custom pricing.
Rebrandly Analytics is an all-in-one tool designed to help marketers optimize their performance across all channels. It provides insight into the performance of central social media posts, email campaigns, website traffic sources, organic search keywords, and organic search traffic.
Rebrandly is a great tool for marketers and advertisers who want to track the effectiveness of their efforts by tracking clicks and conversions generated by their custom-branded links.
PRICING
Contact Rebrandly for pricing details.
Marketing teams want to make smarter decisions with data. Salesforce Marketing Cloud Intelligence is a cloud-based analytics platform that delivers an intelligent view of customer behavior and performance at scale. It empowers you to uncover new insights about your customers and leads, so you can tailor messaging and refine your strategy.
Salesforce Marketing Cloud Intelligence is a powerful tool that allows you to analyze your data and gain insights into the performance of your campaigns.
Its easy-to-use interface makes it simple for anyone to build their reports, or even use its pre-built templates.
PRICING
Essentials: $25/month
Professional: $80 /month
Enterprise: $165/month
Unlimited: $330/month
Chartio is a cloud-based business intelligence tool that helps business users easily create visualizations, reports, and dashboards and share them with others.
Chartio is a marketing analytics tool that provides the tools to help marketers analyze their data and take action on that information. It can be used as a standalone product or integrated into existing BI platforms.
The program is designed to provide users with a simple interface so that even novices can use the tool to analyze their data. While the program's features are limited compared to other analytics tools on the market, it has many features that make it useful for businesses of all sizes.
PRICING
Contact Chartio for pricing details.
Grow is a growth marketing analytics tool that helps you measure, analyze, and optimize your paid advertising campaigns.
Grow provides intelligent data visualizations and insights to help you make the right decisions at the right time.
Grow analyzes your data in real time to provide insights on everything from customer satisfaction to conversion rates. It even predicts what your customers will do next — so you can take action before they ask. Grow provides detailed reports about all these metrics so you can quickly identify trends and opportunities for improvement. Predictive analytics is a process of using data to predict future outcomes.
PRICING
Contact Grow for pricing details.
Whatagraph is a marketing analytics platform that helps marketers make more intelligent decisions by providing insights through data visualization and data analysis. Whatagraph has been designed to be used by marketers, analysts, and researchers at any level of experience.
Whatagraph's intuitive interface allows users to easily create beautiful visualizations and interactive reports using data from multiple sources. The platform also provides powerful features that allow you to create complex dashboards, filter your data, and share your insights with others.
PRICING
Professional: starts at $199/month
Premium: starts at $299/month
Custom pricing
SocialBakers is a complete social media analytics and marketing platform. With SocialBakers, you can measure, analyze, and optimize your social media presence across Facebook, Twitter, Instagram, and YouTube.
SocialBakers help marketing to see how your competitors are doing on social media. It also allows you to discover what content works best for them.
PRICING
Contact SocialBakers for pricing details.
Conclusion
Hopefully, this article has helped you learn more about what analytic tools are out there and what they can do for you and your business. Whether you're fully equipped with AI marketing analytics or just starting, knowing which questions to ask is the key to selecting the best product. If you need help determining where to begin, check out our guide to choosing a digital marketing analytics tool.
With so many options, thinking about how to start choosing a system can be overwhelming. But once you've taken this first step of learning about what's available, the next should be easier to conquer. For more information about AI Marketing Analytics, visit our blog now.
FAQ
What is AI marketing analytics?
AI marketing analytics is a subset of marketing analytics where artificial intelligence is used to analyze the data. AI allows marketers to extract insights from large amounts of data, which would be impossible for humans to do on their own.
How does AI marketing analytics work?
AI uses machine learning algorithms to identify patterns and trends in data. Marketers can use these insights to make smarter business decisions, such as which products should be promoted or when they should be sold at discounted prices.
Why do I need AI marketing analytics software?
Marketing analytics software allows you to collect and analyze data from many different sources to make more informed decisions about how best to run your business. Marketing automation software helps you automate repetitive tasks so you can focus on more important things, like growing your business through strategies like split testing and A/B testing.