Last Updated on September 14, 2023
Are you sick of looking at a blank screen while you try to find the right words? Block on writing?
Imagine a world where exciting material and headlines are easy to make. Not your mind, but AI tools for writing. AI improves content creation and audience connection.
To stand out in today's fast-paced digital world, you need high-quality material. With AI copywriting tools, you can write copy appealing to your target audience, save time, feel less stressed, and let your creativity run.
Are you ready to discover how AI creative tools can change how you write?
What Are AI Copywriting Tools?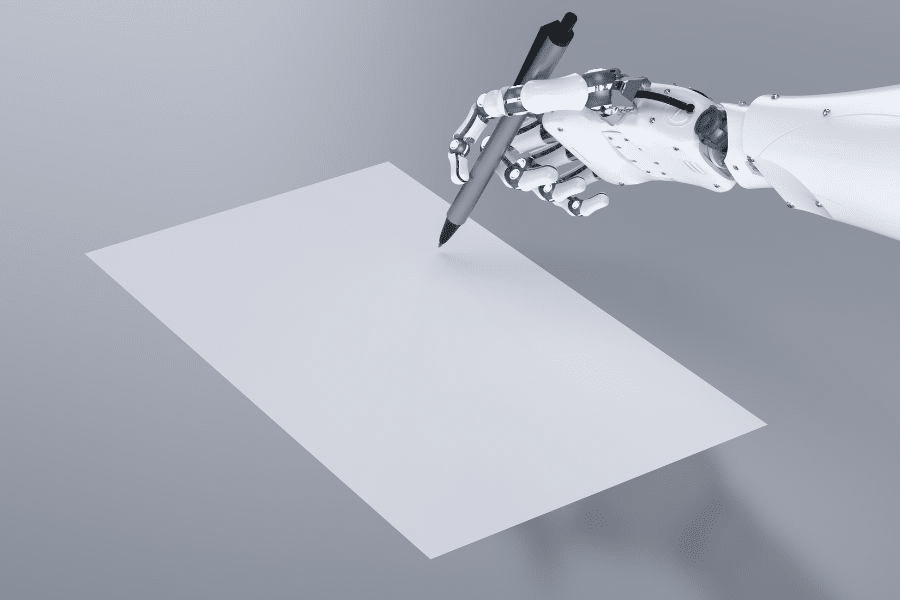 AI copywriting are tools that use AI to automatically write copy based on a set of data you give it. It can make many different kinds of documents, from long blog posts to short comments for social media posts.
For example, you can give the AI the title and framework of a blog post, and it will come up with a few paragraphs that you can then change.
Using an AI author can give it more information, like the tone of voice or the history of your brand. This makes the AI generated content more in line with your brand identity.
How Do I Use An AI Copywriting Tool?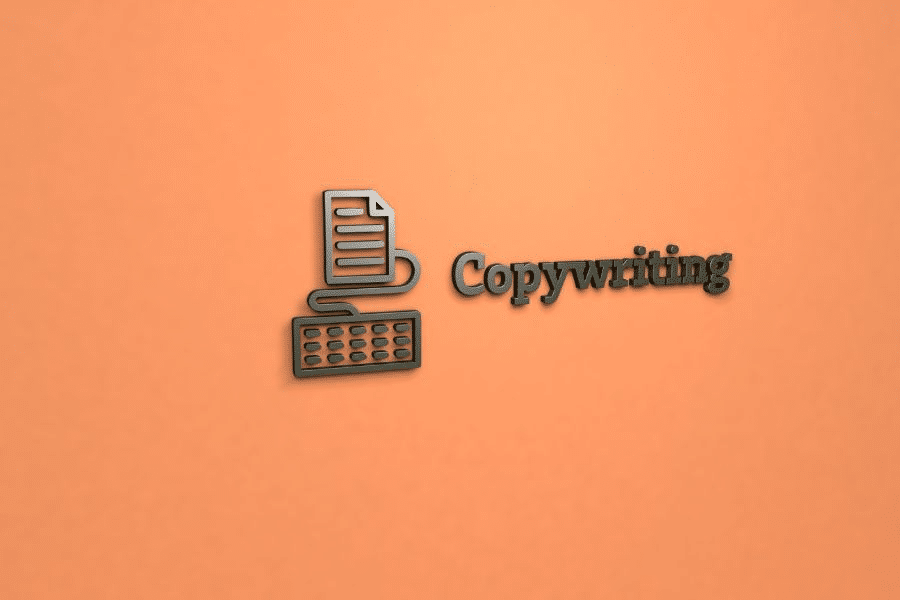 A large amount of data was used to teach an AI to write copy. You may use google docs when drafting your outline.
The AI's language skills and understanding of the world come only from the information it has "witnessed." In some ways, it works like the human mind does when it comes to getting and using information.
Imagine an AI author as a very smart pre-teen who has learned much from the internet. AI copywriters are just like people in that they don't know everything. To ensure the content is relevant to the context, it is essential to train the system on data from the business.
For example, an AI that makes content about eCommerce may have been "exposed" to many content about eCommerce.
Just like you would give a copywriter a content brief, you need to give the AI important context about the topic you want to write about. Then with just a few clicks, the information provided to the AI is essential for pointing it correctly because, without it, it could write anything.
By extension, the more high-quality data you give the AI, the more background it has to produce the text you want to grow. Most of the time, this leads to clearer and more effective writing.
In the end, "rubbish in, rubbish out," as the saying goes.
How Does An AI Copywriting Work?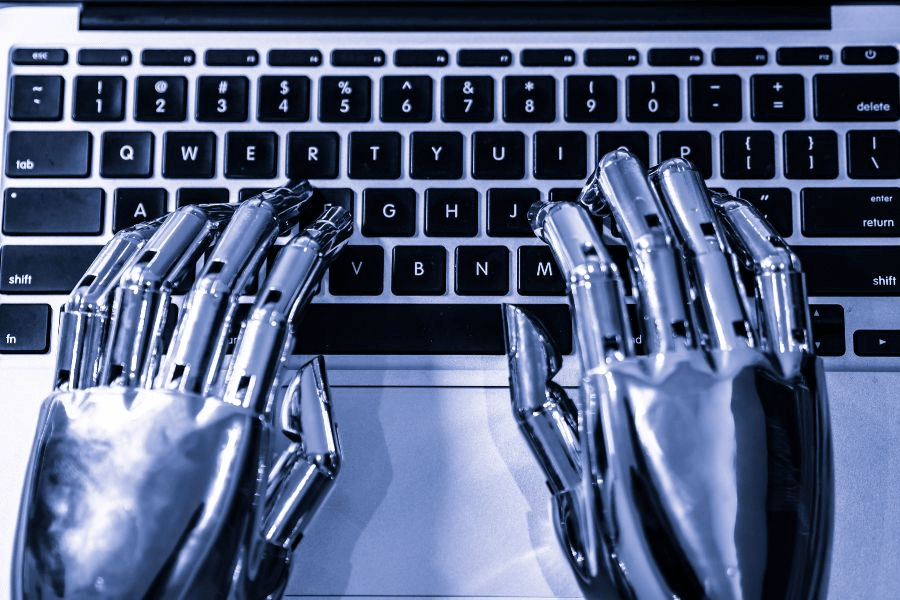 AI advertising uses algorithms to write interesting and useful material quickly. These tools look at a lot of text to find patterns, ways of using words, and writing styles.
It does this by using natural language processing and using complicated algorithms. If AI copywriters use this enormous pool of information, they can write like humans. It can make material for a particular group or business. The AI engine takes a few buzzwords, lines, or themes.
Then it turns them into engaging, well-organized text. So, AI copywriting makes it easier for companies to create content and saves them time. It gives them the tools to make regular, high-quality content that speaks to their target audience.
Tools Widely Used in the AI Copywriting Industry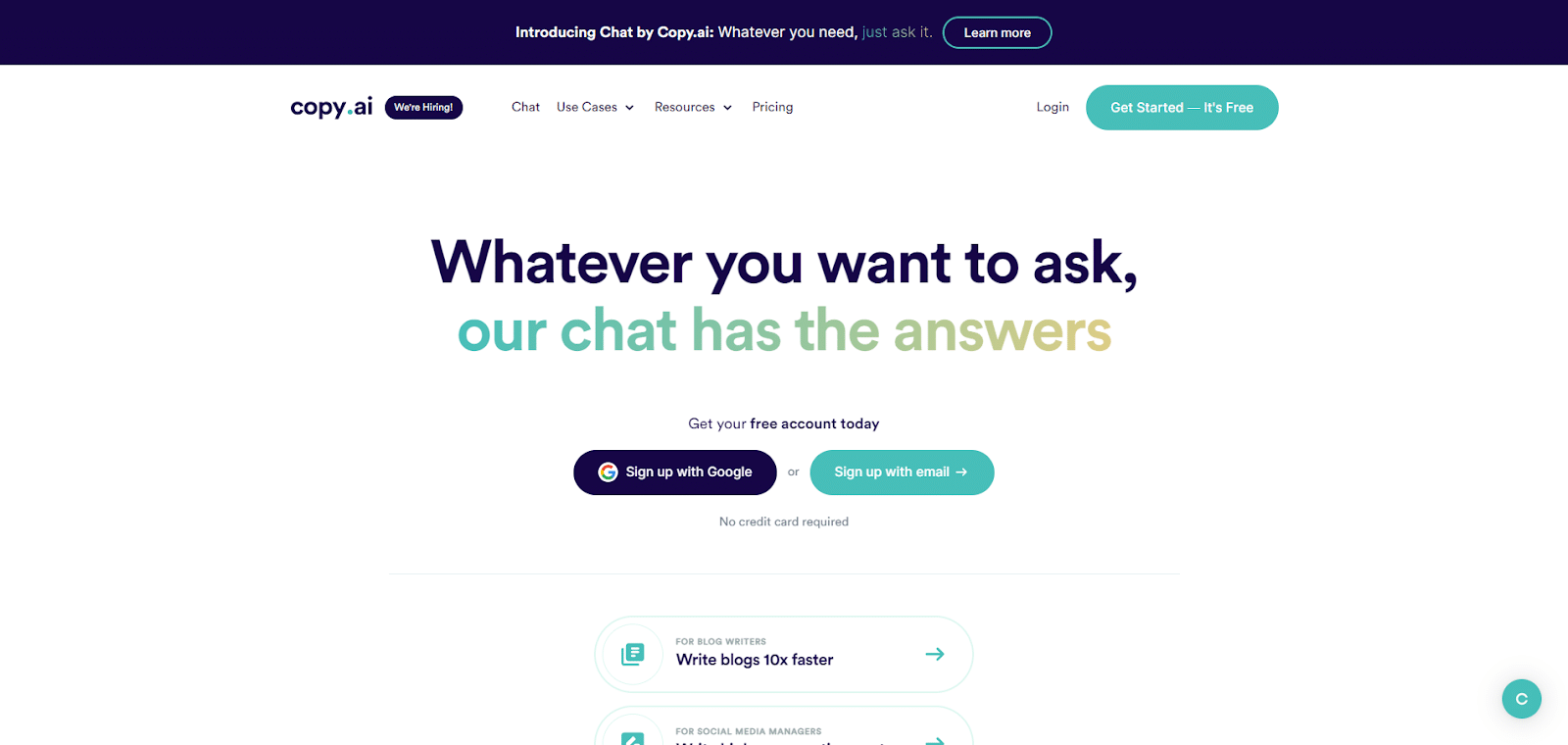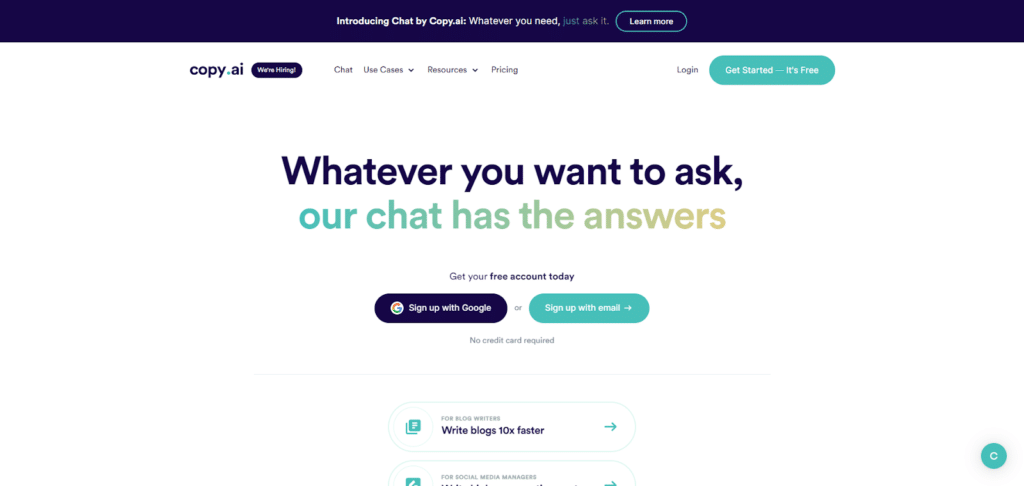 Copy AI is a type of artificial intelligence that makes it faster and easier to make great material.
Using cutting-edge machine learning techniques, this tool can look at what it has already done. It can make new content, like meta descriptions.
The goal of the tool is to help people and companies come up with ideas for content, social media, and ads. It has other marketing materials, as well as come up with interesting text for their websites.
It could be useful for blog posts, email sales, and study time, among other things.
The computer can find information for you if you tell it who you want to call, how you want to talk to them, and what style of writing you like to use.
AI is a fairly new piece of technology that helps people get more done in less time. But the experiment's outcome will rest on how well you know how to use the instrument, so be very careful.
Pricing: It starts with three monthly plans ranging from $0 to $49.
To get started with Copy AI right away, click here.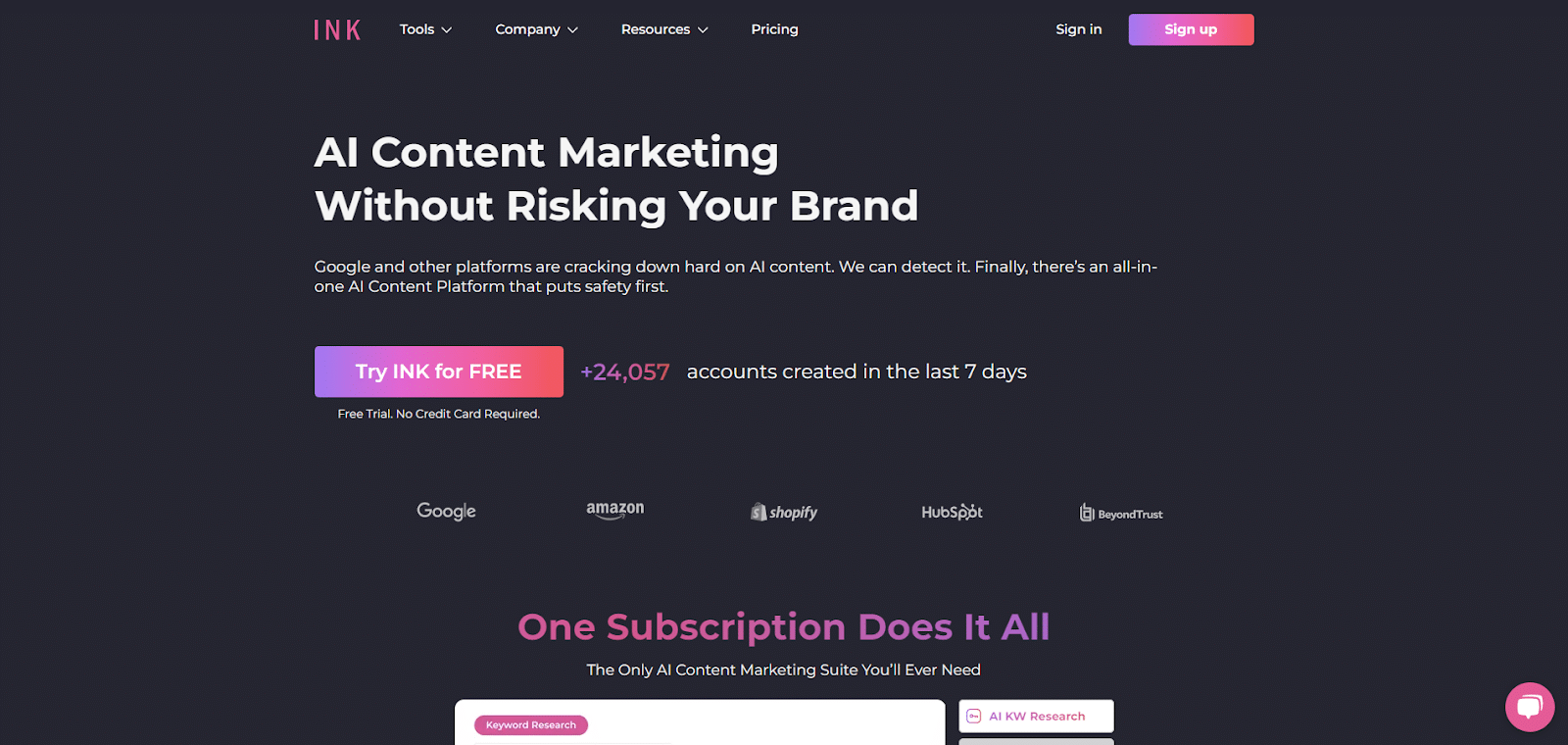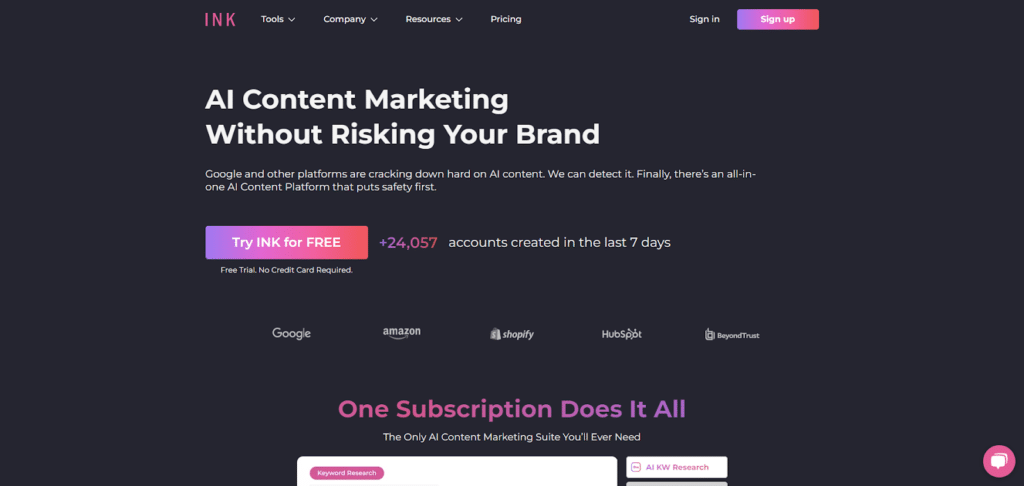 Explore the world of search engines. This tool looks at your content with the help of smart algorithms and tells you how to improve it right away.
The goal of the tool is to help you find important buzzwords and organize your titles and subtitles so that they have the most impact. By using its features, you can show your information in a clear and organized way that is easy to understand.
INK for ALL also tells you how to make your work easier to read, more interesting, and better overall.
Anyone can use the tool, no matter how good a writer they are. This amazing tool is a great way to get more people to see your work and get it in front of a larger audience.
This great tool could help anyone come up with ideas for material. Real-time action lets you make quick changes to the material.
Pricing: It starts with two monthly plans ranging from $39 to $99.
To get started with INK for ALL right away, click here.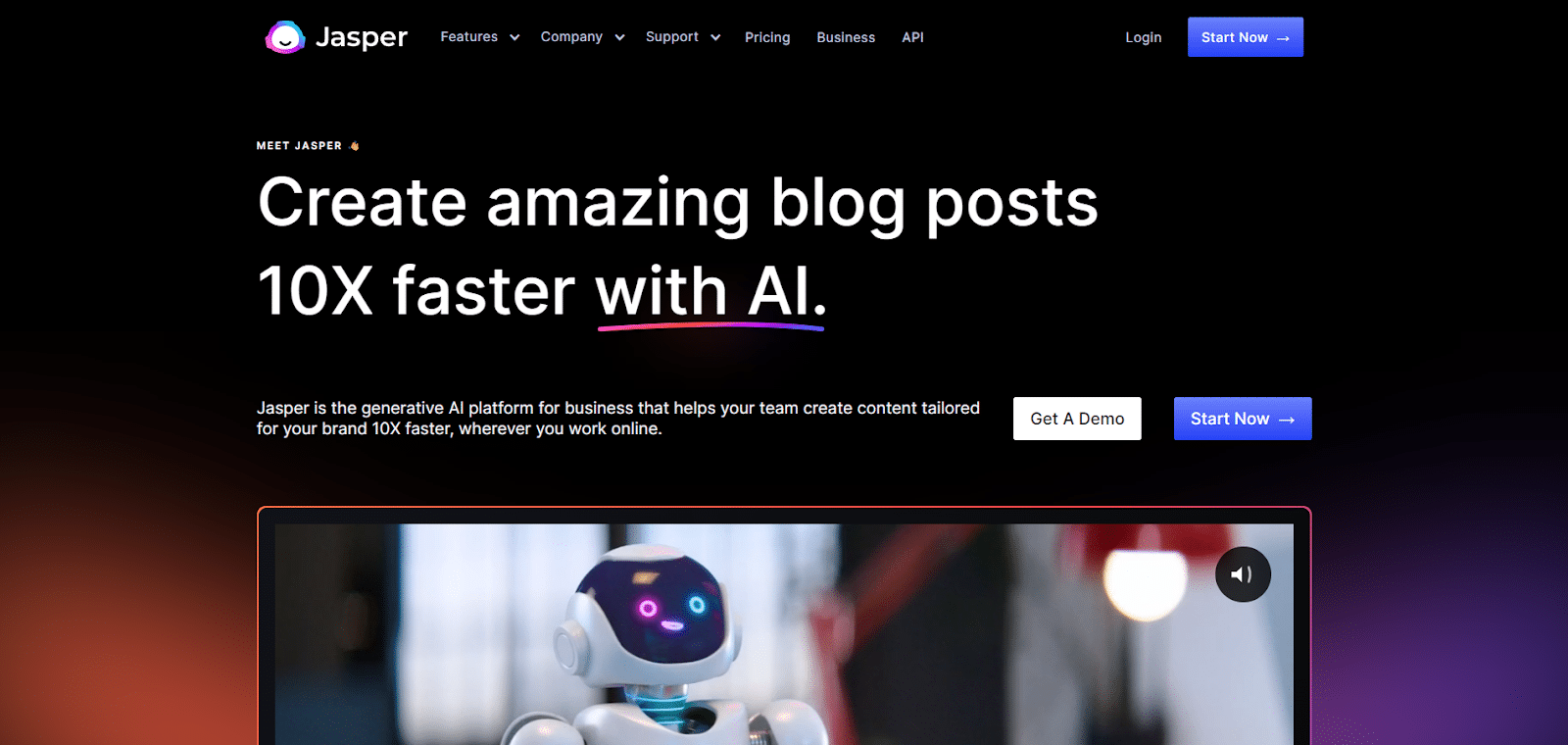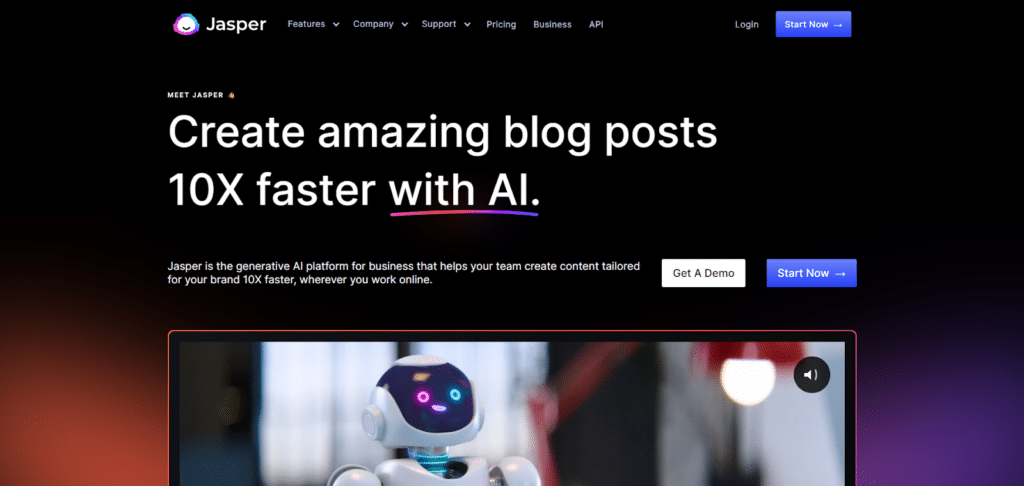 Authors can use Jasper to write interesting and useful content with the help of AI rewriting technology. This app uses powerful algorithms for processing natural language to look at both the content and the context of writing jobs.
After that, it gives suggestions for how to make the best version possible. Jasper is a tool that helps content creators save time and make more interesting content in less time.
Jasper is good at coming up with catchy names, descriptions of items, and social media posts.
It can come up with full pieces because it knows a lot and can speak more than one language. Because Jasper is easy to use, many different kinds of content makers use it.
Also, the product works better as more and more people use it. Jasper is a great piece of software that speeds up and makes writing easy.
Pricing: It starts with three monthly plans ranging from $40 to $82.
To get started with Jasper AI right away, click here.
How Can This AI Tool Help With Copywriting?
Before we get there, let's take a look at some of the most typical copywriting issues. Writing copy is like standing on a tightrope. Here are a few of the most common problems people have when writing copy, especially if they do it a lot.
Getting a handle on the subject
You might have to write copy for a topic, brand, or product you need to learn more about, especially if you work as a freelancer or are in charge of many different goods.
You'll need to do a lot of studies before you can write well-informed and interesting content to your readers. You'll need to know a lot about the topic or product before showing your audience how valuable it is.
Most of the time, this can take a lot of time and be very boring.‍
Writing unique stuff
We've all had the terrible problem of being unable to write. It takes work to develop new, creative writing when you need to make content often.
After a while, you might use the same tricks repeatedly or miss some important details about the industry you're writing for.‍
Choosing the right style and tone
If you're writing for your brand or a client, you'll need to ensure the copy fits the brand's personality and style guide. This could be a list of words to avoid or rules to follow when using language.
There are many things to remember if you want to write ai copywriting software that works well for a brand and its target group.‍
Taking into account the platform
You'll be writing copy for more than one site at once. In addition to the platform-specific rules, like the number of characters, you should also follow best practices to help you make your copy work best for that platform.
For example, different platforms have different call-to-actions, which may affect how you write your material.‍
Getting the copyright
On top of all that, you'll also need to improve your copy for search engines. There are many ways to do this, but one of the most popular is to use SEO keywords in the writing.
It would help if you found a good balance between these things to make copy that works well. It's a challenging thing to do, especially if you have to do it often.
An AI author can make things a lot easier at this point.
How To Select The Right Tool For You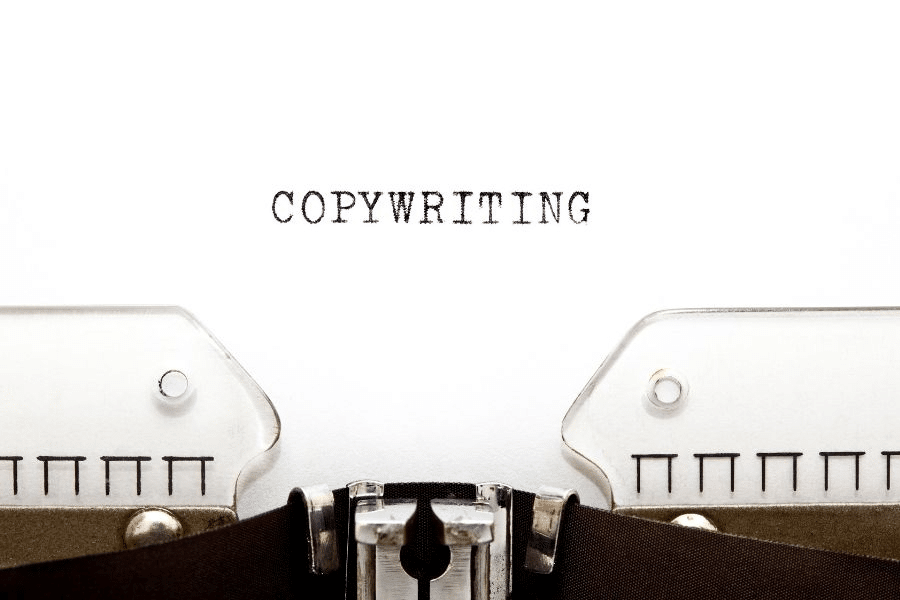 It would help if you considered a few key things when choosing the best AI creative tool for your needs. First, check the tool's usefulness and user interface to ensure it's easy to use, even for people who have never used it. Second, check out the variety and quality of the copywriting templates.
These can significantly affect how quickly and well your content creation process works. Third, look for a tool that lets you make changes to the output to make it fit your brand style and specific needs.
Also, think about how much the tool costs and if any free trials are available. These tell you much about what it can do and if it fits your needs. Check the language support of the AI engine to ensure it works with your target audience's language choices.
Remember to consider how easy integrating the tool with your current software ecosystem is. This can significantly improve the efficiency of your workflow. Lastly, read reviews and testimonials from other users to understand their satisfaction and success with the tool. This can help you make your final choice.
What Are Some Uses Of AI Copywriting Tool?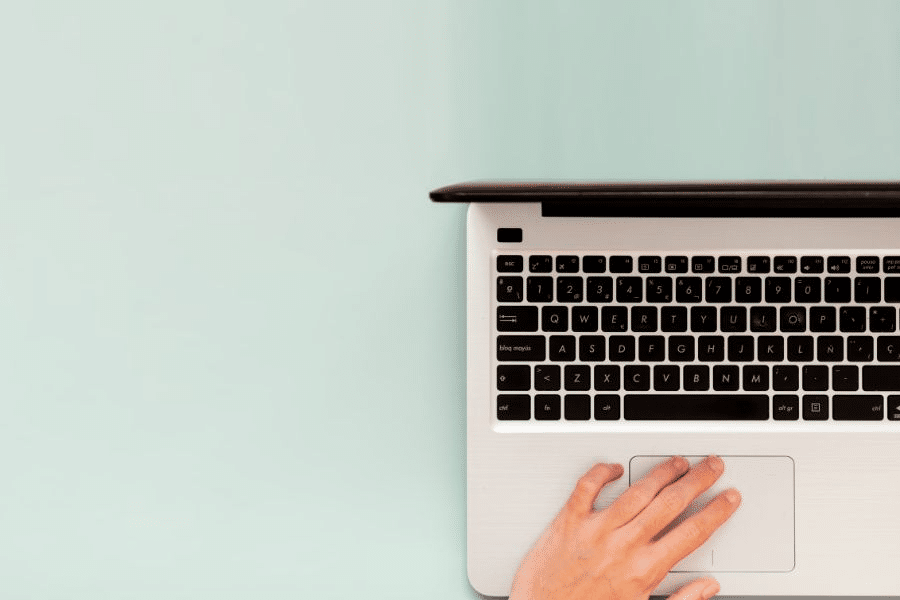 Have you heard about how AI copywriters can be used to help with copywriting projects? In this piece, we'll look at some of their most common uses:
Content posts
Blogs are a powerful tool for improving SEO, but writing them can take a lot of time because it often requires a lot of research.
It can start the writing process by telling the AI what you want to write about and who you want to write for by creating a possible blog title. For example, our AI-based article writer can develop blog titles relevant to your company's past and products. Also, it could give more ideas for the blog post by having an introduction and a list of themes.
Usually, the last step is to turn a sketch into a long piece of writing that can serve as the basis for your write-up.
Product descriptions
To get an AI to draw a picture of a product, you must give it information about the product, such as its name and its features. Turning on the AI makes it possible to make material that shows off its unique qualities.
Using an AI author for this task is especially helpful when writing descriptions for many products, which can take a lot of time. AI can also help create unique content or landing pages, which can be hard to do when the things have similar qualities (for example, the same product type in different packaging).
Writing copy for ads
Writing advertising copy can be challenging because you have to create material that will stand out on a busy search engine results page or feed. The information must be relevant, easy to understand, and short.
With so many new ideas available online, AI copywriters can quickly get the writing process going by coming up with a catchy headline and convincing explanation.
Text to use on social media
Giving the AI some basic information about your post will create creative, exciting captions that work well with the platform. Using an Instagram comment maker as an example, the AI writer will know you must add a few hashtags.
People in charge of social media accounts know how important it is to post regularly and consistently. Using an AI copywriter to help you write comments can save you a lot of time, especially when you don't have any ideas.
The Future Of AI Copywriting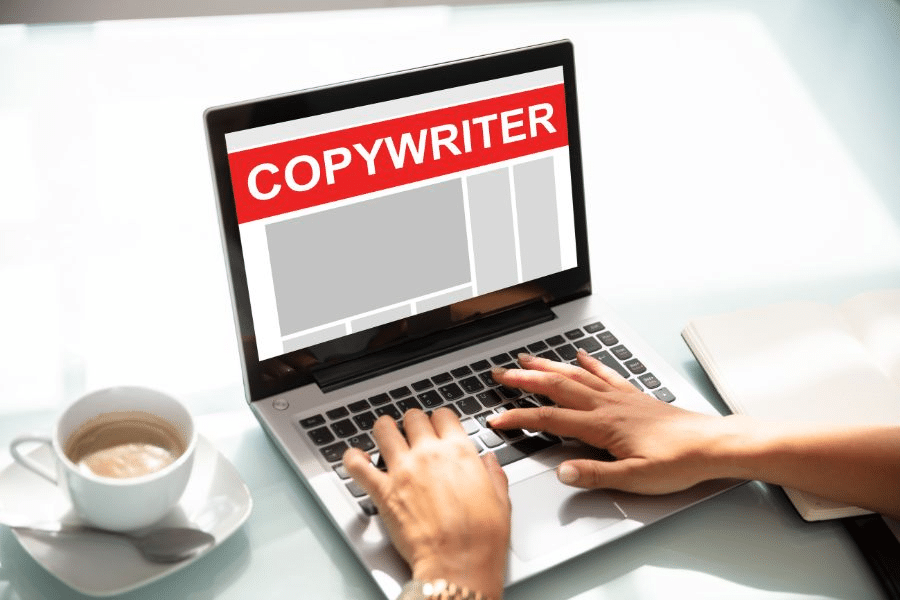 As AI technology improves, AI copywriting software will change how people make things. As AI understands natural language, it can write more complicated material. They can learn to write more like people do. They will also understand what is going on better.
Because of this change, AI tools that write material can register more people. It lets businesses create more fun, interesting, and emotional content.
In the future, human editors will fix and polish works done by AI to make them as successful as possible. AI could make it easier to create unique and constantly changing things.
AI copywriting tools will likely get more accessible and cheaper, which will let many different types of businesses use AI to write content. AI ads could change how we write, read, and use words.
Frequently Asked Questions
Are AI writing tools useful?
Using an AI content writing tool is a great way to create and share more content in less time. This could be an excellent way for marketers to increase the amount of content they make. They can do it with little time studying and writing blog posts.
What is an AI tool in content writing?
AI can use tools like ROCCO to create content for social media, emails, custom messages, and other types of content. Marketers can use AI to do a competitive study or check how well their content is optimized. In a flash, they can summarize the content or figure out what a keyword means for the person.
What is the purpose of copy AI?
Copy.ai is a flexible tool that helps teams with many parts of copywriting and sales/copy. It can produce writing product descriptions, ad copy, website copy, blog posts, and emails.
Final Thoughts
Lastly, copywriting tools that AI drives could change how content is made. Using artificial intelligence, these programs can write convincing, engaging, and well-written copy.
It can select the right target audience for you. The use of AI to make material will get better as technology advances.
Now that you know about AI copywriting tools, you must change how you write. On our site, you can find the best AI authoring and best AI copywriting tools around. Improve your writing to stand out in the digital world, where everyone is writing.