Last Updated on September 10, 2023
As a business grows, efficient marketing automation tools are becoming increasingly important. With Adobe's Marketo solutions, digital teams can automate nearly every aspect of their campaigns and create personalized experiences that drive customer engagement levels up and time spent on tasks down. In this review series, we look at what Adobe Marketo offers – from comprehensive analytics to automated apps specifically designed to help you maximize performance across your digital channels.
Adobe Marketo: Automation Testing Tools: Overview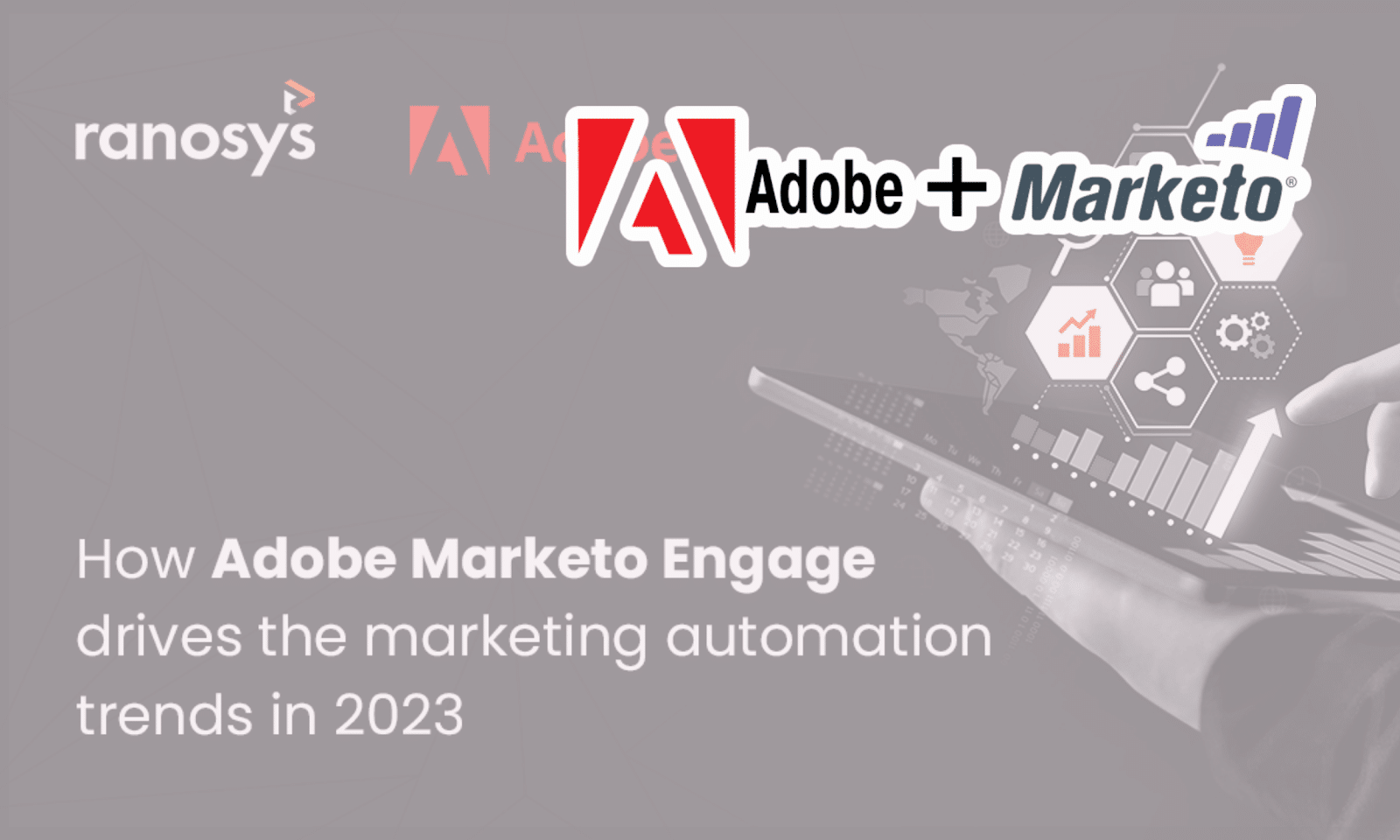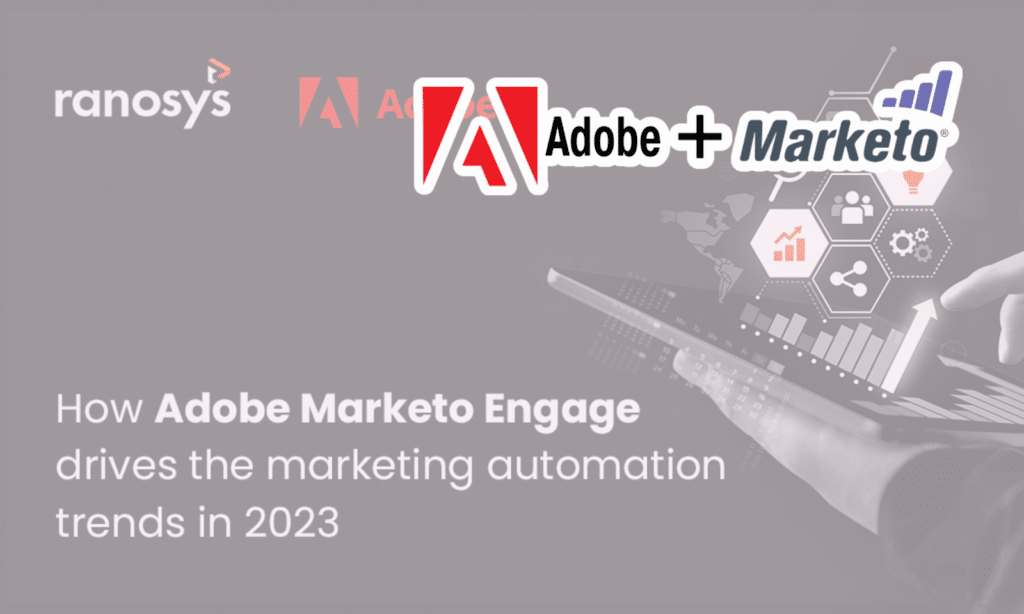 Do you Want to Automate your Marketing and Generate Sizzling Leads?
Adobe Marketo Engage helps B2C and B2B marketers align sales and marketing teams with strategizing more effectively. With this robust platform, you'll be able to get better customer insights, engaging content creation tools, plus automated lead nurturing options for faster conversions.
Automated campaigns supported by powerful analytics give tangible results. Plus, it's easy to use with an intuitive user experience allowing even the most novice user to get great returns on their efforts. Imagine turning lukewarm leads into hot ones with incredible speed!
Adobe Marketo Overview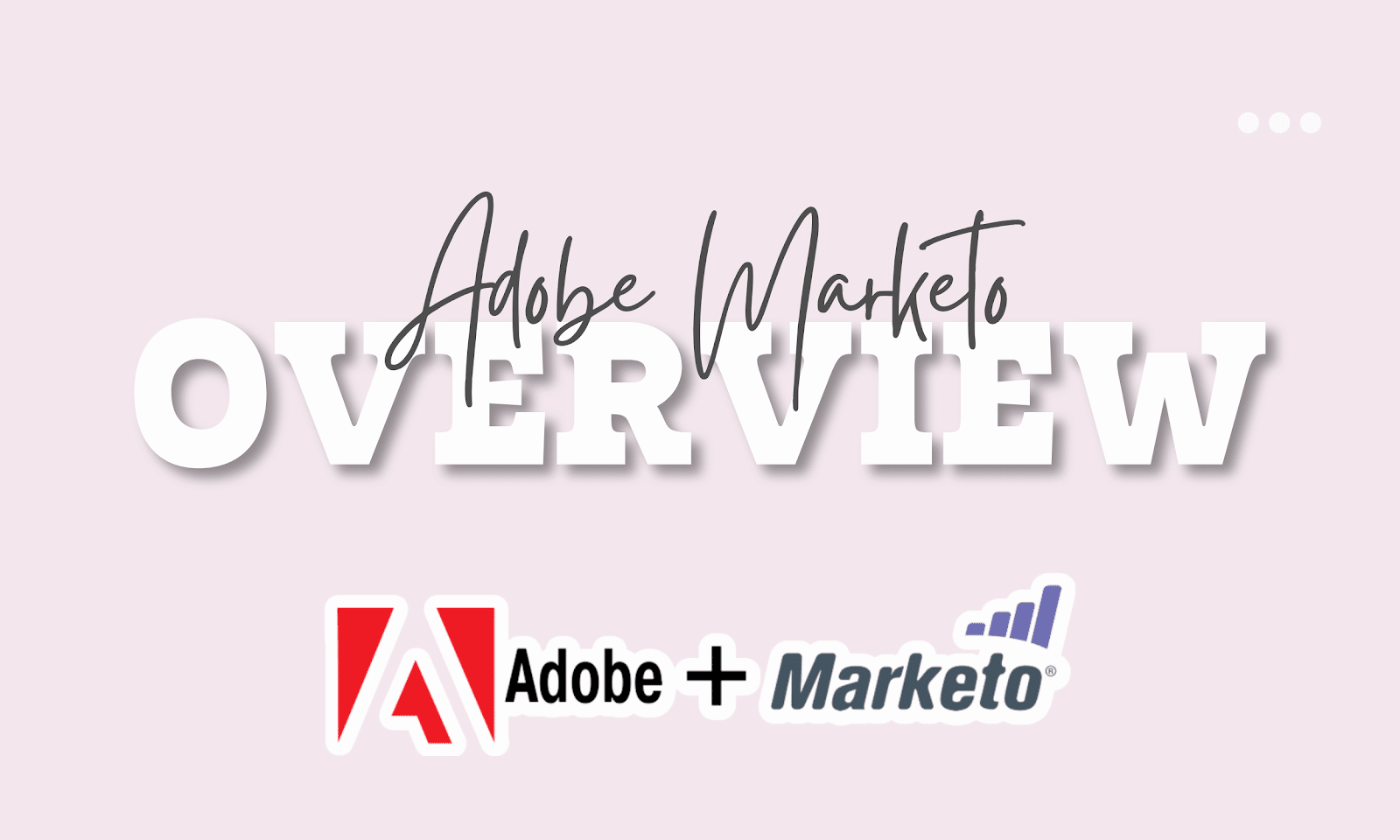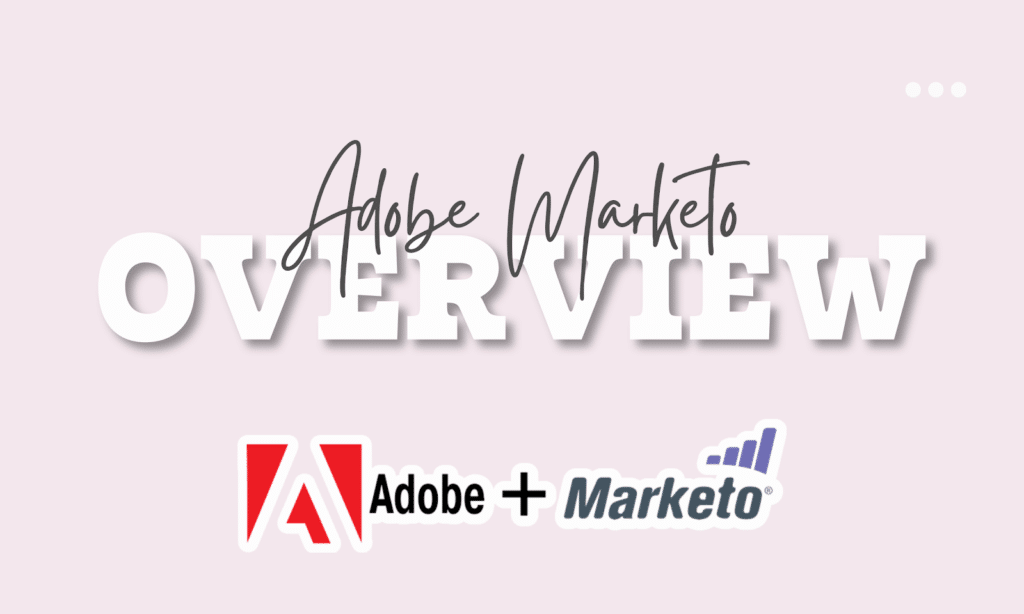 Adobe Marketo is a powerful set of automated marketing applications designed to help businesses reach their customers, automate processes operating systems, and activities, and measure success. It enables marketers to manage campaigns, track performance across multiple channels, and personalize customer interactions.
With Adobe Marketo, you can create customized customer journeys based on user data, analyze customer behavior, maximize marketing ROI, and automate workflows. Marketo also provides tools to manage content delivery and segmentation, allowing you to optimize campaigns for maximum reach and impact.
Adobe Marketo includes a comprehensive set of features that enable marketers to create powerful campaigns quickly and easily. It offers various analytics capabilities, including performance tracking, A/B testing, and customer segmentation. Marketo also offers sophisticated targeting capabilities that help marketers reach the right customers with relevant messages.
How To Use The Adobe Marketo: Mobile App Testing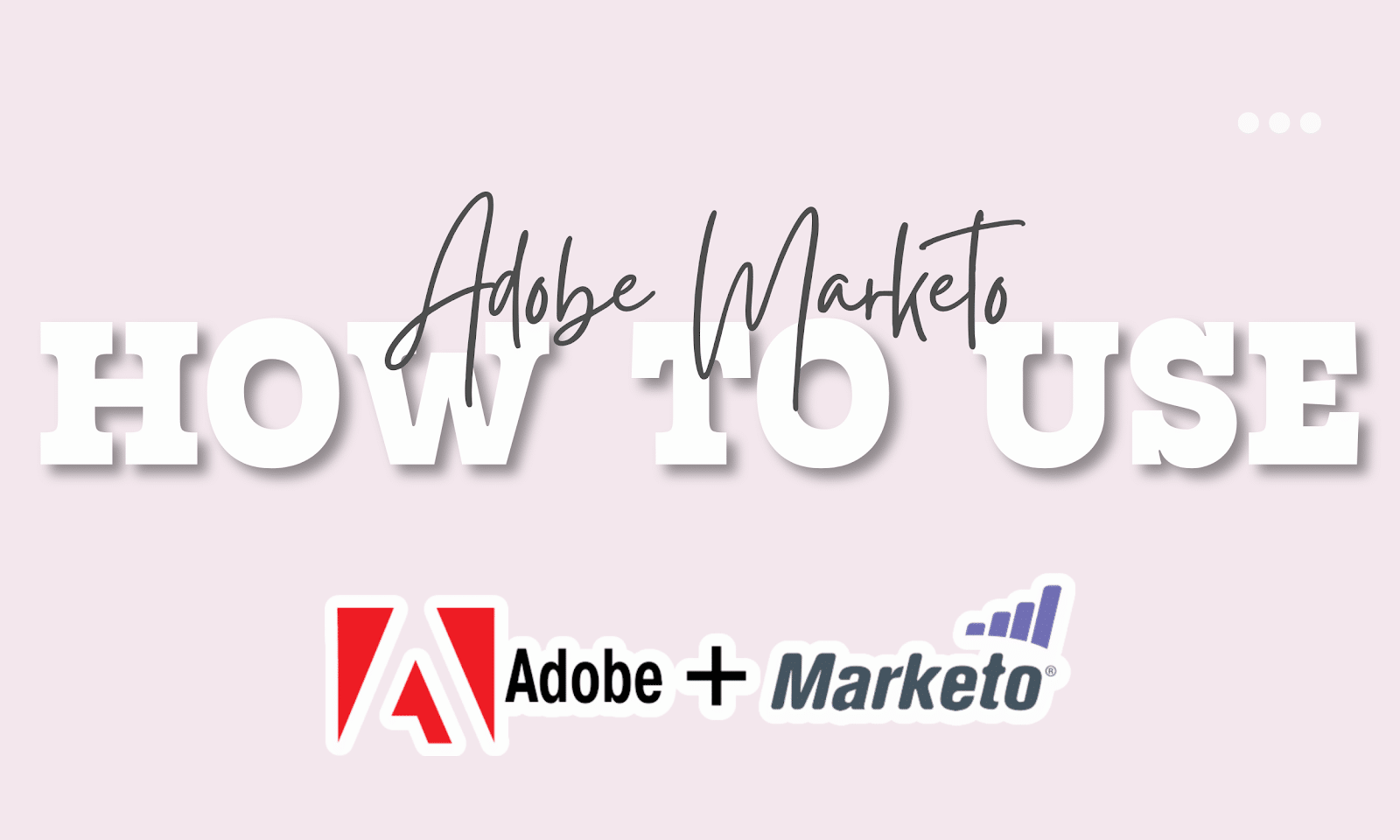 If you don't have any experience with automated marketing, Adobe Marketo might seem a bit overwhelming. Here are some easy steps to get your business up and running quickly.
Step 1: Basic Account Setup
Begin by setting up a basic Marketo account – create an account, name it, and add any desired extra features.
Step 2: Set Up Your Automated Apps
Next, set up your automated apps. This includes creating forms for collecting email addresses, selecting which emails you want to send out, and setting up triggers that will automatically launch these apps. Once you have everything set up, you can start to see the power of Marketo in action.
Step 3: Create Your Campaigns
Now that your automated apps are running, it's time to create campaigns based on those triggers. This could include promotional emails for new products, discounts, or special offers. You'll be able to set up multiple campaigns at once, giving you the ability to automate your marketing efforts with ease.
Step 4: Monitor Your Campaigns
Finally, it's important to track the performance of your campaigns and make changes as needed. Marketo provides you with full control and easy-to-use analytics that allow you to monitor how each campaign is performing, helping you to make more informed decisions about your marketing strategy.
Following these steps, you can easily get started with Adobe Marketo and use one app, its automated apps, for a successful marketing campaign. With the best automation apps and the help of Marketo, you can automate your marketing efforts and maximize the efficiency of your campaigns.
The Features And Benefits Of Adobe Marketo: Powerful Automation Apps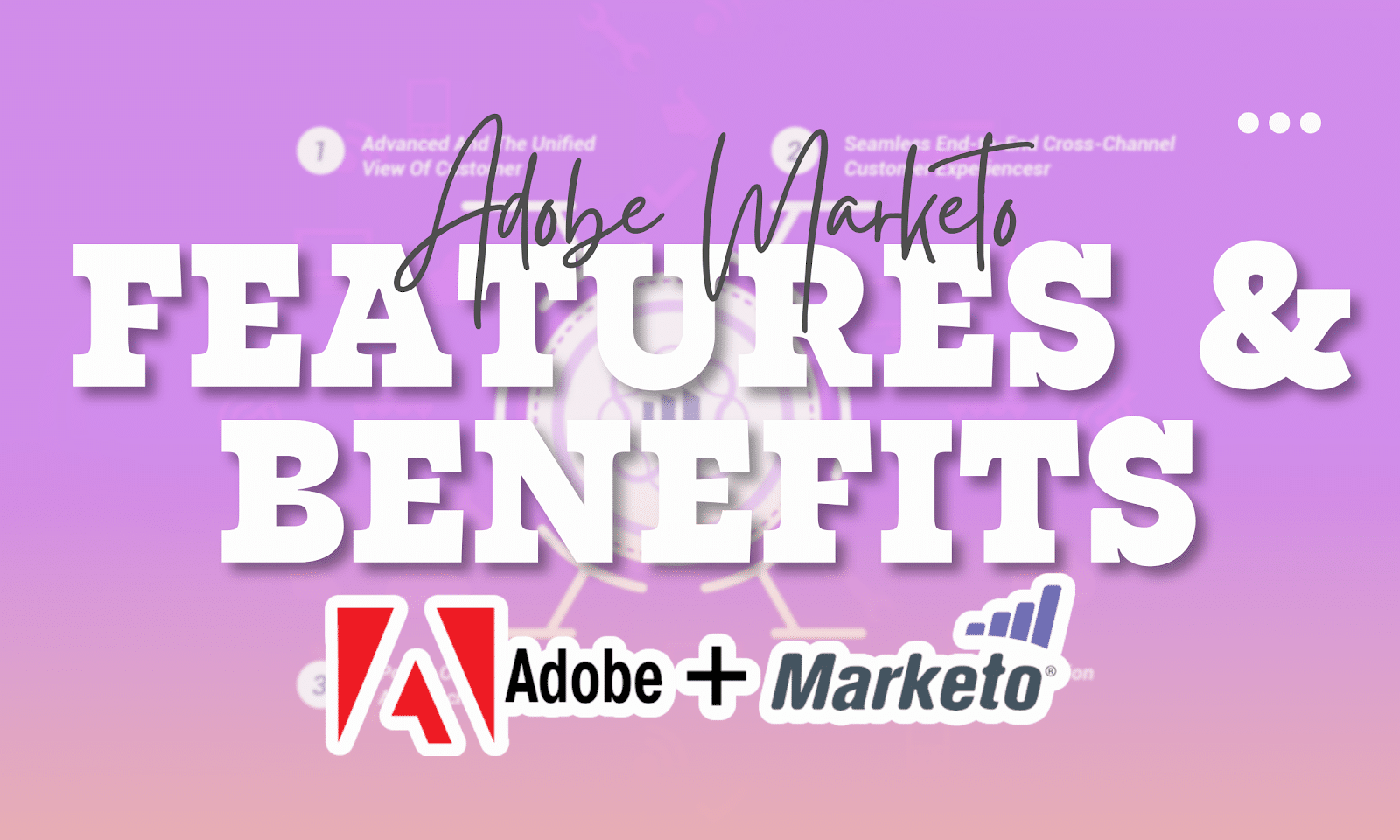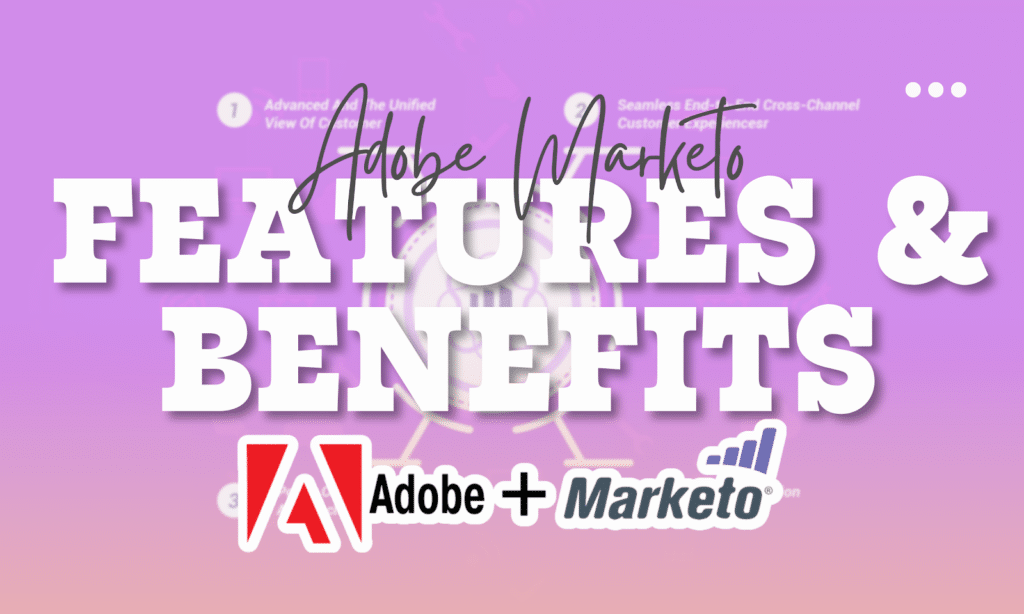 Adobe Marketo is a powerful suite of automation apps designed to help you streamline, automate and measure your marketing processes. It offers 10 features that allow you to create campaigns quickly, target customers more effectively, collect real-time data, and more. Here are the 10 features and 10 benefits of Adobe Marketo:
Key Features: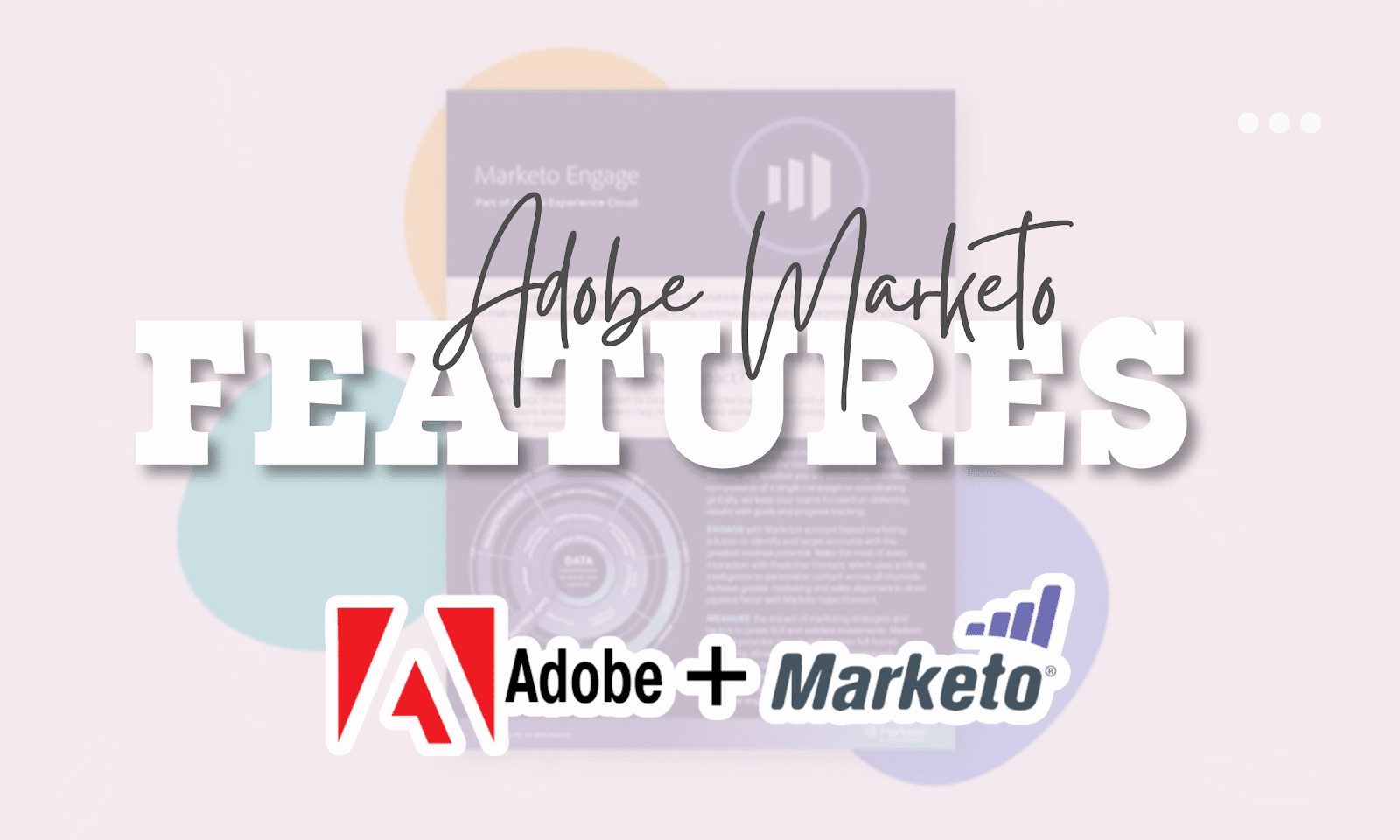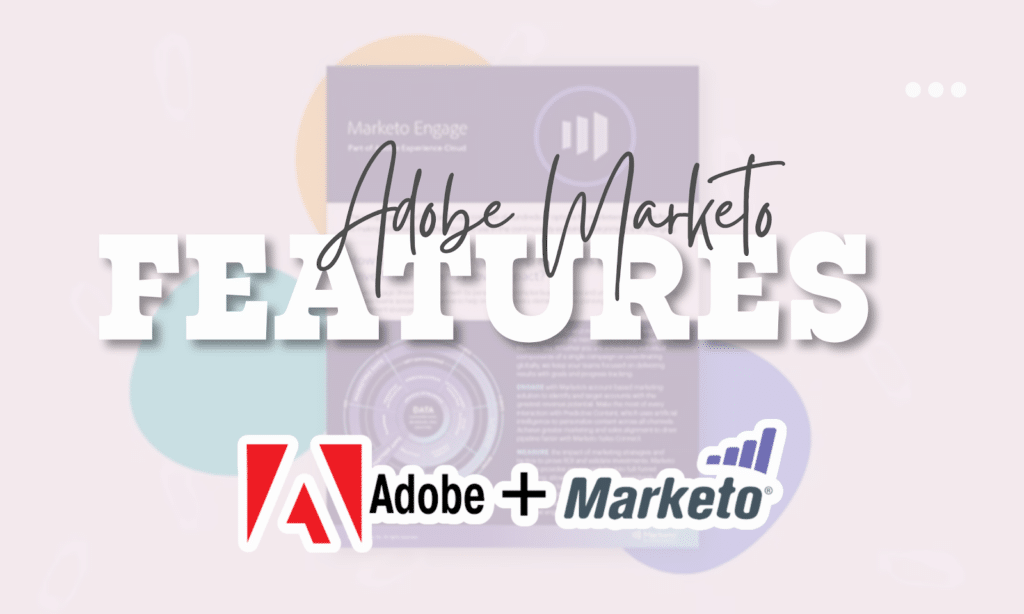 Cross-Channel Marketing
Adobe Marketing Cloud offers cross-channel marketing capabilities that allow users to reach their customers on all channels across various devices, including the web, email, smart devices, in-app, and even physical locations. Cross-channel marketing allows for more accurate customer segmentation and personalization of messages.
Sales and Marketing Partnership
Adobe Marketo enables sales and marketing teams to work more closely together. Sales teams can use automation capabilities to create personalized campaigns for leads. In contrast, marketers can use predictive analytics to understand customer behavior better and target their messaging accordingly with connected devices.
Content Intelligence
Adobe Marketo's feature content intelligence capabilities allow users to create rich and impactful content tailored to their customers. Users can also track the performance of various tasks in their campaigns in real-time and make adjustments accordingly.
Data and Insights
Adobe Marketo allows users to leverage their customer data to gain insights that can be used for more effective marketing campaigns. The platform also features predictive analytics capabilities, which help marketers identify potential leads and target them with relevant messages.
Personalization
Adobe Marketo's Automated Apps feature personalization capabilities that allow users to customize their messages and make them more impactful. This includes changing the message tone, using dynamic content, and setting up automated triggers.
Reporting
Adobe Marketo provides detailed reports that give users an in-depth look at their campaigns' performance. These reports offer valuable insights that can be used to make improvements.
Optimization
Adobe Marketo allows users to optimize their campaigns in real-time, allowing them to respond quickly to changes in customer behavior and adjust their campaigns accordingly with manual testing.
Main Benefits: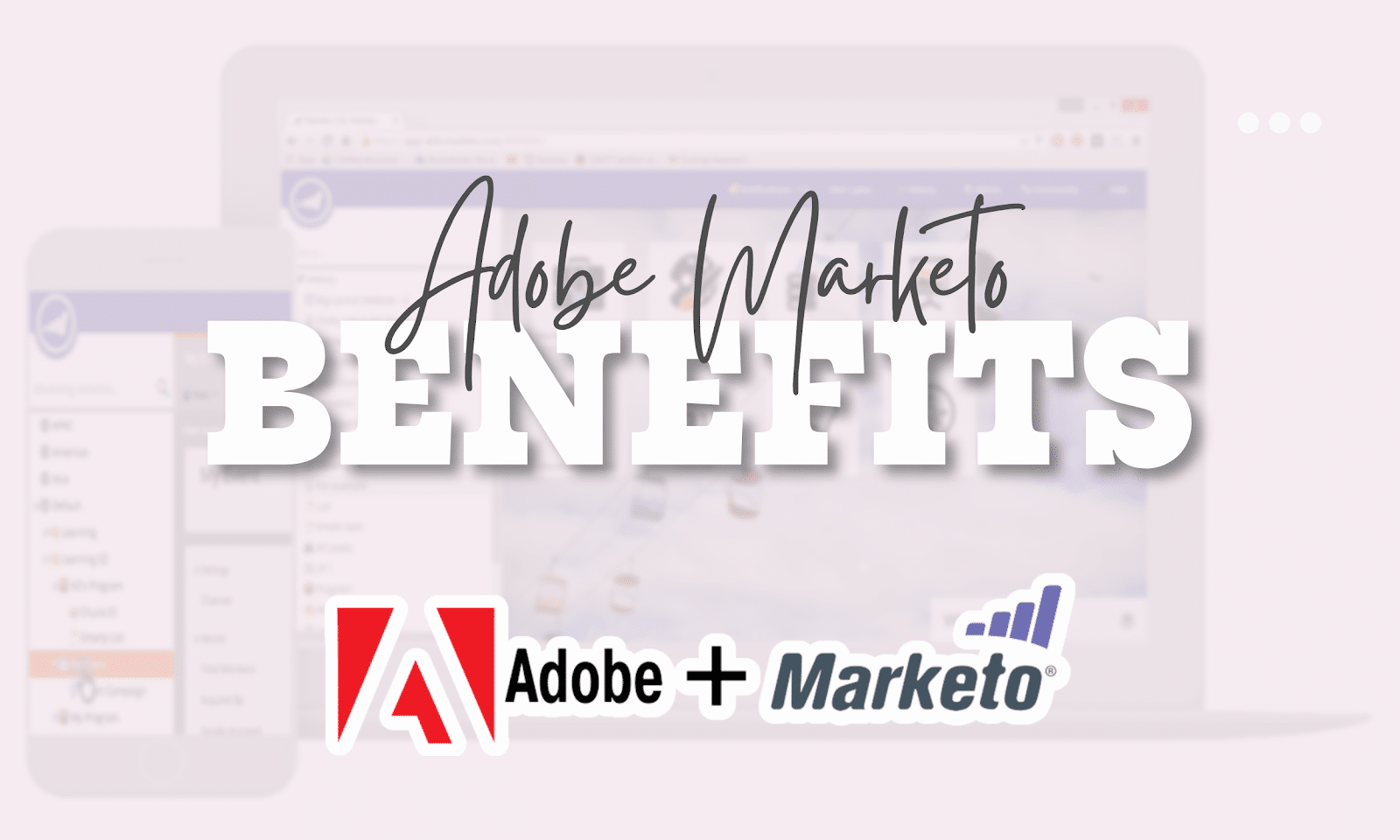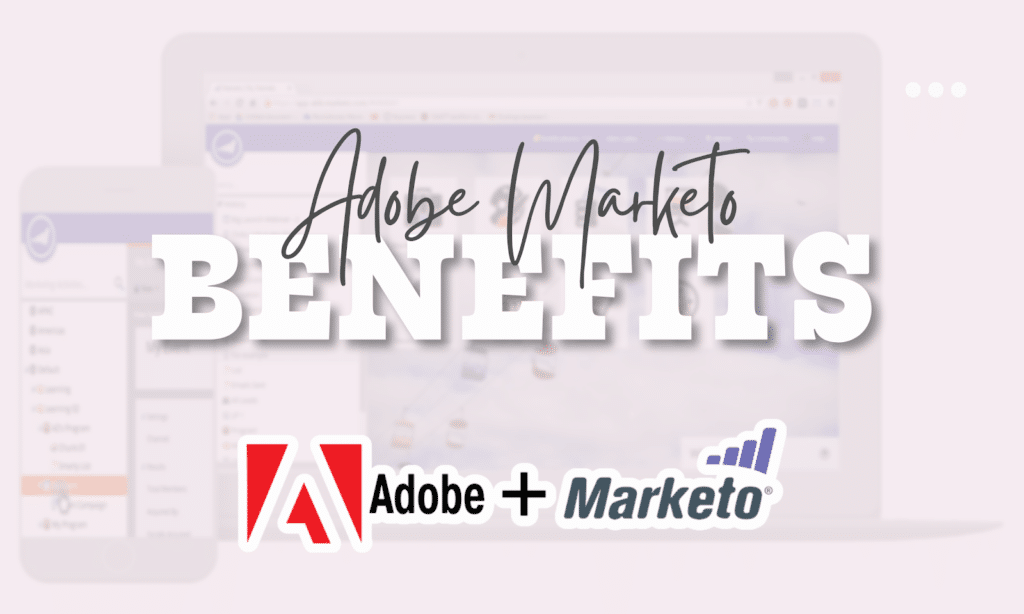 Marketing Automation
Adobe Marketo enables marketers to automate time-consuming tasks, freeing more time to focus on strategy and creative content with google assistant.
Account-Based Marketing
Adobe Marketo enables users to create more personalized campaigns for their accounts, allowing them to target specific leads and drive conversions.
Lead Management
Adobe Marketo helps users manage their leads more effectively, allowing them to optimize their campaigns and convert more prospects into customers.
Extensibility
Adobe Marketo offers an extensible platform allowing users to customize their campaign's best native and hybrid apps to fit their needs.
These are just some of the features and benefits that Adobe Marketo has to offer. With the most powerful automation, a wide array of mobile devices and capabilities, and a robust platform, Adobe Marketo provides users the tools they need to create more effective campaigns and drive better results fPlanheir businesses.
The Cost And Price Plans Of Adobe Marketo: Smart Home Automation App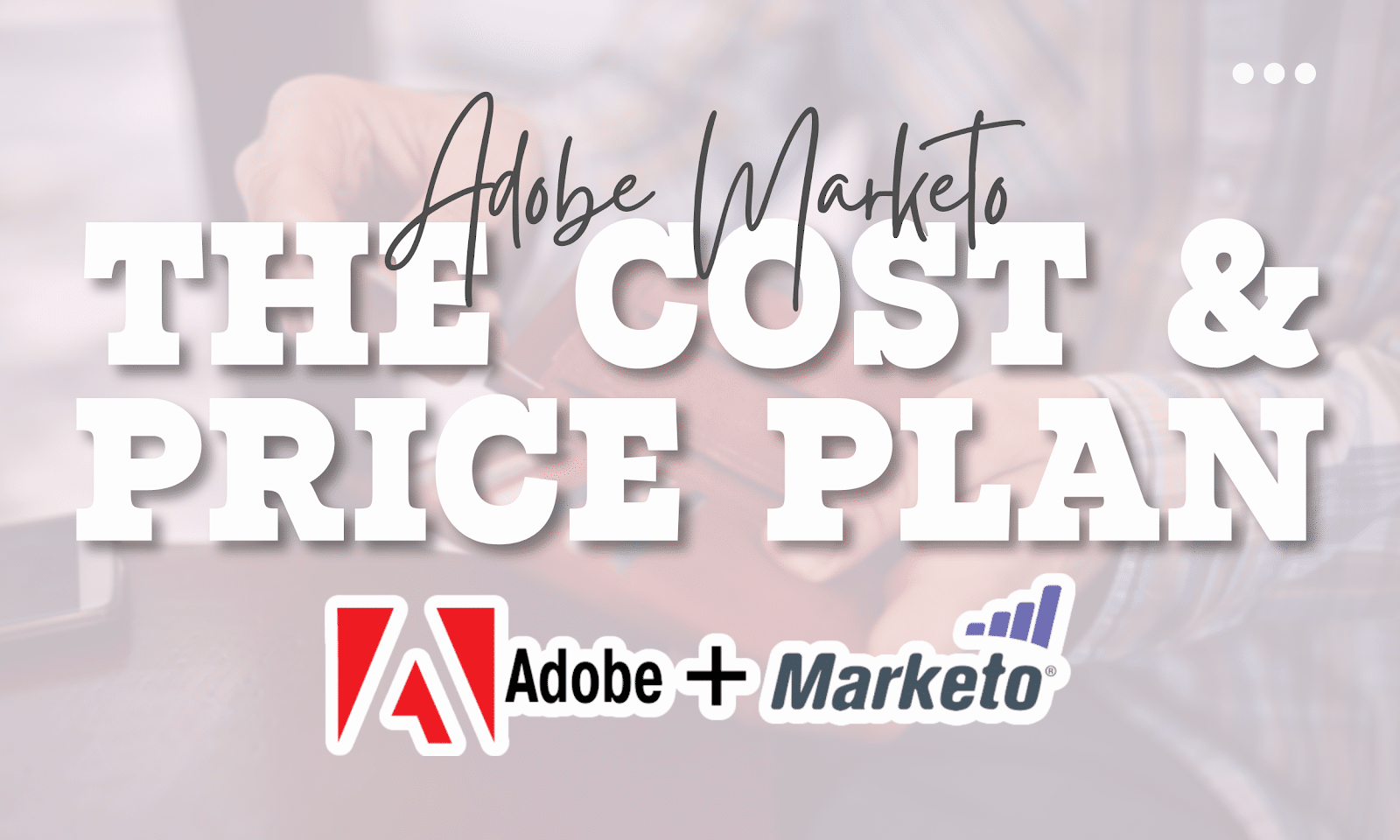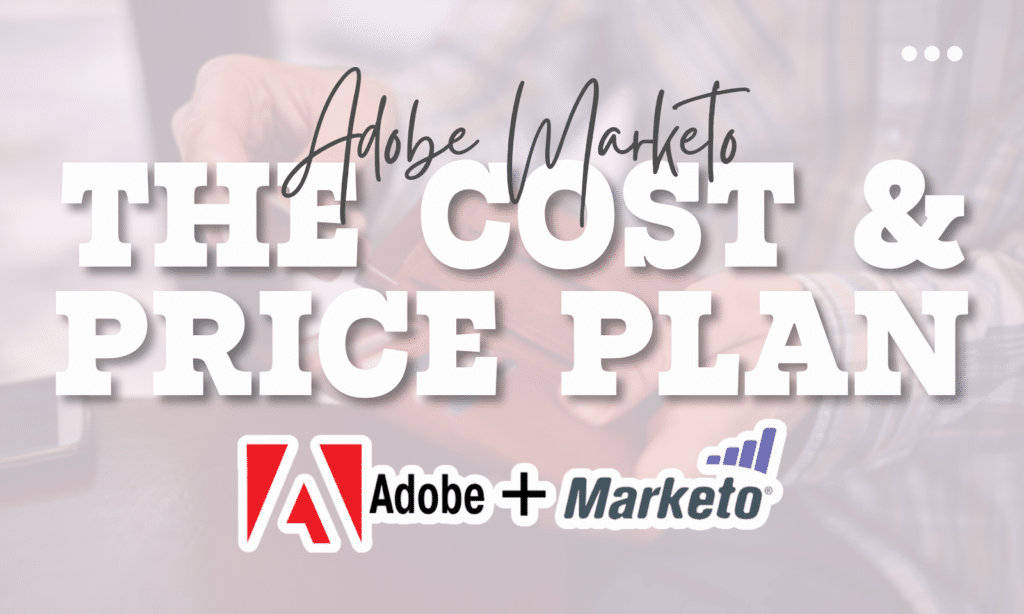 Marketo Engage is the perfect platform to enhance customer experience, spark demand and grow your business. Our pricing packages are straightforward yet full of powerful features – a win-win solution that helps you get the most out of your marketing efforts. The cost for Marketo Engage on the plan and features you require, ranging from a Growth Plan to an Ultimate Plan.
1. Growth ( Custom)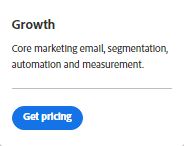 Nurturing your customer base through essential email strategies, segmentation techniques, automated processes, and clear-cut analytics.
Here are the features included in the Growth Plan:
Users: 10.
API Calls (Daily): 20k Calls/Day.
Lead & Account Database.
Native CRM Integration (SFDC, MSD & Veeva).
Audience Segmentation & Targeting.
Advanced Dynamic Content.
Advanced Personalization.
Custom User Roles & Permission.
Campaign & Journey Automation.
Intelligent Cross-channel Nurturin.
Scoring, Routing & Alert.
Email Marketing.
Social Marketing.
Landing Pages & Forms.
Search Engine Optimization.
Paid Media Targeting.
Campaign Reporting & Insights.
Secure Domains.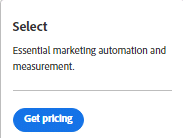 Maximize your marketing efforts with automated tracking and measurement, customer segmentation, and analytics to your data analysis to help you hone in on your target market.
Here are other devices the features included in the Select Plan:
All in Growth Plan, Plus
Users: 25.
API Calls (Daily): 50k Calls/Day.
Custom Data Objects & Fields: 10 Objects – 2M Record.
Event & Webinar Marketing.
Marketing Calendar.
Attribution & ROI Dashboards.
Predictive Content: 50 Assets.
Dynamic Chat.
3. Prime (Custom)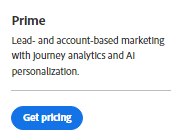 Transform how you market your business with advanced journey analytics and AI personalization, island to save time and increase leads and accounts.
Here are the features included in the Prime Plan:
All in Select Plan, Plus
Target Account Management.
Predictive Audiences.
Advanced Journey Analytics.
Sandbox.
Workspaces & Partitions.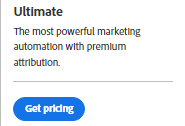 Supercharge your marketing capabilities with our cutting-edge automation and advanced attribution tools.
Here are the features included in the Ultimate Plan:
All in Prime Plan, Plus
Marketo Measure: Discounted
These are just a few of the powerful features included in the free version of each plan. With Marketo Engage, you can be sure you're getting the most out of your investment and gaining an unbeatable advantage over competitors. Contact them today to learn more about what Adobe Marketo has to offer.
The Pros And Cons Of Using Adobe Marketo: Home Automation Apps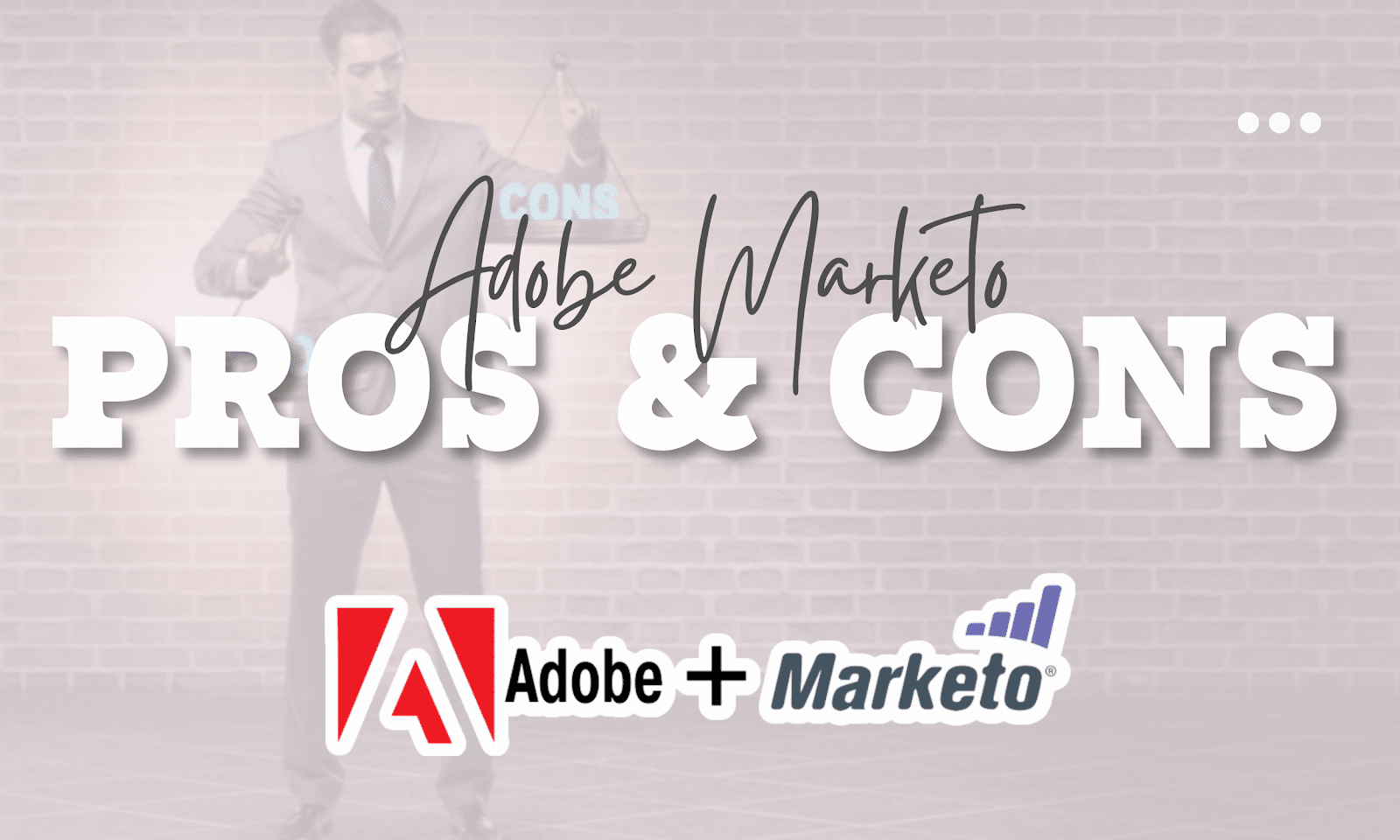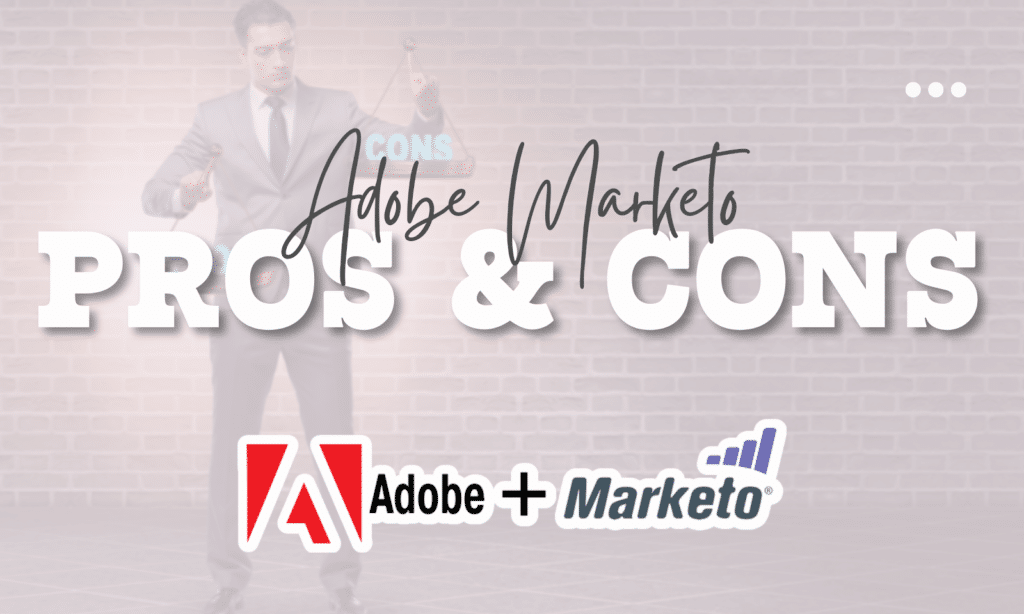 Regarding marketing and automation tools, Adobe Marketo is one of the most popular and powerful automation apps and tools. With the seamless integration of a suite of automated applications and features, Marketo has become an essential automation tool for companies looking to streamline their marketing efforts. However, with any technology comes potential drawbacks that must be weighed against its benefits.
Pros:
Excellent Tool for all Email MKT: Adobe Marketo provides features such as automated email campaigns, segmentation capabilities, and advanced analytics that allow marketers to create effective email campaigns easily.
Very Flexible: Adobe Marketo is highly customizable, allowing users to tailor the experience to their needs. The intuitive interface allows for easy navigation and customization of campaigns, making it a great choice for those who may be new to automation software.
Creating Complex Campaign Logics: Adobe Marketo can create complex campaigns with multiple steps, allowing users to automate their marketing efforts easily.
Support & Tutorials: Adobe Marketo provides comprehensive support and tutorials, makings it easy for beginners to get up and running quickly like a smart home app.
Integrates with Other Systems: Adobe Marketo integrates easily with other systems such as CRM, website analytics, and social media platforms. This allows users to access more data to create campaigns tailored to their needs.
Cons:
The interface is Outdated and Not Intuitive: Adobe Marketo's interface is outdated, making it difficult for users to navigate mobile applications and customize their campaigns.
Learning Curve: While the support and tutorials make it easier for beginners to get up and running, more experienced users may face a steep learning curve.
No Templated Flows: Adobe Marketo does not offer users pre-made flows for their campaigns, meaning every campaign must be created from scratch.
These are just a few of the pros and cons associated with Adobe Marketo. Ultimately, it's up to you to decide if this automated app is the right fit for your business. With its wide range of features, it's an ideal choice for small businesses and those looking to streamline their marketing efforts.
Frequently Asked Questions About Adobe Marketo
What Is Adobe Marketo?
Adobe Marketo is an automated application suite to simplify and streamline marketing tasks. Its features allow users to quickly create customer segments, launch campaigns, track results, and more.
What Type Of Campaigns Can I Create With Marketo?
Adobe Marketo offers various customizable campaigns, such as email marketing, social media campaigns, search engine advertising, and more. It also provides powerful analytics tools to track the performance of each campaign.
Is Adobe Marketo User-Friendly?
Yes! Adobe Marketo is designed to be easy to use and accessible to all skill levels. The platform provides useful tutorials, video resources, and expert support via chat or email.
Final Thoughts
Adobe Marketo is one of the most powerful automation apps. It is designed to make it easy for marketers to create personalized campaigns and deliver more effective results in less time. With its intuitive platform, comprehensive data analytics, and wealth of custom automation mobile web apps, Adobe Marketo gives marketers the resources they need to maximize their ROI and stay ahead of the competition.
We hope this review of Adobe Marketo has helped you understand the powerful automated marketing tool suite. By leveraging all its features, marketers can create more engaging campaigns tailored to their audiences and drive better results. Thanks for reading!