Last Updated on September 26, 2023
Visual Collaboration: What Is It?
Visual collaboration is a broad term that refers to a range of features focused on enabling you and your team to work together in real-time, in a shared environment, and by employing visual elements to illustrate your point best.
Technology-driven workplace collaboration is known as visual collaboration. It relies on the capacity of individuals to interact by utilizing visual aspects to enhance their comprehension and communication skills. Due to the usage of online visual collaboration tools, this collaboration is possible from any location, device, and manner.
List Of 17 Best Visual Collaboration Software
Connecteam lets users make native employee apps that make it easy for all team members, especially those who are always on the go, to communicate and work together. Once your custom app is ready, project managers can instantly talk to their dispersed teams wherever and whenever they want.
With features like scheduling, task management, onboarding and training for new employees, and digital checklists, Connectteam may also help managers run their day-to-day operations.
Small Business: No cost at all.
Basic Plan: $35/month for first 30 users. $0.6/month for each additional user.
Advanced Plan: $59/month for first 30 users. $1.8/month for each additional user.
Expert Plan: $119/month for first 30 users. $3.6/month for each additional user.
Connecteam
Pay only for what you need, when you need it • All in one app. 14-day free trialNo credit card needed.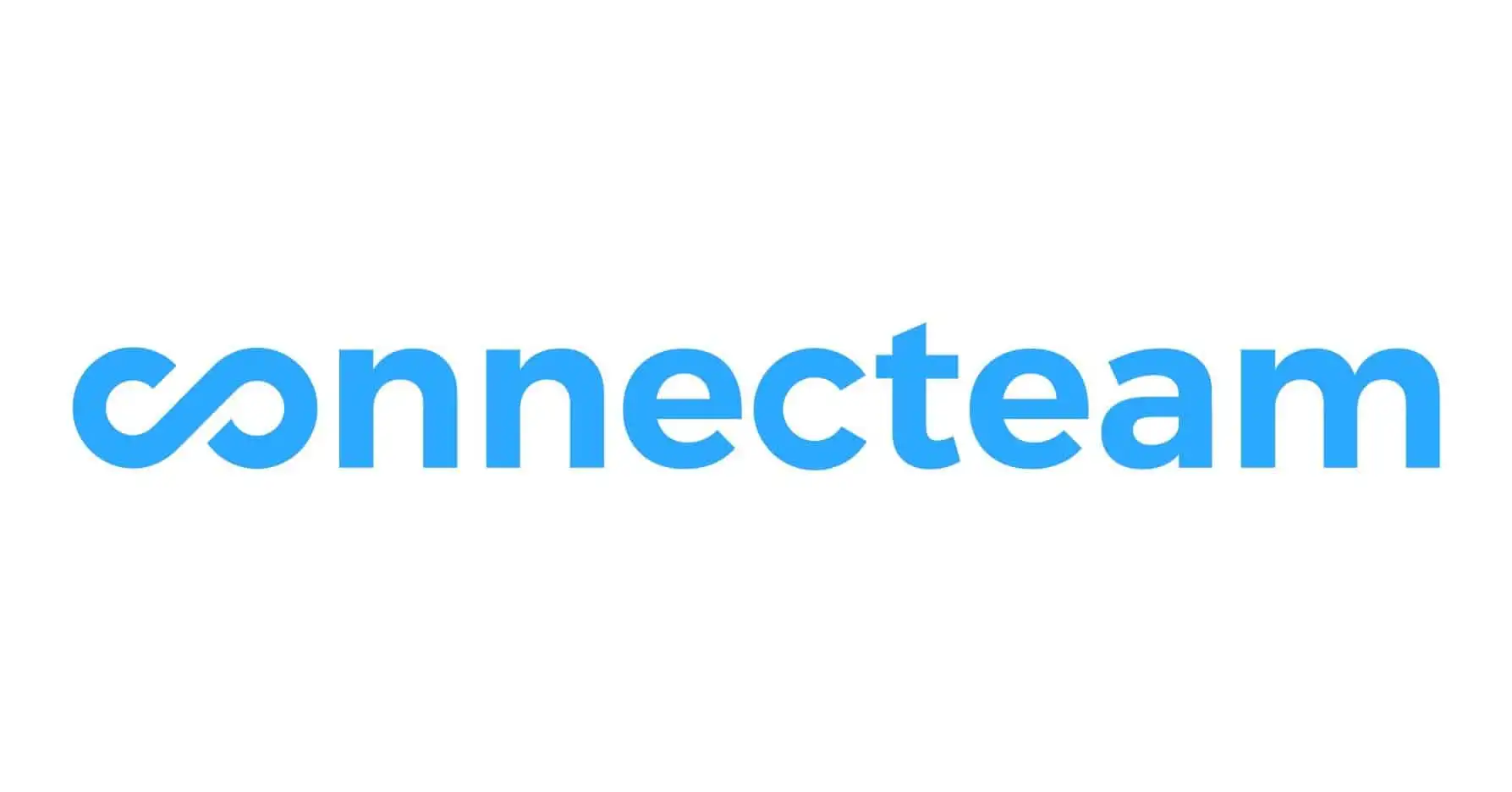 Another visual collaboration tool whiteboard that supports visual communication, Lucidspark, has several features. Sticky notes, freehand drawings, and color-coded cursors, shapes, and lines for each contributor are used by Lucidspark to record group thoughts.
Additionally, Breakout Boards in Lucidspark visual collaboration tool allows users to seamlessly collaborate in smaller groups to exchange feedback and ideas before presenting them to the entire group. An integrated timer ensures that everyone stays on goal.
With the Gather and Sort capabilities, you can quickly tag and arrange ideas, pre-made templates, and connectors with other programs like Slack, MS Teams, Jira, Lucidchart, Google Drive, and more.
Individual Plan: $7.95 per user
Team Plan: $9 per user
Lucidspark
The virtual whiteboard that connects teams so they can bring their best ideas to life.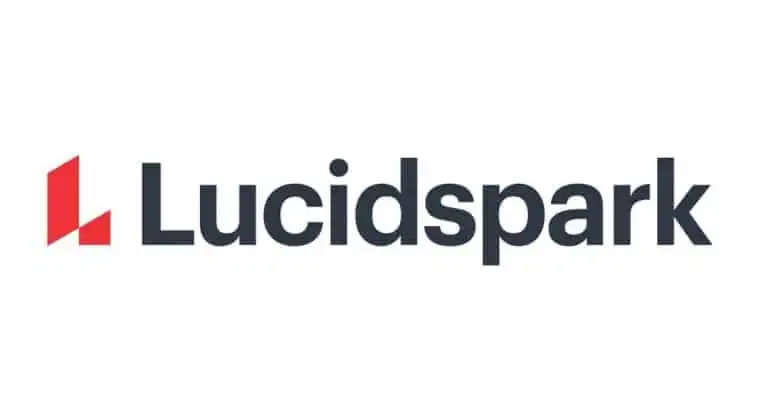 The goal of ClickUp is to deliver all the tools a project team needs to complete their task fast and efficiently. It includes tools for visual reporting, tasks statuses and projects, notifications, and communication and collaboration.
Businesses of any size and sector can use these tools. From the project funnels to the design of each web page, it may modify the workplace to suit the requirements of each project team.
With ClickUp, users can put everything they require on a single platform. It facilitates team collaboration, assigns flexible assignment and organize tasks, and uses screen records to speed up existing workflow. Transforming sprint goals into weekly targets also simplifies working with various groups.
ClickUp
Work smarter as a team with real-time chat. Tag individuals or groups, assign comments for action items, and link tasks to get more done together.

Wrike's platform for collaborative work management enables them to produce their best work. They offer solutions created especially for project management, creative, and professional services teams. The program combines well-liked and helpful business features, including options for project management, remote communication, and company-wide calendars for businesses of all sizes.
Price Plan
Having both conventional spreadsheets and business-level functionality makes Smartsheet very simple to use and comprehend.
Because the platform has many connectors, integrations, automation tools, and intelligent processes, its automation tools are superior to competing applications. By dragging and dropping elements, users of the automation builder can develop intricate workflows in minutes.
Price Plan
Free Plan: No cost. 1 user up to 2 editors.
Pro Plan: $9 per user/month.
Business Plan: $32 per user/month
Enterprise Plan: You may contact their support to get a quote.
Stravito is where people can share ideas and handle data for market research. The system automatically sorts all the information into groups using machine learning and artificial intelligence.
Stravito lets managers give information access permissions based on a user's role to make sure they can see specific content. Users can work together, back up their data, manage their communications, and encrypt their data from one place.
Price Plan
There are no prices listed for Stravito's platform. You can get a quote by getting in touch with them.
JetBrains Space, often known as Space by JetBrains or simply Space, provides teams and projects with tools for the whole development cycle. Its key components are the platform's package repositories, planning tools, and code reviews. The primary audience for JetBrains Space is software development teams.
The program provides visual boards, planning checklists, and issue tracking. It also has a creative teams directory that informs users of who is working on what and an entire team calendar that compiles everyone's availability.
Price Plan
8. Creately
Tools for brainstorming, planning, and collaborative design are available on Creately to a large user base. Team members can share updates through threaded discussions, work on a sizable visual platform, and interact in real-time.
Using shapes and graphs, Creately can produce flowcharts, fishbone diagrams, concept maps, and organizational charts in a vibrant, eye-catching, and professional way. When ready, teams can export their documents as image files to share.
Price Plan
Accelo's client work management summarizes recent business and financial data. From the first idea for a project to the last payment, the software can handle sales, timesheets, retainers, and other things.
This visual collaboration tool can help companies help their employees and clients by getting projects started, making deals happen, and ensuring everyone is happy. You can keep track of your projects in real time and ensure that your team works together from start to finish.
Price Plan
Slack is another great visual collaboration tool with a lot of features. It gives you and your team a digital space where you can work simultaneously on the same thing. You can set up channels for different projects and themes, upload content, and invite others to join.
Slack Connect is another essential feature that helps users work and talk to each other much better. Members can share files, send messages, and work together in real time. Adding apps from other companies (such as Zoom, Adobe Creative Cloud, Google Drive, Microsoft Word, etc.) can be even more productive. It will help you make your process run on its own. You can schedule meetings, share documents, and improve how work gets done.
Price Plan
With Asana visual collaboration tool, thanks to its user-friendly and adaptable interface, you can manage project assignments and collaborate with teams of any size. Managers can easily assign tasks to their teams and keep track of their progress thanks to Asana's straightforward design.
Every few minutes, the platform sends out reports on the status of projects to give teams and stakeholders an overview. With this collaboration platform, the people in charge of an institution can easily track any project's quality from start to finish to see how well it's reaching its goals.
Price Plan
Basic Plan: Free forever. Up to 15 teammates can use this plan.
Premium Plan: $10.99 per user, per month billed annually/ $13.49 billed monthly.
Business Plan: $24.99 Per user, per month billed annually/ $30.49 billed monthly.
A digital whiteboard called Google Jamboard is used for collaboration, idea sharing, and brainstorming in the present or the future. Multiple drawings, shapes, sticky notes, text boxes, and photo frames are available in each jam, and you can import images from your Google Drive or device. What's excellent about Jamboard is that it's hassle-free and easy to use.
Jamboard contains ready-made templates and the ability to save Jams as PDFs or pictures. You can insert geometric variations, add post-it notes to your jams, draw great images inside your jams using different pen tools, and much more.
Price Plan
Visual collaboration tools are often used to turn virtual meetings into collaborative sessions. Businesses like Microsoft and General Mills have chosen Stormboard as their tool.
On a single digital whiteboard, Stormboard visual collaboration tool is used to collect and organize the ideas of a team. Users can add files, videos, and sticky notes and zoom in and out on these whiteboards. Teams can go into more detail about these ideas and turn them into actions that can track by using templates like agile or kanban in their preferred process management framework.
Price Plan
Stack Overflow for Teams lets teams quickly tap into the knowledge of their coworkers and gives organizations a safe, private place for questions and answers. Stack Overflow's unified platform has a built-in editor that team members can use to update documentation, mark old articles as such, and link specific questions to knowledge articles to help answer questions.
Users can use the search function to look for the needed information in the firm's knowledge base in a specific and meaningful way. People can also get prizes based on how much content they put out and how quickly they finish other daily tasks.
Pricing
To gain insight into their progress and prioritize their work from multiple angles, Quire users can build up lists on a kanban board, on a timeline, or in a hierarchy. Teams may communicate with this visual collaboration tool in real-time, set up task reminders, highlight tasks, and export them as CSV files using instant chats. Users can share mind maps with clients and external teams or publicize projects.
The free plan and applications for Android and iOS are the award-winning program's best features. Additionally supported are Slack, Zapier, Microsoft Teams, and Google Drive.
Price Plan
If you're interested in design prototypes, you've probably heard of InVision. But if you look closer, you'll see that it's also a great way to work together. Like our top choices, InVision lets team members give feedback, but it does so in a unique way. You can keep track of how your project is coming along and look at feedback based on groups or projects.
Our favorite part of its presentation tools is the ability to make guided tours. This last feature is great for designers who want to wow their clients because it gives them complete control over how they interact with their work.
PricePlan
Pro Plan: $4 per active user/month billed annually or $4.95 billed monthly.
Enterprise Plan: You may contact their support to get a quote.
17. Monday.com
Monday is an award-winning visual collaboration platform that helps managers plan and carry out large projects. Project managers can use team and task management tools to bring on any team member and keep an eye on many team projects from a single interface.
On the platform, there are many tools for getting work done, such as a built-in Kanban board, time tracking, workflow automation, automated notifications, and integration with a calendar.
Monday's collaborative environment makes it easy for project members to talk to each other, share files, and build a knowledge base all in one place.
Price Plan
Individual Plan: Free forever. Up to 2 seats.
Basic Plan: $10 seat/month. Total of $30/month (for 3 seats)
Standard Plan: $12 seat/month. Total of $36/month (for 3 seats)
Pro Plan: $20 seat/month. Total of $60/month (for 3 seats)
Enterprise Plan: You may contact their customer support for the quotation.
FAQs
Are Tools For Visual Collaboration Expensive?
Both yes and no. It's crucial to consider pricing carefully. Although visual collaboration solutions are expensive for larger teams, this is only a relative expense because physically connecting this many individuals is far more costly.
Tools typically charge per user or by distributed teams size as part of a subscription plan, so you can level costs per user if you have a smaller staff.
What Is The Productivity Impact Of Visual Collaboration Tool?
People may interact more frequently and effectively when using visual collaboration tools to involve their colleagues in their workspace. Communication is one of the best predictors of productivity, and people who speak more frequently also produce more.
They improve communication while also streamlining the collaborative process. Visual collaboration solutions can boost everyone's work, primarily online, where collaboration can be slow and stuttery.
Conclusion
It might be challenging to decide where to begin when it comes to visual collaboration because it is so vast. This article about visual collaboration helps you determine if it's right for your team, and if it is, you should be able to help your team work together better.