Last Updated on September 12, 2023
If you're looking for an easy way to create engaging videos, you should check out video generators. These tools allow you to create videos by adding text and images to pre-made templates. Doing so can be a great way to create marketing videos, explainer videos, or even just fun home movies. In this guide, we will introduce you to some of the best video generators on the market. We'll also discuss what each one has to offer so that you can choose the right tool for your needs. Let's get started!
What is an AI Video Generator, and How Does It Work
The best AI video generators use artificial intelligence algorithms to create videos from scratch that you can watch in your browser.
It's easy to create videos of any length and with any content using our tools. The AI video generator, for example, is a tool that can take a set of keywords and create a professional, informative video relevant to the topics covered by those keywords.
The more popular option is to have the AI write a few paragraphs or even an entire blog post from scratch.
We have a range of templates, styles, and actors for you to choose from so that your video looks its best.
Not only can the AI video maker create videos for you, but it will also spice up your videos with music and sound effects to make them more engaging.
What are the Best Video Generators For Creating Engaging Videos
We've gathered some of the best text-to-video tools that use AI video generator so you can spend less time filming and more time living. With a few clicks, you can create videos for your business or personal life that will captivate any audience.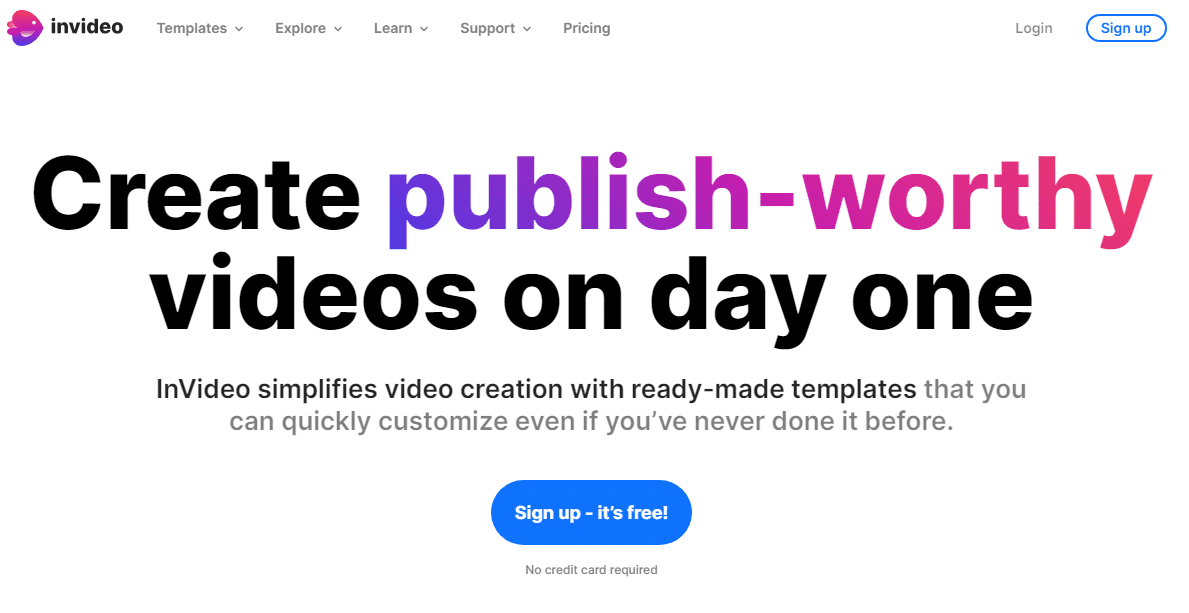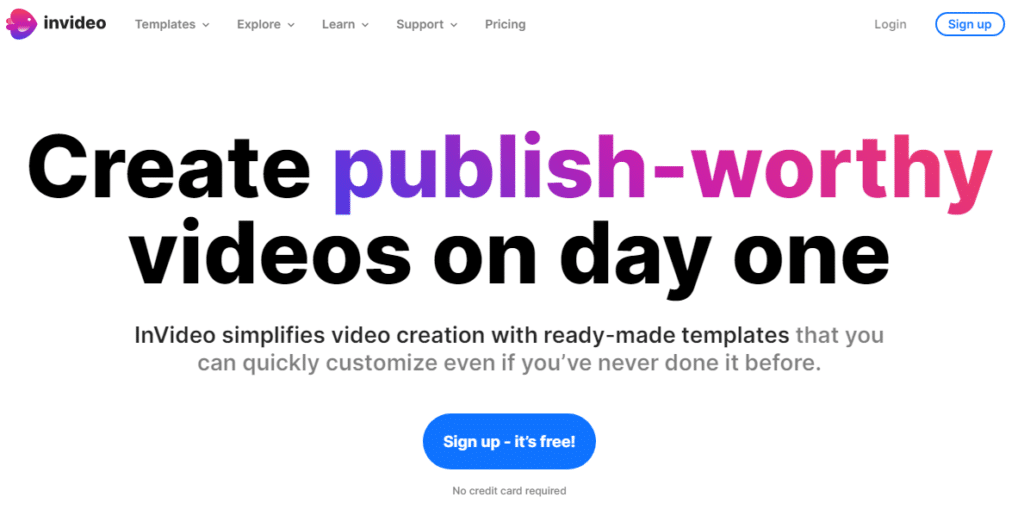 InVideo is an online video editor that simplifies the video creation process by automating it with AI. With InVideo, you can create stunning, high-quality videos in minutes using pre-made templates that are already animated and designed professionality.
All you need to do is add your text, select from a range of templates that suit your needs, customize it yourself, and download the finished product or share it directly on social media platforms such as YouTube, Facebook, and Instagram.
You can use this video generator tool to create videos for many purposes, including memes, promo videos, presentations, video testimonials, slideshows, and more.
InVideo
InVideo simplifies video creation with ready-made templates that you can quickly customize even if you've never done it before.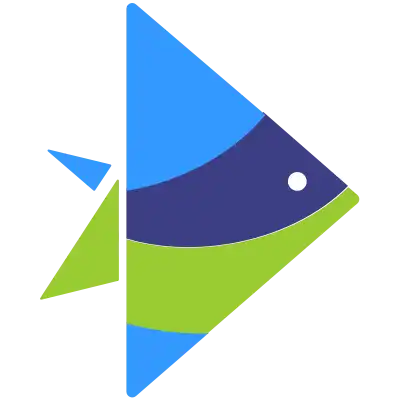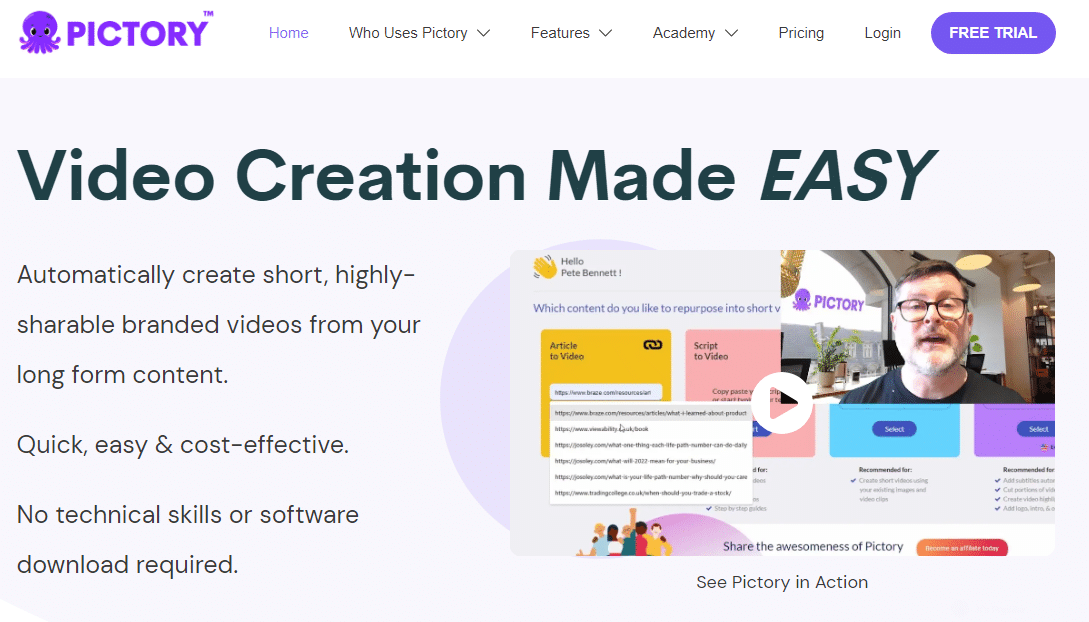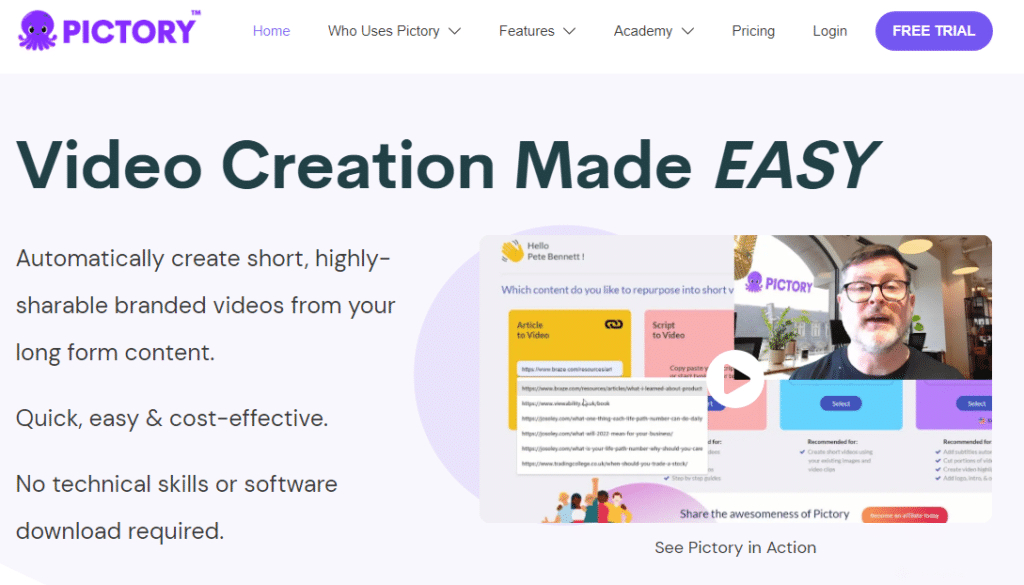 Ever wish you could easily convert long-form video or text content into short, shareable videos for social media? Pictory can help with that.
By signing up and uploading your text or video, Pictory will take your story and turn it into a short, interesting visual that can be easily shared on social media.
This video generator tool can help you create videos more quickly, increase your company's visibility online, and make it easier to keep up a strong social media presence.
Pictory
Automatically create short, highly-sharable branded videos from your long-form content. Quick, easy & cost-effective. No technical skills or software downloads is required.

Although you may be well aware that videos on your website can dramatically increase traffic, engagement, and conversions, you might not have the knowledge or time required to create them.
You can use GliaCloud to quickly and easily create professional-looking videos from your existing text content. There's no need for special equipment or video editing skills. Just upload your article or post the URL, and the system will generate an engaging video.
You can review and edit the script before creating a high-definition video file to post online or on social media.
Synthesia
If you're looking to create videos without any costly professional help, Synthesia is the AI video generator for you. The app uses cutting-edge natural language processing and machine learning algorithms.
It can turn text into high-quality videos in over 50 languages. Whether you need content for your small business or want to make videos for personal use, Synthesia has you covered.
If you're looking to create engaging and relevant videos from your written content, look no further than Synthesia.
With our AI text-to-video generator, all you need to do is sign up, select an avatar, type or paste in your script, and download your video – it's that simple! Plus, with our translation feature Sythesia can help you reach a global audience.
Have you been searching for a more innovative way to connect with your audience? Look no further! Synths Video can turn any blog post into an engaging video. You can select a human avatar from our database of over 40 choices.
With this tool, you can automatically generate natural-looking lip movements based on the words in your text. And because it's all automated, you don't have to worry about the technical details—no editing experience is required.
Just write your blog post as usual and upload the file to Synths Video; it will automatically convert into an engaging video that you can upload directly to YouTube.
Most video editing software available is only usable by professionals who have extensive experience. Even then, learning how to use all the features takes hours of practice before you can create anything worth watching.
Even people with little computer skills can easily make great videos without any experience in video editing, thanks to VEED.IO. By customizing the text, colors, fonts, music, and more features on this site, you can create powerful videos for work or personal use.
You can also select from various themes depending on the message you want your video to communicate.
Lumen5 is a powerful video-making tool that can transform your ideas into impactful visual stories, perfect for marketing and brand awareness.
You can create an interactive story that will capture your audience's attention. And one of the best things about Lumen5 is that it uses AI technology to find musical visuals that further emphasize your message.
It's easy to use; You only need a script, and it does the rest. It automatically searches for layouts that will match your writing perfectly and stylishly places them on an attractive background.
Designs.ai
With Designs.ai, you can create professional videos without any prior design experience or training. Using artificial intelligence, our platform generates high-quality videos quickly and easily.
Compelling audio and visuals are great for any story, no matter the industry or language. All you have to do is sign up, paste your text, select the relevant industry and choose a language.
You can also pick a voiceover that will add an attention-grabbing message. Best of all, this service is available in over 20 languages!
Designs.ai can help you get the most out of your social media marketing by resizing your videos for Facebook, Instagram, Twitter, or TikTok. This AI-powered tool also allows you to create logos, banners, and voiceovers in just a few minutes.
Wisecut is an AI video generator tool that will make creating videos much simpler. With Wisecut, you can cut out long pauses, add background music, and include subtitles- all of which will help make your videos more engaging.
This tool also enables you to reach a wider audience by taking advantage of its auto-translation feature.
Not only does this AI video creator turn your input speech into a storyboard, but it also makes editing your videos simple and easy.
You can use Wisecut for all of your YouTube videos, vlogs, or online courses – giving you a chance to act like a professional editor.
How to Use Video Generators to Create Engaging Videos
Step 1: Create a video script
The text-to-video function of AI video generators enables you to create videos merely by typing out the desired dialogue.
Although it's easy enough to type text into an AI-powered video generator, we don't recommend that you copy and paste a long PDF document or blog post into the tool and call it a day.
The creation process for a video is infinitely easier when you start with a pre-written script. Though it may take some extra time to pen the initial text, in the grand scheme of things, it's more than worth it.
Step 2: Select an AI avatar
This is where AI does its work.
In this step, you can choose an AI avatar to act as a narrator/presenter in your video.
There are 70+ diverse AI avatars to choose from, and you can choose where you want the avatar to appear, how large or small it should be or hide it altogether.
Step 3: Paste your text and choose a voice
This next step involving AI is very exciting – we get to use text-to-speech!
To create your slideshow, simply copy and paste your video script into the appropriate box, slide by slide.
Your script will be turned into an AI voiceover in only a few seconds.
The language will automatically be translated based on the text you input, though you can always change it to get a more accurate translation. You can also select the perfect accent, dialect, locale, and voice style.
Step 4: Edit the video
It's time to start editing your videos. Luckily, you won't need any expensive software for this task.
Here are some of the things you can do to improve your AI video without using external video editing tools:
Images
Backgrounds videos
Screen recordings
Background music
Shapes
Text on screen
Animations, transitions
GIFs, icons, logos
Step 5: Generate videos
That's it, you've just made an engaging video using AI.
The Benefits of Using Video Generators to Create Engaging Videos
If you want your website to stand out from the crowd, you need to do more than just post regular blog updates. One way to take your site to the next level is by using an AI video generator to create dynamic videos for your blog and landing pages.
Videos are far more captivating than plain text, so they're more likely to grab a website visitor's attention and keep them coming back for more.
The benefits of making AI videos over traditionally produced ones are that they generally require less time and effort to make, and you don't need any specific skills or knowledge. Also, many AI videos feature an AI avatar which can be beneficial in several ways.
For example, studies have shown that people tend to pay more attention when the information is delivered by another human instead of a machine. Having an AI avatar also means that you don't have to waste time searching for actors and going through the long filming process.
Not only is it beneficial to understand why you should create an AI video over a traditional one, but it is also essential to grasp the specific reasons why an AI video generator can help your business.
Improve audience engagement
It's no mystery that the more time visitors spend on your website, the better. Using videos instead of text—or at least adding videos to your text— lets you have more engaging pages. Implementing videos allows people to consume your content while they're on the go, during breakfast or their morning commute, on break during a busy day, or even when they're too lazy to read.
In other words, you're making it as easy as possible for them by taking away all of the strain—all they have to do is sit back and watch.
Easily reach multilingual audiences
By using a platform that employs AI video generation, you can create high-quality videos in multiple languages very quickly and without spending considerable time or money.
This technology can automatically translate your original content into another language while also giving you the option to select from various voices to narrate the text.
Reach beyond your current audience
AI videos engage a wider audience and lead to more conversions than static content. People are drawn in by the spectacle of seeing AI at work and then learning about your product through the video.
This type of media is especially effective for people who appreciate quality production values or who are interested in learning about new technology.
Be inclusive with AI avatars
Another great thing about AI videos is that you can create them with diverse AI avatars as narrators. This small yet crucial detail reveals how well you understand your target audience.
Furthermore, representing different people is not a fad, it's a necessity, and viewers will likely enjoy your content more if they feel like the narrator looks like somebody they could relate to. With an AI video generator, rather than scrolling through countless acting portfolios, you can just log in and select your preferred AI avatar.
Establish trust with a personal AI avatar
To amaze your prospects, create a custom AI avatar of the company's representative. This will allow them to be camera-ready at all times and available for video creation while they can still focus on their primary work duties. For example, get an AI avatar of the company's CEO. Having them share their knowledge in a video could potentially change everything when it comes to gaining trust.
Consequently, any website visitor would feel more sincerity and natural interest in your business– both factors that are beneficial in the long run. Furthermore, if such a video is their first impression of the company, there is no better option.
Use AI video creation in your business today to stay ahead of the technological curve and reap the benefits. There are many reasons to use AI videos, including increased viewership and engagement.
With AI videos, you can create custom-tailored content that will resonate with your audience. Give it a try today and see for yourself how much easier and more successful your business can be.
How to Choose the Best AI Video Generator for Your Needs
We already know that AI video generation reduces the amount of time needed to create videos, making it a faster process overall. Additionally, this technology cuts costs and requires fewer resources than traditional methods – without sacrificing quality. Of course, not every AI video generator is created equal.
The top-tier AI video generators share many features:
High-quality videos
Integration is a breeze with our user-friendly interface.
Support for dozens of languages
Templates that you can tailor to your liking
No experience is needed!
Ultra-realistic AI videos that are indistinguishable from real videos
A variety of synthetic presenters to choose from
Extensive customization options are available to clients.
The ability to create custom avatars for your company videos.
AI-presenter-led videos are quickly and easily shareable on social media platforms.
Many companies are turning to AI video generators because of the low cost of creating professional, presenter-led hyperreal videos.
The pricing models for these generators vary from one provider to another, with personal and corporate use options readily available. Each specific plan comes with its limitations.
AI video generators should have the capability to be easily integrated into social media platforms, blogs, emails, and newsletters for marketing professionals. The overall quality of an AI video generator is determined by how authentic it looks.
When synthetic characters are used in a video generated by AI, it should look no different than a videographer using actors. audiences might react negatively to content that they believe is fake.
AI-generated videos don't have to be limited to only real footage. Other possibilities include avatars, cartoon characters, animations, or augmented reality-style content. Augmented Reality usually employs Simultaneous Localization & Mapping (SLAM) algorithms to merge the virtual world with reality.
Furthermore, deep learning technology is utilized for augmented reality so that it can achieve peak performance and usability.
FAQs
1) What are some of the best video generators for creating engaging videos?
2) What are the benefits of using video generators? 
Improve audience engagement
Easily reach multilingual audiences
Reach beyond your current audience
Be inclusive with AI avatars
Establish trust with a personal AI avatar
3) How do video generators help you create engaging videos? 
For video production
Text-to-video generation
Video animation
For video editing
Other applications
AI for content recommendation + marketing
AI for translation
AI for writing scripts
AI for organizing media archives