Last Updated on September 26, 2023
There are many different ways to create videos. You can use a camera, or you can use one of the many online video generators that are available. In this blog post, we will discuss 21 of the best video creators that are available online. We will also talk about what each one of them offers and how they can help you create better videos for your business.
21 Top video generators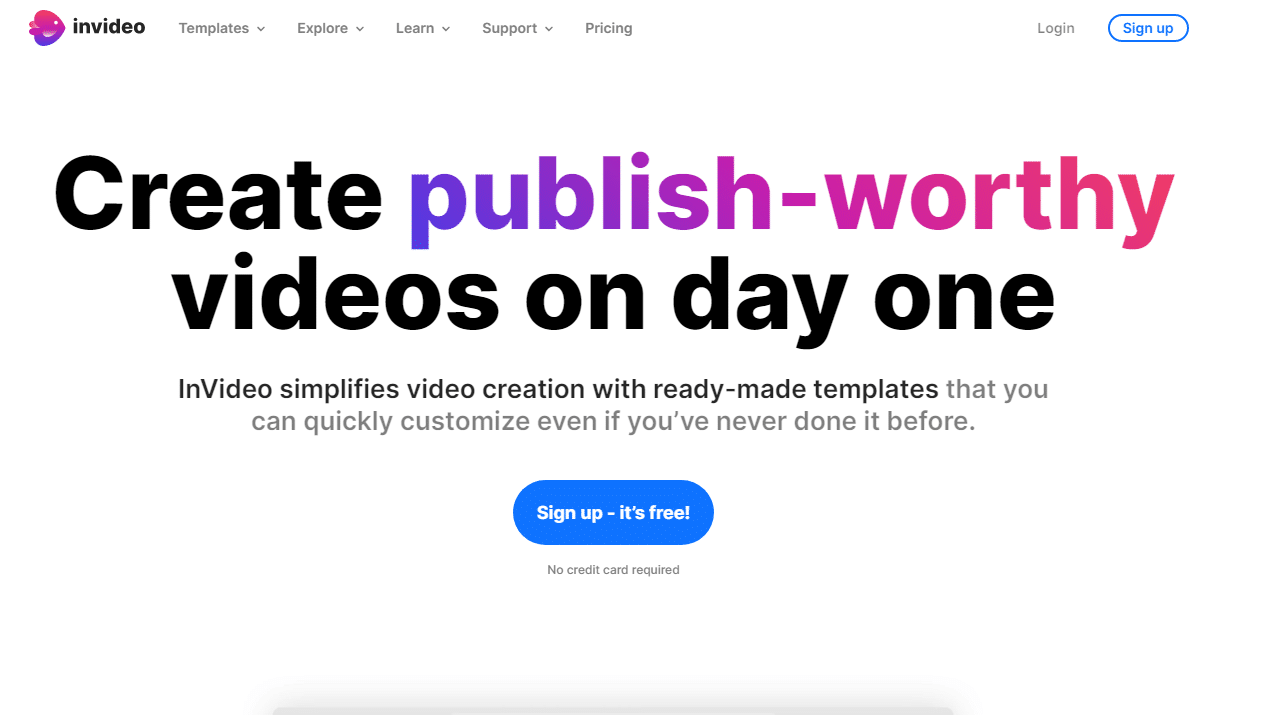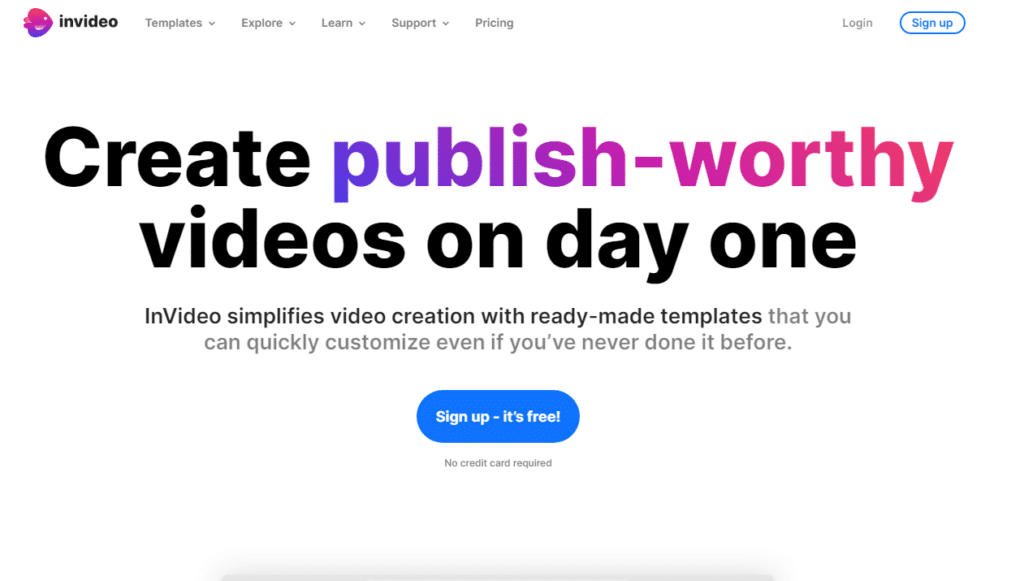 This video generator uses AI to create professional videos based on your text or script.
With In the video, you can create:
-Memes
-Video ads
-Slideshows
-Video testimonials
-Promotional videos
-Branding templates
-Videos for Youtube
This video generator platform provides access to a diverse range of features that are updated on a regular basis, such as:
-Transitions
-Filters
-Stock media
-Library
-Music
-and much more.
What's great about this AI video generator service is that it comes with instructional videos and tutorials. That way, you can always learn how to get the most out of the software and create amazing videos that suit your needs.
InVideo offers the following three pricing plans to choose from:
The free plan with limited features
Business plan – $30/month
Unlimited plan – $60/month
InVideo
InVideo simplifies video creation with ready-made templates that you can quickly customize even if you've never done it before.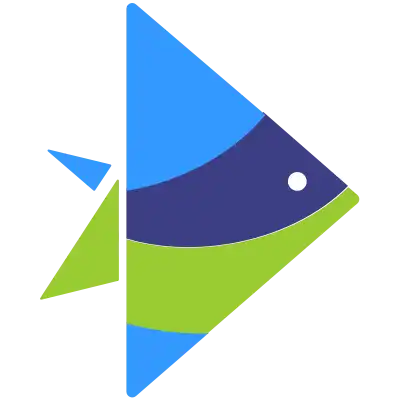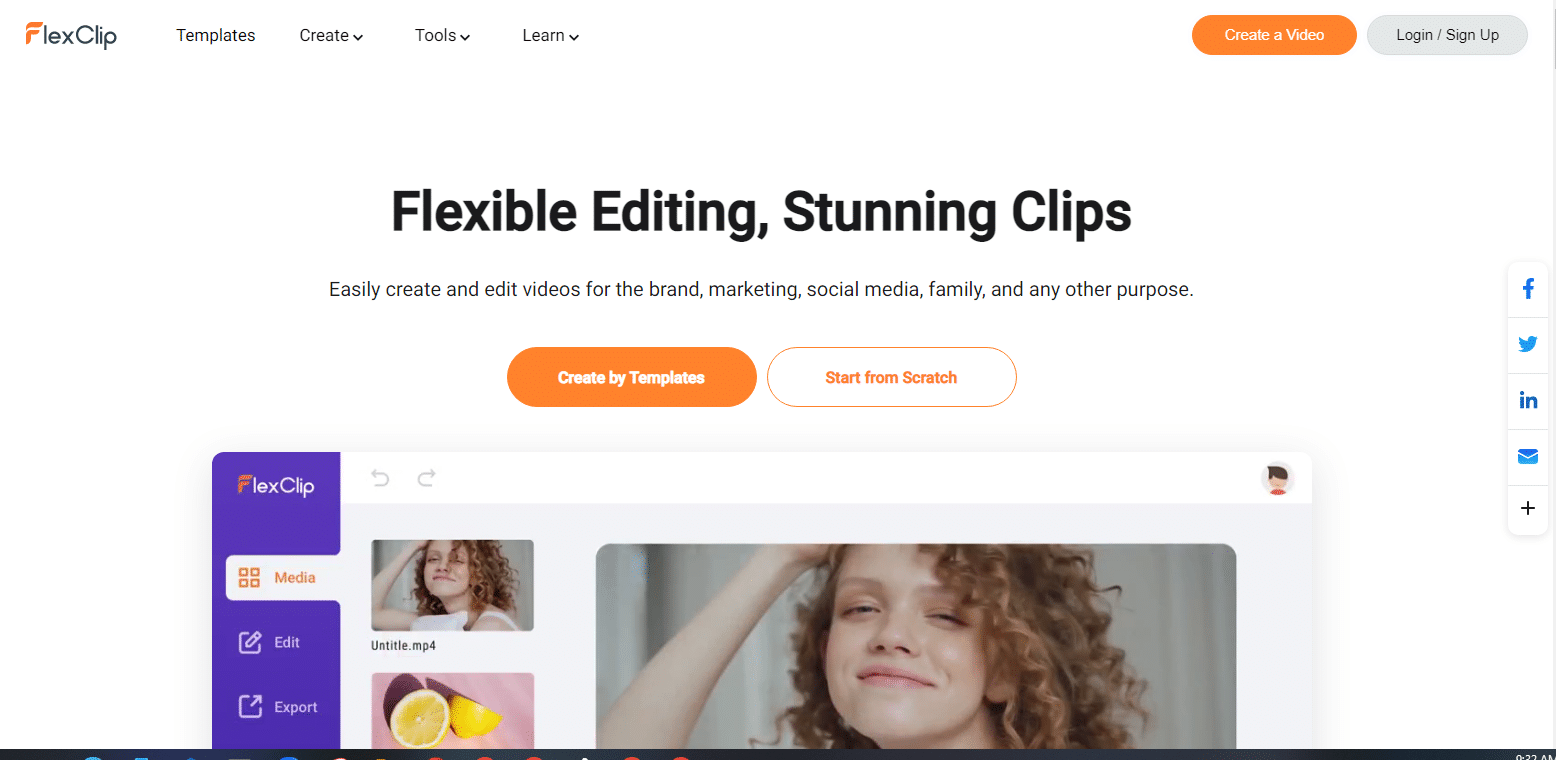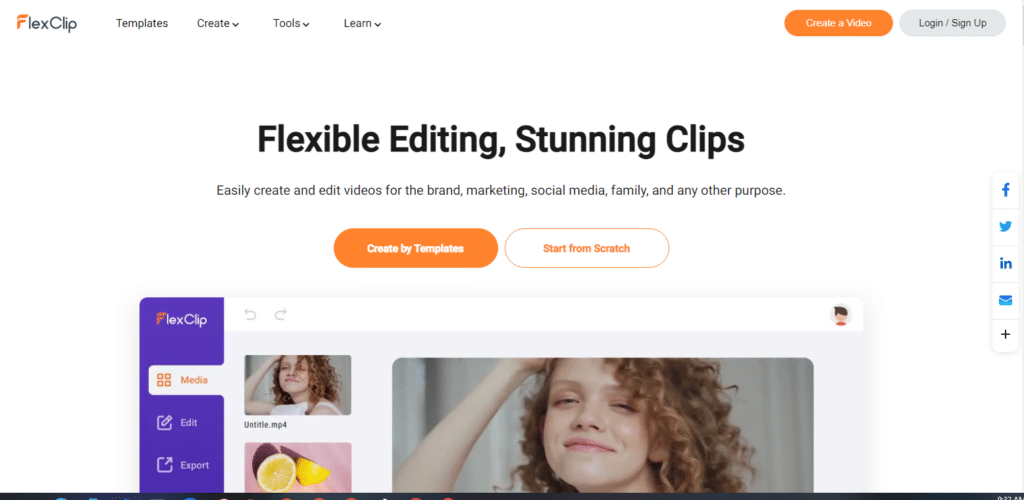 Flexclip is a video generator tool that uses AI to create videos from the text. It has features similar to other video generator tools, including:
-Tutorials
-Variable-style videos
-Business promos
-Trailer videos
-New Videos
The free plan is $0/month. With the basic plan, you'll be charged $9.99/month. The Plus plan takes $19.99/month, and the business plan is supreme with $29 / month
Flexclip
Easily create and edit videos for the brand, marketing, social media, family, and any other purpose.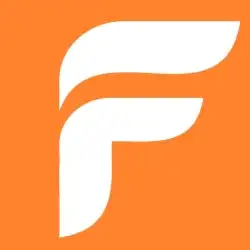 3.) Pictory AI: one of the best ai video generators
Pictory is well-known for its AI media capabilities, and it can convert text to video or summarize short videos into long texts with subtitles. In addition, Pictory offers various online video genetator tools such as:
-Visuals to video
-Article to video
-Scripts to video
You can create high-quality videos for nearly any purpose with Pictory–it all depends on your field of interest. For example, you could make a brand video, training sales enablement tool, educational marketing campaign, and more.
Pictory offers four pricing plans:
-Free Trial – $0/month
-Standard – $19/month
-Premium – $39/month
Pictory
Automatically create short, highly-sharable branded videos from your long-form content. Quick, easy & cost-effective. No technical skills or software downloads is required.

4.) OFFEO: produce high-quality videos
Video marketing is a relatively new concept that introduces videos into advertisements. AI video generator plans to be at the forefront of this technology by becoming one of the leading content creators online.
The proof allows you to:
-Create content
-Edit videos
-Automatically uploads videos and tagging for organization
-Add business information
-Animate your video
-Select from various templates or design your own custom one
-Managing colors & fonts is easy with Proof.
OFFEO supports nearly all international languages, offers the ability to add a voiceover or any language of your choice, and provides users with thousands of stock videos and images. Its library is available with unlimited stock, making OFFEO one of the best platforms for those who want a professional video with many varieties and options.
OFFEO only has one pricing plan.
The premium plan of this video generator costs – $19/per month
5.) Wave Video
Wave Video not only gives you the ability to create videos using AI, but also provides you with video genetator tools to customize your videos for social media platforms or even more professional uses such as emails, blogs, and websites.
Vidnami is a well-known video generator that isn't accessible online currently. This alternative can create comparable quality videos using just a few words; it will also locate matching clips and pictures for you automatically.
You can sync everything and then export it in HD, which is great for editing. You also have access to more templates than other video generators, so you can create unique graphics that will really stand out.
Wave Video has three pricing plans:
Free
Creator – $24/month
Business – $48/month
6.) Designs AI
This video generator platform is chosen by professionals for its abundance of features for longer projects, such as video creation, logo making, design creation, mockup maker, and speech creator.
Designs AI also offers other powerful AI tools that can help you with your work:
-A logo design tool
-Mockup creation tool
-Speech builder tool
-Design app
-Color matching tool
-Calendar function
-Graphic design tool
The interface is clean and easy to follow, with helpful video generator tools and tutorials readily available. At the same time, it's also the best choice for beginners in video animation or editing because it produces high-quality videos effortlessly.
Designs AI offers three pricing plans: Basic, Pro, and Enterprise. The Basic plan starts at $29 per month while the Pro plan is $69 per month. Custom quotes are available for enterprise customers.
7.) Synthesia
Synthesia is a beneficial AI video generator tool because it not only translates text but also offers more than 50 different language options to choose from. It's even better that you can pick an avatar from the 40+ available explainers, each with facial expressions and gestures specific to their character.
At Synthesia, we have two pricing plans to choose from:
Personal – $30/month
Corporate – custom pricing
This AI video generator tool is famous among professionals for good reason. It provides:
-4K footage
-360° angle rotation
-Sound audio
-Effects
-Transitions
-Variety of formats
Command-Extract is an extraction video generator tool for videos that work on Linux, macOS, and Windows 7+.
The monthly cost is $52.99.
8.) RAV.AI: for efficient video creation
Imagine a world where you could have videos created and edited for you on demand, without any limit to revisions. Well, that world is now a reality with our AI video editing service. We provide services such as:
-Video creation
-Video editing
-Text addition
-Effects and transitions
-Images
RAV.AI is a great video generator software that's affordable and will save you time while producing high-quality videos. If you don't have a large budget but still want to create professional-looking videos, then RAV.AI should be your go-to choice. Just upload your video and receive a professionally edited version that looks incredible.
9.) Recreate AI
If you're looking for a powerful and easy-to-use AI video generator, look no further than Recreate AI. With just a few clicks, you can create stunning videos on any topic imaginable.
With AI, you can create top-quality videos without any prior experience or design skills. You'll have your pick of:
-Templates
-Audi sounds
-Emotional tunes
-Adjustment of video speed
-Addition of subtitles
and more!
The pricing plans are as follows:
Free
Individuals- $20/month
Business- $60
10.) Lumen5
Lumen5 is an AI-based video generator software that not only provides users with beautiful unlimited templates but multiple features as well. It has become increasingly popular for its ability to create high-quality videos by simply ordering with text and links, or importing blog posts.
This video generator allows you to create the video you want in only a few minutes, and beginners can use some features for free.
It provides excellent four pricing plans:
Free version for those who just want to dip their toe in the water
15$ per month for creators who are starting to get serious about their content
79$ for the Premium version with more features and resources
199$ for businesses seeking a comprehensive solution
11.) Gliacloud
This software is well-known for being able to take text from social media, sports events, and news sources and create AI videos. Unfortunately, it is not free to use.
This video generator tool is perfect for businesses and individuals who want to create engaging, professional videos for brand marketing purposes. It has all the features you need to produce high-quality videos, including a zoom-in feature, various video layouts, transitions, effects, and more. Plus, with the article-to-video and montage maker features, you can easily repurpose existing content into stunning videos. And don't forget the voiceovers and background music options to really add pizzazz to your finished product!
The Professional video generator version is available for $300/month, and the Business version is available for $550/month. If you require the Enterprise version, please contact us for pricing custom-tailored to your needs.
12.) Veed
As a well-known platform for video creation, you can use Splasheo to generate videos of any length and share them on your social media channels or YouTube channel. It is popular among:
-Individual professionals
-Agencies
-Brands
The features that come with this program are very user-friendly and customizable. You can change the texts, colors, fonts, music, voiceover, subtitles, and more to create a powerful effect. There is also a free version of this program that comes with a watermark.
The basic costs for the product are $12/per month while the Pro version charges $24/per month.
13.) Kapwing
Kapwing is a great choice if you're looking for a variety of features and affordable subscriptions. It's a unique mixture of online video generator tools that you can access quickly and easily.
If you want to use Proof for free, Pro charges $17/per month. If you're part of a team, the same fee applies.
14.) BigVU
You can use this AI software to create:
-Videos that are compelling and eye-catching with different styles and templates
-Vlogs with great graphics
This software is perfect for newbies who find it difficult to design scripts for videos. All you have to do is enter your script into the app and get your video with this video generator. You can make an account on this software, but it isn't free – you have to buy a subscription.
The economic plan is $14.99/per month, the Plus version costs $39/per month, and the Group version is available at $149/per month.
15.) PicsArt
If you're someone who loves posting unique pictures to social media, then you'll love this video generator tool. It's AI-based, so it can create videos and photos with just a few clicks. Plus, you can also make:
-Emojis
-Digital drawings
-Cartoons
With Proof, you'll get access to:
– Stickers
– Fonts
– Frames
-Filters
-Backgrounds
-Clip art
-And more!
It has three different pricing plans:
– Free plan
– Gold version – $13.58/month
– Team version – $16.3/month
16.) Magisto
Creating videos is now easier than ever before with this video generator, Magisto. All you need are a few minutes and some creativity. Whether you're new to video creation or experienced, this service is perfect for anyone who wants to make thoughtful, interesting videos without hours of upload time.
Proof's video library is packed with creative templates that will make your videos unforgettable. Its main features include:
-Titles
-Effects
-Transitions
-Video editing
-Attractive layout
Magisto is a paid software that has three main pricing plans:
The Premium plan costs $9.99/month
The Professional plan charges $19.99/month
And finally, the Business Plan costs $69.99/month
17.) Vedia AI
These AI video generator tools are commonly used for business development and can improve:
-The quality of the videos
-The inputting of data
-'Scaling' videos to make them appear larger or smaller as needed
-Customer service interactions
-Recognition and popularity surrounding a brand
-Leads who may be interested in your product or services
-Content marketing strategies
-SalesNumbers
Although Vedia AI video genetator doesn't have any pricing plans available as of now, the official website says they will be coming soon.
18.) Wisecut
If you have a video file but don't have time to edit it, Wisecut can help. This online video genetator tool automatically removes silences from your video, adds background music, subtitles, and transcription, and includes automatic audio ducking that reduces the background music when you are talking and increases it when not.
The service provides a Freemium offer that includes 30 video minutes per month, 2GB storage, and either 1GB video files or 30 video minute capped LibraryVERSE.
The features for $10 per month include better resolution, 70GB storage, and up to 60-minute videos. In addition, there are premium features such as facial recognition and auto-translations. The Professional plan is the next step up at $29 per month with even more features included.
Rephrase.ai offers big businesses an opportunity to generate large numbers of personalized marketing videos using cutting-edge text-to-speech AI video generator technology. You can use Rephrase.ai to create targeted video ads, custom landing pages and sales funnel messages that are individually tailored for each stage of your customer's journey.
Rephrase.ai technology is not a one-click solution for everyone. You need to schedule a consultation with the team to discuss your marketing needs before getting a price quote.
20.) Libravid
If you're a creator, Libravid is the video generator platform for you. With everything you need to edit, share, review, and publish your videos, it's got all your bases covered. The web-based video editor lets collaborators work on the same sequence in real time, with clip changes and comments pushed live. Plus, it supports videos with alpha channels and includes powerful effects like color correction, scale adjustments, position control, title generators, transitions, and more.
With the comment and approval feature, clients and collaborators can securely access files from any location. The tagging system makes it easy to locate a specific type of file, while also providing an overview of how often that file is accessed. To share the project with others, simply hit publish; this will send the project to platforms like YouTube. After publishing, check out reports on performance metrics such as views, likes, and shares.
Synths.video is a web application that helps you create AI-generated videos from text input, much like the other similar applications on this list.
As with Synthesia, videos generated by synths are realistic and high quality, making them perfect for engaging YouTube videos.
With an easy-to-use interface and no video editing skills required, Synths is perfect for anyone wanting to create polished, realistic videos. And if you require more than 10 videos per month, we have a premium plan that allows up to 100 videos per month for only $3200. This premium package also includes YouTube thumbnails and branding – ensuring your company's identity shines through in every video.
If you want a video generator that can quickly turn your articles into videos, synths.video should be at the top of your list. With optimized settings for YouTube and other platforms, plus over 40 human avatars to choose from, it makes creating engaging videos simple and easy – perfect for businesses or individuals who want great content without any hassle.
Conclusion
If you're looking for an easy and affordable way to create quality videos from written content, synths.video is a perfect choice. Whether you are a business owner or a YouTuber, their intuitive platform makes it easy to turn your writing into engaging and high-quality videos in just minutes. So why wait? Sign up today and start creating video content that will engage your audience and boost your ROI!
FAQ
1. What is synths.video, and how does it work?
Synths.video is a web application that allows you to take written content and transform it into engaging, high-quality videos using artificial intelligence (AI) technology. Using their intuitive platform, you simply input your text, choose from a variety of human avatars, customize settings for YouTube or other video hosting platforms, and hit the "Create" button to generate your video in just minutes.
2. Who is this platform most suitable for?
Synths.video would be a great choice for businesses or individuals who want to create engaging video content easily and affordably. Whether you are looking to market your products or services online or simply create engaging YouTube videos, synths.video has all the tools you need to get professional-quality video content in minutes. Additionally, its AI-based technology ensures that your videos always look and sound realistic, making it a great choice for anyone looking for high-quality video content without having to spend hours editing or hiring expensive freelancers.