Last Updated on September 25, 2023
AI video editors are changing the way we make content. They are attractive, save time, and can do many different things. There are others if you've ever needed clarification on the complicated details of regular video editing software.
Are you curious? Video editing platforms now have Artificial Intelligence (AI) to help create videos faster and easier. This means that even people new to video editing can make high-quality videos. But, just like any new AI technology, it has good and bad sides.
Do you want to be ahead when using the latest technology for your video projects? You're in the right place. In this detailed article, we will explore the advantages and disadvantages of AI video editors.
We will provide helpful information to assist you in making an intelligent choice for your upcoming project.
What is AI in Video Editing?
AI in Video Editing: Definition and Importance
Welcome to the future of making videos, where Artificial Intelligence (AI) is changing how we edit them. But what is AI in video editing? In simple terms, AI in video editing means using special computer programs to make editing videos more accessible and better. These programs use advanced technology to learn and improve how videos are edited, making the whole process faster and smoother. This means more than just basic cuts and transitions. We're talking about intelligent object recognition, automatic color adjustments, and even the ability to summarize long videos. AI makes things easier by automating tasks, like editing so that you can spend more time creatively.
Overview to the Advantages and Disadvantages of AI Video Editors
While AI in video editing may seem exciting, it comes with its challenges and limitations. This blog wants to give you a good grasp of how the advantages and disadvantages of AI video editing tools are utilized. We will talk about features that save time and interfaces that are easy to use. We will also discuss creative control and keeping your data private. We aim to give you all the information you need to make an intelligent choice for your editing needs.
Why Understanding These Pros and Cons is Essential for Content Creators
Why should you, as someone who creates content, be concerned about the advantages and disadvantages of AI video editing? The answer is simple: the editing tools you choose can significantly affect how good your content is, how quickly you can work, and how people see your brand. Suppose you're a YouTuber trying to connect better with your viewers, a marketer wanting to make exciting product videos, or a filmmaker working on your next critical project. In that case, knowing the good and bad sides of AI video editing technology is essential. This information will not only help you choose the right tools for the job but also allow you to adjust as this exciting technology keeps changing.
If you're interested in how AI can change your video editing experience or have concerns, keep reading. We're going to explore the exciting world of AI video editing.
How Does AI Video Editing Work?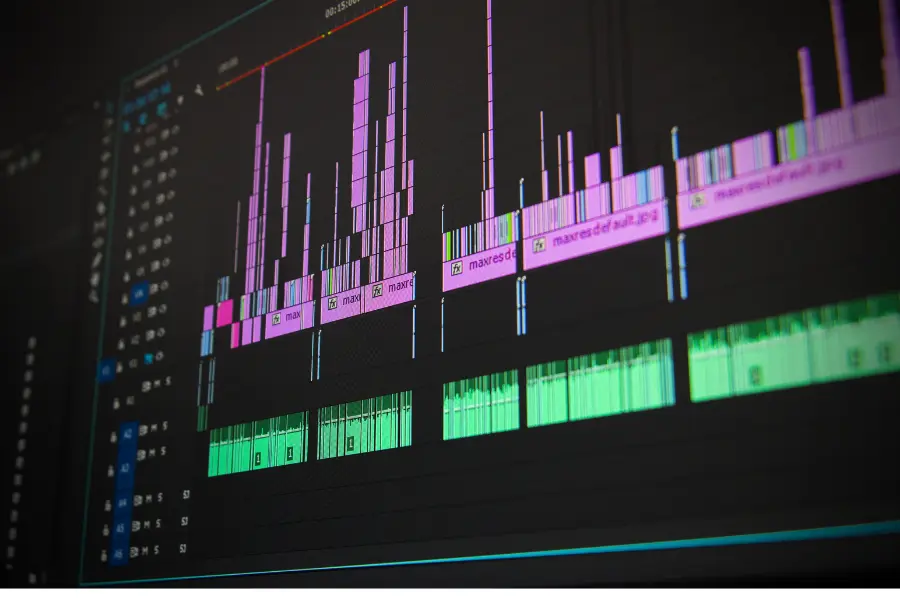 The way AI algorithms work in video editing is quite simple. Let me explain it to you in a way that is easy to understand. AI is a technology that stands for Artificial Intelligence, it allows computers to perform tasks that typically require human intelligence. In video editing, AI algorithms are used to analyze and process videos to make them look better or to add special effects.
If you're curious about how intelligent algorithms in video editing AI work their magic, you might be wondering. AI video editing uses machine learning algorithms trained to do specific tasks. These tasks include recognizing objects, syncing audio, and correcting colors.
The AI system is like a brain taught using lots of information from videos. These videos show different situations, things, and ways they are delivered. With this training, the AI can use data to make decisions and automate complex editing tasks. For example, it can notice when a scene is not well-lit and change its lighting and color balance. It can even analyze people's feelings in a picture and suggest music matching them!
So, how does this affect you? You can say goodbye to repeatedly spending lots of time doing the same tedious tasks. Think about how nice it would be if the AI could handle the tedious editing tasks for you. Then, you could spend more time improving your story and adding extraordinary things only you can think of.
Comparison with Traditional Video Editing Methods
Editing videos the traditional way can be complex and take time. Suppose you know much about Adobe Premiere Pro or just starting with iMovie. In that case, you probably know how tiring it can be to cut, splice, and sync videos and soundtracks by hand. In addition, tasks such as adjusting colors, following objects, and creating special effects often need specific skills and software that can be costly and challenging to learn.
On the other hand, AI video editing tools provide a faster and easier way to create excellent videos. They help reduce the amount of physical work needed for editing and can produce results much quicker than usual. This doesn't mean AI will take the place of human editors. Instead, it is a helpful tool that can take care of the less exciting parts of editing. This way, you can focus on your project's creative and detailed aspects.
AI video editors are not meant to replace traditional methods but rather to improve them. They have a new, more straightforward way that can be helpful for people who may need to improve at editing but still want to make things look professional. However, just like any other technology, it's essential to understand when to use AI and when to trust human knowledge. We will discuss this further in this blog.
Pros of AI Video Editors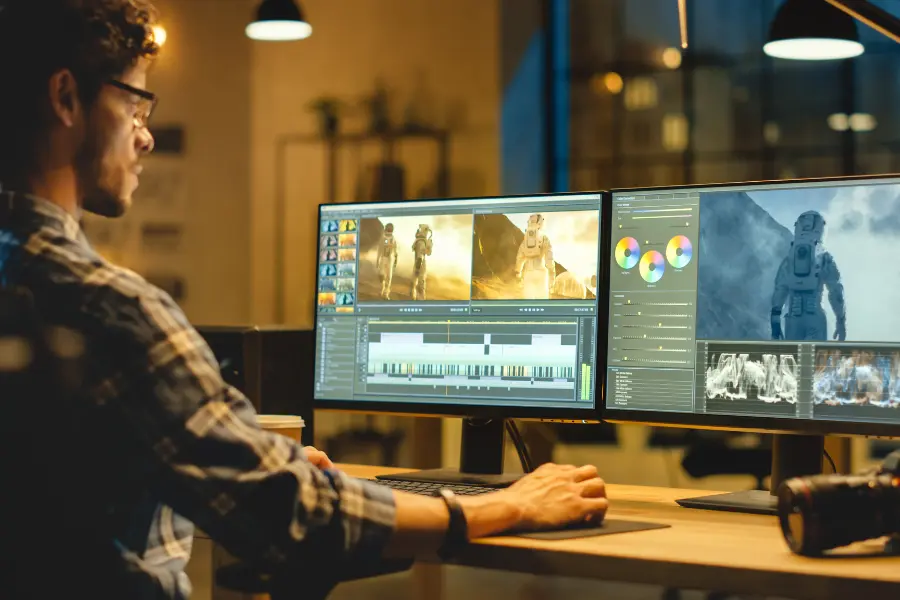 Features that Save Time
1. Processes that are done automatically.
One of the advantages of AI video editors is that they save a lot of time. You can use automated tools to trim, fix colors, and sync audio in your videos. This saves a lot of time compared to doing these tasks manually. These automatic processes are not just correct but also wise. This means they can learn from what you like and improve as time passes.
2. Fast Rendering Speeds
Time is valuable, and when it comes to rendering, AI video editors are extremely fast, just like Usain Bolt, who is known for his speed in the world of running. In the past, people used to keep their computers on all night to process videos with apparent images. AI algorithms can make the rendering process much faster, so you can publish or change your content more quickly than before.
User-Friendly Interface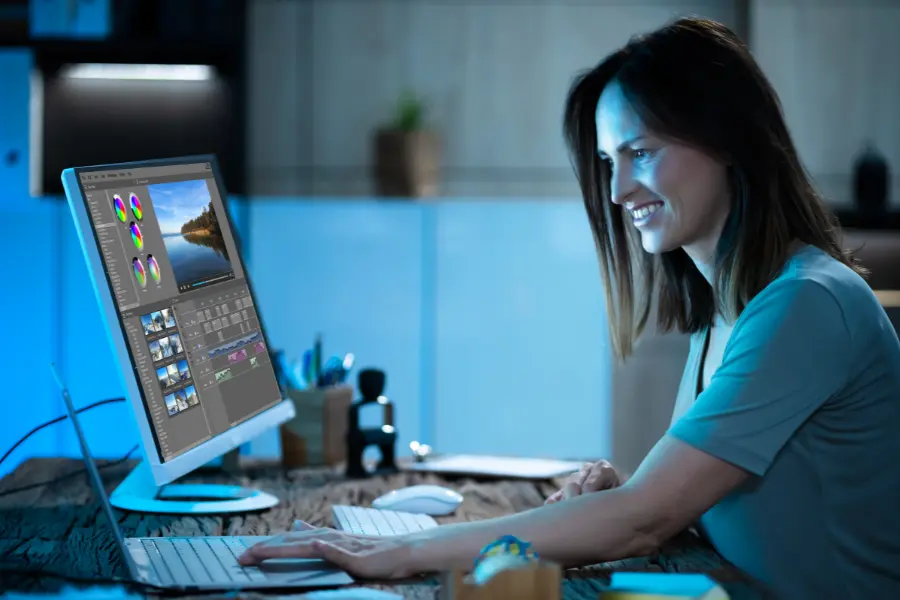 1. Easy-to-use Controls
Suppose you've ever felt overwhelmed by the complicated screens of regular video editing programs. In that case, you'll be relieved to see how easy AI video editors are to use. These platforms are made to be easy to use. They have features where you can drag and drop things, menus that are easy to find your way around, and clear instructions. This makes it easy for even beginners to edit items without any problems.
2. You can learn a little technical stuff.
With AI video editors, you don't have to be good at video editing software or know complicated codecs to make amazing videos. The software does the hard work for you so you can concentrate on your story and ideas. This makes video editing available to people who create content, regardless of their skill level.
Affordable Solutions
1. Cheap Subscription Plans
Good video editing software can be expensive. However, AI video editors usually have different pricing options, including some that are pretty cheap and offer subscription plans. This flexibility lets you pick a plan that works well for your budget and what you need.
2. Need a less powerful computer
We should remember that high-end video editing often needs expensive equipment. AI video editors have a tremendous advantage: they usually work in the cloud. This means you don't need a super powerful computer to use them. You need a good internet connection and are ready to start!
Scalability and Versatility
1. Good for Making Lots of Changes
If you create content and have many projects to manage, or if you are a business trying to increase your video production, AI video editors can help you with that. The automated features simplify handling large editing tasks without sacrificing quality.
2. Algorithms that Change for Different Projects
AI video editors can change to fit different project needs if you're making a documentary, a YouTube vlog, or a marketing promo. The clever algorithms can be adjusted to different editing styles, making them useful for your creative work.
Professional-Quality Output
1. Graphics and Transitions Improved by AI
The AI in these editors not only makes editing faster but also makes your final work look better. With the help of AI, your videos will have enhanced graphics and smooth transitions. This will make your videos look professional and polished, as well as being fast.
2. Keeping the Same Branding Abilities
Consistency is crucial if you are a brand or an influencer. AI video editors have unique features that let you easily add branding elements, such as logos, colors, and fonts, to your videos. This makes sure that all your content matches well with your brand identity.
Cons of AI Video Editors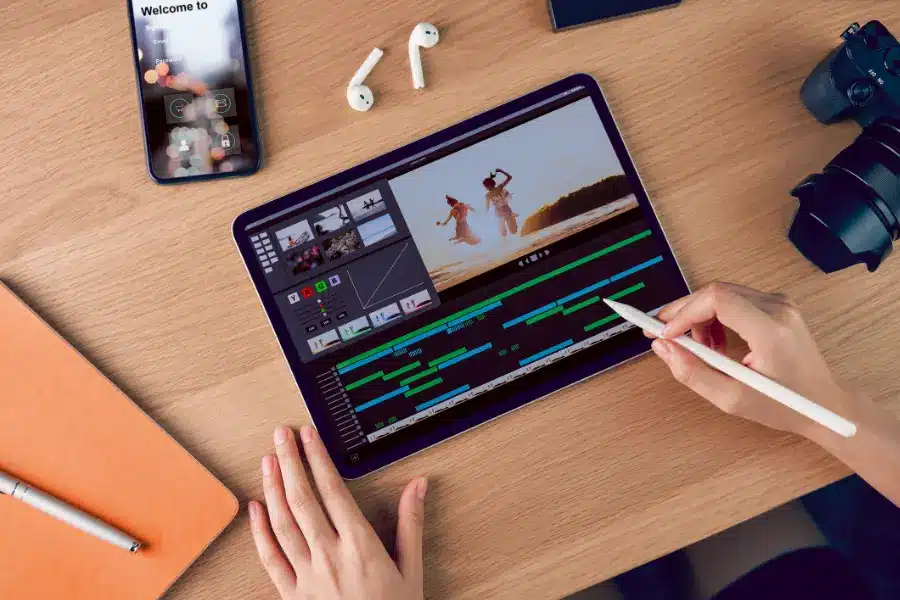 Learning Curve and Skill Erosion
1. Using Automation Too Much
Using AI video editors can be appealing because they have many helpful features. But there's also a downside to relying too much on automation. It can make us less skilled at editing videos ourselves. If you use AI to do things like trimming or color correction, you might not need to learn how these editing techniques work. This could be a problem if you need to edit items by hand.
2. Losing the Ability to Edit in the Traditional Way
The danger of losing skills is a real possibility. As AI becomes more involved in editing, editors may not get as much practice in traditional crafts like precise cutting or sound design. This could make them less skilled in these areas.
Limitations in Creative Control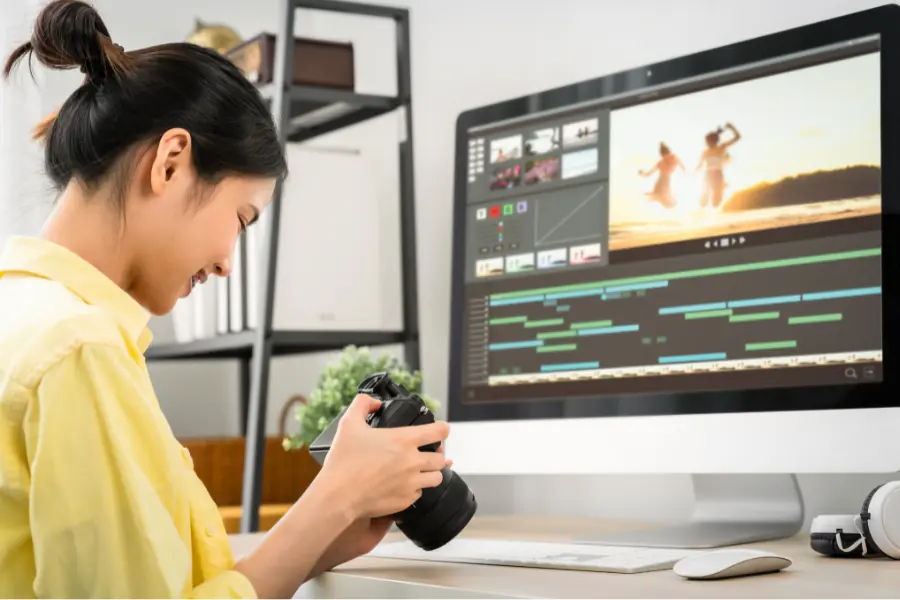 1. Ready-made Templates and Formats
AI video editors often have pre-made templates and formats to help make editing easier. Although they are convenient, these can restrict your creative freedom. They make you conform to pre-existing patterns instead of letting you express your creativity freely.
2. Limits on Customization
Another problem with AI video editors is that they need to offer detailed customization options. Although they can do many editing tasks, they may have less control over specific details than regular software. This might be a problem for people who want to customize things highly.
Data Privacy Concerns
1. Dangers of Using Cloud Storage
AI video editors often use cloud-based systems to process and store data. This might make some people worried about the privacy and security of their information. You are putting your videos on another company's server, so knowing how they keep your videos private and secure is essential.
2. Thinking about What's Right when Using Data
In addition to storing your data, it's essential to consider how it is used. Is the AI getting smarter by watching how you edit? How does the software provider use this information? There are essential things to consider regarding ethics, like who owns the data and if people have given their permission.
Costs and Subscription Models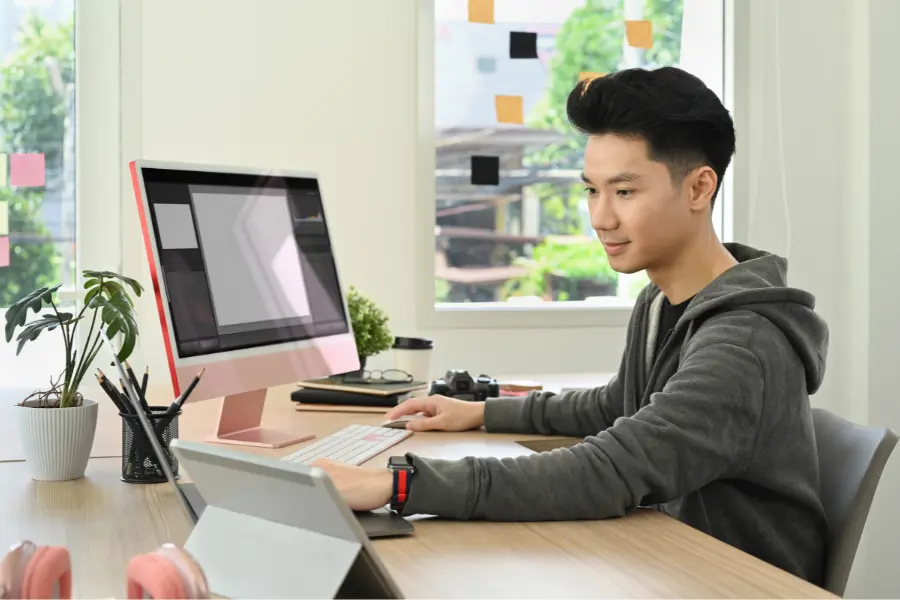 1. Fees that happen again and again
AI video editing tools can be affordable, but many work on a subscription model. This means that you have to pay fees regularly. As time goes by, these costs can add up. It's essential to consider the long-term investment and the benefits you get.
2. Extra Expenses for Special Features
Many AI video editors have simple features that are not too expensive. However, if you want more advanced options, you may have to pay extra for premium plans or add-ons. Make sure you know about any additional items or services that may be offered.
Dependence on Software Updates and Compatibility
1. Necessity for Regular Updates
AI video editors are constantly changing; updating the software frequently is necessary to get any changes or new capabilities. Updates can improve editing but also mean you'll have to get used to changes. This might interrupt your workflow.
2. Problems with Being Compatible with Older Versions
When you update software, there's a chance that older project files might not work or you might have problems with older devices. This problem with not being able to work with older versions could be a challenge for projects that last a long time.
Frequently Asked Questions
What is an AI Video Generator?
An AI video generator uses machine learning algorithms to automatically edit and produce videos based on your content needs. It simplifies the video creation process compared to traditional video methods.
What are the Advantages and Disadvantages of Using AI for Video Editing?
Advantages include automated editing, efficiency, and the ability to produce videos at scale. Disadvantages often involve a lack of human nuance and creativity, as well as ethical and legal considerations.
How Does an AI-based Video Differ from Traditional Video?
AI-based videos are generated using automated algorithms, whereas traditional videos are often crafted by human video editors who bring a different level of creativity and flexibility to your video credits.
Can AI Video Editors be Used for Social Media Marketing?
Absolutely. Many AI video editing platforms like Magisto are designed to create video content that resonates on social media platforms like YouTube.
What are the Cons of AI in Video Editing?
Some cons include limitations in editing tasks that require human intuition, like crafting a compelling video script. AI may not always understand the emotional nuances needed for professional video production.
How Do AI Algorithms Compare to Human Editors in Video Production?
While AI algorithms offer speed and automation, human editors are still essential for tasks that require deeper understanding and creativity. The power of AI lies in its ability to handle repetitive tasks efficiently.
Can AI Video Tools Replace Human Editors Entirely?
No, human editors are still crucial when it comes to editing different video types that require a nuanced approach. The purpose of using an AI tool in the first place is to assist and streamline the video production editing process.
What are Some Recommended Tools for Video Editing?
For AI-driven platforms, Magisto is an AI-powered video editing platform that utilizes machine learning and natural language processing. For a more traditional approach, Adobe Premiere Pro offers a robust video editing platform that can be augmented with AI capabilities.
Can I Review and Edit AI-generated videos?
Yes, most AI video editing apps allow you to review and edit video files. The best AI tools offer a degree of flexibility, letting you adjust video clips, integrate different video elements, and more.
Is it Ethical to Use AI-generated videos?
The use of AI in video editing raises ethical and legal questions, especially when the videos are used for public consumption. It's essential to understand the implications and responsibilities involved.
How is AI Changing the Video Production Landscape?
AI is revolutionizing video production by offering tools like generative AI, automated video creation, and AI features that turn content into engaging videos. It offers an alternative and complementary approach to human-crafted videos.
What are the Pros of Using AI Video Editing Tools?
The advantages of using AI tools like automated editing and learning algorithms to automatically edit your videos include speed, scale, and the ability to create professional-looking videos.
Can AI Video Editors Work with Different Video Formats?
Yes, most AI video editors support a wide range of video files and formats, making it easier to edit your videos based on the platform you intend to use, whether it's social media platforms or professional video-sharing sites.
What Should I Consider When Choosing an AI Video Editing Tool?
Look for a platform that offers the features you need, whether it's speed, the ability to edit various video types or compatibility with platforms like YouTube. Always consider the advantages and disadvantages before making a decision.
Final Thoughts
To summarize, video editing is changing because Artificial Intelligence is improving. AI video editors are fantastic because they are easy to use, fast, and have lots of valuable features. This means that even if you've never edited a video, you can still use them.
But it's important to consider these good and bad things, like not having as much control over what you create and worrying about keeping your personal information private. The technology is still changing, and watching how these tools improve over time is essential.
In the end, choose between a regular video editor and an AI-based solution based on your project needs, your skill level, and what you want to achieve. Are you prepared to move forward in your video editing adventure? Check out our blog to find out more about software solutions! Now that you have this information, you can make a better decision that will help you with your creative ideas.