Last Updated on September 19, 2023
Video editing has become way easier with AI video generators. But are you using the best app to create videos? Read on and discover why Renderforest should be your app of choice.
Overview Of AI Video Generators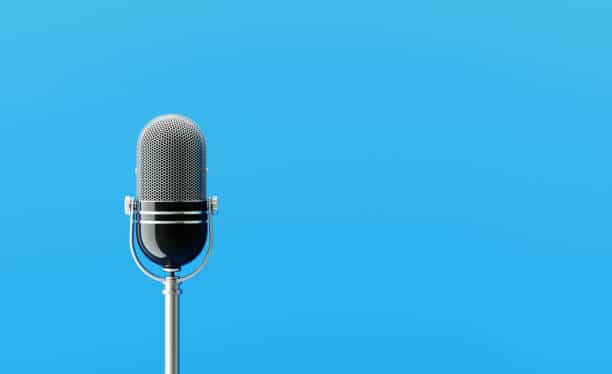 Video creation has become one of the most popular hobbies and side hustles today. What used to be done only by a professional video maker is now done by almost anyone—even those with no video editing experience.
Thanks to AI video generators and text to video editing software, we're seeing an influx of engaging videos on YouTube, TikTok, and other social media platforms.
So what are AI video generators? It is an application that uses artificial intelligence and machine learning algorithms to create videos automatically and autonomously. Many of the best AI video generators can convert text to video to create high quality videos such as promo videos, engaging videos, YouTube videos, training videos, marketing videos, and even short videos.
But not all AI powered video generator tools are created equal. We will review one of the amazing AI video generators in the market today—Renderforest.
What is Renderforest Text To Video Editing Tool?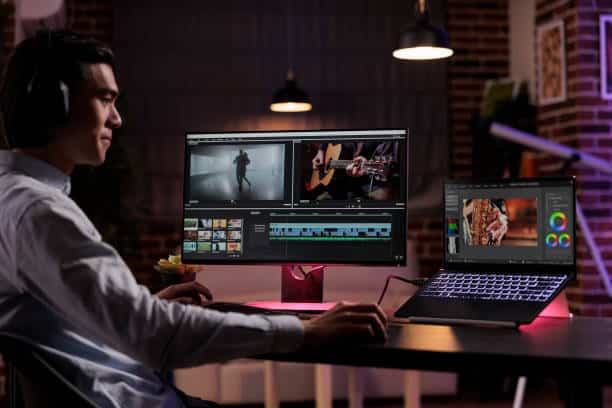 Renderforest is not your average text to video maker, as it is an all-in-one platform for video editing, logo making, mockup editing, and website building.
It aims to help companies and organizations build their brand using only one software.
It doesn't require its users to have vast knowledge in video creation but just the basic computer skills to navigate the tool. Renderforest can be used directly on your browser and doesn't need any installation.
As we've already mentioned, Renderforest features five tools in one platform—Renderforest Logo Maker, Renderforest Website Builder, Renderforest Mockup Maker, Video Editing, and Video Maker.
This article will review the tool's video maker capability, so you will know why it's the tool you need.
Features And Benefits Of Renderforest Video Editing Tool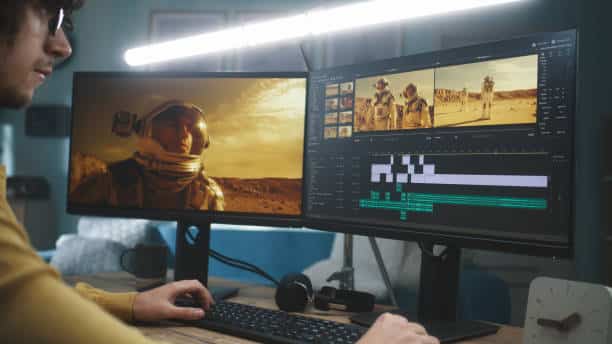 We've been really impressed by Renderforest's features as an AI video maker that can create engaging videos in real time. So, let us share the different features of this tool below.
Multiple Templates
Renderforest puts the 'e' in easy, as they say. With various customizable templates, you don't have to begin video creation from zero. However, it also lets you use your own images and photos by uploading them to the platform.
And since these templates are customizable, you can change their colors and styles to meet your business' messaging and advocacy.
Cloud-Based Platform
Did we mention that the app doesn't need installation and that you can use it on your browser?
Its cloud-based platform lets you work completely online anytime you wish and save it online too, thanks to its cloud storage.
Animation And Special Effects
Renderforest wants you to create professional videos with just a few words by offering you animation and special effects.
It doesn't only let you have 2D animation but 3D as well. And yes, Renderforest supports HD video resolution.
Hosting And Sharing Videos
If you want to post your video on your blog post or create YouTube videos, Renderforest is the right tool because it hosts videos on the platform, so you can share them easily.
Cost And Price Plans Of Renderforest
Nothing this good can come for free, right? But wait, Renderforest has a free plan, which lets you try out the app if you're not yet ready to purchase.
The Free Plan is suitable for businesses that are only starting and who would like to create their branding.
Included are 500 MB storage, HD720 videos, access to thousands of scenes, templates, and presets on mobile or the web, a limited amount of stock footage and images, and the creation of logos in PNG.
If you need more than these, go for the Lite Plan for $9.99 a month. Have access to 10 GB storage, unlimited HD720 videos, one premium website on your own domain, full access to 1M+ premium templates, mockups, scenes, and presets, access to 100K+ stock footage, music, and photos, and Vector SVG and PNG Logos.
The Pro Plan costs $19.99 per month and has advanced growth tools and all of Lite's offerings, plus 30 GB storage, unlimited HD1080 videos, a full catalog of 5M+ stock footage, music, and photos, branding guidelines for logos, and advanced website control and editing tools.
At the top of the tier is the Business Plan for $29.99 a month. Aside from all of Pro's offerings, it also has 50 GB storage per seat, unlimited up to 4K videos, one premium website on your own domain (per seat), a dedicated account manager, team management, custom watermarks and multiple branding kits, and a reseller license.
However, if you want further discounts, you can pay annually and make up to 40% savings!
Pros And Cons Of Using Renderforest To Create Videos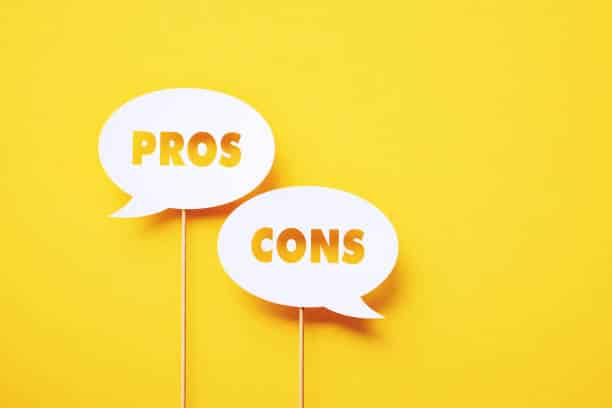 Now, we're not saying that Renderforest is the perfect software because it has its strengths and weaknesses too.
Pros
free plan
For something this good, it's even better because it offers a free plan. Though you get limited features, it still lets you try the app to make sure it's what you need.
user-friendly
As an online video maker, it is true to its purpose of helping individuals and organizations make video clips and different types of videos with ease.
This video creation software doesn't require users to have editing experience or knowledge of Adobe Premier and other similar tools. Everything is easy to find on the dashboard, so you can start the video creation process in no time.
Music and sound effects library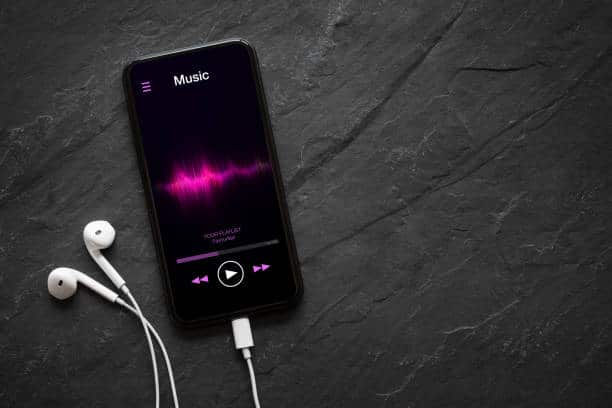 Forget about purchasing or downloading music and sound effects from other apps. Renderforest provides those for you in its media library.
multi-platform
Use Renderforest for video creation, video editing, mockup design, logo making, and others. Generate videos easily using just one platform with one of the best AI video generator tools.
Cons
Watermarked videos
When you use the free version, expect to find a watermark on your videos. If you want to remove it, purchase any of the paid plans.
Price
Their pricing may not be the most competitive. Other apps out there are cheaper.
Frequently Asked Questions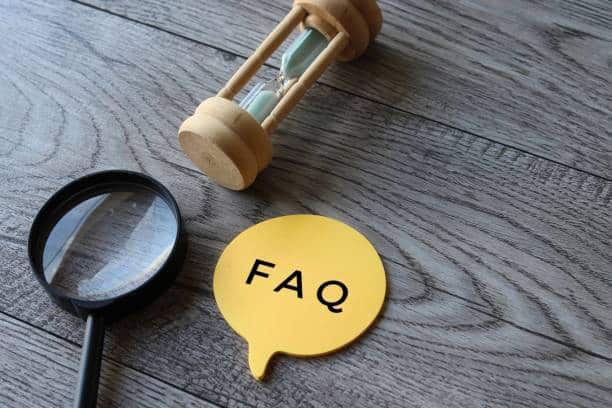 Read these frequently asked questions to help you know more about Renderforest.
Does It Have A Mobile App?
Right now, Renderforest is just a web-based application, which means it only works on your mobile.
How Safe Are My Details?
Renderforest considers your personal details confidential. So, your edited videos are available only to you, as is your personal profile. These are unlisted, which means only those who have access to them can see them.
Will My Subscription Automatically Renew?
Yes, it will automatically renew unless canceled before its expiry date.
Should I Pay Annually?
This is entirely up to you. If you're sure to use the app for at least a year, paying annually can give you up to 40% off. However, monthly payments are more flexible, allowing you to cancel your subscription anytime.
Best AI Video Generators: Our Top Picks
Final Thoughts: Why Should You Use Renderforest Among Other AI Video Generators?
Renderforest is an impressive tool. It is now being used even by the best video editors in the field for its ease of use and unique capabilities. It lets you generate professional videos automatically with its video editing tools.
If you want to produce quality videos using this video software, then use it now on your browser. It takes only a few minutes to get started. Whether it's for TikTok or your YouTube channel, Renderforest is a guaranteed excellent video generation tool.
And remember to check out Softlist for your productivity tools. We will give you detailed reviews to help you choose the automation tool you need.